Buddha Statue Introduction:
This is an outdoor sitting Buddha statue made of marble. The sitting Buddha is the most common representation of the Buddha. These Buddha statues could represent teaching, meditation, or an attempt to reach enlightenment. Placing Buddha statues in your home could bring peace, positive energy, good health, and prosperity. Therefore, the Buddha statue is also very popular among people.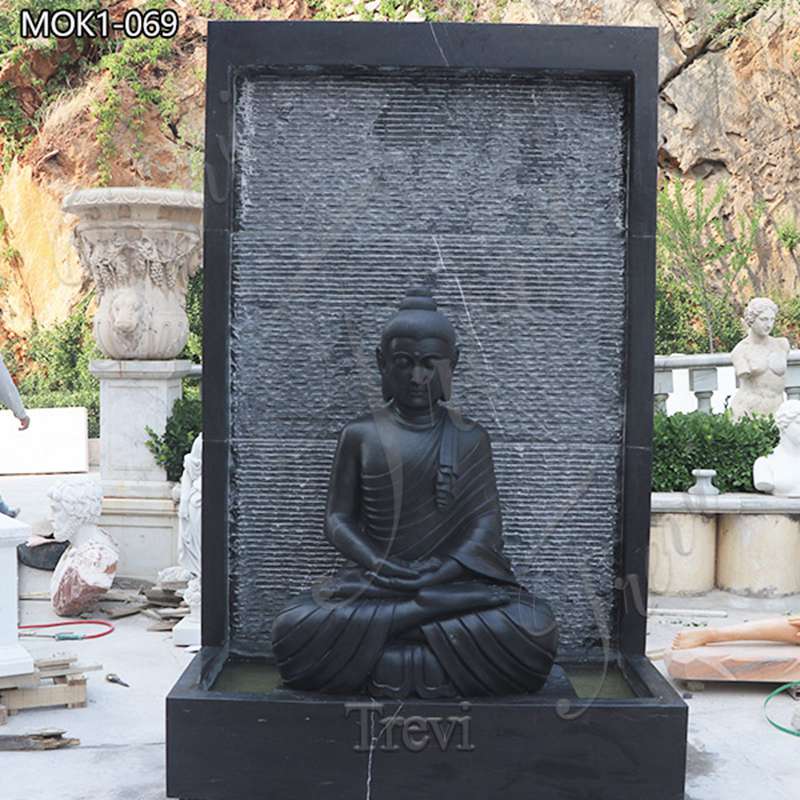 What is It Made of?
Although the final color of this marble Buddha statue in front of us is black, in fact, the artisans of the Trevi factory carved it out of gray natural marble. Because in fact, there is no natural black marble, gray marble would appear black after grinding and polishing. The Buddha statue made of black marble looks majestic, dignified, and even more shocking.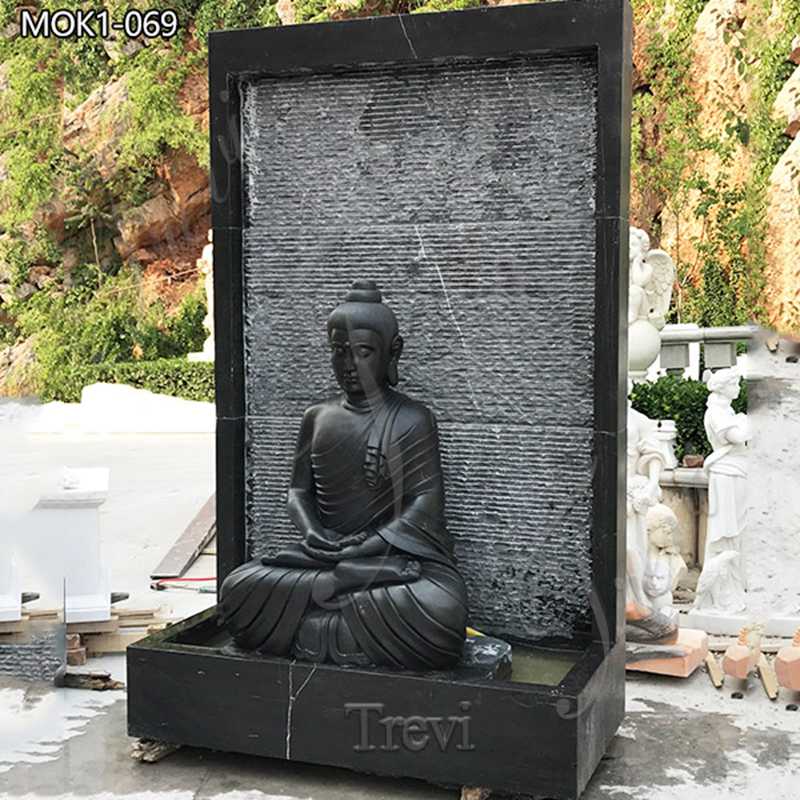 Unique Design:
The artisans at the Trevi factory made this marble Buddha statue with a water feature wall. Under the base, there is a pump room specially placed for the water pump. Under the action of the water pump, a self-circulation is formed, and the water flows from top to bottom, creating a water curtain-like effect. Such a scene is like a Buddha practicing in a place surrounded by mountains and rivers appearing in front of you. Such a unique effect demonstrates the designer's original thinking.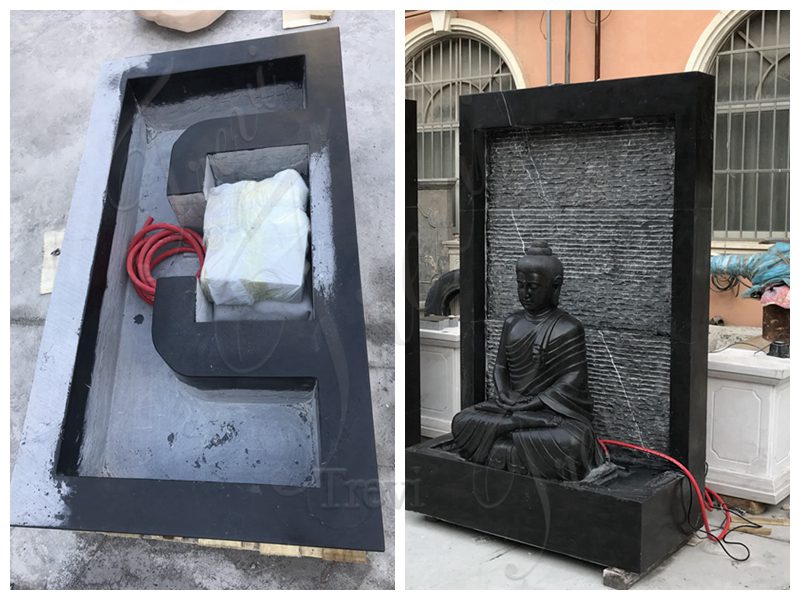 Where You Could Place It?
Buddha statues should always face east. It could be placed northeast to energize corners. Buddha statues should not be placed in bathrooms, storerooms, and laundry rooms. You could place it indoors in your meditation room or place this sitting Buddha statue outdoor, for example, in a corner of your garden. We believe that this Buddha statue would become a beautiful scenery no matter whether it is placed indoors or outdoors.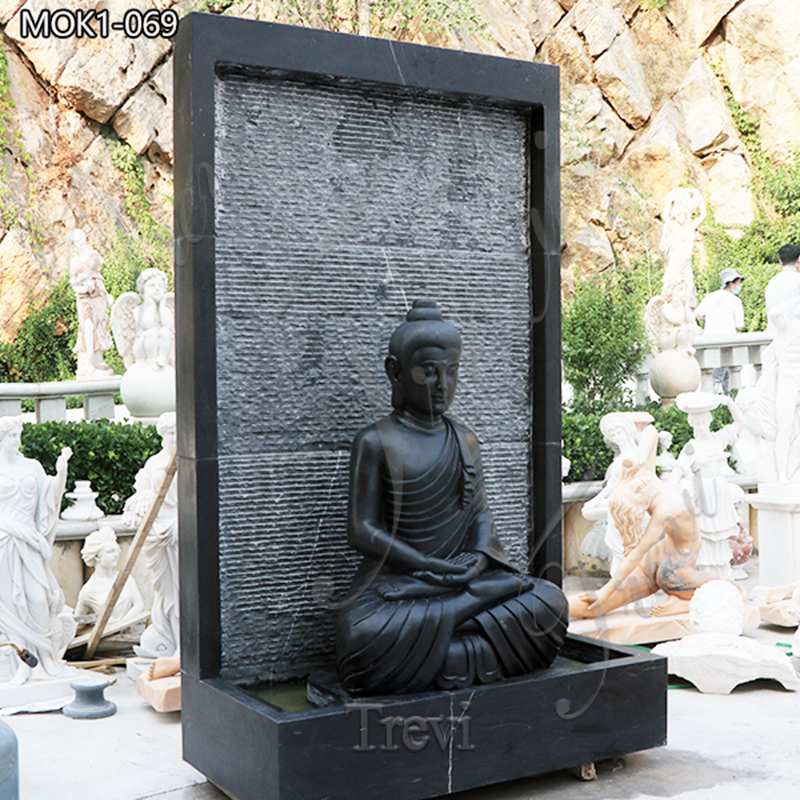 Trevi welcomes friends from all over the world. If you are interested in our Buddha statues for sale, please feel free to contact us.