Product Details:
This marble garden statue presents us with a picture of St Anthony holding the baby Jesus. The artisans at the Trevi factory carved it purely by hand. Every detail of the sculptural figures could stand up to the close inspection of any one person. We could see handsome St. Anthony with curly hair, and his dress is so delicate, with some beading on it. Such marble religious statues are suitable for churches, schools, and gardens.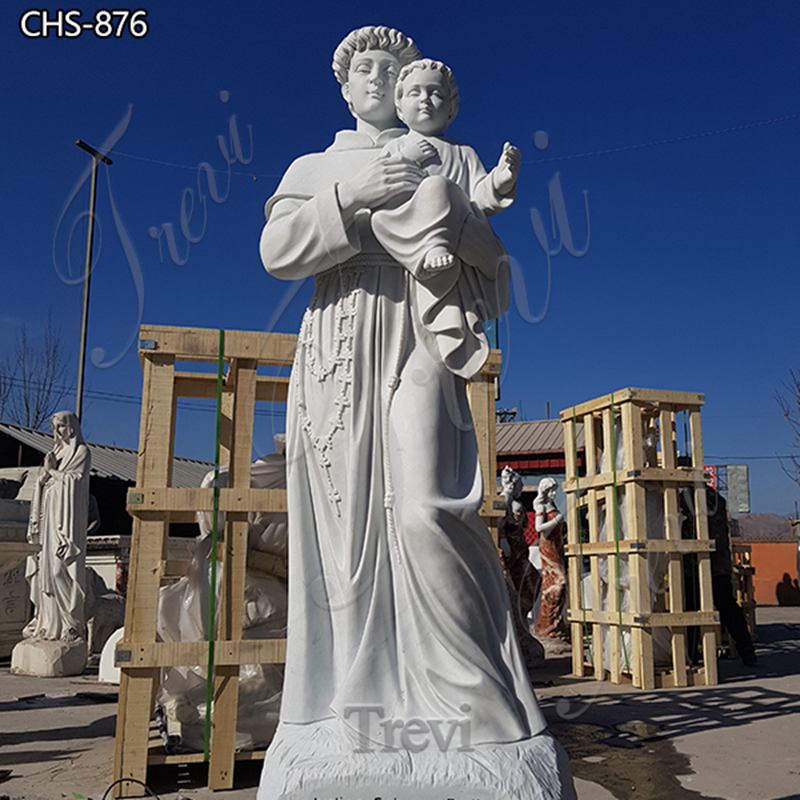 Professional Carving Artisans:
The reason why the St Anthony garden statue could be so realistic is that our factory has professional sculptors. They learned to carve from top artisans when they were teenagers. In the twenties, he assisted the artisans to complete the engraving of some works. Day after day of study and practice made him a top artisan in the engraving industry even in his forties. Second, they are also devout Catholics with a deep understanding and respect for religious figures. Therefore, they were able to sculpt every religious figure in a very expressive manner.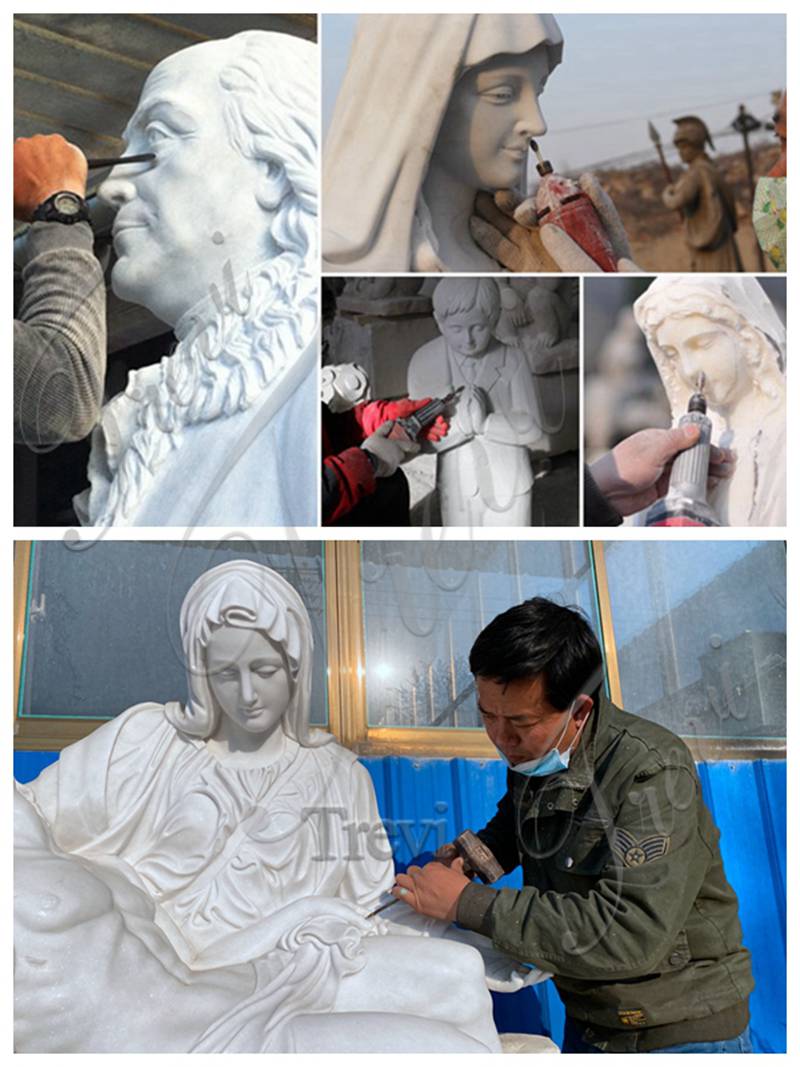 More Religious Statues:
As a factory dedicated to religious statues, Trevi has produced many types and styles of religious statues for customers all over the world. We have made marble Jesus statues, marble Virgin statues, marble Saint statues, marble altars, marble pulpits, and so on. Therefore, we have rich experience in religious statue production. Of course, we could also meet all your reasonable customization requirements.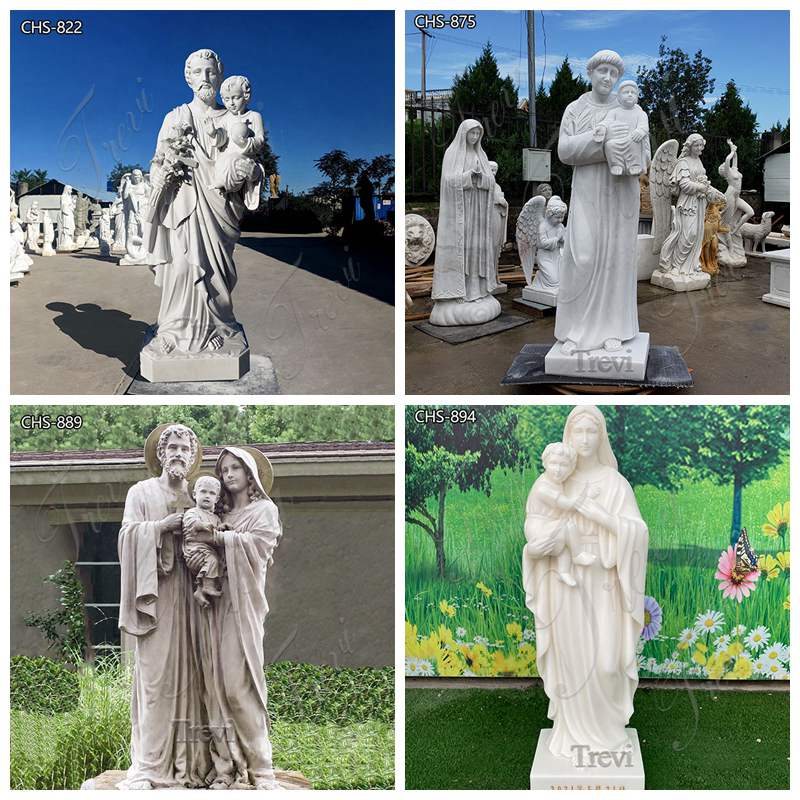 Strong Packaging:
Trevi factory always pays great attention to the outer packaging of products, after all, it is our greatest expectation to let customers receive statues in good condition. So, our staff is very careful when packing. For example, the thickness of wooden crates used for statue outer packaging is as high as 3 cm or more, which could play a very good role in the outer packaging. In addition, we would wrap the surface of the statue with thick soft cotton. Under the double protection of inside and outside, your statue could arrive safely.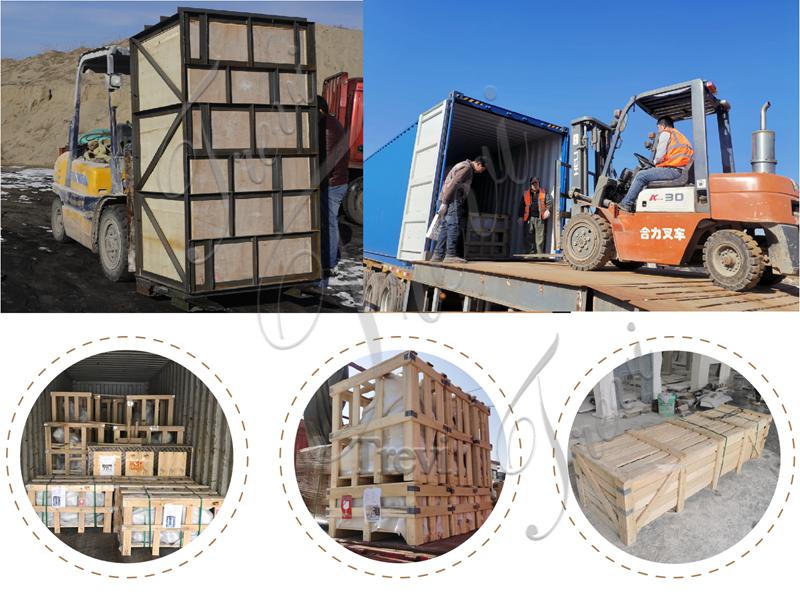 Trevi has always made every statue with care. If you are interested in our life-size Saint statues, please feel free to contact us.