The marble gazebos for outdoor is one of the most used forms of architecture in landscaping.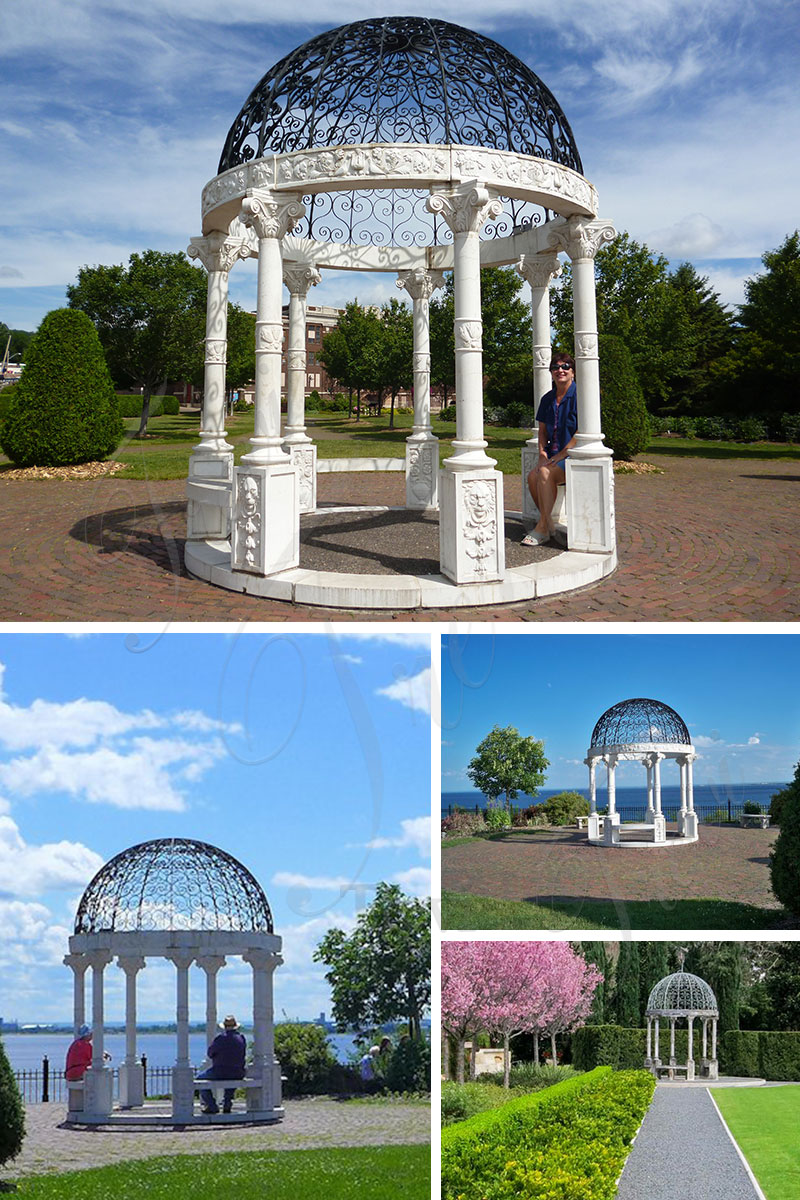 Whether it is a classical garden or a modern garden, you can see a variety of colorful pavilions standing on the hills; or attached to the building; or floating on the banks of the pool. The marble gazebo has become an important embellishment for garden space and natural landscapes.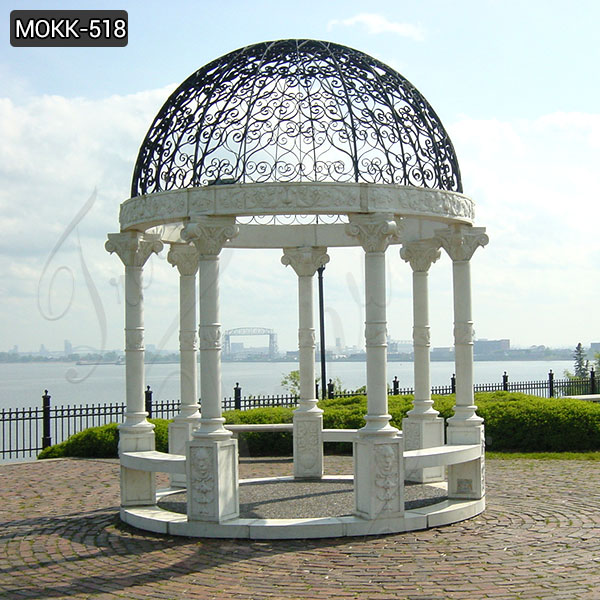 It not only increases the taste of the garden, but also enriches the landscape of the garden.
The marble gazebos for outdoor has the characteristics of small size, less materials, flexible design and convenient construction, which is very suitable for the layout of gardens.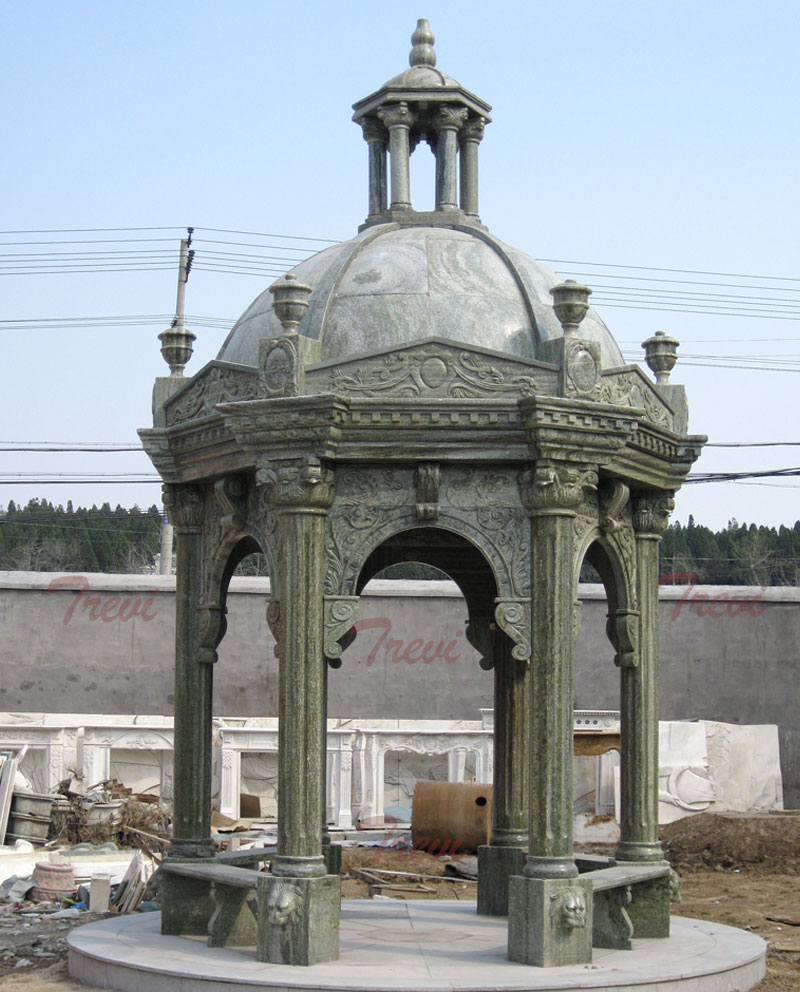 On the one hand, the function of the popular marble gazebos designs is to embellish the garden space and enhance the environmental level. On the other hand, it is to solve the need for people to stop and rest in the tourism and leisure, to shelter from the rain and look at the scenery.