This is a marble black bathtub with a classic design and high-quality assurance. Black is an eternal classic color. It is mysterious and advanced and can add a touch of luxury and modernity to your bathroom. The size of the bathtub can be customized to suit your needs, whether you want a spacious and comfortable bathtub or a compact and practical bathtub, we can meet your needs.
Show More Marble Black Bathtub Details
This marble black bathtub is made of high-quality natural marble material. It has been finely polished and processed, and the white marble texture on the surface is more advanced. It is durable, corrosion-resistant, and easy to clean, providing an excellent experience in your bathroom.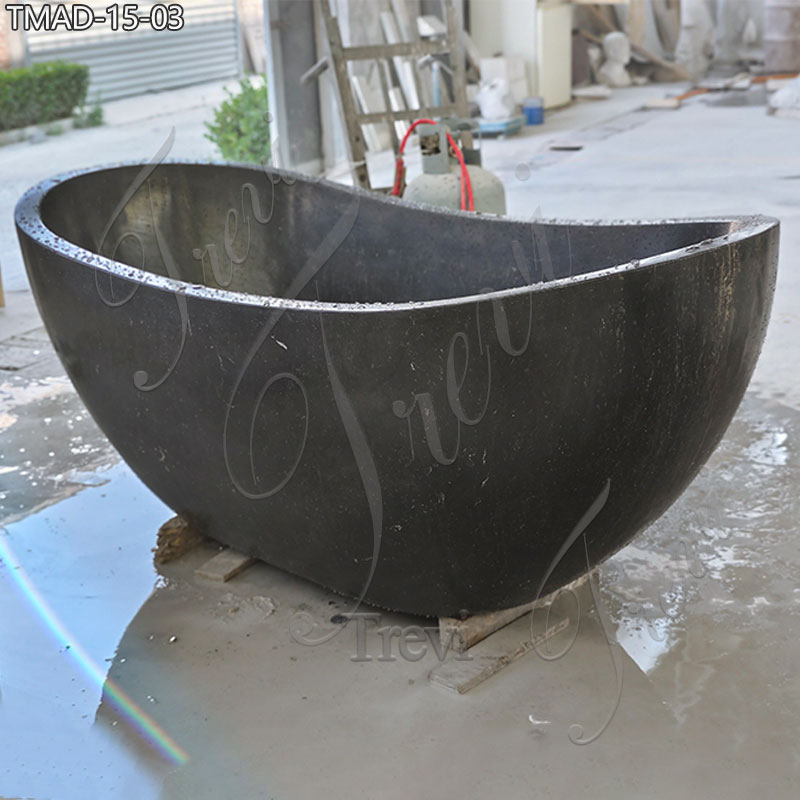 High-Quality Assurance
Trevi Factory has 40 years of production experience and has always been committed to providing high-quality products and services to our customers. We take comprehensive insurance measures to ensure your purchase is safe and worry-free. This tub comes with sturdy wooden packaging to ensure it doesn't suffer any damage during transportation. In addition, we also provide you with door-to-door delivery service, so that you can enjoy the wonderful experience of this black and white bathtub without leaving home.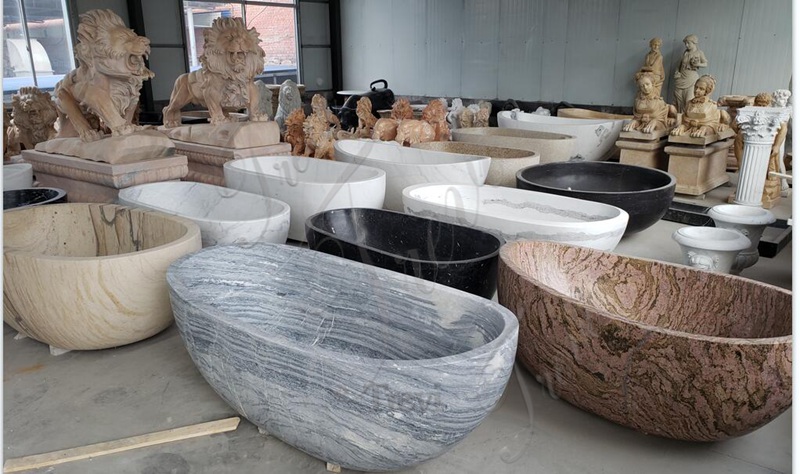 Design a Matching Marble Sink for You
Complement your chosen bathtub with a coordinating marble sink that seamlessly integrates into your bathroom design. Trevi's marble sink options encompass various shapes and sizes, ensuring versatility in meeting your space requirements.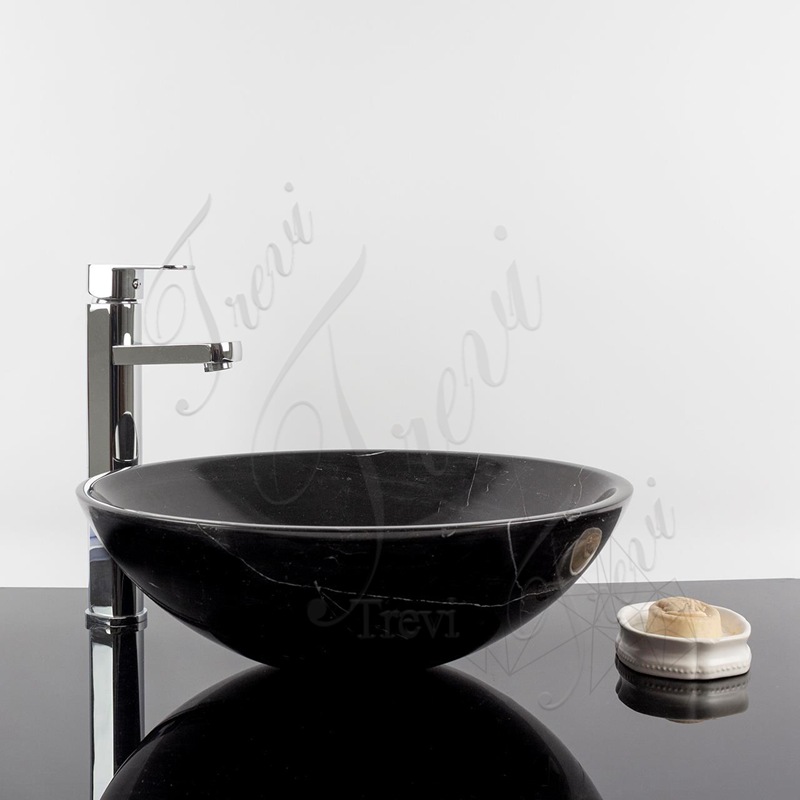 Trevi Provides a One-Stop Service
This marble black bathtub is also packed very securely, with each tub coming in a sturdy wooden box to ensure it doesn't suffer any damage during transportation. In addition, the factory's shipping services are also very convenient and they offer door-to-door delivery services to ensure that you can have the marble tub delivered to your home conveniently.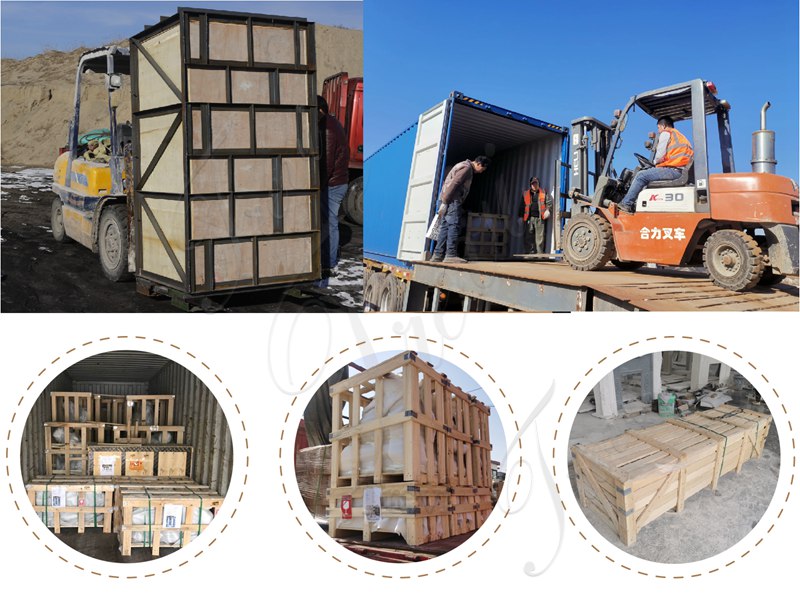 More Marble Bathtub and Sink Options
Explore an extensive array of marble bathtub and sink options to enhance your bathroom. Our collection boasts a diverse range of high-quality materials, allowing you to choose the perfect hue and veining pattern to suit your aesthetic preferences.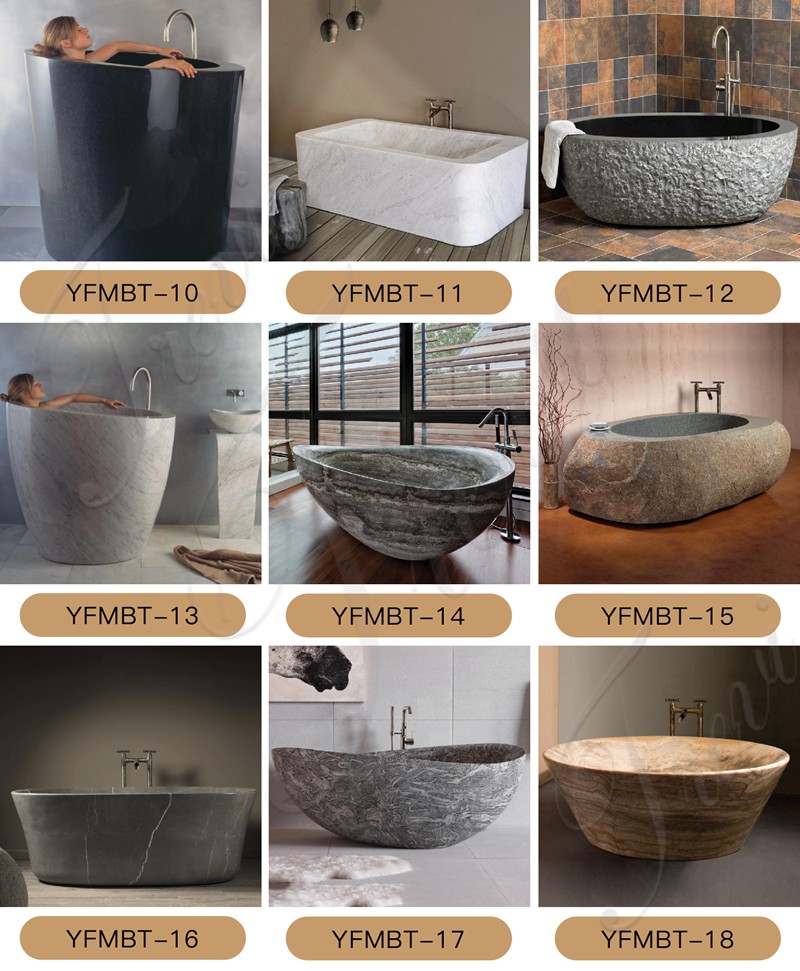 Whether you're aiming for a modern spa-like retreat or a more traditional ambiance, our diverse selection of marble bathtubs and sinks provides the ideal foundation for creating a luxurious and personalized bathroom sanctuary.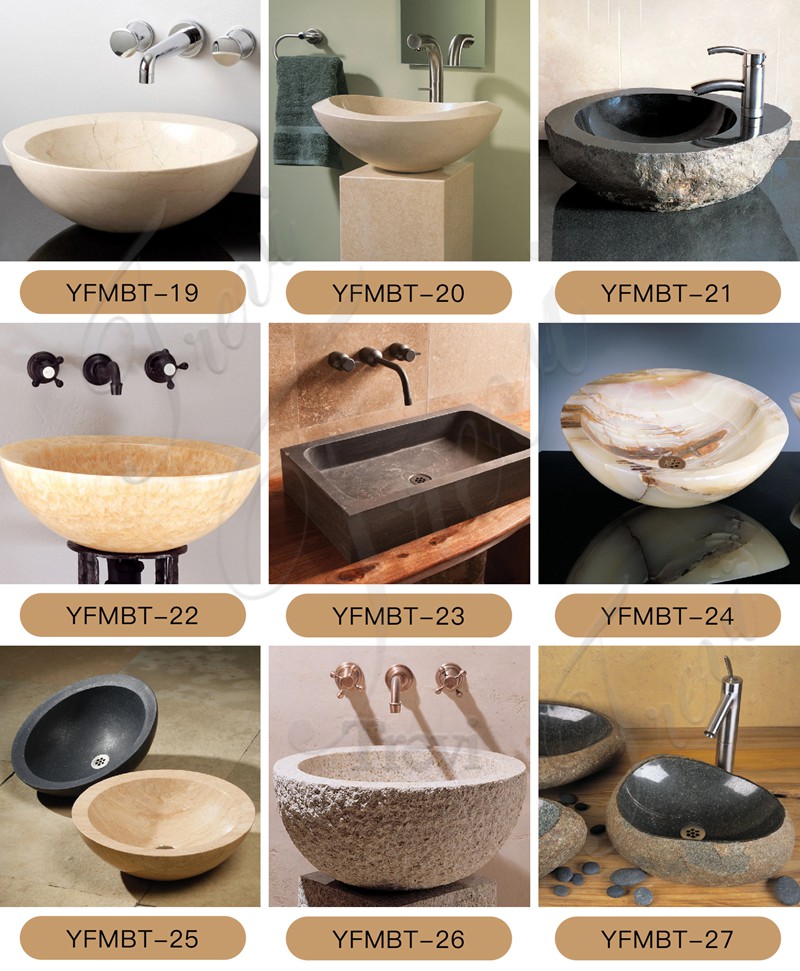 If you want a marble black bathtub, contact us today and give your bathroom a new look!