Foot Sculpture Introduction:
Originally titled Modern Marriage 2015, this marble giant foot sculpture was created by Simon Fujiwara. The artwork has a unique design: a large, disembodied foot that appears to tread on the ground before it is roughly removed from its unfortunate owner. On a sharp wedding ring. It has been described as a reflective work, in keeping with the often highly autobiographical and emotional nature of Fujiwara's work.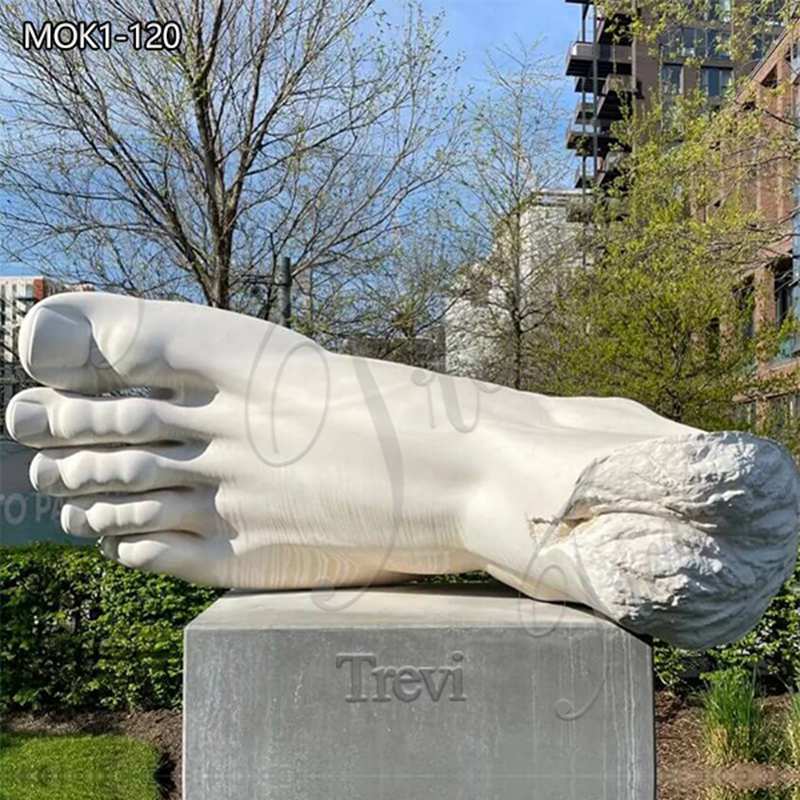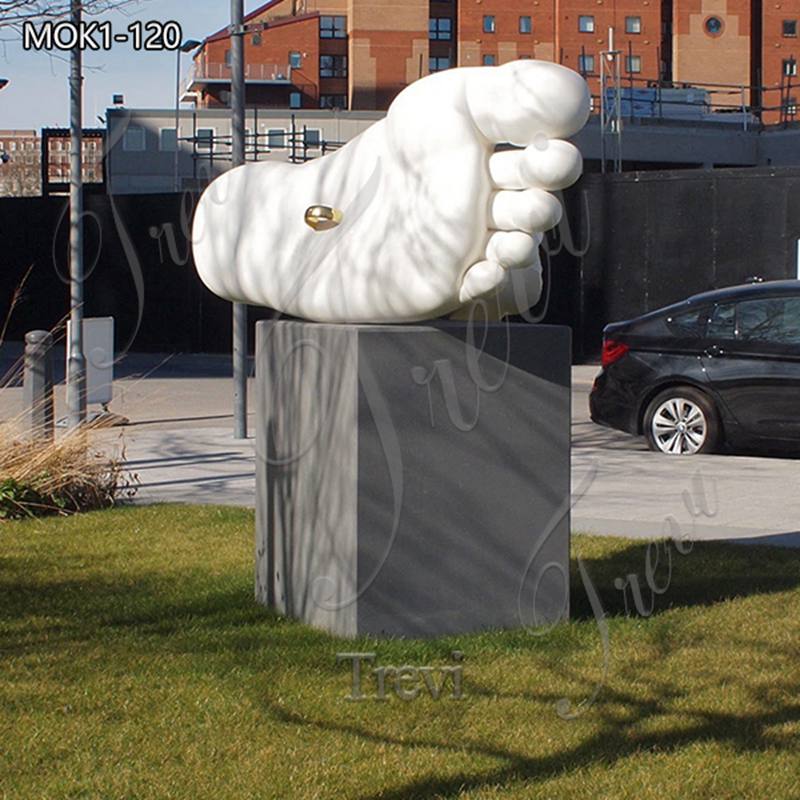 The Details are Well Made:
Every detail of the giant foot sculpture is perfectly handled. The artisans of the Trevi factory are very good at the processing of marble details, and they have strict requirements for their own carvings. Under their carvings, every texture on the toes, the shape of the toes, and the faintly visible muscles and bones under the flesh are extremely lifelike. When people look at this sculpture up close, they would be shocked by its realism.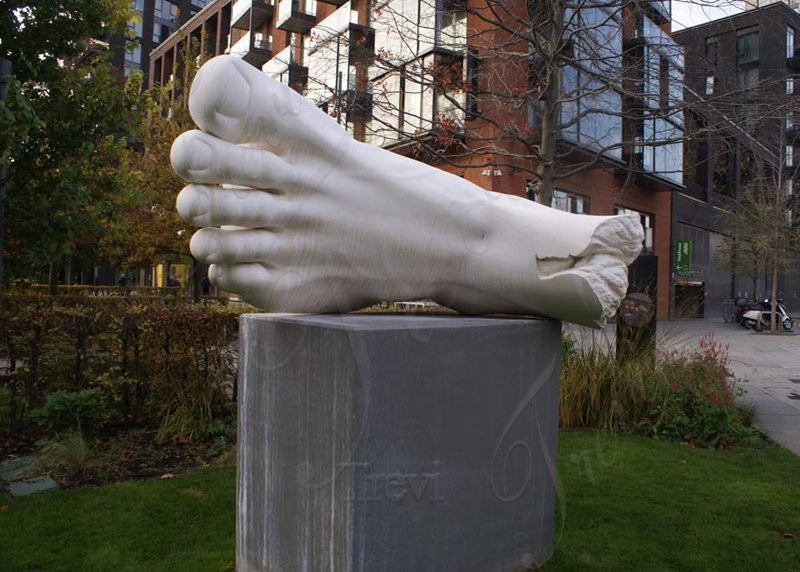 More Marble Statue Choices:
The Trevi factory has specialized in the production of marble sculptures for decades. In addition to the marble foot sculpture for sale, we have also made marble big hand sculptures, marble big face sculptures, etc. These modern large-scale sculptures are very suitable for placing in outdoor places, and their realistic and vivid appearance makes them attracts great attention. Of course, we also accept various customization services. For example, if you want to add a bracelet or ring to the marble hand sculpture, we could meet it.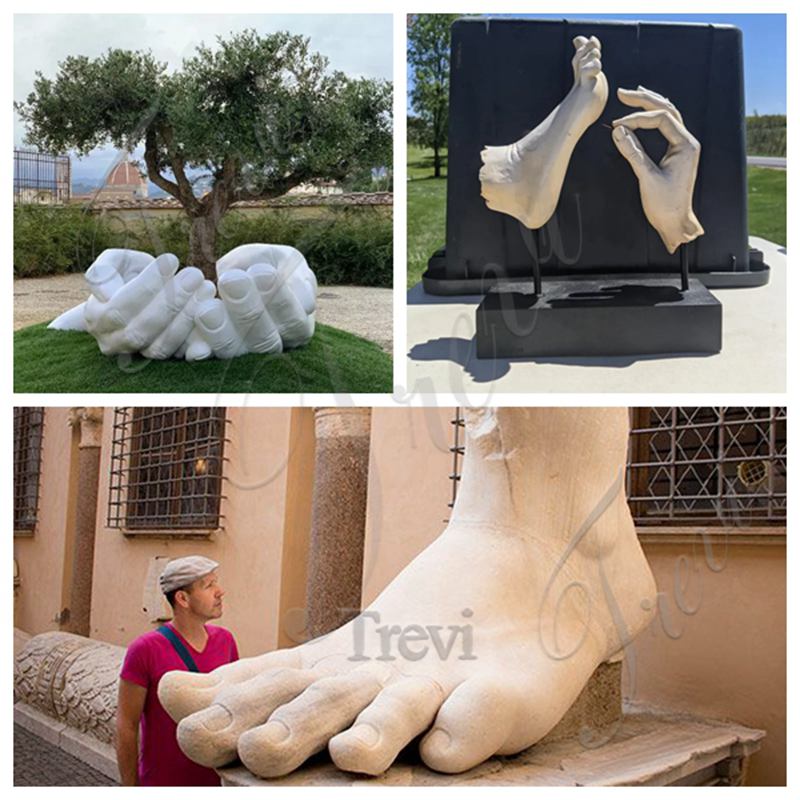 Strong Packaging:
Workers at the Trevi factory pack the marble sculptures in special wooden crates. Wooden crates with a thickness of more than 3 cm have been tested by us for more than ten years and could play a very good role in external protection. In addition, we would wrap thick and soft cotton on the surface of the sculpture to prevent the surface of the sculpture from being worn. With double packaging inside and outside, your sculpture could arrive safely at your home.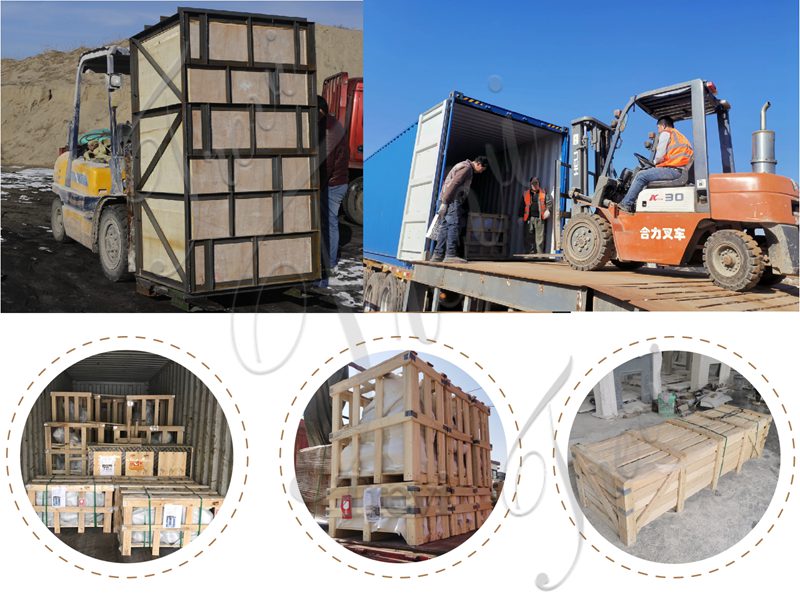 Trevi also gives you a Factory Price Guarantee. If you are interested in our modern marble sculptures, please feel free to leave us a message.