Lion Guardian With his mighty paw placed atop a crested shield, a regal lion surveys all who approach the door to your "castle". This outdoor crown lion king with shield statues a pair lying down is an excellent ornaments for outside.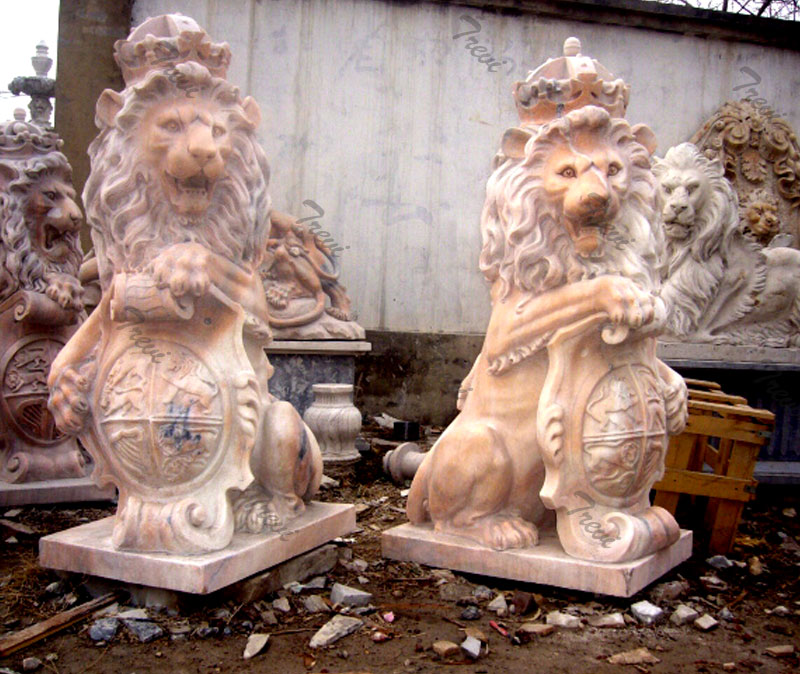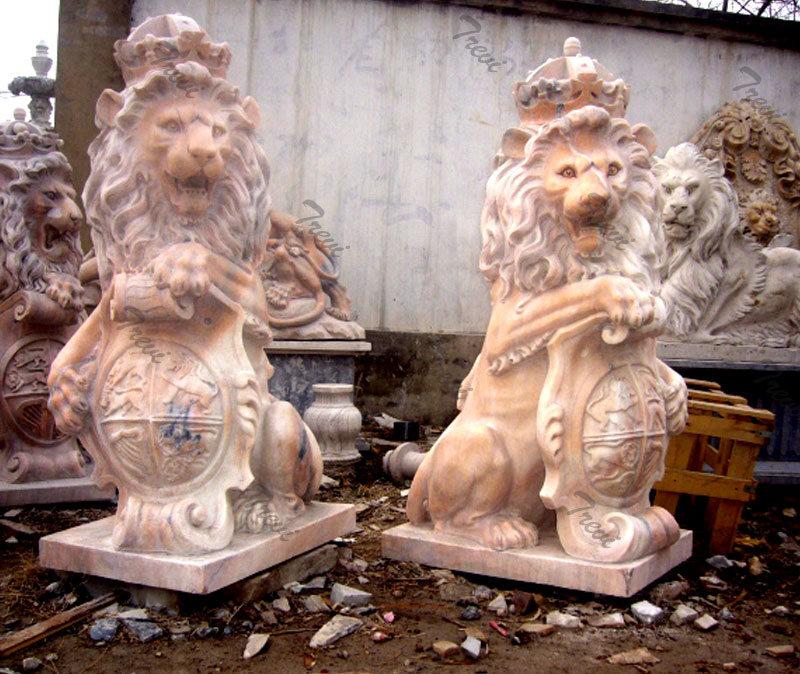 Crown lion king with shield statues a pair are inspired by the centuries-old stone carvings found in castles and cathedrals throughout Europe, this impressive statue makes a bold historical statement and lends distinction to your entryway or garden!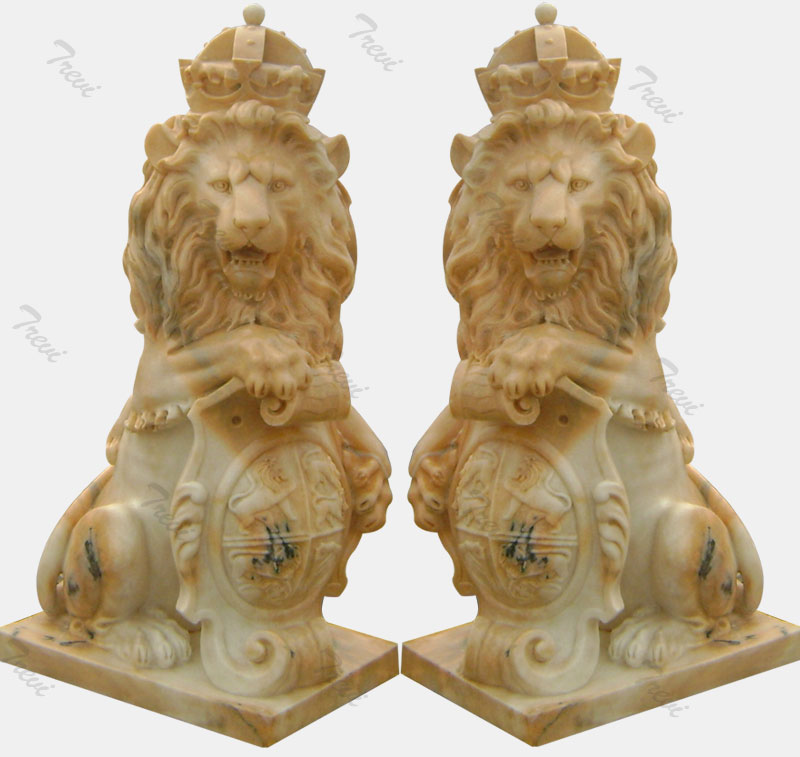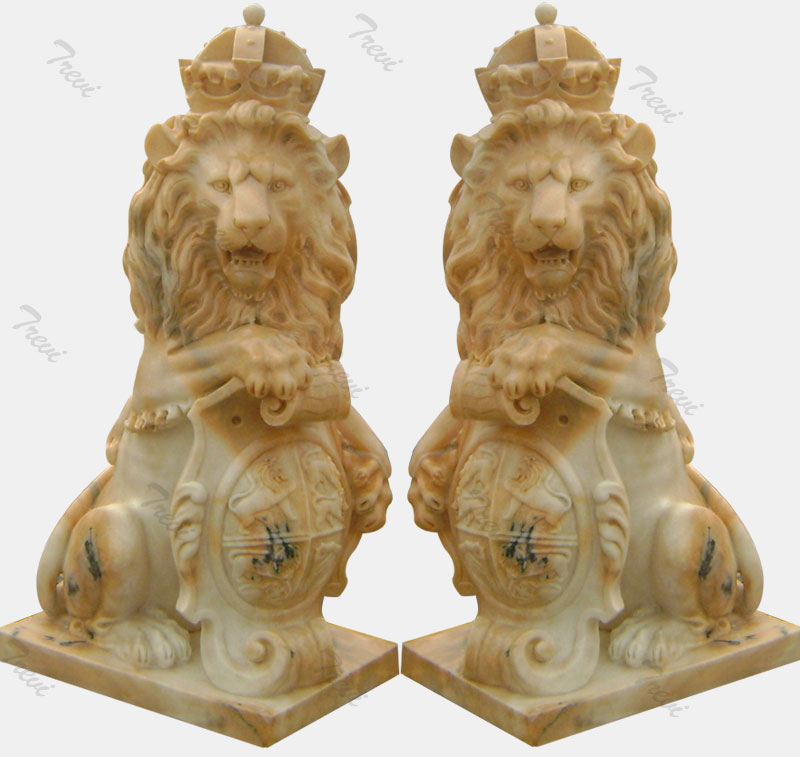 Outdoor crown lion king with shield statues are an important part of Britain's identity. The Barbary lion is a national symbol, dating back to the Middle Ages, that's been used everywhere from medieval armour to the English Coat of Arms. Nowadays appearing on the England cricket team crest, this distinctive animal is of great cultural significance.