About the Goddess of the Seasons:
Four Seasons Goddess marble garden statue is not only a symbol of the changing seasons and human harvest but also of love and strength, a spirit that never gives up. The Goddess of the Seasons statue is one of the richly meaningful statues of the Western figure.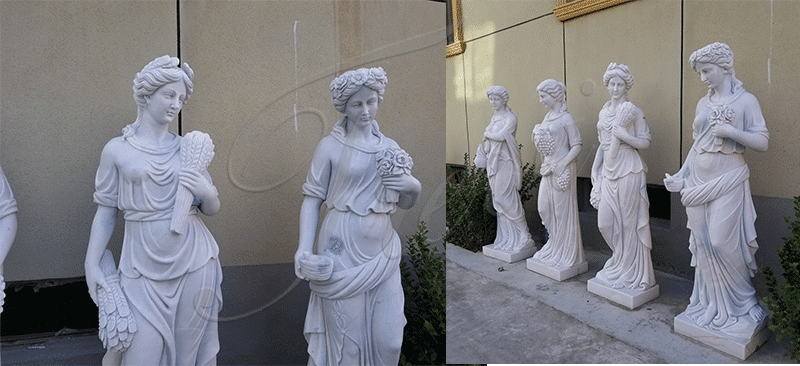 Four Seasons Goddess Marble Garden Statue Details:
This is a set of pure white marble garden statues. Each one represents a season through the items they wear and carry. We can provide a marble base for you. The statue can also be purchased separately. These beautiful statues are made of high-quality natural marble stone. Of course, we also have designs of mixed marble statues in a variety of colors for you to choose from.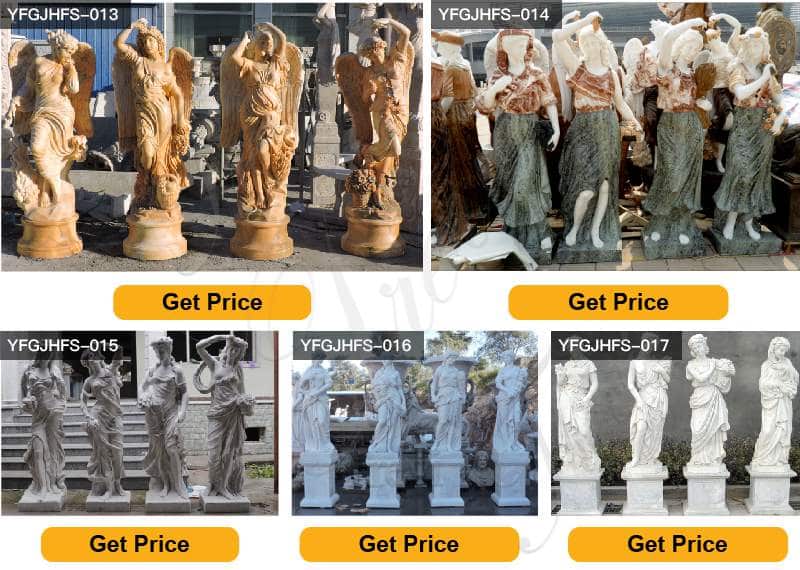 About customization:
Marble garden statues are our strength. Professional services are available to meet your needs and satisfy your artistic creativity. You are welcome to provide us with designs that can be used for statues. We use only the highest quality marble and hand-carve it by professional craftsmen. Models are constantly modified to meet your highest standards.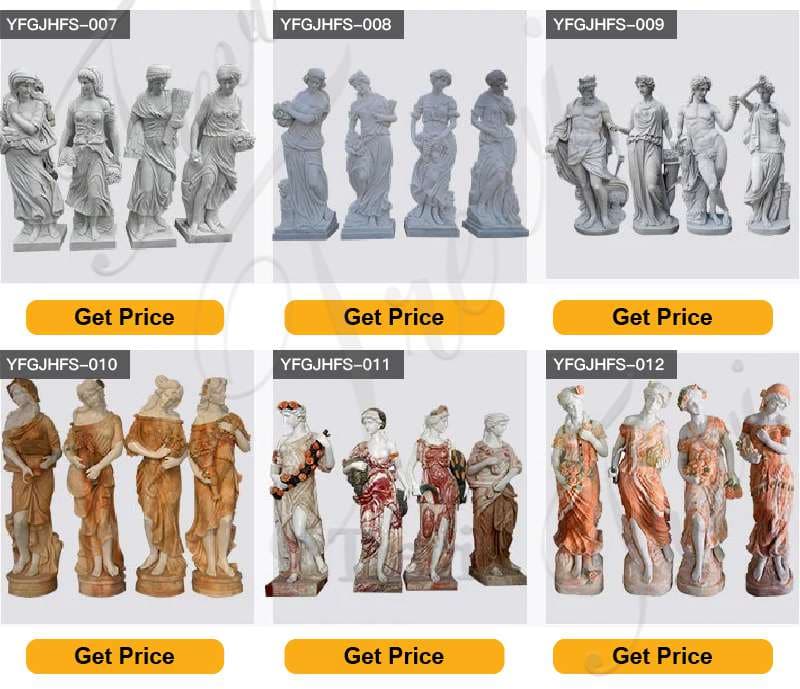 About shipping and after-sales:
Anything we can do, we can do to take care of your worries. Due to unforeseen special circumstances during the shipping process, we carefully select the best packaging for professional wooden crates before shipping. When you receive it, we will make sure that it is complete.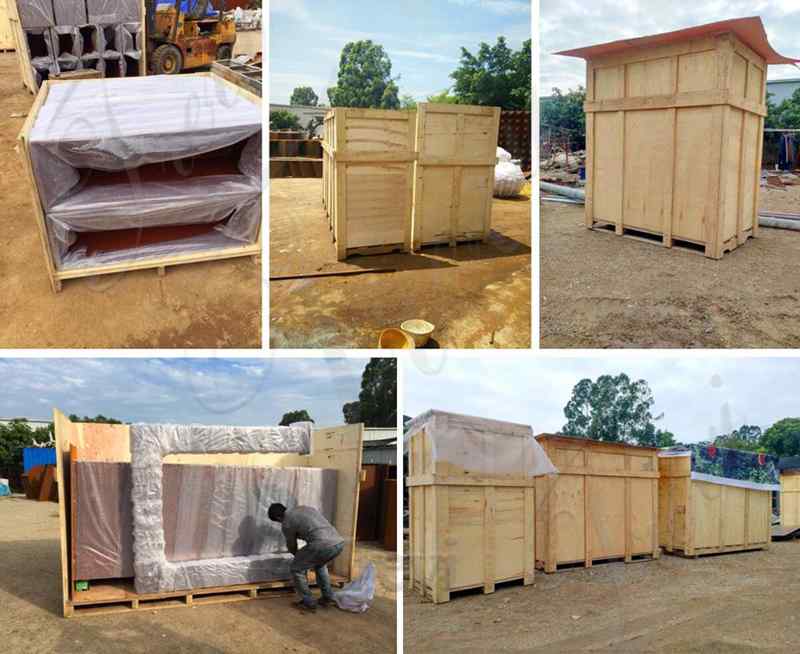 About Trevi Art Sculpture:
Trevi Art Sculpture has nearly 40 years of experience in the sculpture industry. The factory was established in 1983. Customers are all over the world. The quality of our products has always won the trust of our customers with superb designs. We offer only the best statue so that you can get quality products at reasonable prices.