A romantic wedding is a lifelong dream for all girls. Imagining a romantic wedding with only one person to love for the rest of her life is definitely something that needs to be decorated properly. And what can trevi do for you at your wedding?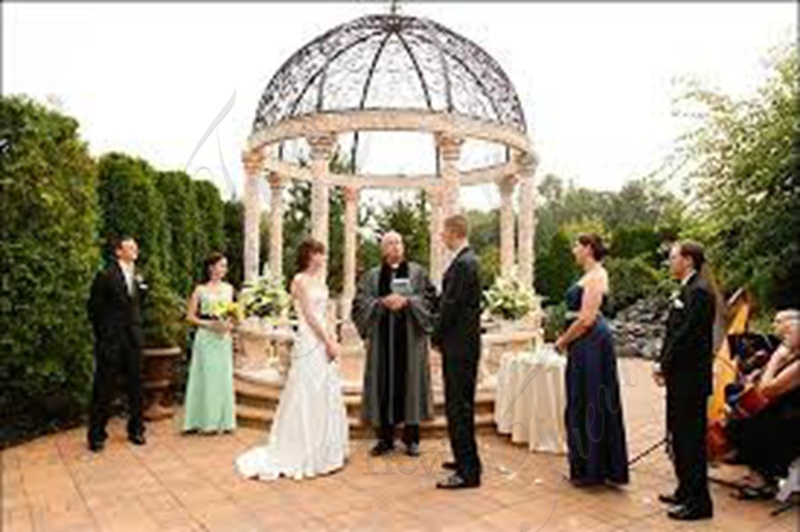 Exquisite Marble Gazebo:
Do it as one of the most sacred parts – the oath. Taking the oath under an elaborate marble gazebo might be the best option. Unlike a classic church wedding. Today's youth will be keener to opt for a lawn wedding. This is because it will be more natural and free. You may want all the decorations to come with garlands. Hang greenery around the edges of the pavilion. Use the hooks that are all ready to hang baskets full of your wedding colors. It's very romantic.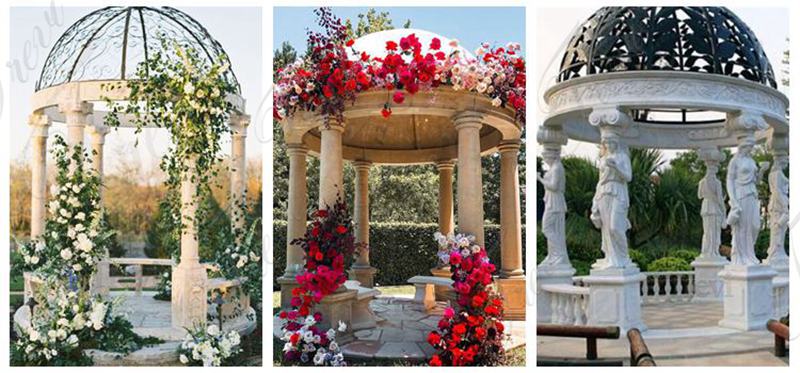 Simple Style Marble Column:
You don't have to use a swing or basket for the ceremonial flower arrangements. Instead, a large marble column is placed on either side of the entrance to the marble gazebo. Similar to a church altar arrangement, match your wedding colors and bouquets. If desired, cover a small table with fabric and place it in the center of the gazebo.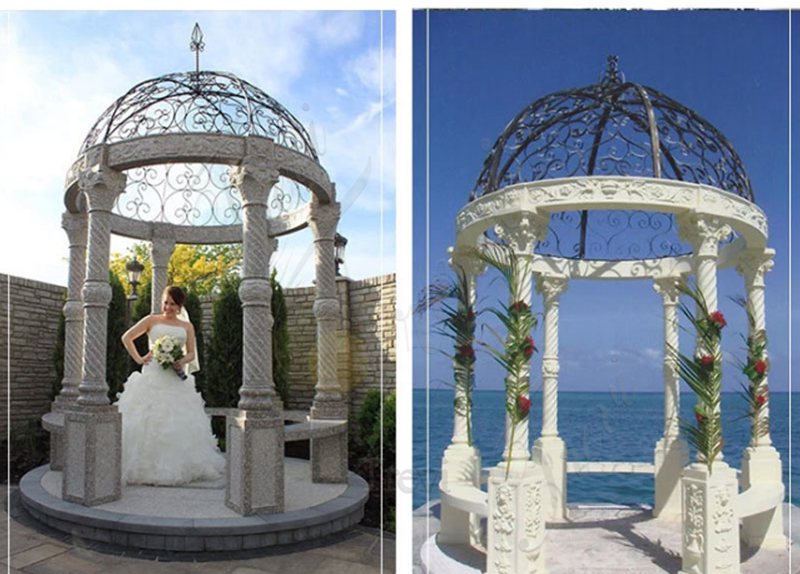 Hang Garlands on the Gazebo:
Garlands provide a simple and cost-effective way to decorate a wedding marble gazebo. Multiple strands of garland can be woven around railings, through columns and posts, and draped from ceilings and roofs. The garland doesn't have to be made of plastic leaves and wire to imitate ivy. Using an alternative to traditional ivy is economical and enhances the decorative theme.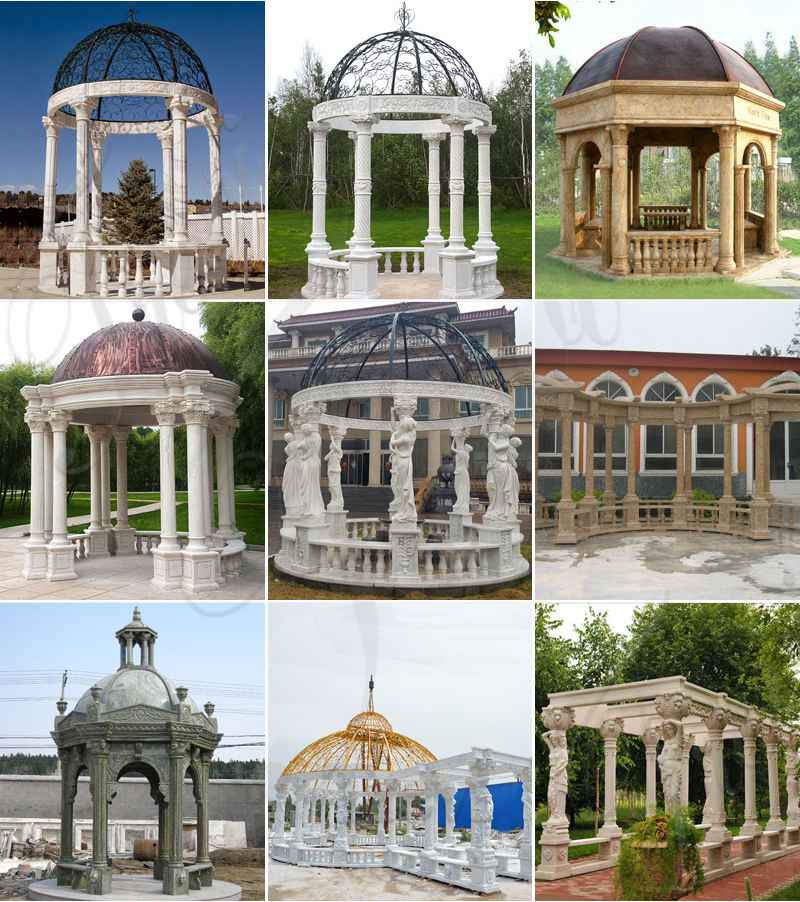 Choosing your Gazebo Lighting:
Gazebos often lack lighting, which can be a problem for couples who prefer to get married at dusk or on cloudy days. Lighting can also help professional photographers take better pictures of the couple and members of the wedding party. Candles are a romantic option, but some reception locations do not allow open flames. LED candles can be used to accomplish the purpose of your decorations. You can also have a few outlets spaced around the booth. White or clear strings of lights, especially when used with garland, can help create a glowing scene.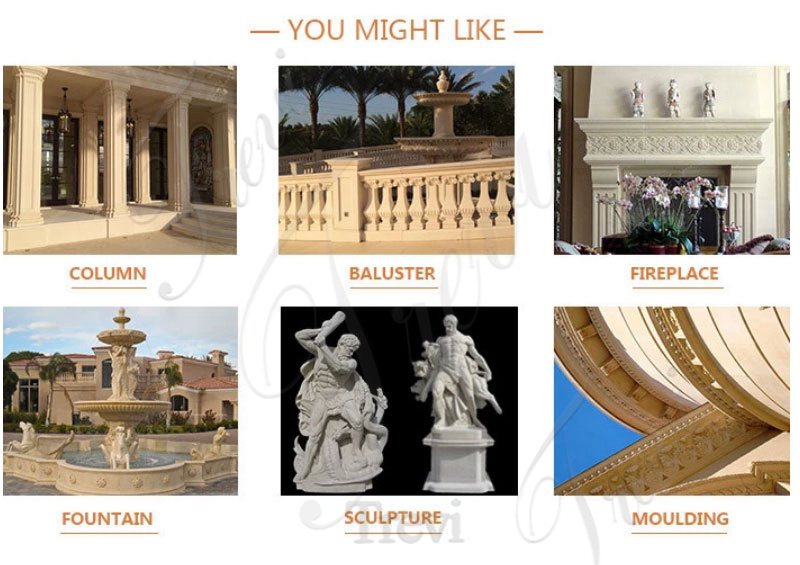 Trevi Carving Factory has been creating exquisite marble pavilions for over 35 years. It has been dedicated to creating beautiful environments for customers all over the world. Our relationship is more than just a transaction, it's a friendship. We want to contribute to your wedding day. Together, we hope to fill every corner of the world with love and flowers.