Four Season Statues Description:
These marble Four Season Statues hold different fruits, flowers, and wheat. Believe that these sculptures could become the most beautiful decoration and scenery of the yard. This is carved from Trevi's stunning white marble. Each statue is unique and depicts a beautiful young lady in a flowing gown. These exquisite details and highly realistic artworks are all hand-carved. When these four seasons sculptures appear in the garden, they would leave a lasting impression.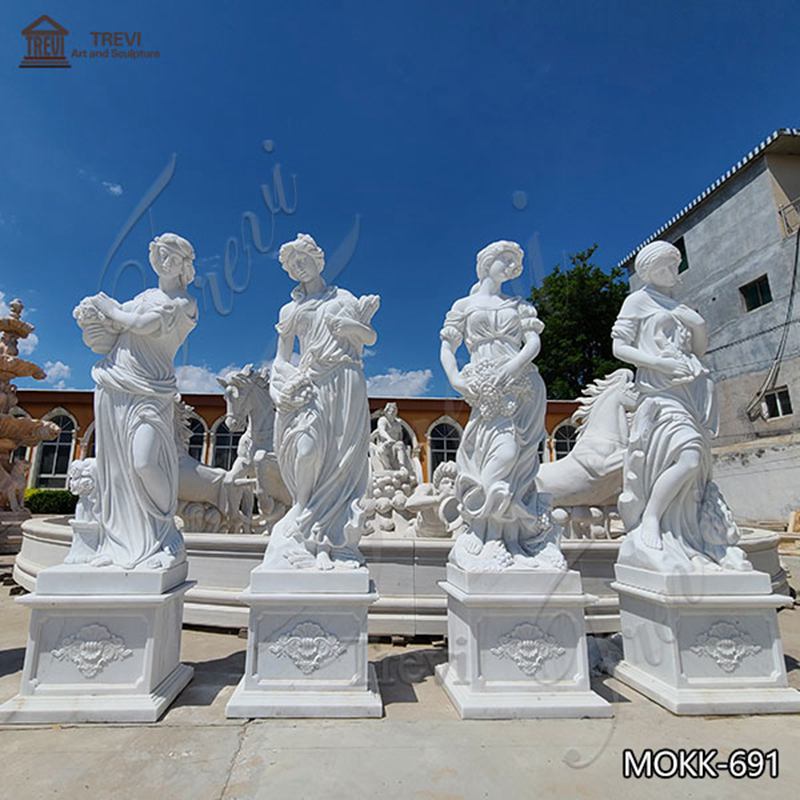 The Order of Placement And Decoration:
These stunning sculptures of four beautiful young girls represent the four seasons. Therefore, we could arrange them according to the order of the four seasons. The first is the goddess of spring, where everything recovers, and the flowers and plants are very beautiful.
Then we could put the goddess of summer, in the hot summer, a bunch of cool grapes could bring you instant refreshment. Secondly, we could display the goddess of autumn. Autumn is the harvest season. Our main food, wheat, matures in this season. Finally, we could choose the goddess of winter, in winter matches could bring us warmth.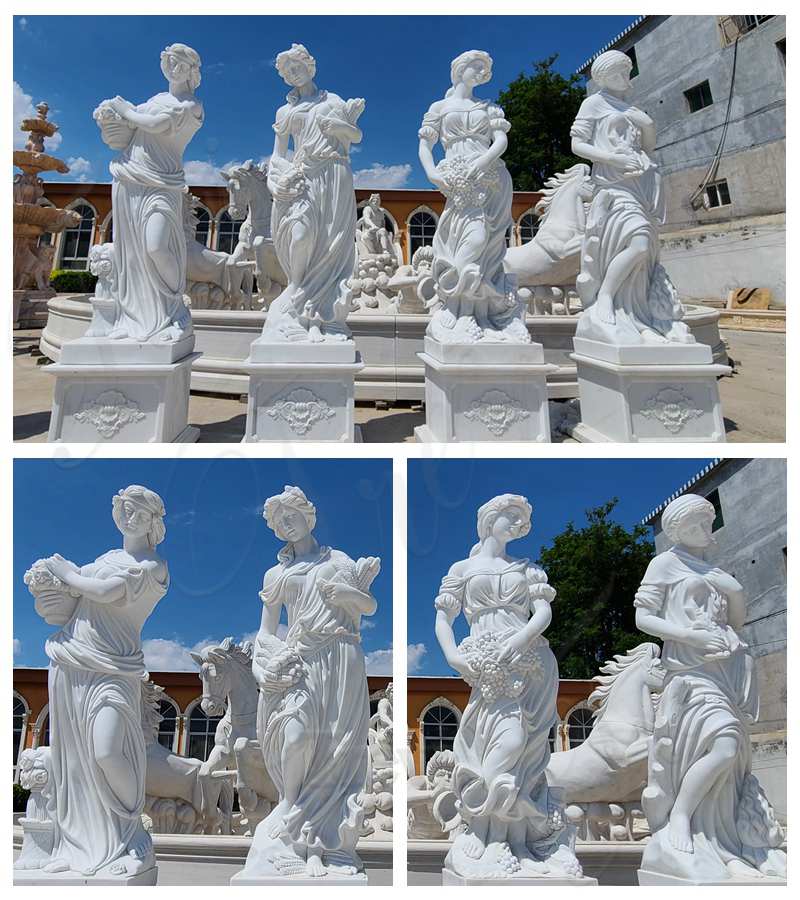 Trevi Has Excellent Artists:
This is a very luxurious gathering of the goddess's ornament set. All Trevi's four seasons statues are hand-carved from solid natural stone! These are life-size statues and include four matching pedestals. The carving details on these statues are outstanding. Trevi's artists have perfect craftsmanship. Therefore, our four seasons sculptures have graceful poses and elegant skirts. And what the Goddess of Four Seasons holds is lifelike. Including those grapes are round and plump.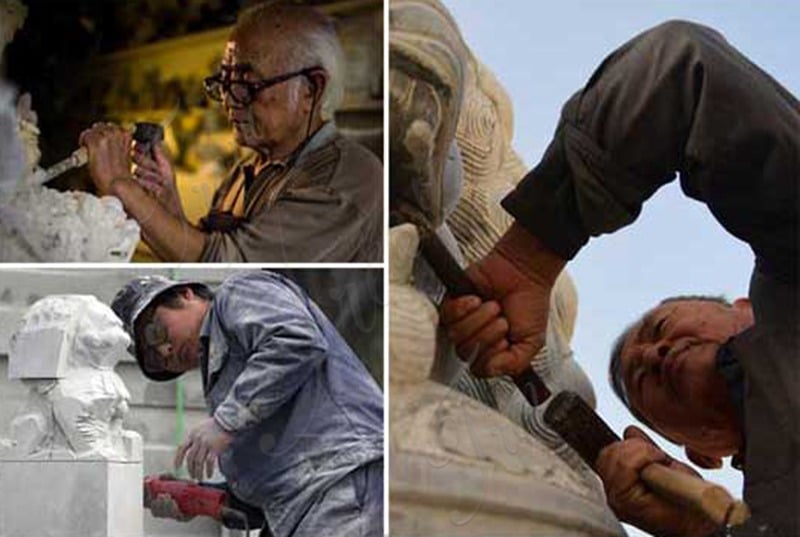 Good Feedback From Customer Fady:
Our client Fady also bought these sculptures to decorate his garden. He wants to buy some sculptures to decorate his new house. Then we recommended these four seasons statues to him. When he finally received this beautiful sculpture, he and his family liked it very much. They think these sculptures fit his garden very well. Then he gave us a very good evaluation.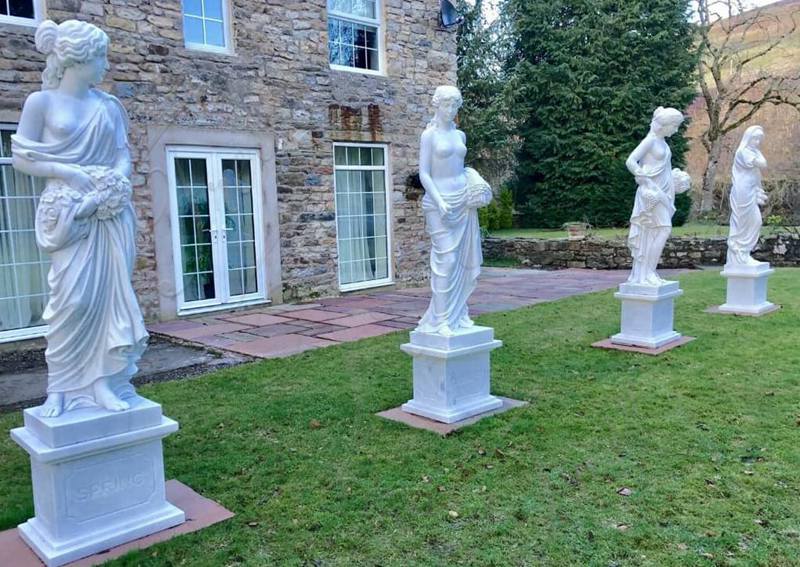 Four beauties add charm to your manor throughout the year! Hand-carved from our luxurious marble, each one represents a different season and eternal beauty. You would never get tired of having them at home. If you like these four-season statues for sale, please contact us immediately.