Enhancing your outdoor areas involves adding wall fountains, offering a unique and captivating touch to your landscape. These features not only elevate the aesthetics but also bring the calming sounds of streaming water, establishing a tranquil atmosphere in your yard or garden. In this blog, we'll explore various aspects of wall fountains, from material choices to design ideas and common questions people have. Wall fountains are incredibly versatile and can be a perfect fit for courtyard decoration. Whether you have a sprawling garden or a cozy backyard, a well-placed wall fountain can become the focal point of your outdoor space. Its unique design adds an element of sophistication and tranquility.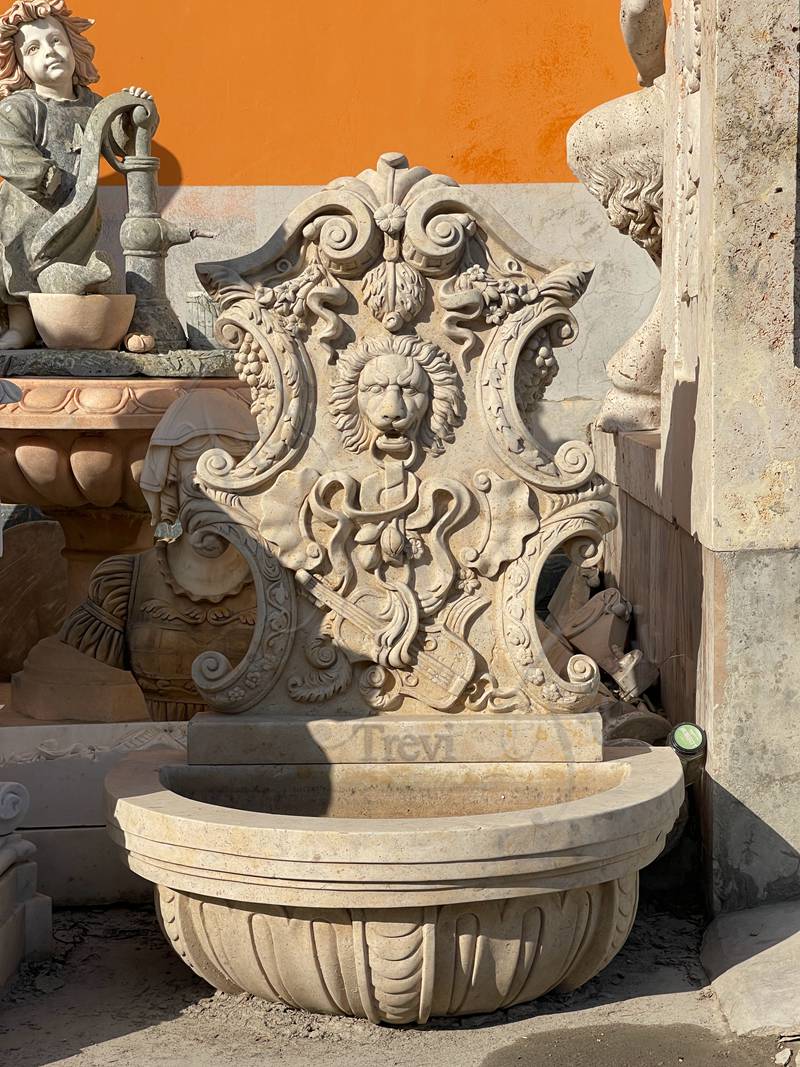 Material Selection: Marble and Granite
Selecting the right materials for your wall fountain is crucial to ensure longevity and visual appeal. Two of the most popular choices are marble and granite. Marble lends an elegant and classic touch to your outdoor setting, while granite is known for its durability and ability to withstand various weather conditions. Your choice of material can significantly impact the overall aesthetic of your wall fountain.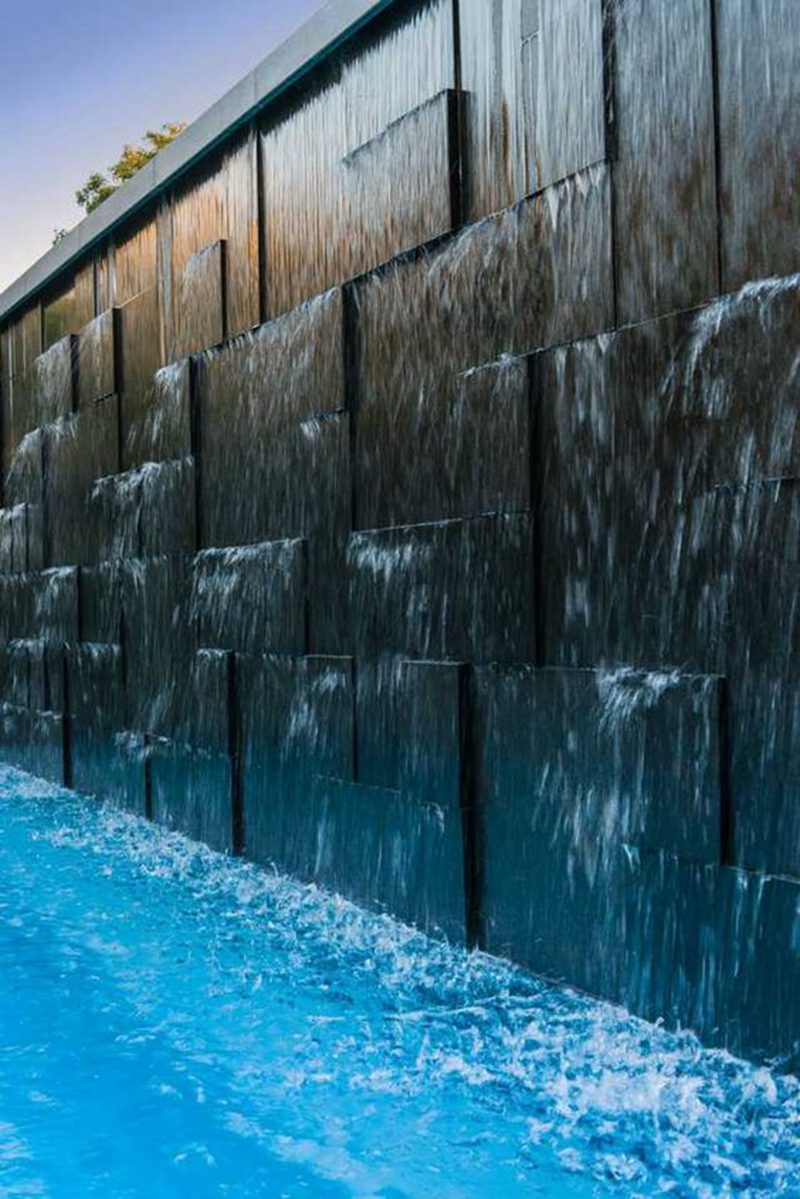 Six Unique Wall Fountain Designs
Antique Marble Lion Wall Fountain
The beige antique marble wall fountain is a stunning and timeless architectural feature that combines the elegance of beige marble with the functionality of a water feature, Crafted from exquisite beige antique marble, this wall fountain exhibits a classic and sophisticated appearance. The beige marble lends an aura of warmth and refinement to the overall design, making it an ideal addition to both interior and exterior spaces.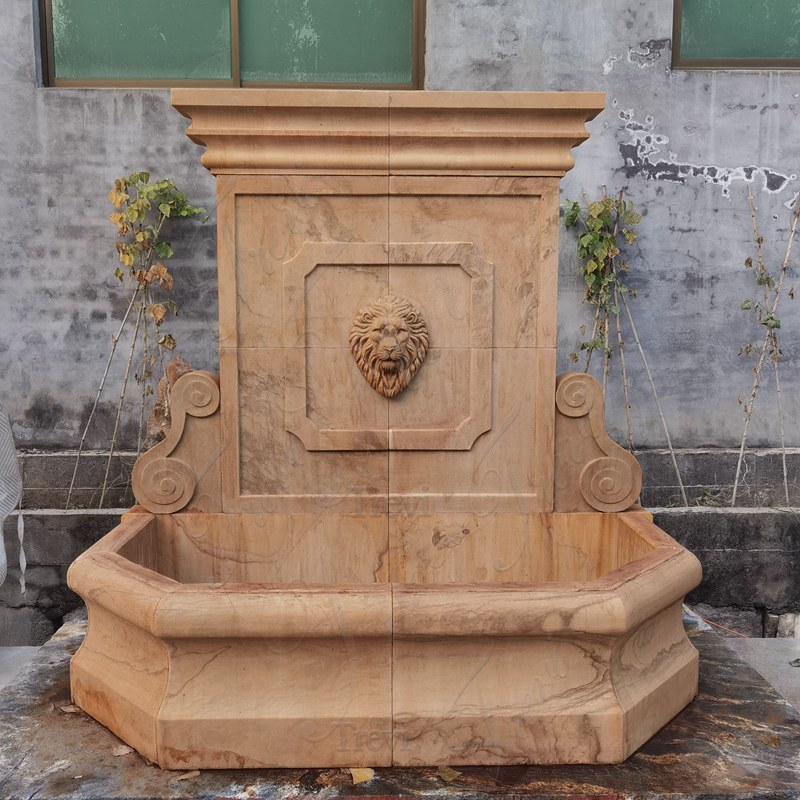 Greek Style Figure Statue Wall Fountain
Experience the allure of our inspired Greek mythology-themed wall fountain, a true masterpiece of artistry. This semi-circular basin boasts exquisite relief carvings on the edge and a meticulously sculpted marble statue of mermaids and a winged goddess gazing at Nike atop. At the fountain's heart, a captivating dragon head channels flowing water, creating a soothing waterfall sound, perfect for relaxation. Crafted from durable marble, this fountain is low-maintenance and a conversation-worthy addition to any outdoor space, seamlessly blending beauty and tranquility.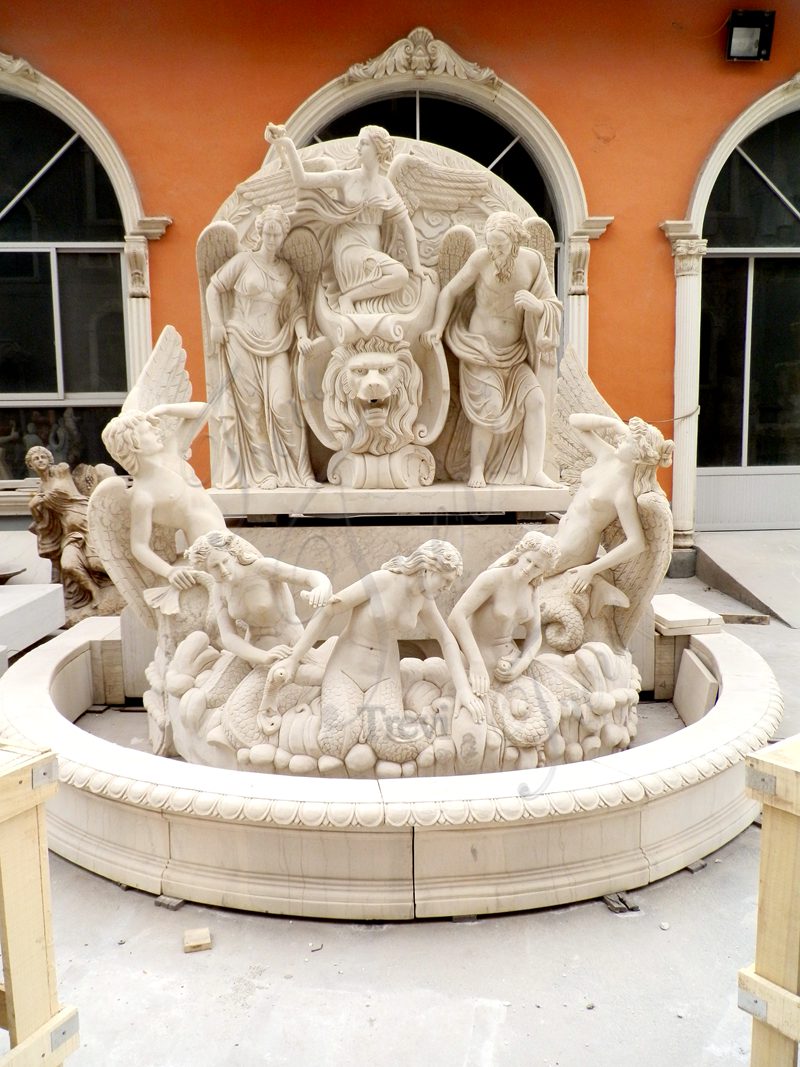 Large Classical Marble Wall Fountain
The Large Classical Marble Wall Fountain is a stunning masterpiece adorned with intricate sculptures of numerous female figures. At the upper portion, two gracefully carved Sphinx enhance the elegance, while a prominent lion's head bas-relief commands the center. This fountain showcases meticulous craftsmanship and artistry in every detail, making it a captivating addition to any space.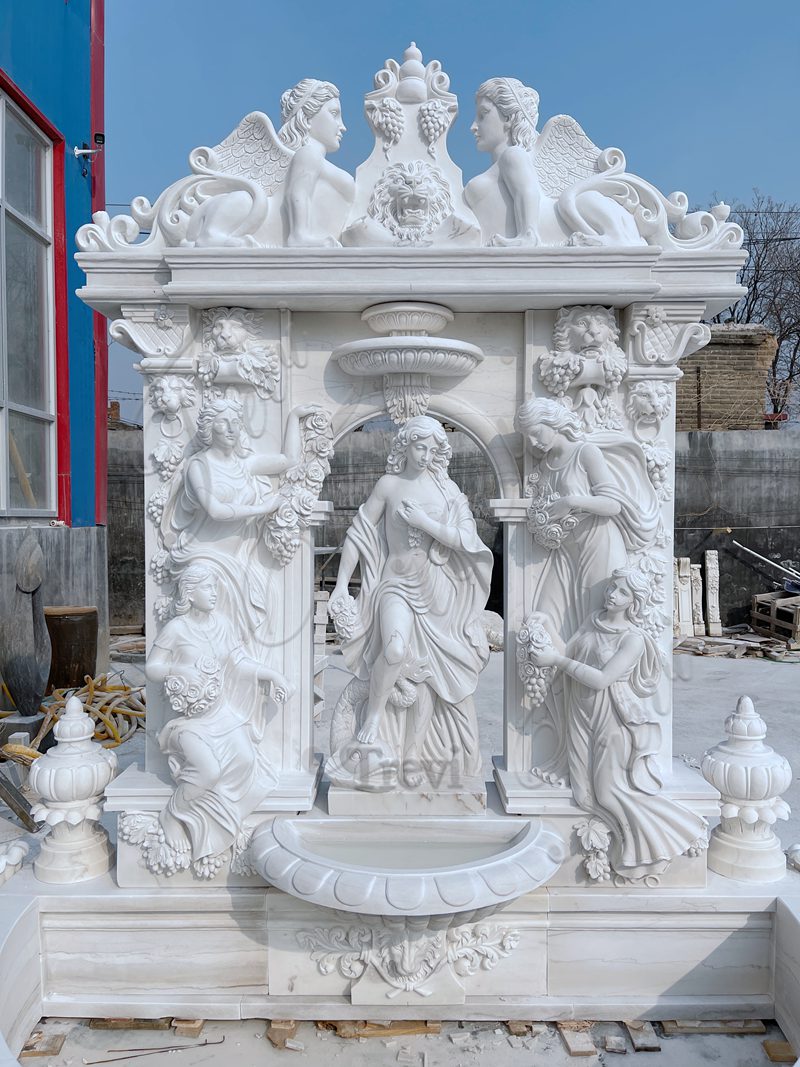 White Marble Angel Wall Fountain
The White Marble Angel Wall Fountain is an exquisite piece of artistry and functionality. Crafted from pristine white marble, it features a graceful angel motif that combines timeless beauty with the soothing sound of cascading water. This wall fountain not only enhances the aesthetic appeal of any space but also infuses a sense of serenity and elegance.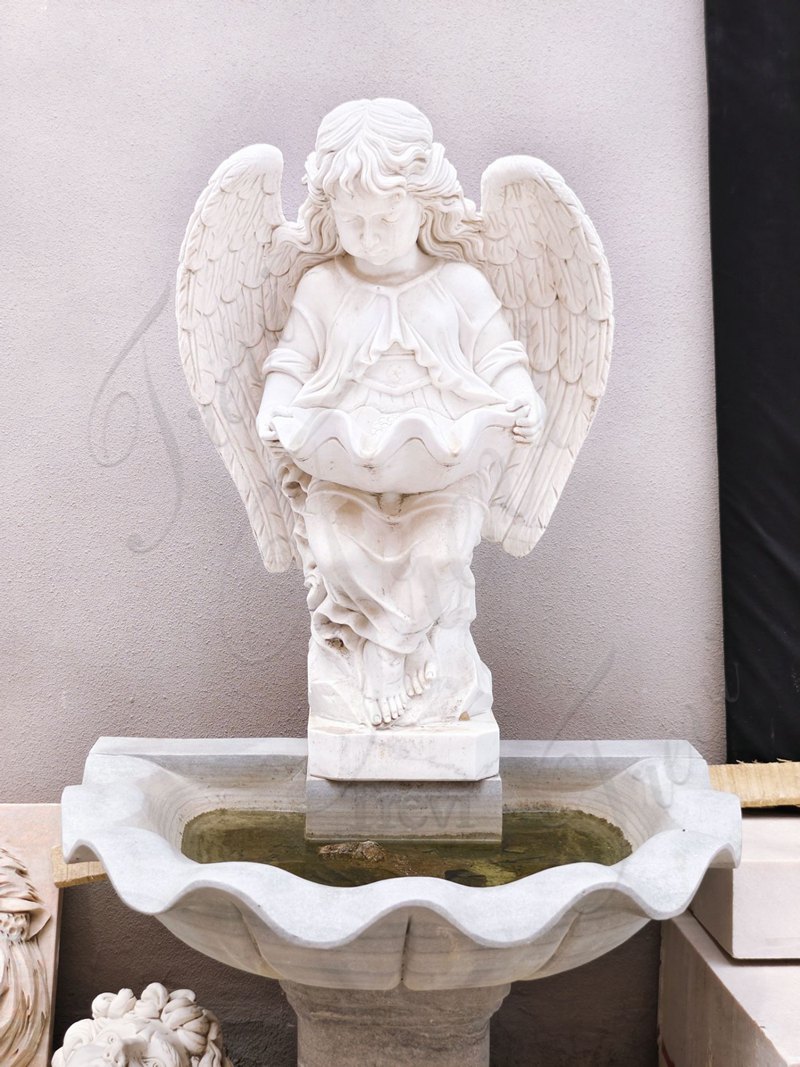 Minimalist Design Black Granite Wall Fountain
Crafted from luxurious Nero Notte granite, this remarkable large wall fountain is a bold and captivating addition to any outdoor setting or social space. Its distinct design features alternating rectangular patterns that guide the water's descent, creating a mesmerizing waterfall effect that culminates in an elegant pool. Constructed with durability in mind, this fountain is not only built to last but also easy to maintain. Enhance your outdoor environment with this conversation-starting masterpiece, adding both a touch of tranquility and the soothing sounds of nature to your backyard or social center.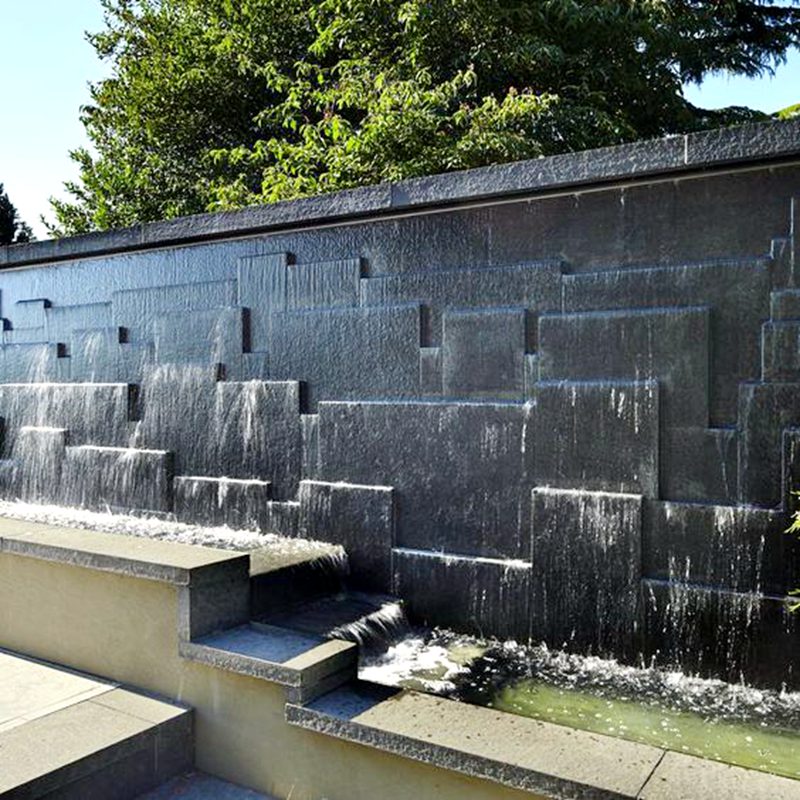 Customized Children's Sculpture Wall Fountain
This beige marble wall fountain boasts a truly exquisite and charming design, radiating an air of childlike innocence. Positioned in front of the fountain, a delightful scene unfolds, featuring a young boy playing the violin while another little girl cradles a jar. The craftsmanship behind this fountain not only captivates with its artistic appeal but also surprises and delights by ingeniously directing the water's flow from unexpected sources. This enchanting addition to your courtyard doesn't merely enhance its visual appeal but also injects a sense of wonder and playfulness, making it a truly enchanting centerpiece.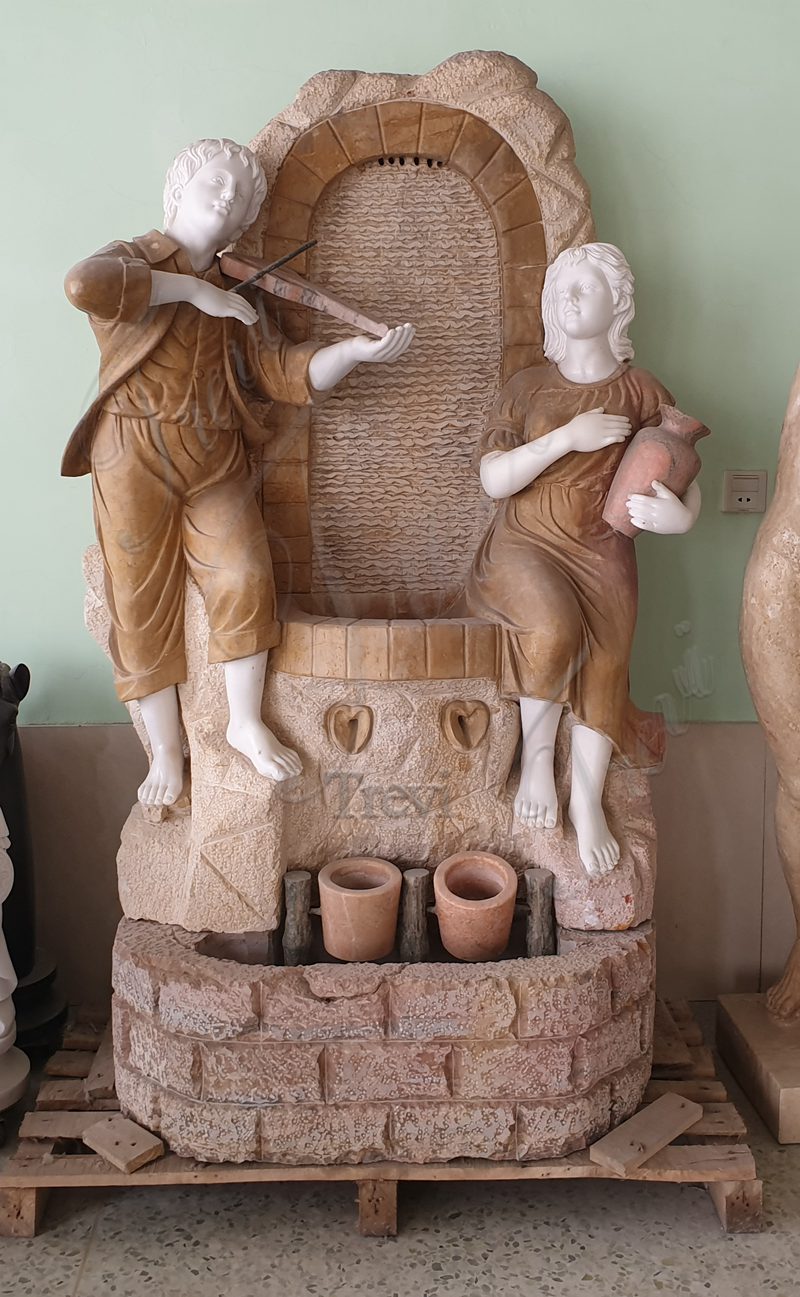 Trevi Art Sculpture: Reliable Fountain Sales Factory
Wall fountains are not just outdoor decorations; they are statements of art and tranquility. Whether you prefer the classic elegance of marble or the robust endurance of granite, these water features can enhance the visual appeal of your outdoor spaces and provide an auditory retreat. With a variety of designs available, you can find one that perfectly complements your style.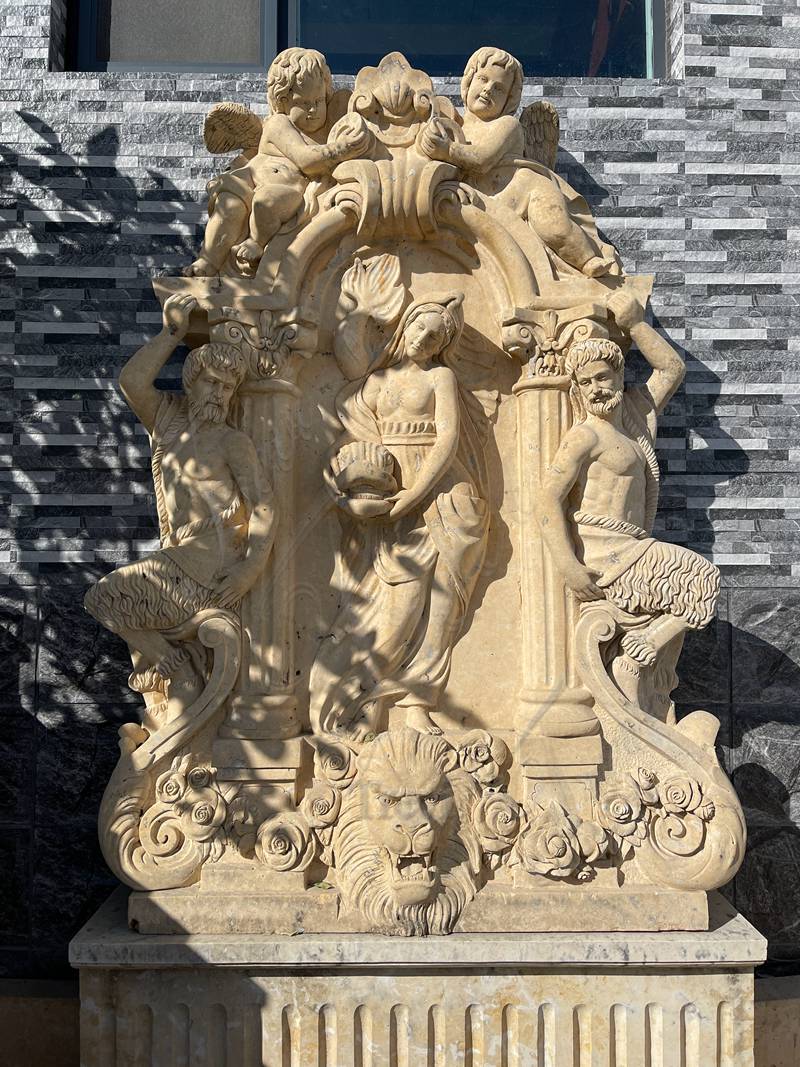 If you are interested in purchasing a quality stone wall fountain, We recommend checking out the Trevi factory. Trevi factory excels in the art of creating marble wall fountains, offering a range of distinct advantages. First and foremost, our expert craftsmen bring their wealth of experience to every project, ensuring impeccable quality and attention to detail. We use only the finest quality marble, guaranteeing both enduring beauty and resilience against the elements. Furthermore, we provide an array of customization options, allowing you to select the design, size, and style that perfectly suits your space. Our wall fountains are built to last, requiring minimal maintenance and making them suitable for indoor and outdoor use.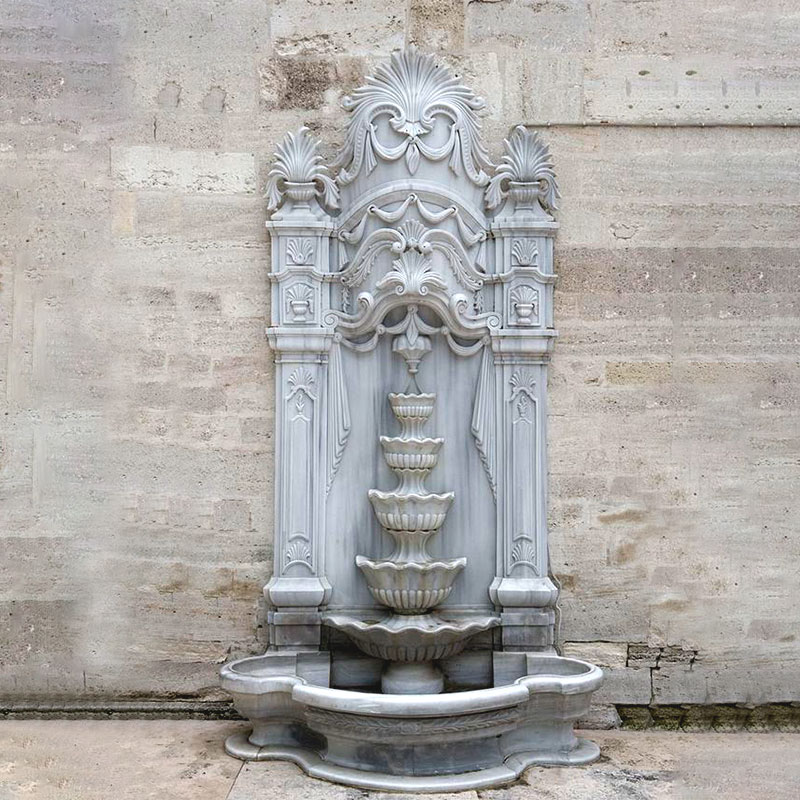 In addition to durability and ease of maintenance, we take pride in our unique and eye-catching designs, recognizing that a wall fountain is not merely a water feature but a work of art. We prioritize exceptional customer service throughout the entire process, from design selection to installation and beyond. When you choose our factory, you can be confident in receiving a customized, top-quality wall fountain that not only enhances your space's beauty and elegance but also stands the test of time.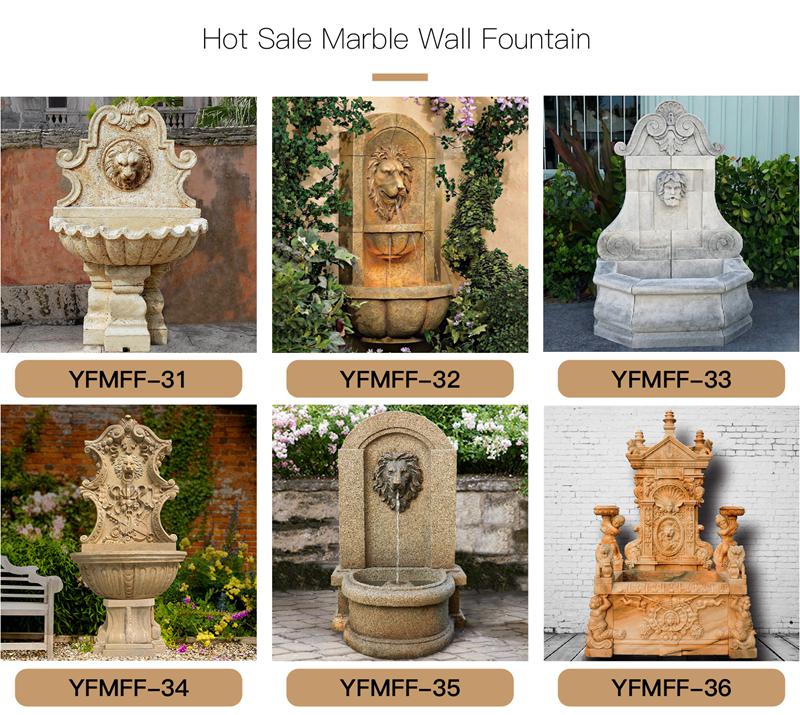 Frequently Asked Questions
What maintenance do marble wall fountains require?
Wall fountains require regular cleaning to prevent algae and mineral buildup, maintaining the water level above the pump, occasional pump maintenance, and, for outdoor fountains, winterization in colder climates.
Can I install a wall fountain myself?
Yes, you can install a wall fountain yourself if you have some DIY skills, but it's essential to follow the manufacturer's installation instructions carefully to ensure proper setup and safety.
What size should my wall fountain be?
The size of your wall fountain depends on your space and preferences, but typically, it should be proportionate to the wall or area where you intend to install it. Consider the available space and the visual impact you desire when determining the size.
Incorporating a marble wall fountain into your outdoor design not only elevates the visual appeal but also creates a tranquil and relaxing atmosphere. With a range of design options and materials to choose from, you can craft a space that truly reflects your style and preferences.