Product Details:
This is a marble sun goddess statue with a unique design. The original of this piece was placed in the Royal Gardens of Helenhausen. We could see that the sun goddess has a wonderful figure, holding a book of heaven and a sun-like thing in her hand. The sun goddess looked up at the sky as if she was facing the sun in the sky. This statue is completed with yellow marble and white marble, giving an exquisite visual sense. The highly skilled sculptors in the Trevi factory are fully capable of restoring it to perfection.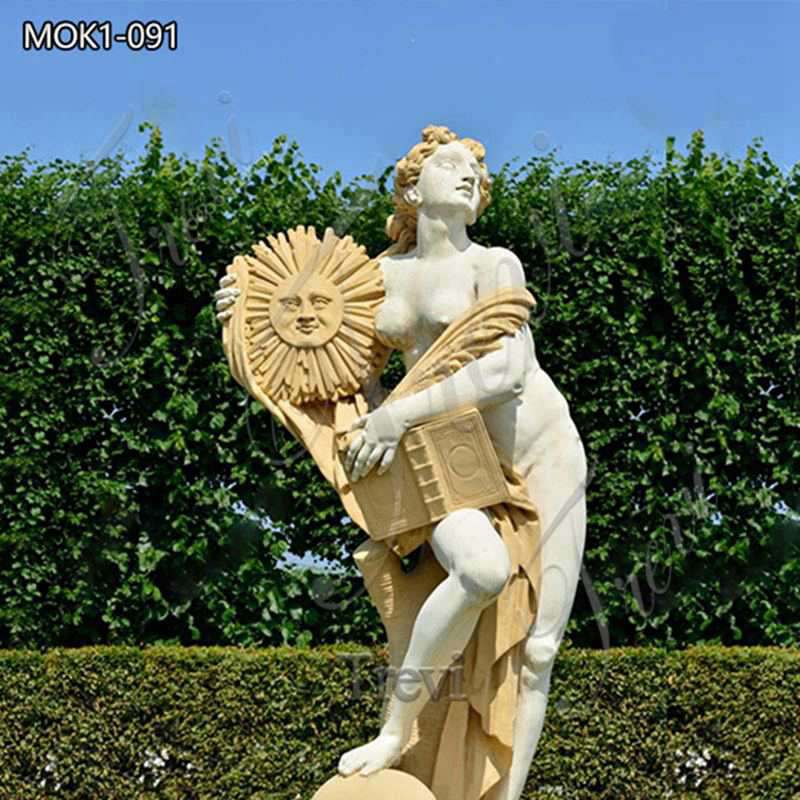 Professional Design Team:
Trevi factory has professional designers who could meet all your reasonable design requirements. For example, you want sun goddess statues in different designs. As long as you express your thoughts on the design style to our designers, they will present you with designs that exceed your expectations. Of course, designers would also give the most perfect match as to which color of the marble to use.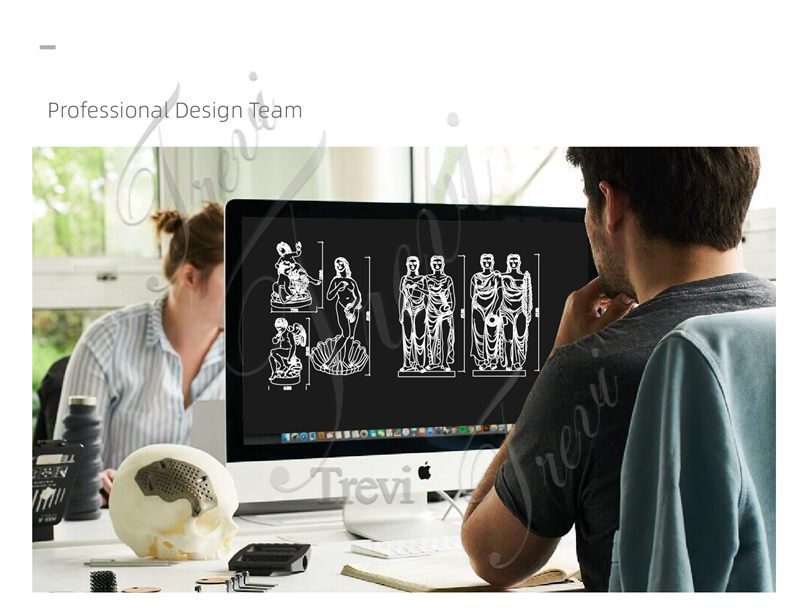 More Choices:
In addition to the sun goddess statue, Trevi also made many other marble goddess statues for garden, such as marble statues of goddesses Athena, marble statues of Hera, marble statues of Artemis, marble statues of Aphrodite, marble statues of Demeter Goddess Er statue, marble statues of Hestia, etc. These statues are hand-carved by Trevi artisans, and each is lifelike and beautiful. We believe that you would be shocked when you see the real thing.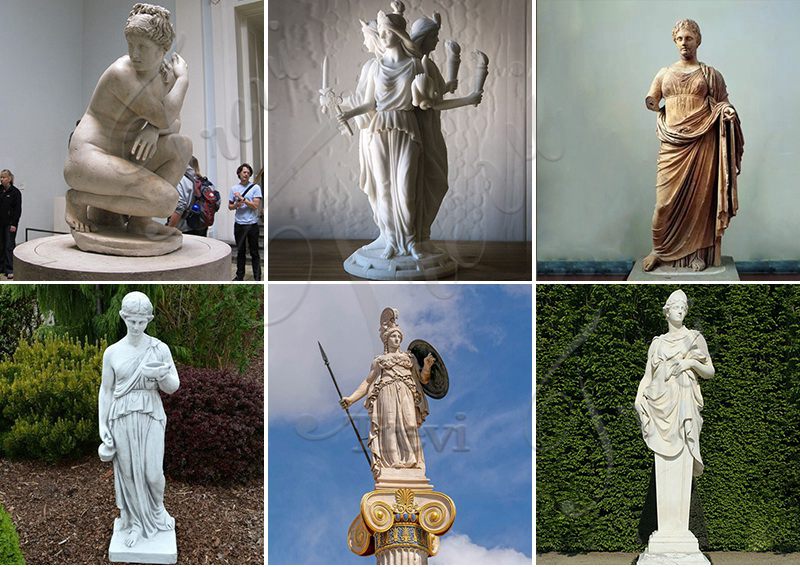 Full Shipping Insurance:
Trevi's marble statues are shipped by sea. This mode of transport is very safe. In order to maximize the protection of each customer's interests, Trevi would purchase full shipping insurance for each product. In this way, when your statue is lost during transportation due to uncontrollable factors such as earthquakes, tsunamis, war, etc., the insurance company would pay for you.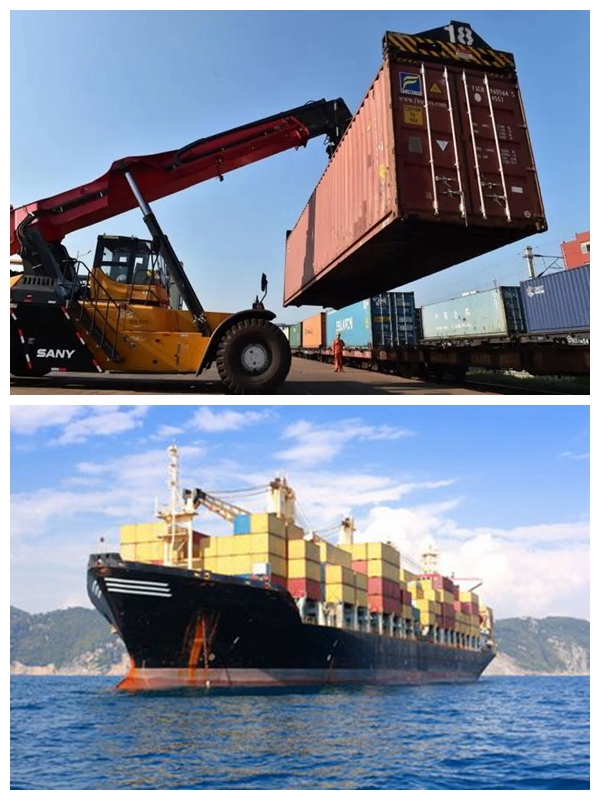 Trevi is also able to give you a factory price guarantee. If you are interested in our Greek goddess statues for sale, please feel free to contact us.