Why People Like Marble Water Fountain?
If you install a marble fountain in your home garden, whether it's small or large, it's simple or complicated. When you go home after work, or on weekends, you hear the wonderful sound of the fountain, and your mood would be relaxed a lot. This marble water garden fountain would take away all your exhaustion and troubles, let you immerse yourself in this wonderful voice and enjoy the beauty brought by the fountain.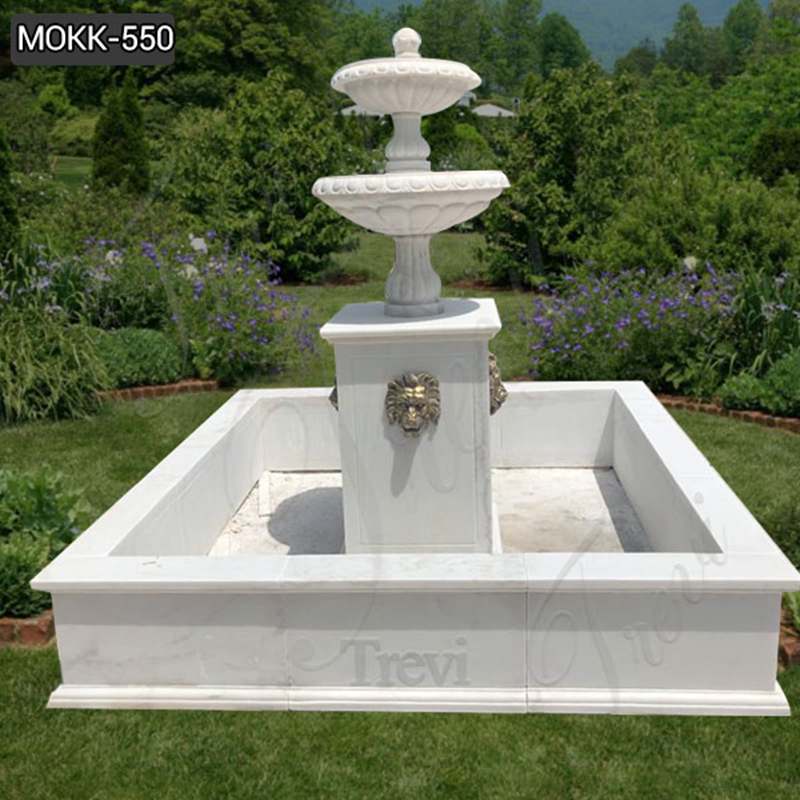 Two Tiered Marble Fountain Detail:
Our two tiered marble fountain is designed to be very simple and suitable for use in any home garden. This fountain consists of a square pool and two bowls. In the middle of the pool, there is a marble base to support the two bowls. For the size of this fountain, we could make it according to your requirements. Of course, the design style could also be modified on this basis.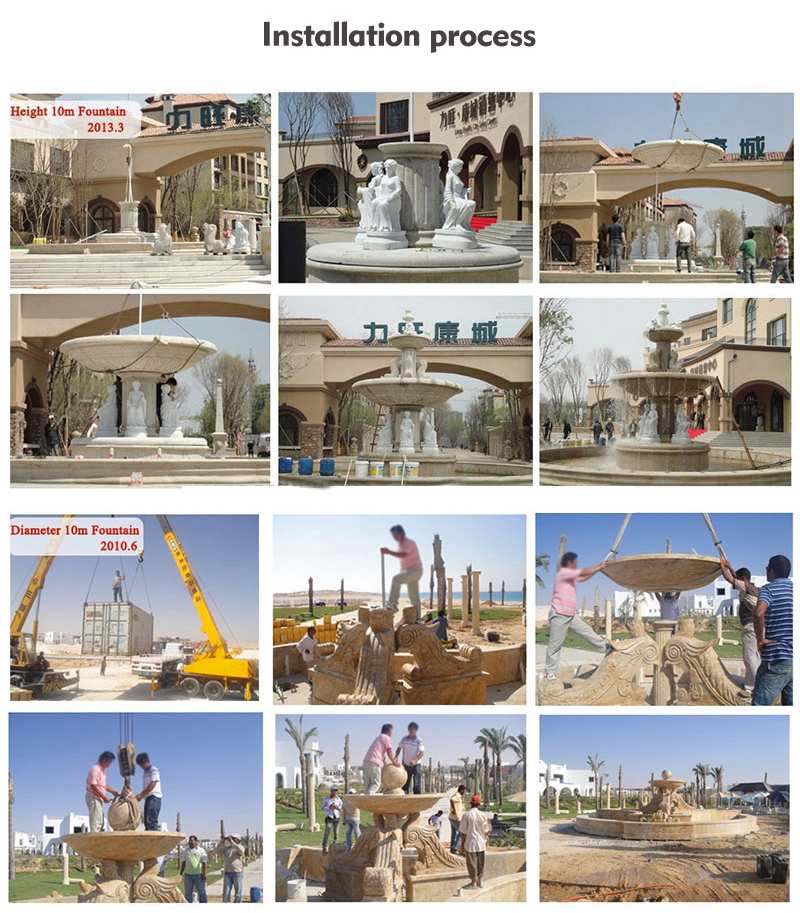 Trevi Art Sculpture could produce marble fountains of any sizes, any design types, and marerials. We offer competitive prices and create fountain styles that are both suitable for your budget and satisfying you. We have a professional design team, as long as you tell us your design ideas, we could provide you with design solutions.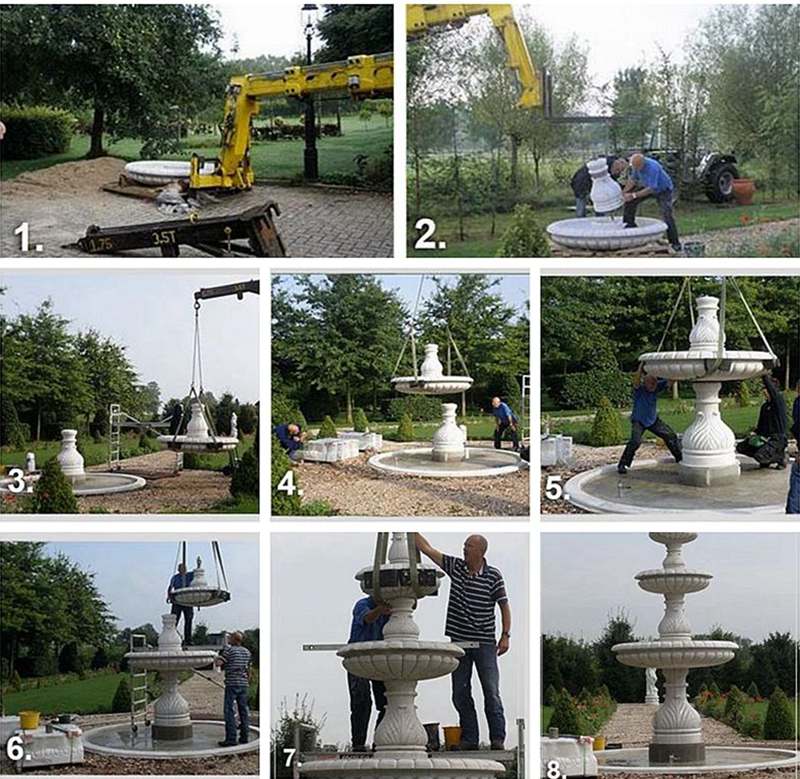 The installation of this tiered marble fountain is very simple, you could ask the professional installation team to complete the installation. Or, if you want to do it yourself, we could provide step-by-step instructions for installing a marble fountain to help you install easily. If you need it, we could provide an adjustable water pump for your marble fountain to control the water flow required.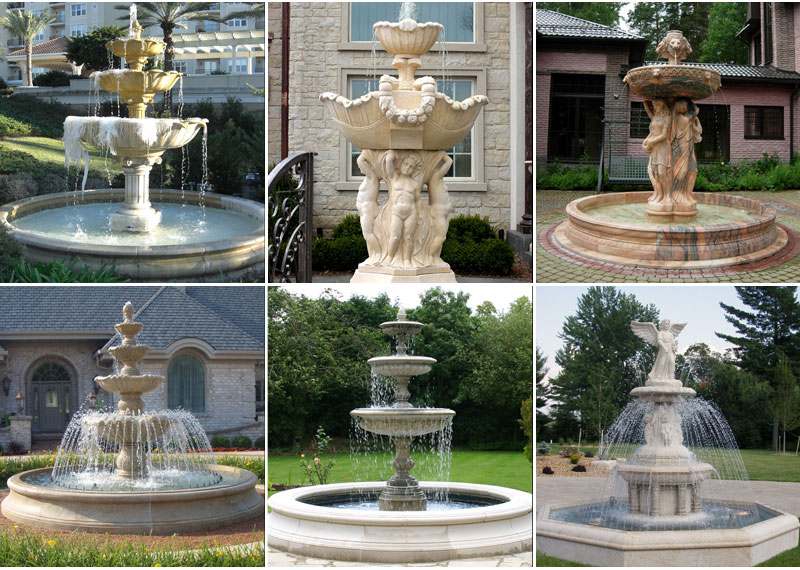 If you are finding a tiered marble fountain for your home garden, please contact us as soon as possible. As a marble manufacturing factory for more than 30 years, we have the ability to produce high quality marble fountains for you.