The marble sculpture of Cupid and Psyche depicts a captivating scene of boundless love and ethereal beauty. In this enchanting masterpiece, Cupid, the Roman god of love, embraces Psyche, his mortal lover, as they soar together toward the distant horizon.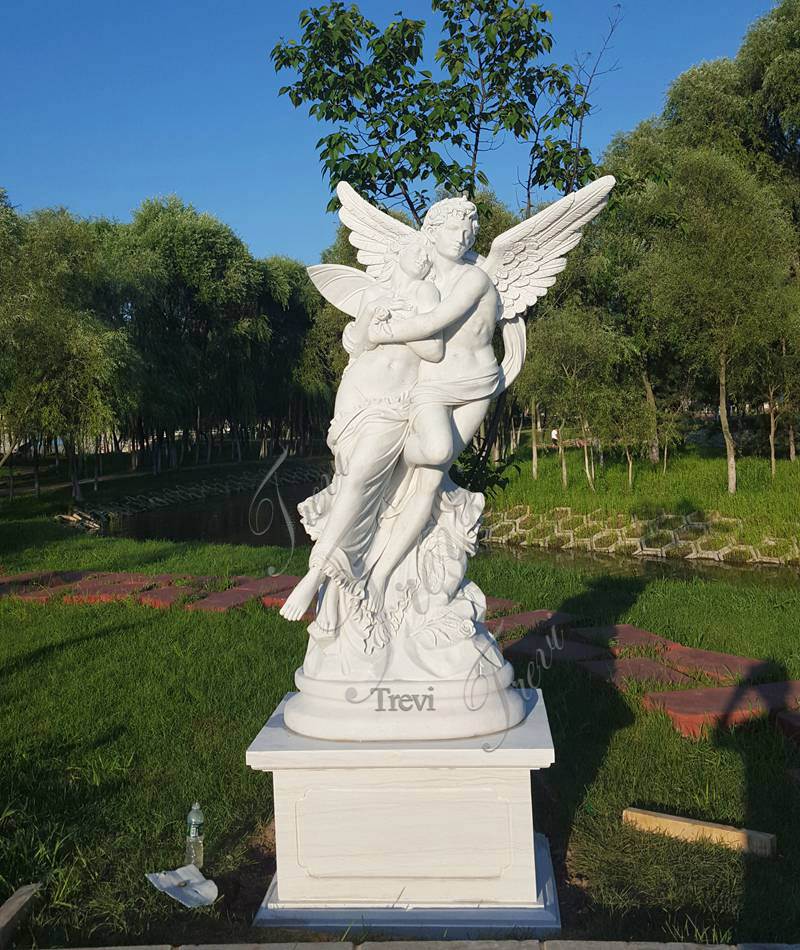 Suspended in mid-air, Cupid and Psyche are captured in a moment of pure bliss and harmony. Cupid's powerful wings extend outward, their feathered details meticulously carved, evoking a sense of motion and grace. His strong arms envelop Psyche, supporting her delicately as they glide through the air.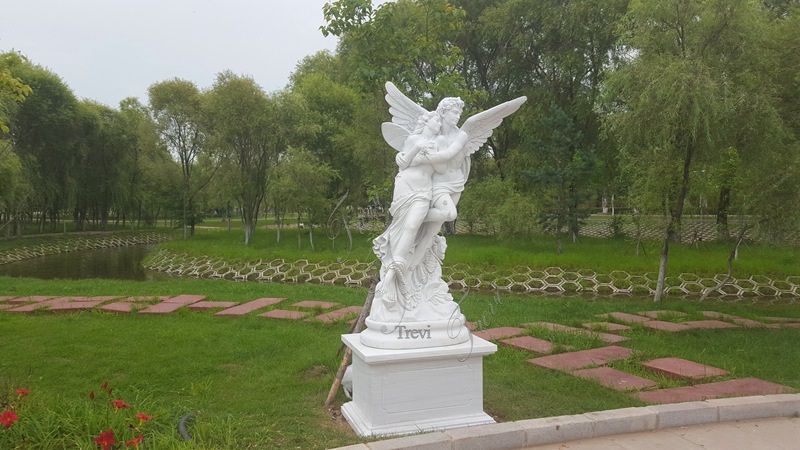 Psyche, depicted with flowing drapery, mirrors Cupid's embrace with a tender and adoring gaze. Her face radiates with awe and surrender, reflecting the profound love and trust shared between the two figures. The intricate details of their faces, sculpted with precision, reveal a serene and timeless beauty.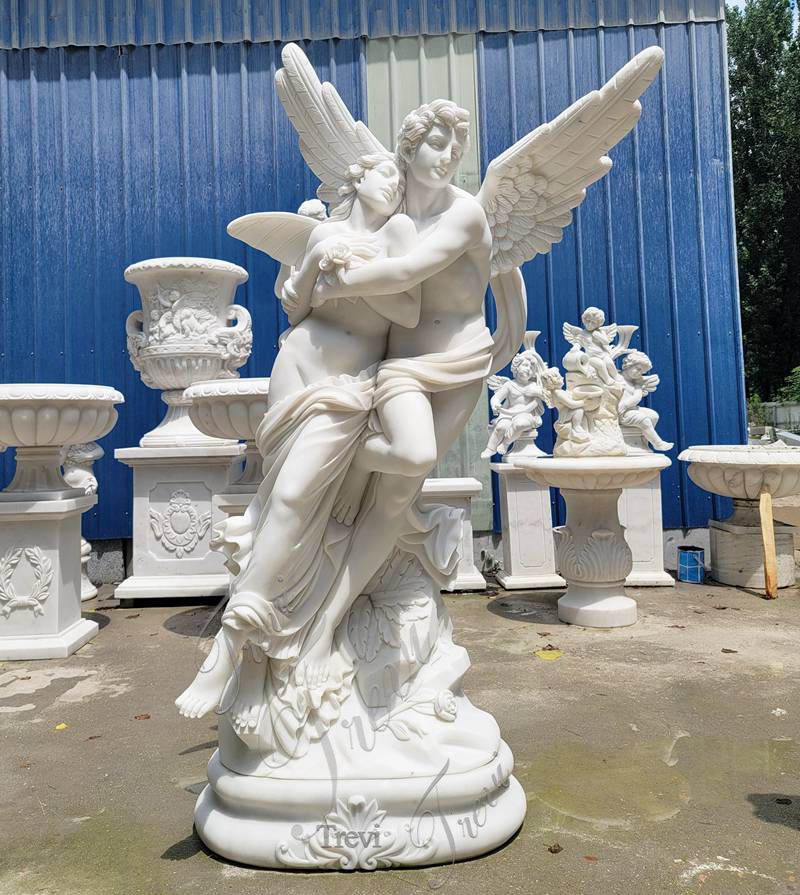 As they ascend toward the distant sky, the marble sculpture of Cupid and Psyche captures the essence of their celestial love. The composition conveys a sense of weightlessness, with the figures seemingly defying gravity. The smooth, polished surface of the marble reflects light, imbuing the sculpture with a subtle luminosity. The sculpture's base, intricately carved to depict clouds or celestial motifs, enhances the overall sense of movement and transcendence. The natural color variations of the marble, ranging from pristine white to soft shades of cream and grey, lend a touch of realism and depth to the scene.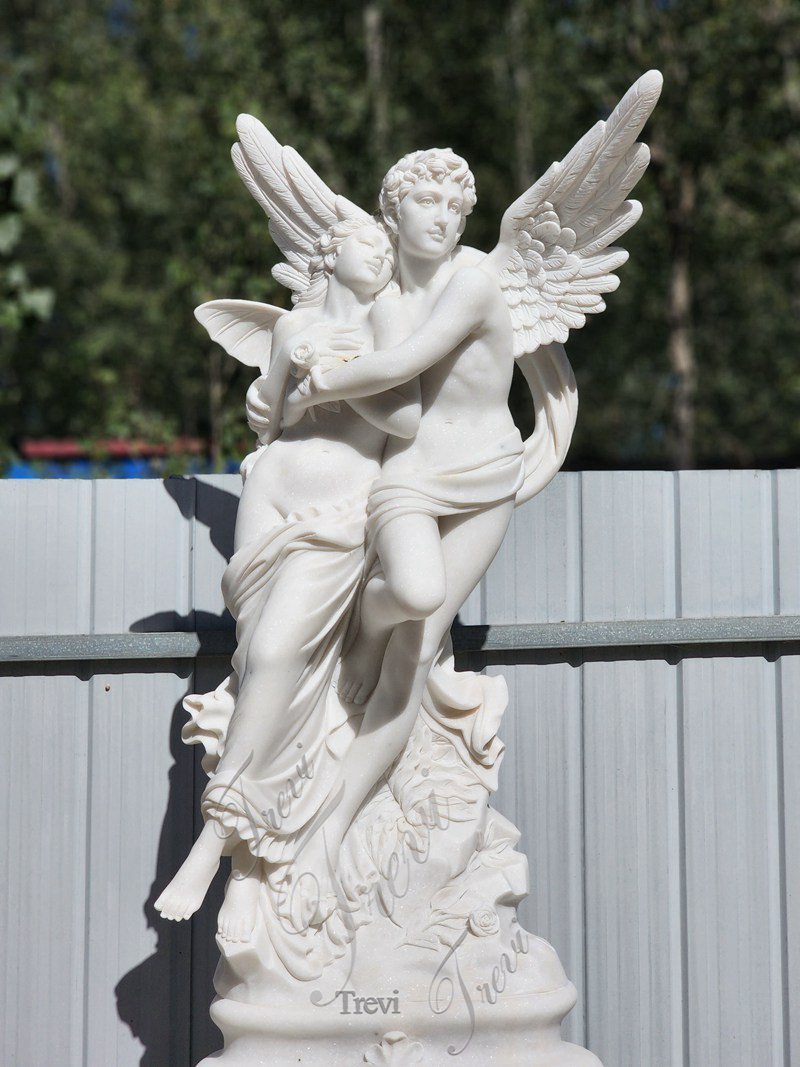 The Cupid and Psyche marble sculpture encapsulates the timeless allure of an eternal love story, freezing a moment of their divine union in stone. It serves as a reminder of the power of love and the heights to which it can elevate the human spirit. Adorn your space with the profound beauty and emotional resonance of the Cupid and Psyche marble sculpture, and let the entwined figures inspire your own journey of love and transcendence.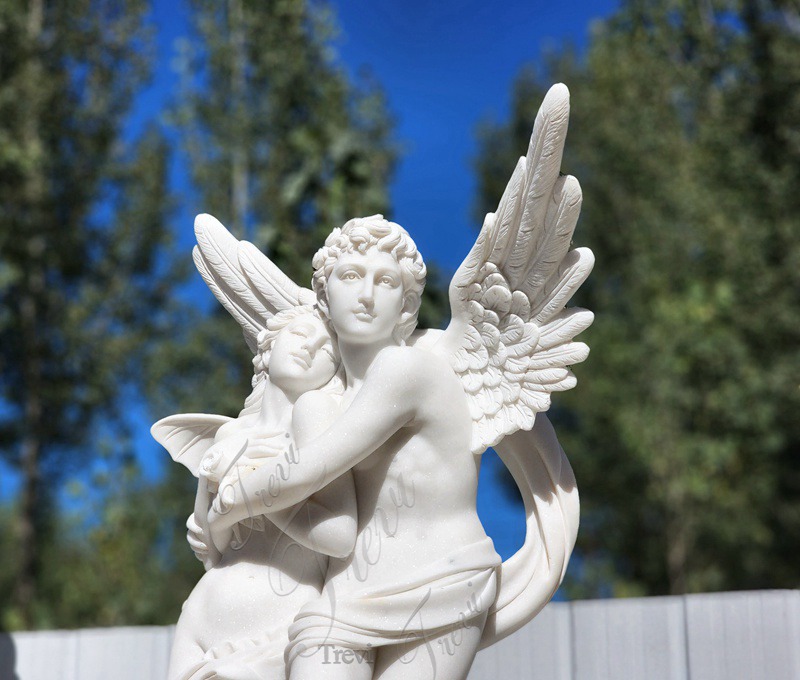 Cupid and Psyche Statue Introduction:
Life-size marble statues are always a popular decor for homes or squares. The story of Cupid and Psyche was a popular one during the neoclassical period. The sculptor Canova made many sculptural versions of their story. Two of them are in the Louvre.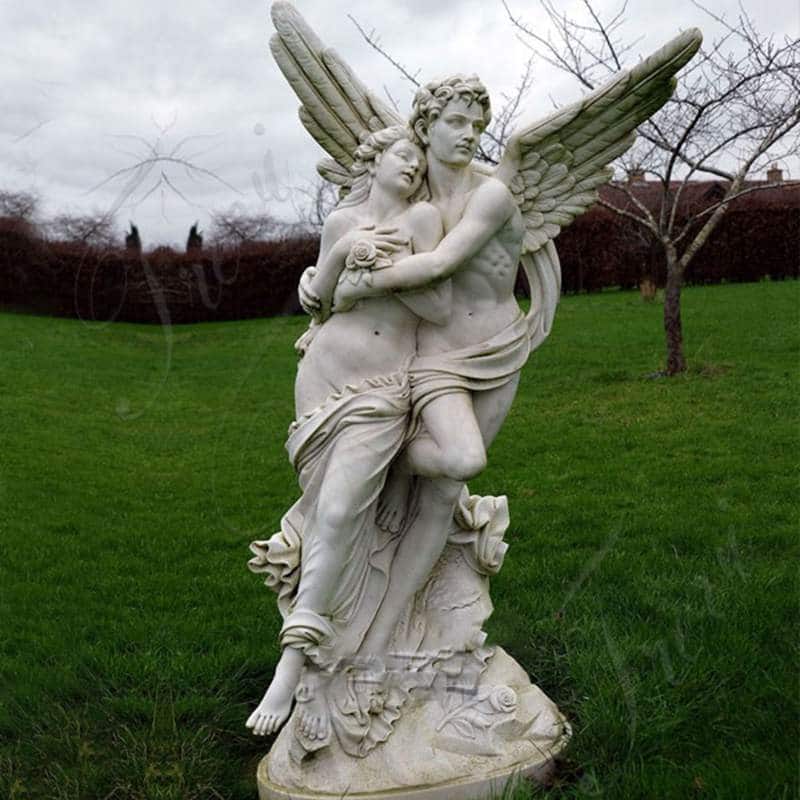 Art is Life is Love:
This group of standing marble statues of Cupid and Psyche expresses the innocence of young love. Cupid's arms are on Psyche's shoulders, Psyche raises her left hand and places a butterfly on Cupid's palm. Intimate lovers always express their deepest love with a simple gesture.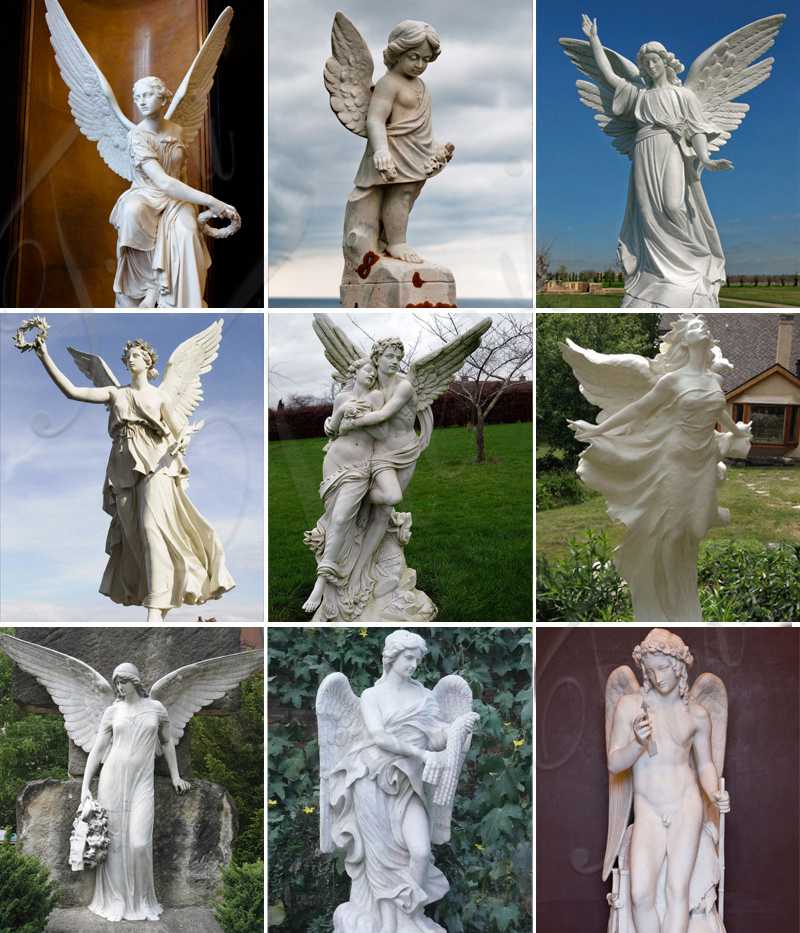 About Trevi Art Statue:
This beautiful Cupid and Psyche marble statue will add a true masterpiece to your collection. This replica was created by our master sculptor. Our marble sculptors have learned the art of sculpting at an early age and have extensive experience sculpting marble figures for many years. So our artisans can replicate any masterpiece.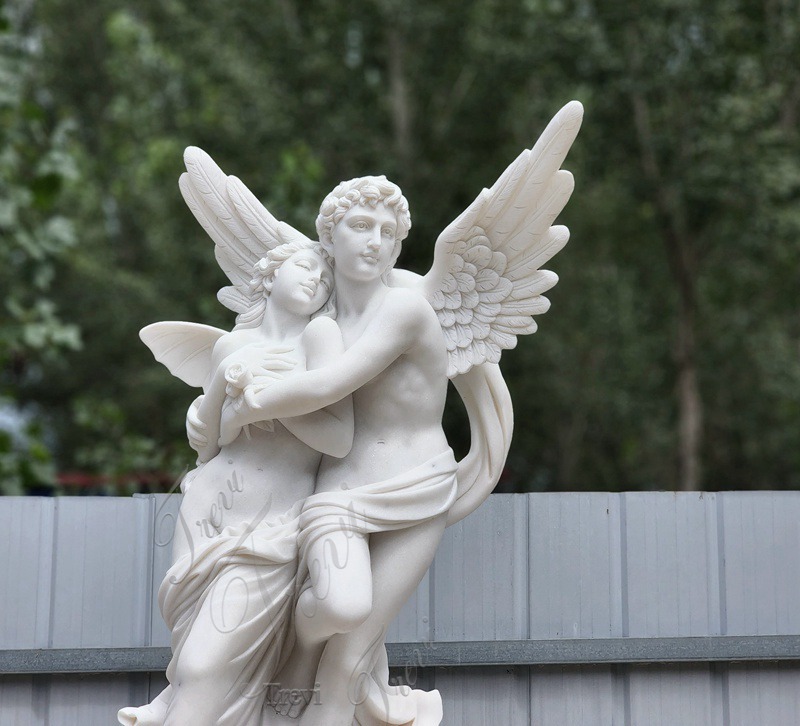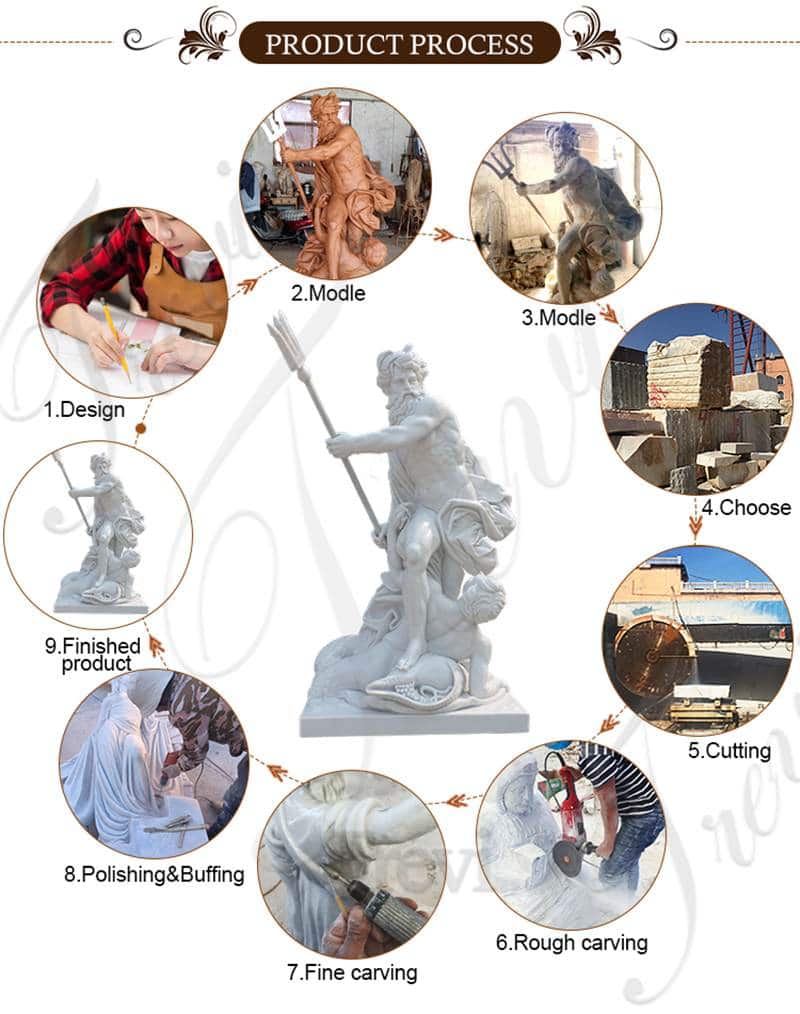 FAQ about Buying Statue:
1、Can I see the production process?
Yes. We will provide you with production photos at any time. We will not package the product until we have your approval of the final product. In the meantime, we warmly welcome you to visit our factory.
2、What is the packaging?
The inner packaging is usually plastic film and foam, while the outer packaging is wooden. We can also have several other packaging options available to customers.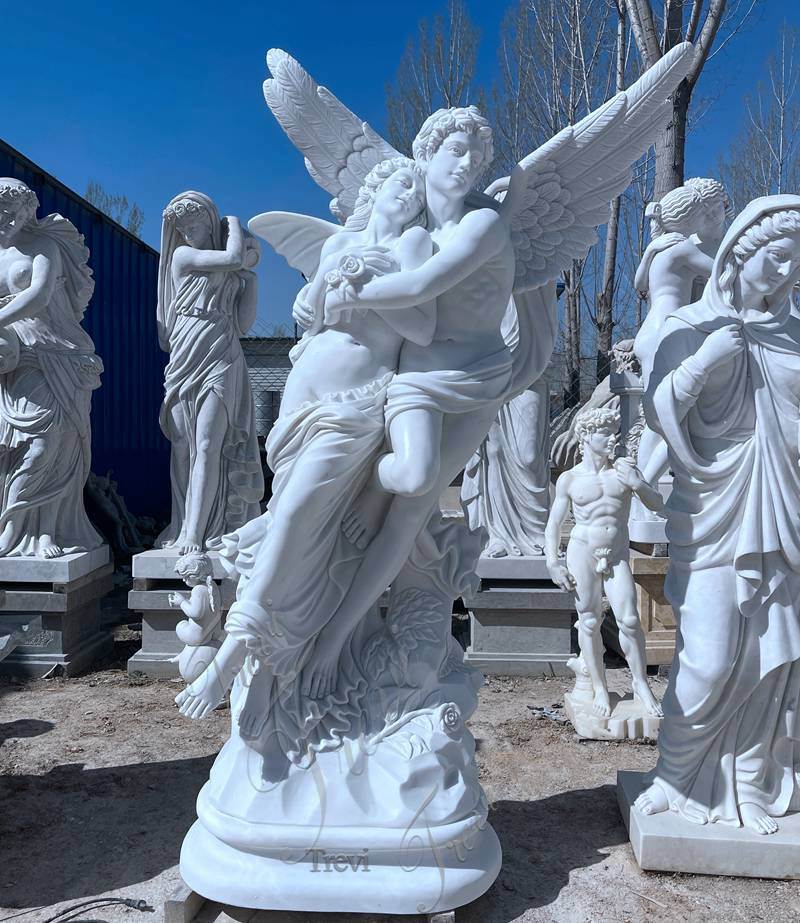 Choose Trevi Art Sculpture:
At Trevi Art Sculpture, we understand the significance of trust when it comes to purchasing exquisite works of art like the Cupid and Psyche marble sculpture. We invite you to place your trust in us as your preferred supplier, and we guarantee an exceptional experience from inquiry to purchase. With a legacy steeped in craftsmanship and a commitment to customer satisfaction, we take pride in our ability to create awe-inspiring sculptures that captivate hearts and minds. Our team of skilled artisans pours their passion and expertise into every piece, ensuring the highest quality and attention to detail.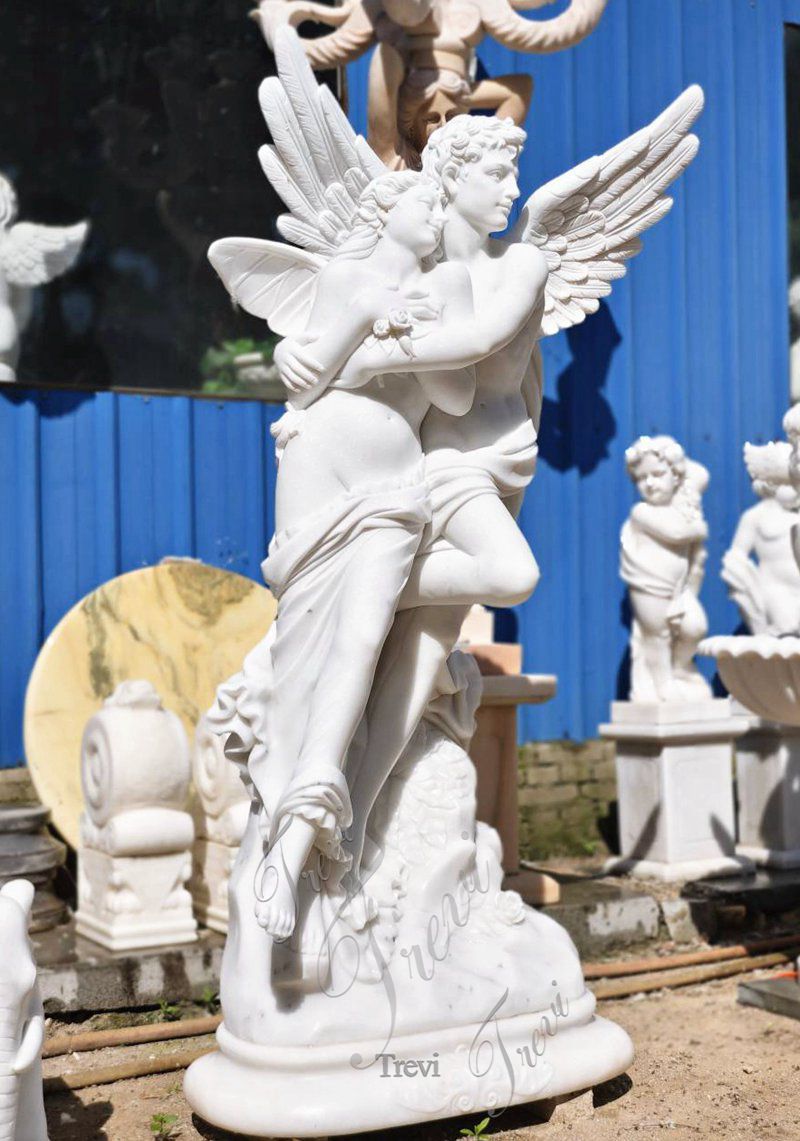 When you choose Trevi Art Sculpture, you choose a partner dedicated to exceeding your expectations. We go the extra mile to provide personalized customer service, addressing your inquiries promptly and guiding you through the purchasing process with utmost professionalism and care. Rest assured, the Cupid and Psyche marble sculpture you acquire will be a testament to our unwavering commitment to excellence. Each sculpture is crafted with precision and love, embodying the timeless beauty and artistic finesse that has become synonymous with Trevi Art Sculpture.
We invite you to submit an inquiry and trust in our expertise to fulfill your desire to own this remarkable piece of art. Let the enchanting story of Cupid and Psyche come to life in your space, captivating all who behold it and evoking a sense of romance and beauty. Choose Trevi Art Sculpture as your trusted partner in acquiring the Cupid and Psyche marble sculpture, and let us bring the essence of love and art into your life. Contact us today to begin your journey toward owning this extraordinary masterpiece.