This is our custom made life size Indian famous figure marble statue of Kripalu Maharaj from a photo designs. Jagadguru Shri Kripalu Ji Maharaj is a Hindu spiritual leader he is the founder of Jagadguru Kripalu Parishat (JKP), a Hindu global nonprofit organization, on January 14, 1957 in Makar Sankranti Day by Kashi Vidvat Parishat awarded Jagadguru (World Teacher) title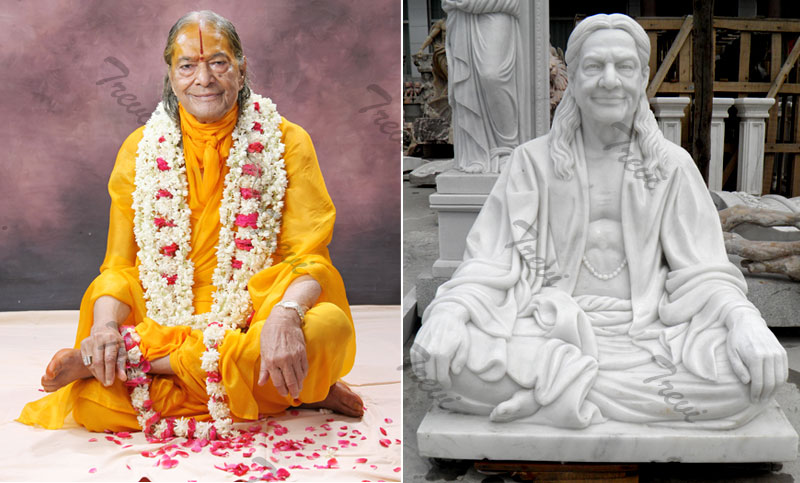 Do you ever want to make your photo be a real statue? Do you want to treasure your precious moment by custom made life size marble statues designs?  Custom made marble sculpture designs could pass and shape history. Your conception will exist for future generations to ponder, considering both the person who thought to create it and the moment that was memorialized.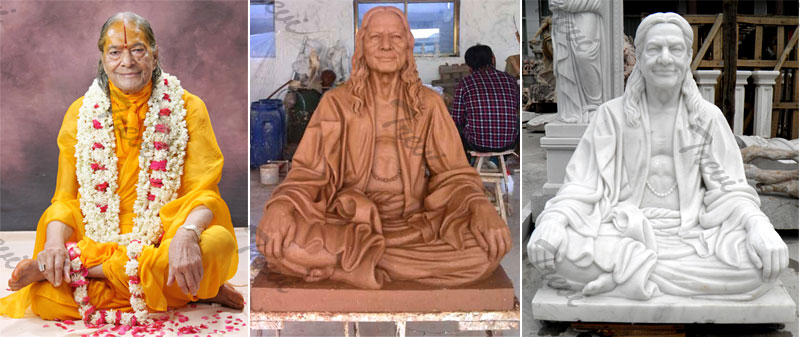 We make custom life size statues in marble. Tell us what kinds of custom artwork you want, we will tell to our sculptors and artists give you a quote. Unlike other online companies, we don't have a middleman. You will work directly with the sculptor or designer. We have a passionate quote for the finest custom sculptures.We are humbled and grateful to all those that have allowed us to create marble memories that last a lifetime.
Trevi Art Collection custom marble life size stone statues are designed to honor treasured loved ones, veterans, local heroes, pets, mascots and celebrities who have made a lasting impression on others.