Background of Ares God of War:
Ares was the god of war in ancient Greek mythology, one of the twelve main gods of Olympus, and was considered the embodiment of invincibility in battle. He is a symbol of strength and power, a thirst for killing, blood, the personification of human soldiering. In ancient Greek art, he is depicted as a handsome young man wearing a helmet and carrying a spear.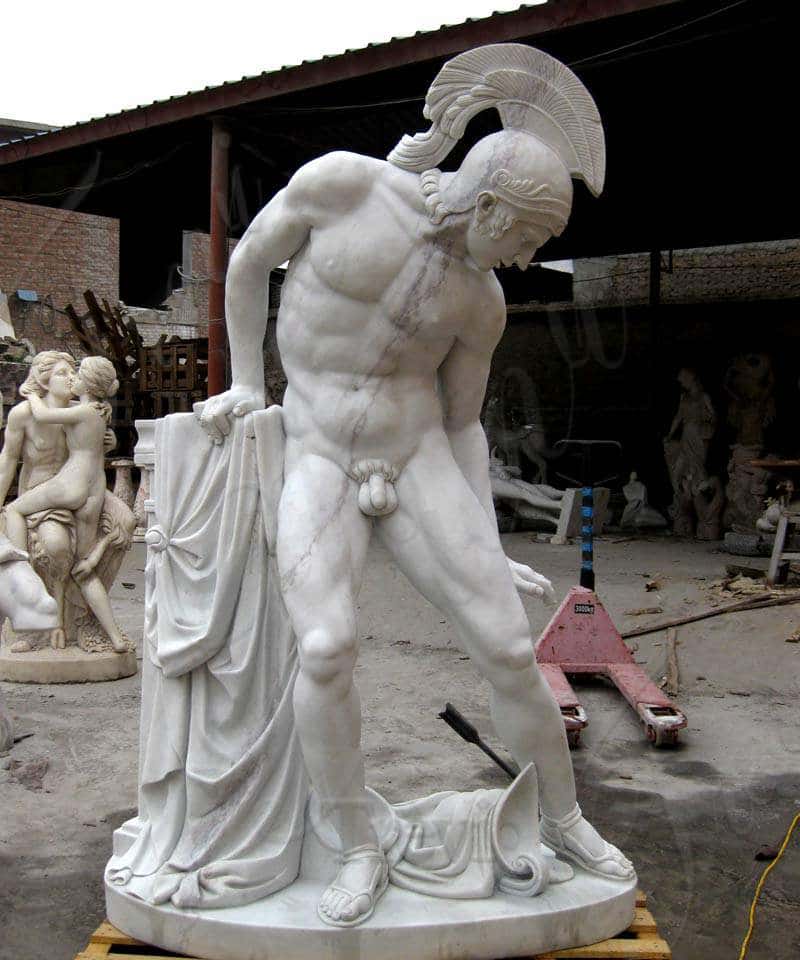 The Advantage of Our Factory:
As a marble factory with over 35 years of experience in carving, we can provide you with a range of marble statues. We are customer-focused. Possess ethical business practices and the ability to fulfill large orders. We have earned a commendable place in this field. As a quality oriented organization and a reputed company in the field, the quality of the statues we offer will never be compromised.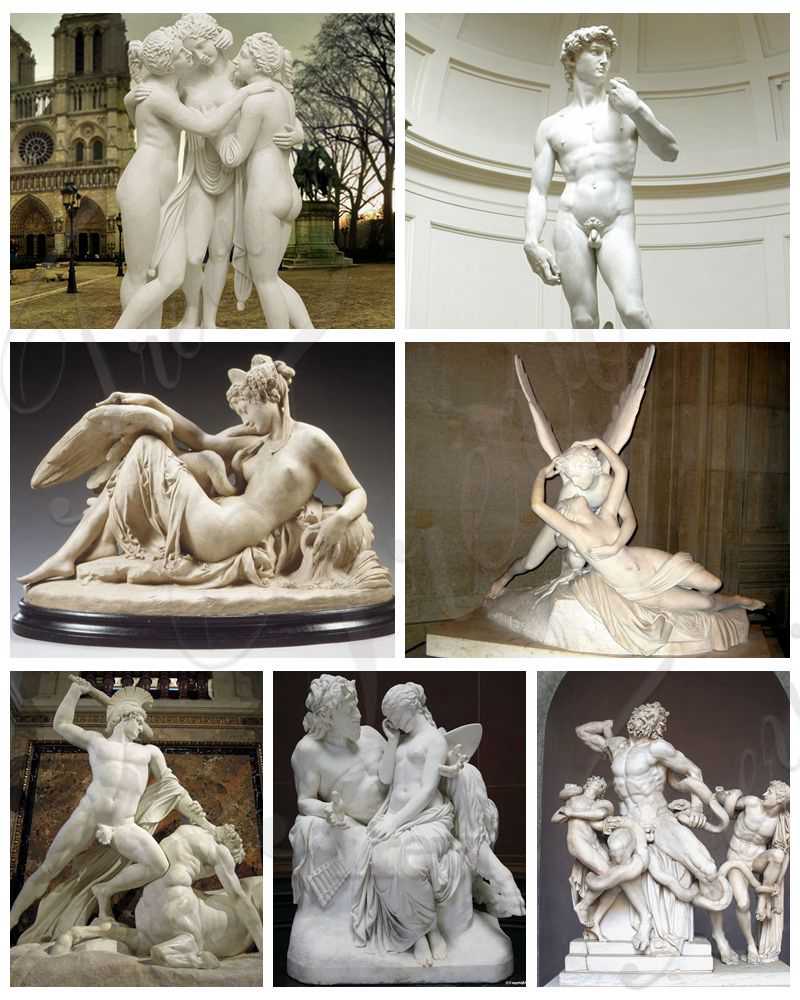 Our experienced marble craftsmen began to learn marble carving at a young age, they are very familiar with the various techniques of marble carving. As a result, this marble garden statue can be completely reproduced. We guarantee that all the carved details are hand-carved by our professional marble masters to ensure the perfect production of all the details.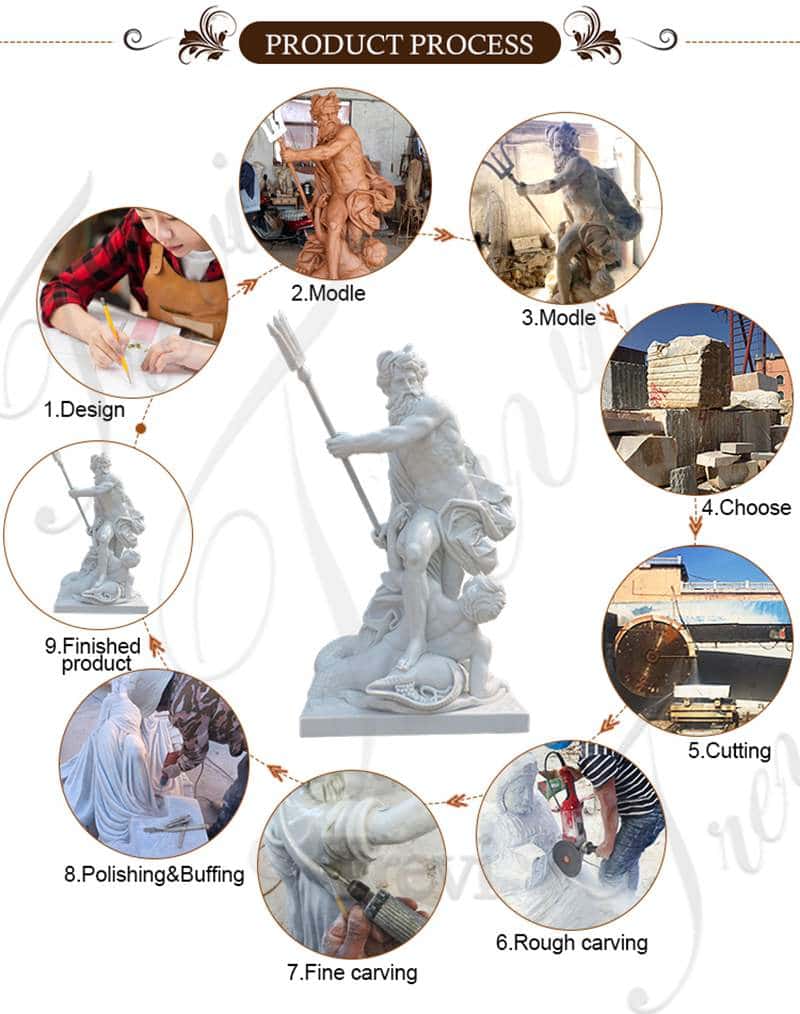 Trevi Art Sculpture is a company based on statue. With art as our roots, we use the traditions of Chinese culture to approach the god of war Ares statues of Western writing. Showcasing the charm of European art and its unique style. We are innovative and pursue excellence. A strong customer-focused approach. We are always at the forefront of the booming statue industry.