Marble Statue of Athena Statue Details
The Marble Statue of Athena from Perge, our famous classic marble figure statue has the identical museum reproduction quality. Roman Imperial In Greek mythology, Athena (also called Athene) is a heroic savvy companion and the goddess of heroic endeavor. She is the virgin patron of Athens and built the Parthenon to worship her. This intricately carved sculpture captures the essence of the deity with unparalleled grace and detail: the poised stance, the steadfast gaze, and the ornate armor and shield – every element is a testament to the grandeur of the Goddess of wisdom.
The Origin of the Goddess Athena
The goddess of wisdom, war, and crafts, and Zeus's favorite daughter, Athena may be the smartest, bravest, and resourceful of the Olympic gods. Zeus was told that his son would take the throne from him, just as he took power from his father, Cronus. Therefore, when Metis was pregnant, he swallowed her, and Athena was born on Zeus's head, wearing armor and growing up fully. As a popular theme of ancient art, Hephaistos is often described as the role of a midwife, splitting the head of Zeus with an axe.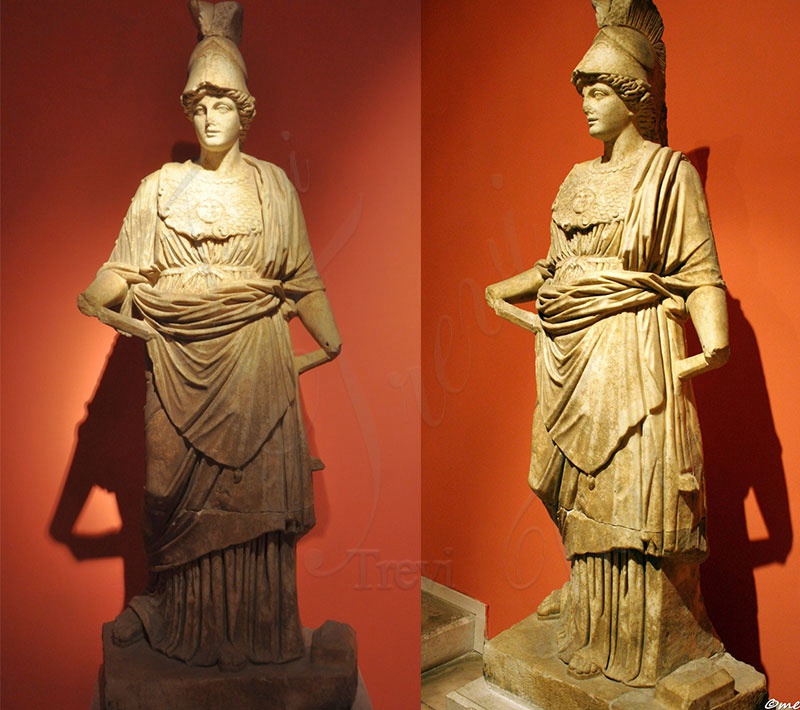 The Process of Accurately Replicate
This Marble Statue of Athena from Perge is the same as the original ancient masterpiece and is now housed in the famous museum. The statue consists of a clay model made of originals to ensure the highest precision of the same copy. The replica here is made of natural cast marble materials and is very heavy and strong, with a truly ancient feel. The ancient patina finish gives it extra historical value, of course, you could choose not to be painted, if you prefer, you can keep it white.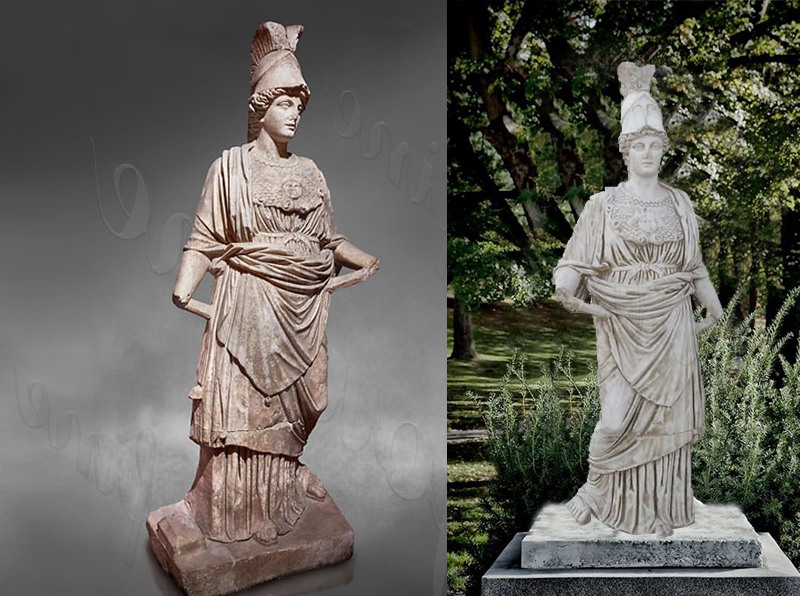 Chiseled from the Finest Marble
Our Marble Statue of Athena from Perge is produced using a unique and proprietary casting process. Made from high-quality white marble, more than 90% of the finished sculptures are natural marble, giving it the look and feel of natural marble and the quality of a museum. Please note that they are hand-finished by our experienced sculptors, and every detail of the figure is carefully carved. Therefore, this piece of statue is completely worthy of being an invaluable piece of art.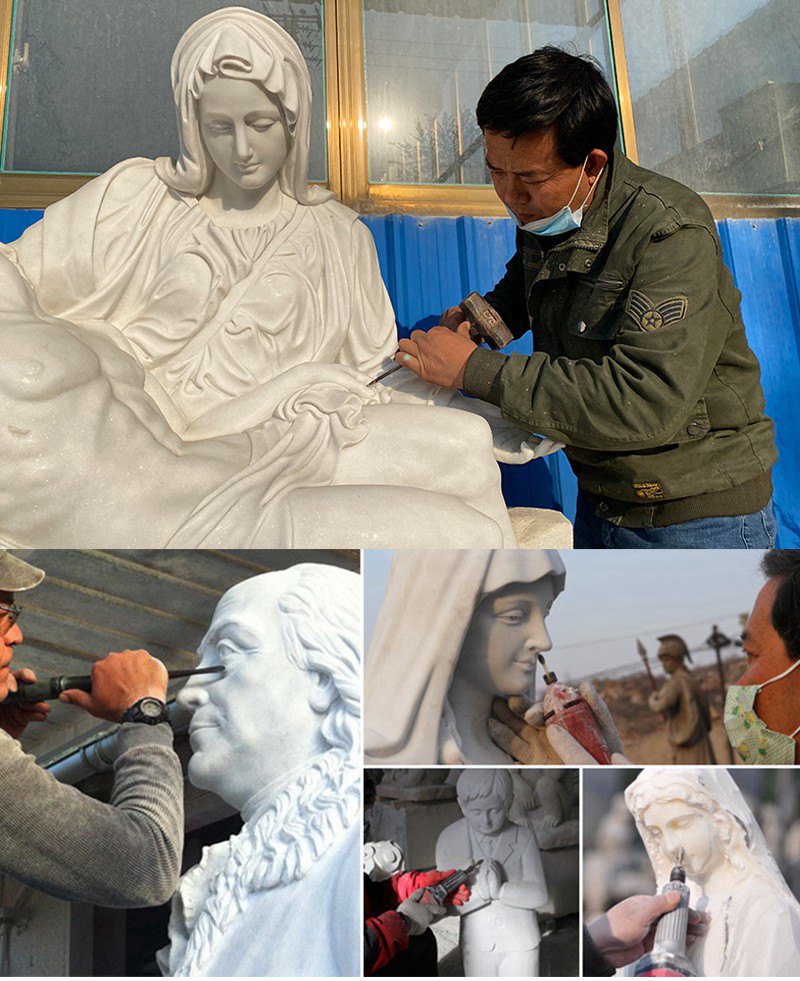 Dive into a World of Famous Sculpture
Beyond Athena, our collection spans a wide range of iconic figures, each a tale of history, mythology, and unparalleled artistry. Plus, for those looking for a personalized touch, our bespoke sculpting service ensures that your vision, be it divine or mortal, is immortalized in marble with unmatched finesse.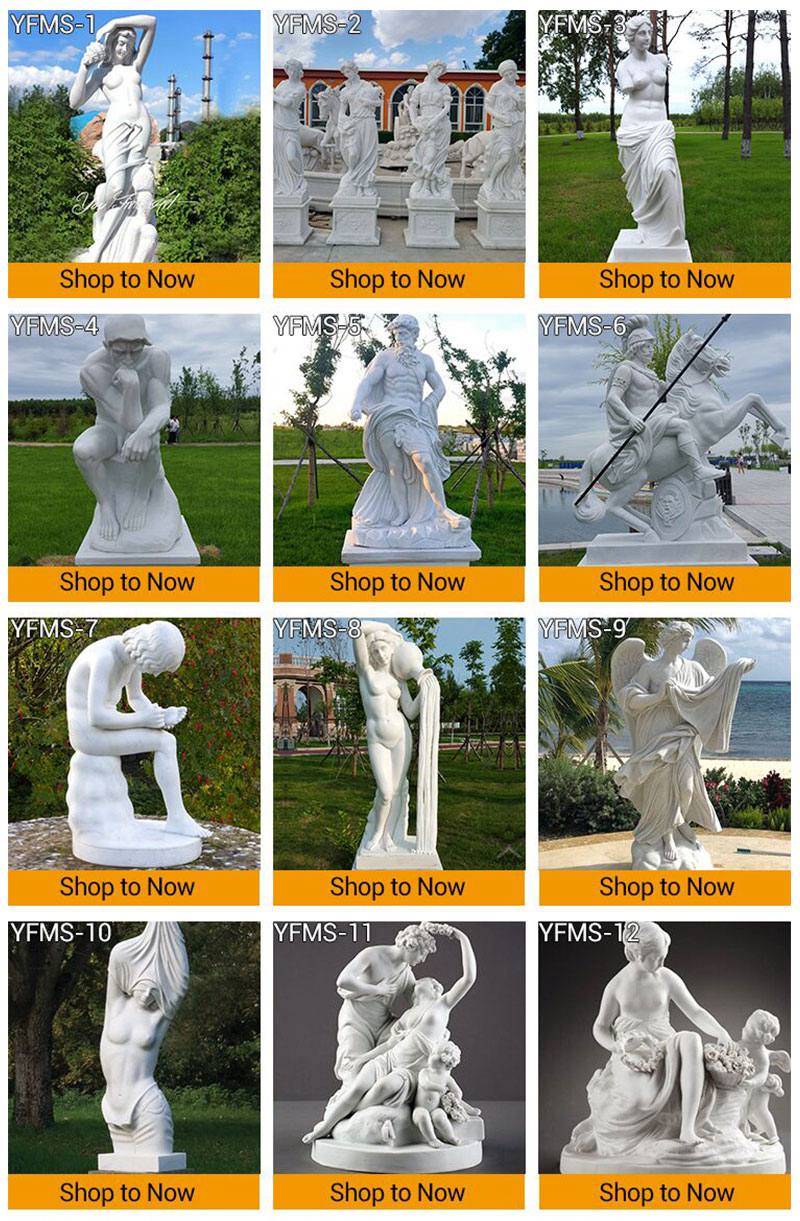 Please contact TREVI Art Sculpture to consult more detailed information. We would provide you with the best quality products and service.