Garden marble gazebo detail:
This figure sculpture marble gazebo will be the highlight of your outdoor yard. Our marble gazebo is made up of six sculpted marble figures as columns It is topped with a wrought iron cap. Our pavilion was designed by professional designers. The simple yet elegant design will add a magnificent decorative element to the pavilion.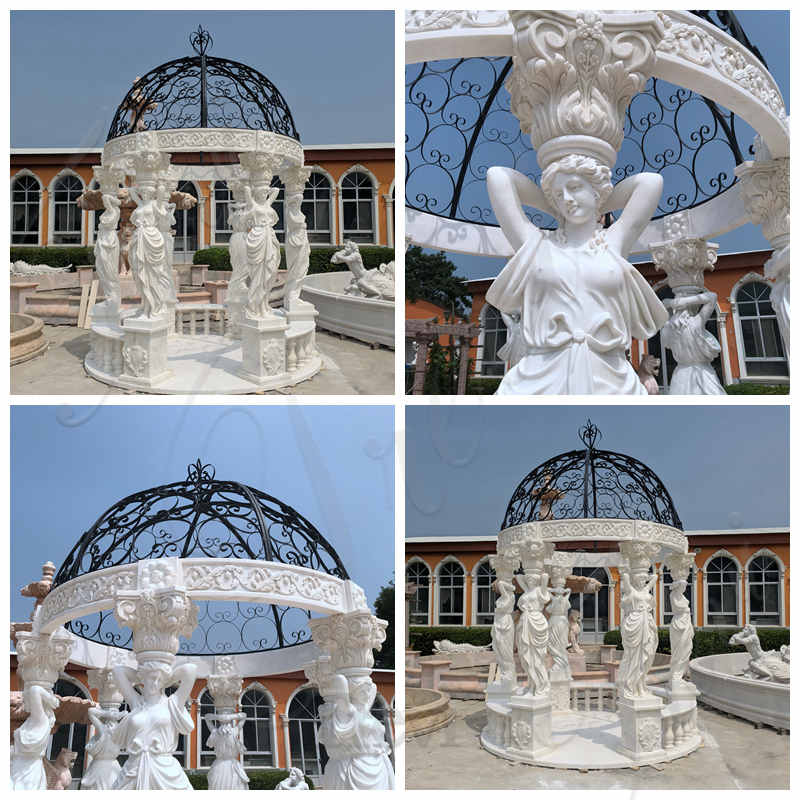 High-quality natural stone:
Trevi will use A-grade white marble material to create this elegant outdoor marble large pavilion design. We have been very selective in the choice of raw materials and all gazebos must be made from pure natural marble. We also ensure that the raw materials are carefully selected and inspected before the gazebo is made to ensure its quality is an issue. And it is the premium materials that create the finest products.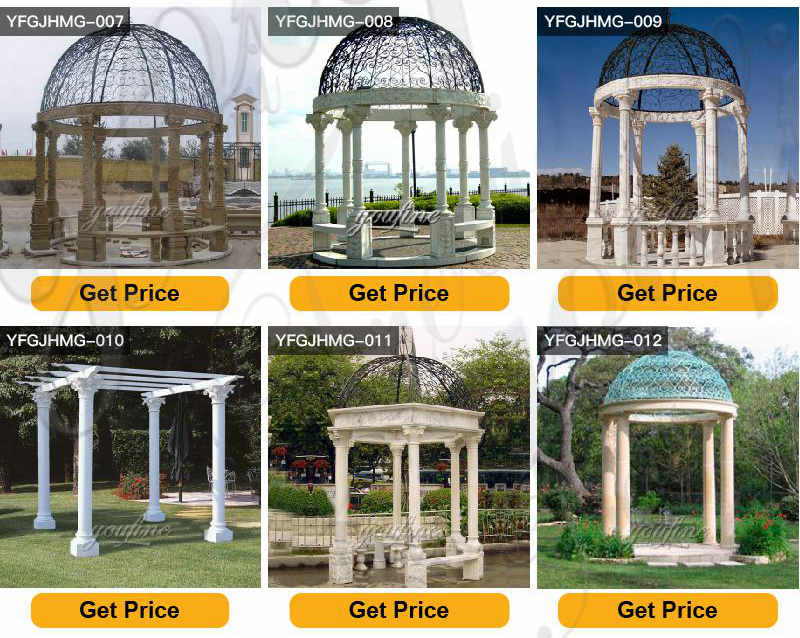 Application sites:
The garden figure marble gazebos we sell can be placed in any outdoor public place. For example, community gardens, recreational areas, parks, gardens, hotels and other public places. Of course, it can also be used as a highlight of your own garden, estate, or villa. The high-quality gazebo and the perfect design will permanently decorate your garden.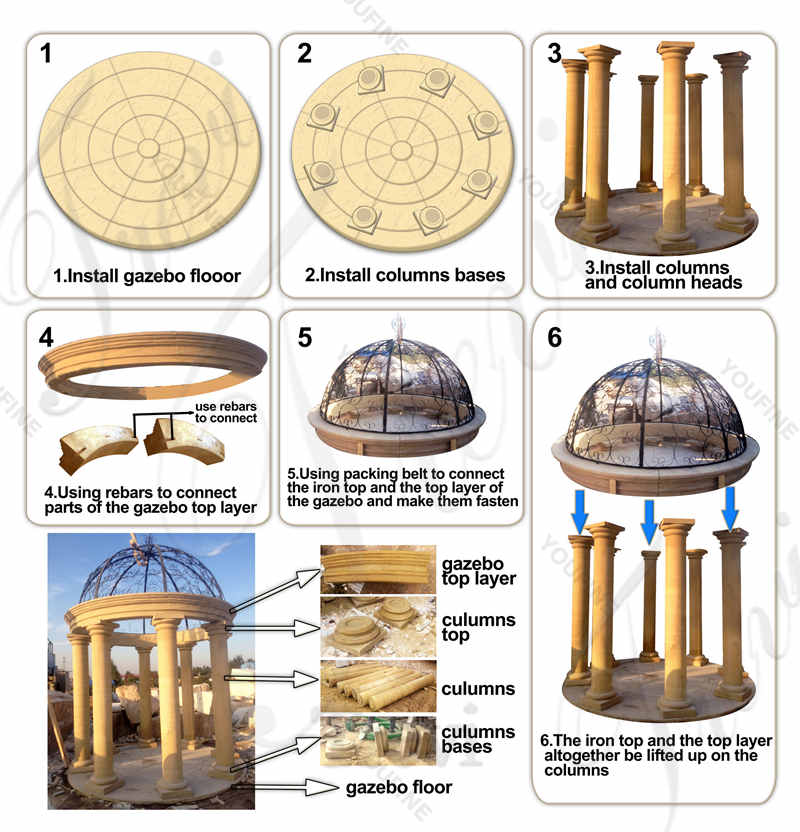 Installation instructions and drawings:
In order to facilitate the smooth installation of the gazebo, Trevi offers its customers a very considerate service. Not only are detailed installation instructions and drawings provided to the customer. Each part of the gazebo is also marked and numbered, and the customer is provided with the corresponding numbering sheet. Even if some problems arise during the installation process, Trevi is always ready to provide you with a solution. Therefore, you do not have to worry about the installation at all.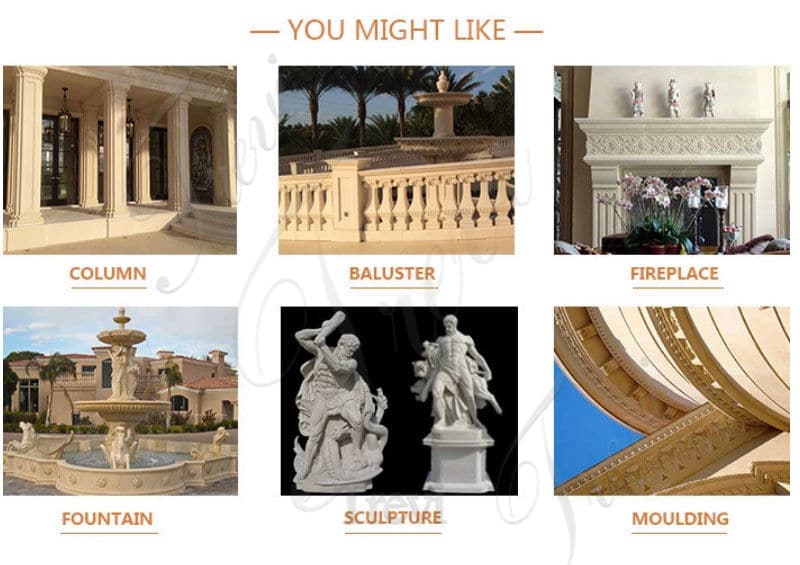 Our quality outdoor marble large gazebos are sure to please you with their outstanding quality and detail. If you order our gazebos online, Trevi can offer you a discount of up to 20%. Of course, Trevi is a professional marble carving factory and we can accept your custom sizes.