Hand Carved White Marble Fireplace Mantel Detail:
The unique white marble fireplace mantel is a strict and elegant product, made in a minimalist style, while the appearance of neoclassical notes is clearly visible. The elegant door frame made of pure white marble is extremely simple in shape, with a groove in the window area of the fireplace and decorated with marble. There are two pillars on the front of the fireplace as decoration, it creates amazing harmony and beauty.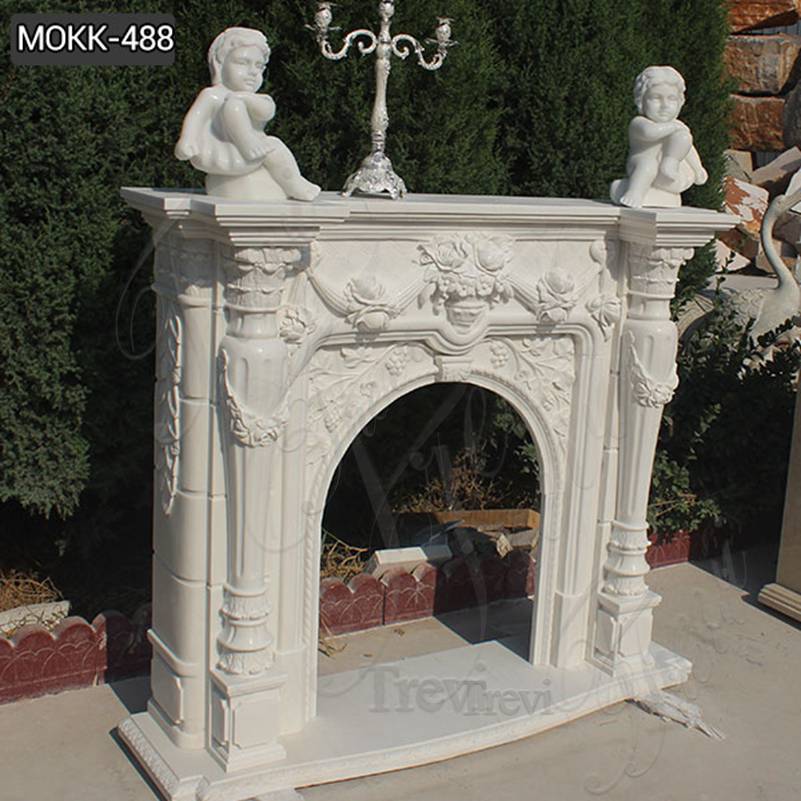 Such a hand carved white marble fireplace mantel will look great in both simple classical interiors and modern homes. It's simple, beautiful and versatile. Not only can you add some beautiful colors to your interior decoration, but it can also bring warmth to your house, what a great choice. We can customize this white marble fireplace according to the customer's size requirements.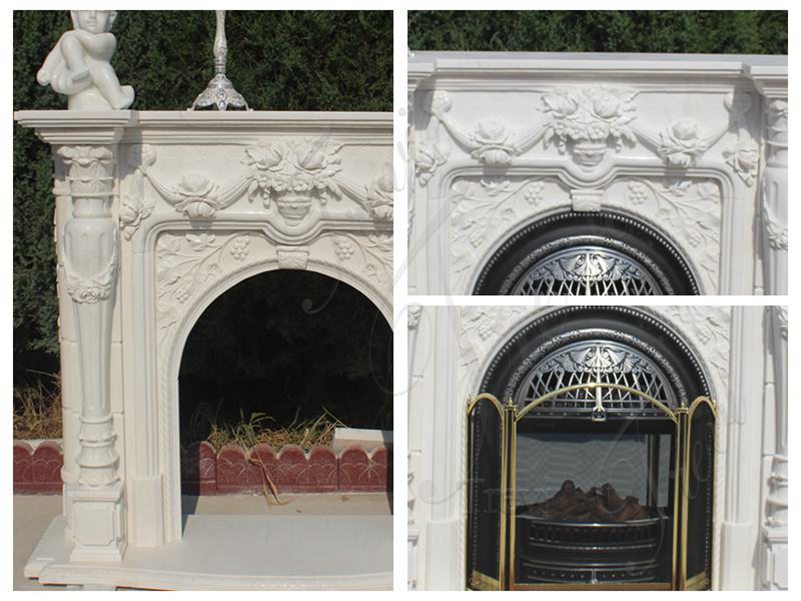 You could see that the beautiful carved patterns on this white marble fireplace mantel are symmetrical, and these details are hand carved by our professional marble craftsmen to ensure that all the details are perfect. Our marble craftsmen have been engraving fireplaces for many years, so they have a wealth of carving experience. Can make any design fireplace for you.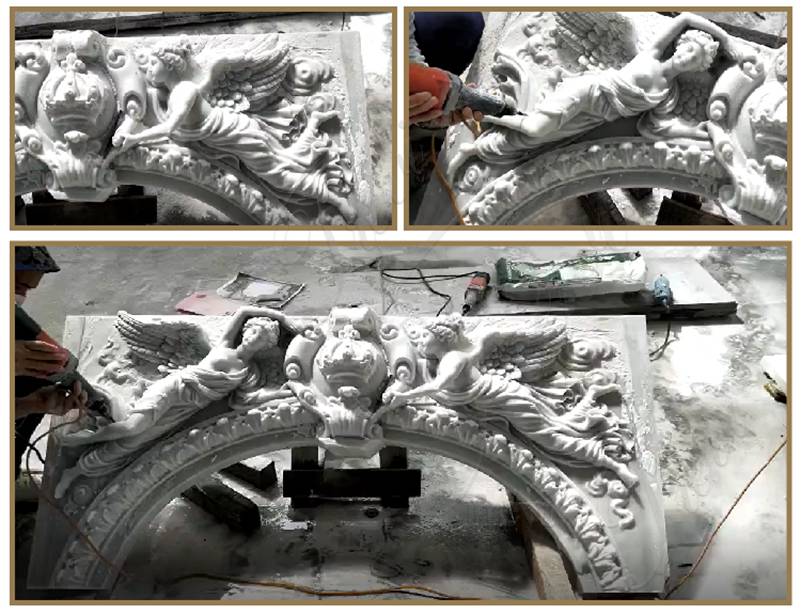 The Packing of Marble Fireplace Mantel:
Since the marble fireplace mantels are fragile products after eyeballing, we will pay great attention to the packaging of the goods. Generally, we will use a standard wooden crate for external installation. The thickness of the wooden box is 3 cm. In addition, we will place foam and soft foam inside the box to protect the pots from collisions. Finally, we will also purchase insurance for flower pots to ensure the safe transportation of the goods.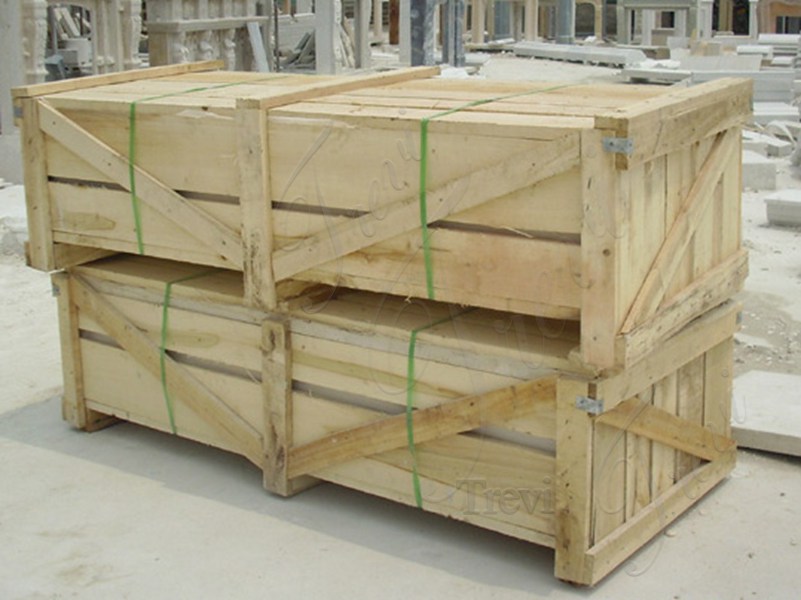 So if you would like to order any hand carved white marble fireplace products at our factory, please feel free to contact our staff online or leave a message on our website and we would respond to you as soon as possible.