The original fabulous Hand Carved White Marble Fountain! Larger than life marble fountain, double-decker fountains, beautiful figure representation of the Saint Michael the Archangel Slaying Demon Statue's graphic performance! This fountain has a large swimming pool base that could hold water, four hand carved lion statues standing on a pedestal, and the top floor is decorated with St. Michael's sculpture.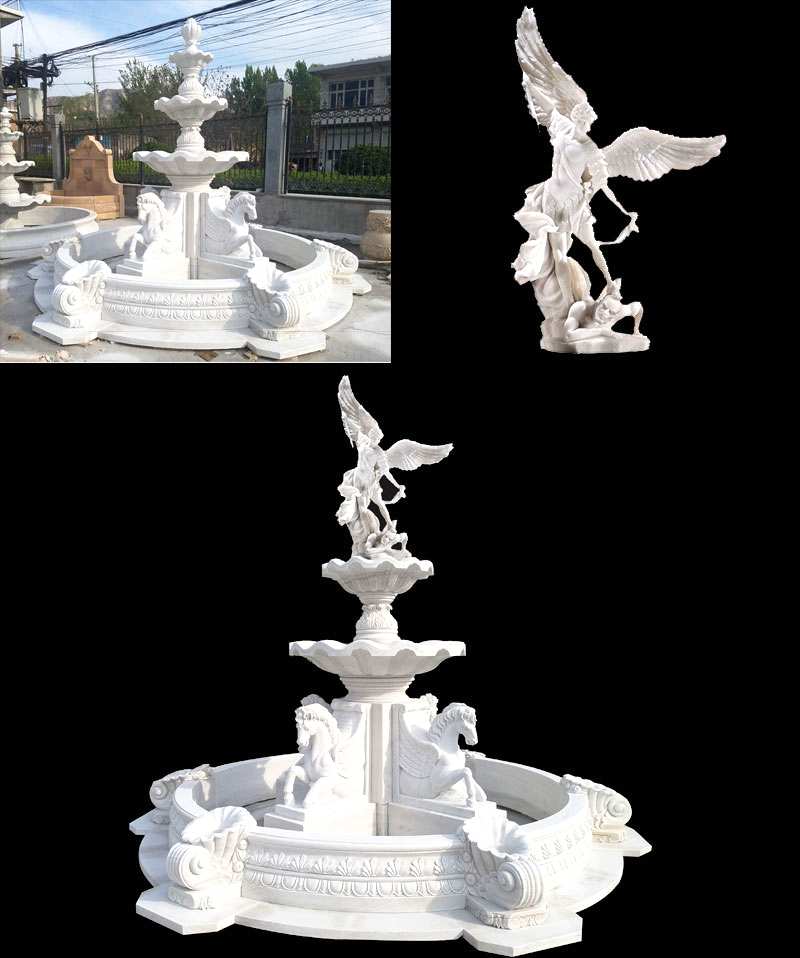 The design of this Hand Carved White Marble Fountain is absolutely breathtaking and in beautiful working condition. The fountain is made of hard white marble materials, and each detail is carefully carved by our masters. The Fountain bowls are richly decorated with a curved design, and each fountain bowl is supported by a decorative pedestal.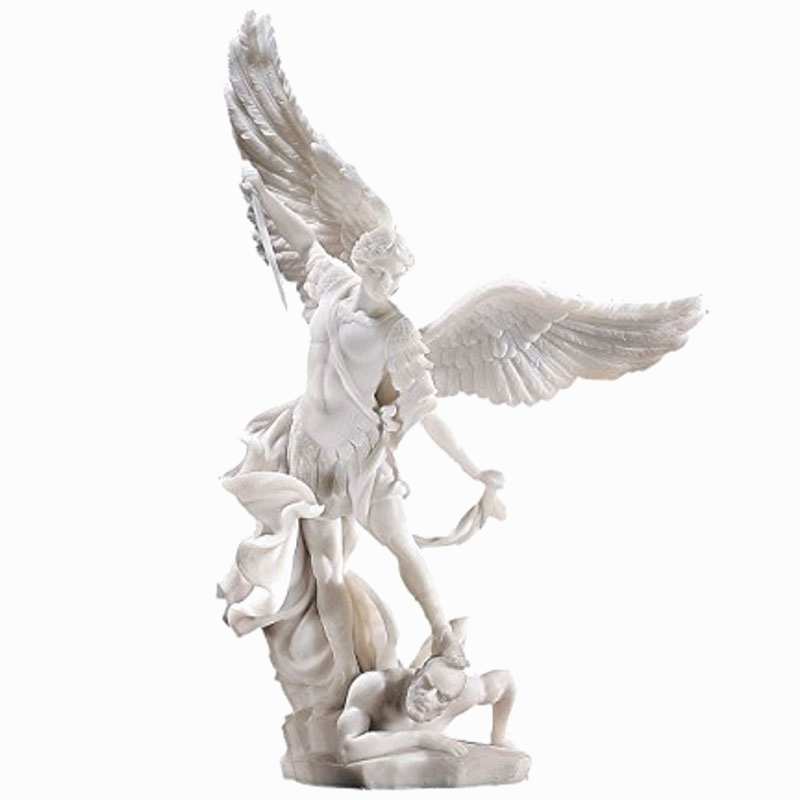 Our Hand Carved White Marble Fountain is the ideal fountain center for any large garden, large country house and landscape environment. Your outdoor living space is essentially an extension of your home, so it just makes sense to turn your patio and yard into a second living room. This is easily accomplished with the fountains we have here at Tiered Art Sculpture.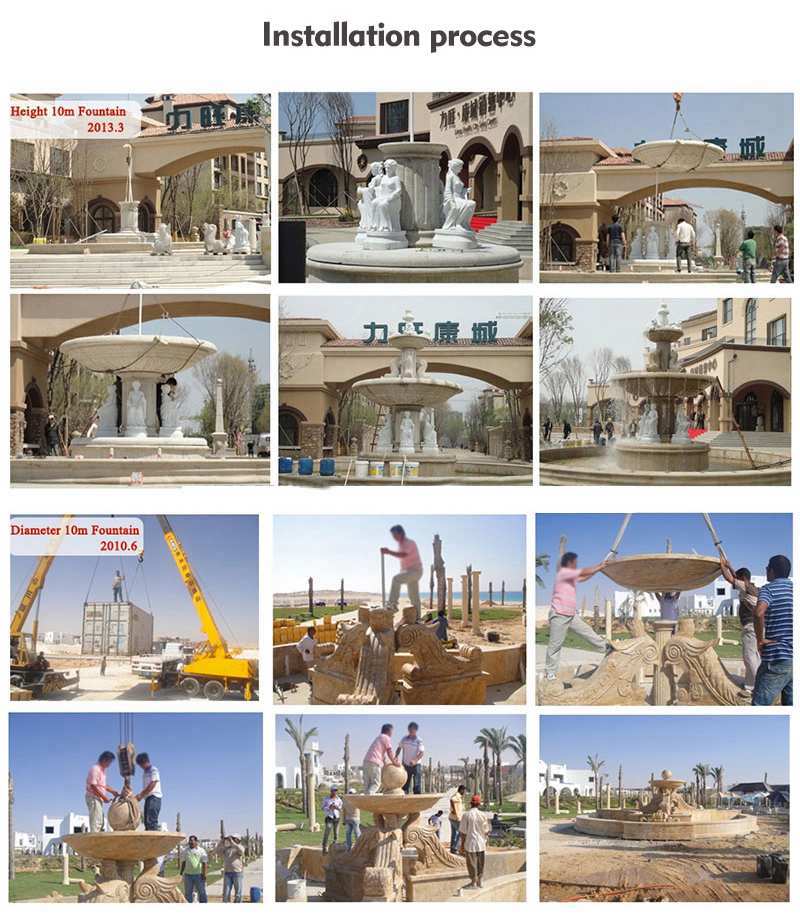 The outdoor fountain at our Trevi Art Gallery offers large outdoor works as an icon of your home or estate. They are also suitable for large outdoor gardens, parks and municipalities. Here you would find many traditional fountains, such as the classical top fountains in the round pool and dozens of large tiered fountains. Of course, many of our galleries have outdoor water fountains that could be used as iconic pieces of your home or garden.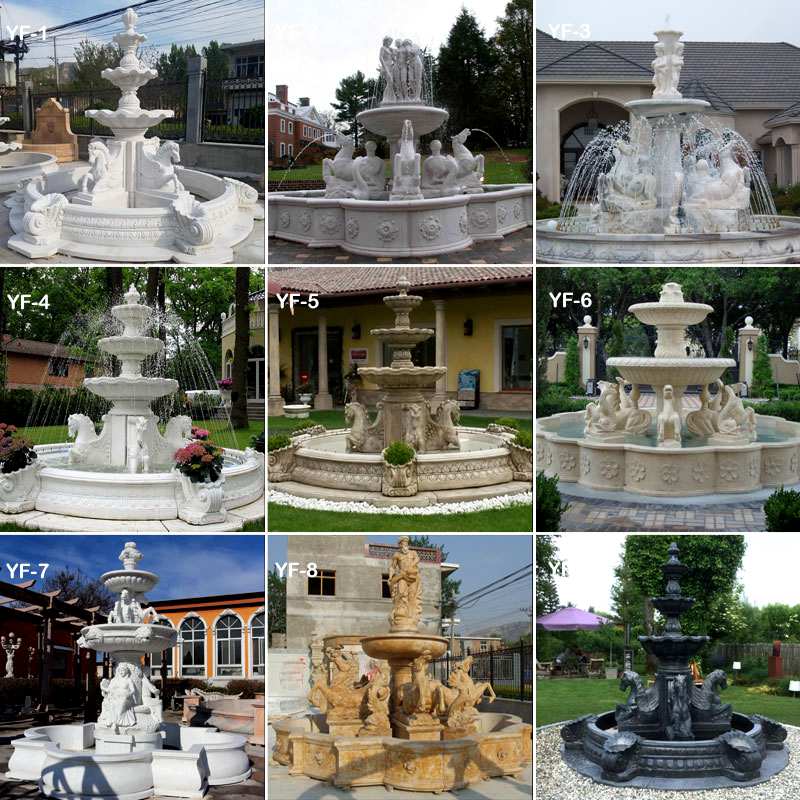 Whether you are shopping for solar-powered garden fountains for your backyard or flowerbeds or a modern Hand Carved White Marble Fountain to be the focal point of your patio or deck you are sure to find exactly what you are looking for here.