These beautiful Hand Carved White Marble Pillars consist of three parts, a simple design square marble base, carefully carved stigmas and columns. We have professional marble sculptors who have made many marble sculptures, having rich experience of carving. So we could guarantee that all the marble columns are carefully carved by our marble workers.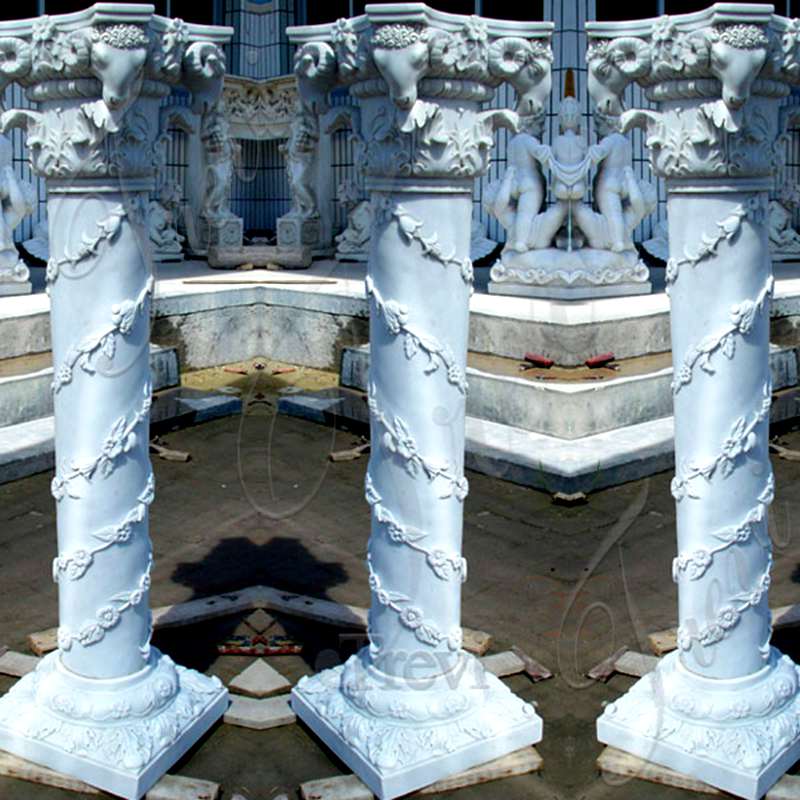 These Hand Carved White Marble Pillars are the small pillars with a height of 120cm. Are you looking for accessories for your indoor flower pots or bust statues? These columns is a good choice, if you think the height does not meet your requirements, you can also tell us the height size you need, we accept customization, of course, the design of the column could also be customized.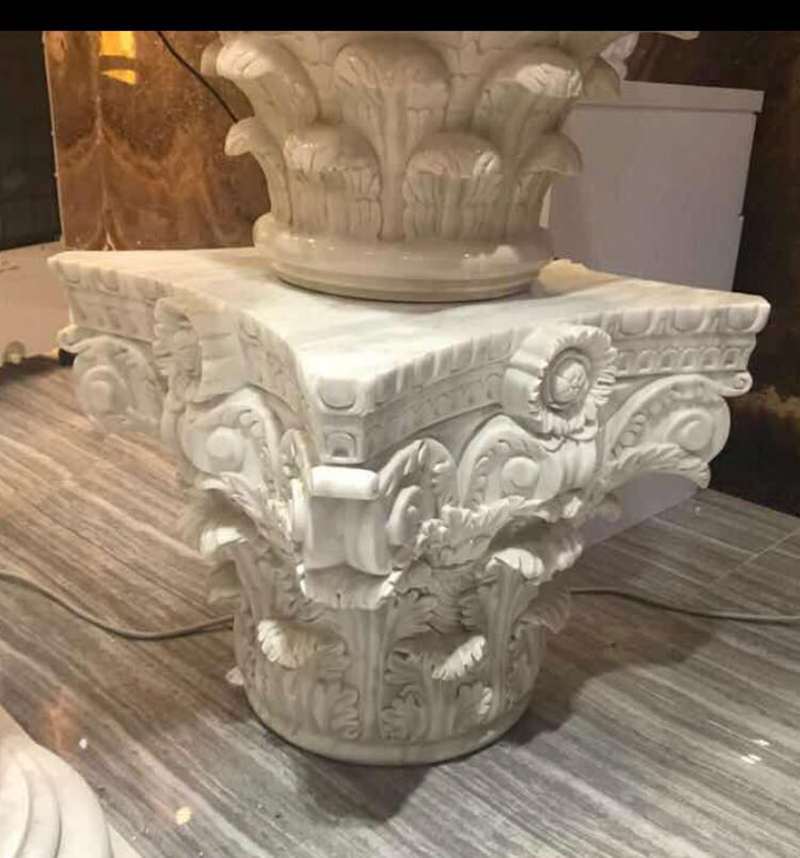 The marble columns are divided into a variety of styles, with simple round columns, Roman marble columns, and marble columns carved with figures. At the same time, according to different purposes, the columns could also be made into different heights. The height of the Roman columns is generally about 250 cm, the height of marble columns carved with figures is between 200-300 cm, and the height of the small columns is 100-120 cm, they usually used to place flower pots or bust statue.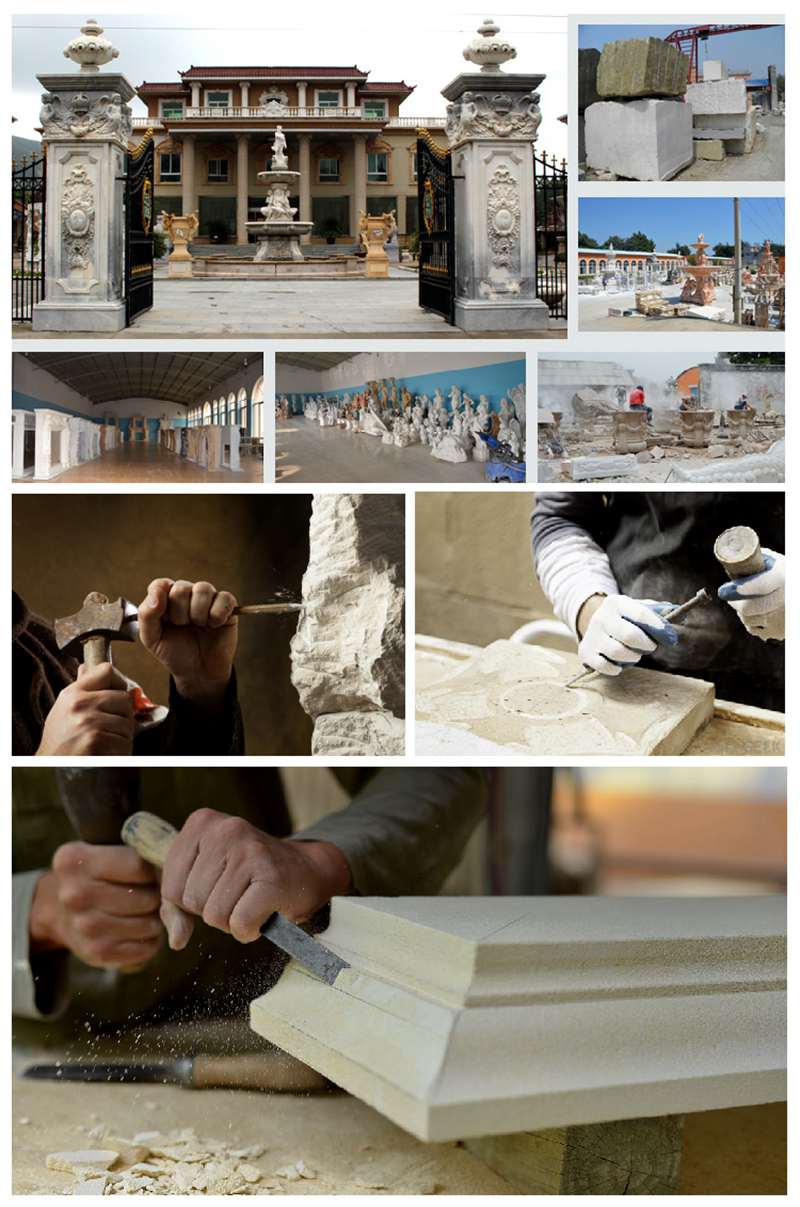 Still looking for suitable decorative any marble sculptures for your indoor or outdoor home garden or anywhere? Here at Trevi Art Sculpture, we could offer a range series of figure marble sculpture products, famous art marble angel statues, Greek marble statues, religious marble statues, at the same time, we also have marble gazebos, marble fountains, marble columns and Hand Carved White Marble Pillars to choose from.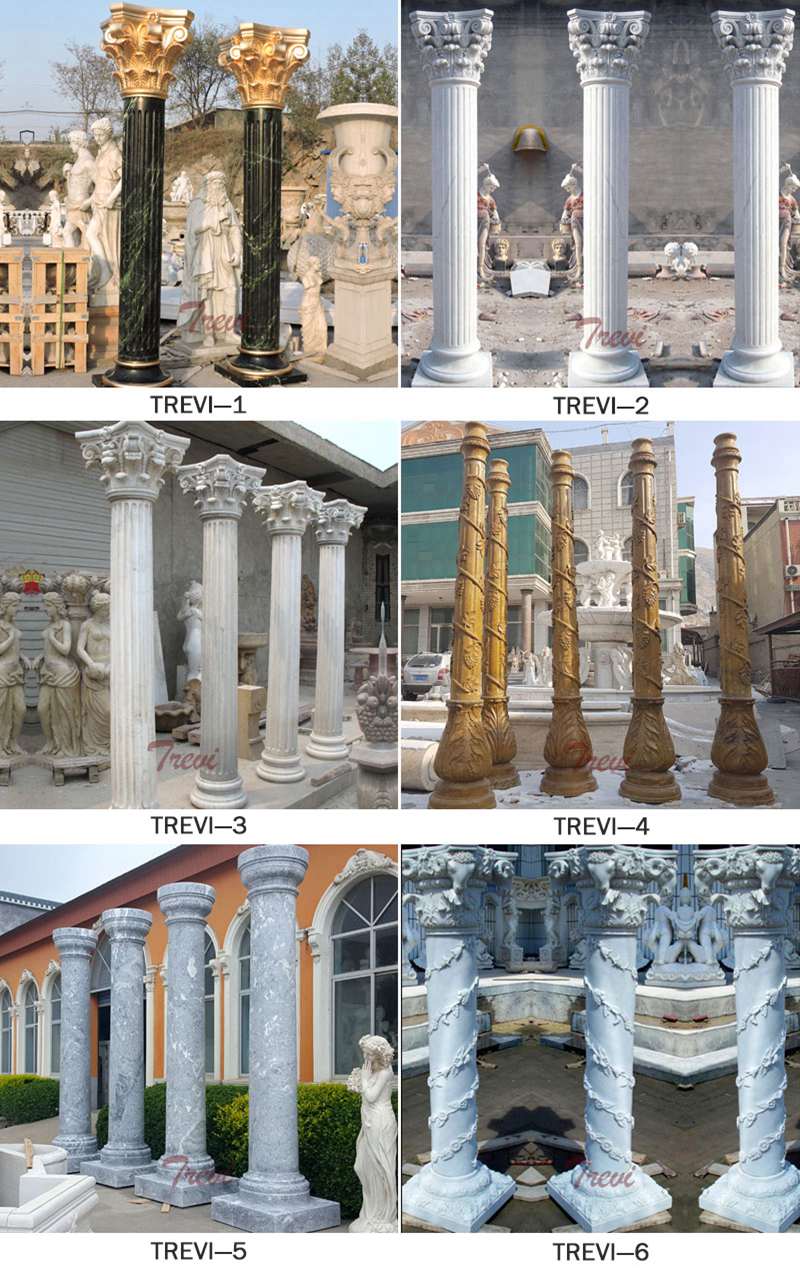 Our website only displays some designs of marble pillars, for further information about the Hand Carved White Marble Pillars, please contact Trevi Art Sculpture now, making the marble sculptures we are the professional.