Exquisite carvings and beautiful design are the first impressions of everyone who sees this marble statue column. We could see that the entire column presents us with the image of an attractive female statue. One arm of this female statue is extended to the basin-like table above her head, and her whole posture is so charming. Realistic curly hair adds to its charm.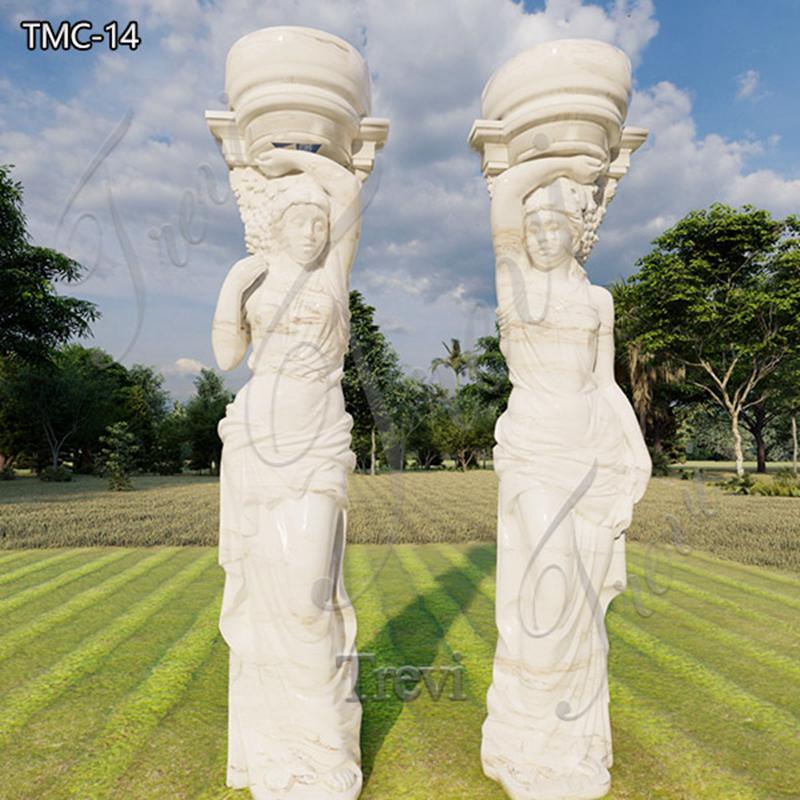 Solid Columns of High Quality:
Trevi could assure you that this sculptural column is carved from a single block of natural marble. Our marble is directly taken from famous natural marble bases in China, Fangshan China, Guangxi China, Hunan China, etc. Our artisans properly cut a large enough block of marble and then carve it. Therefore, the solid marble statue column is of high quality and has a strong load-bearing capacity.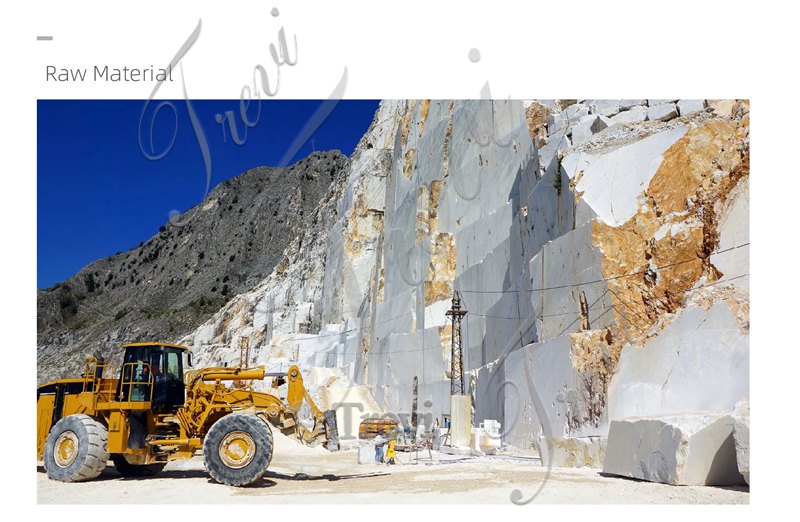 Mass Production for the Columns:
Trevi has produced marble columns for many foreign clients. Professional production and high-quality product quality assurance make us fully capable of mass production. For example, if you need marble columns for your newly built manor, castle, or other tourist attractions, you could contact us at any time. We could give you a factory price guarantee, and could also provide you with integrated services such as packaging and transportation.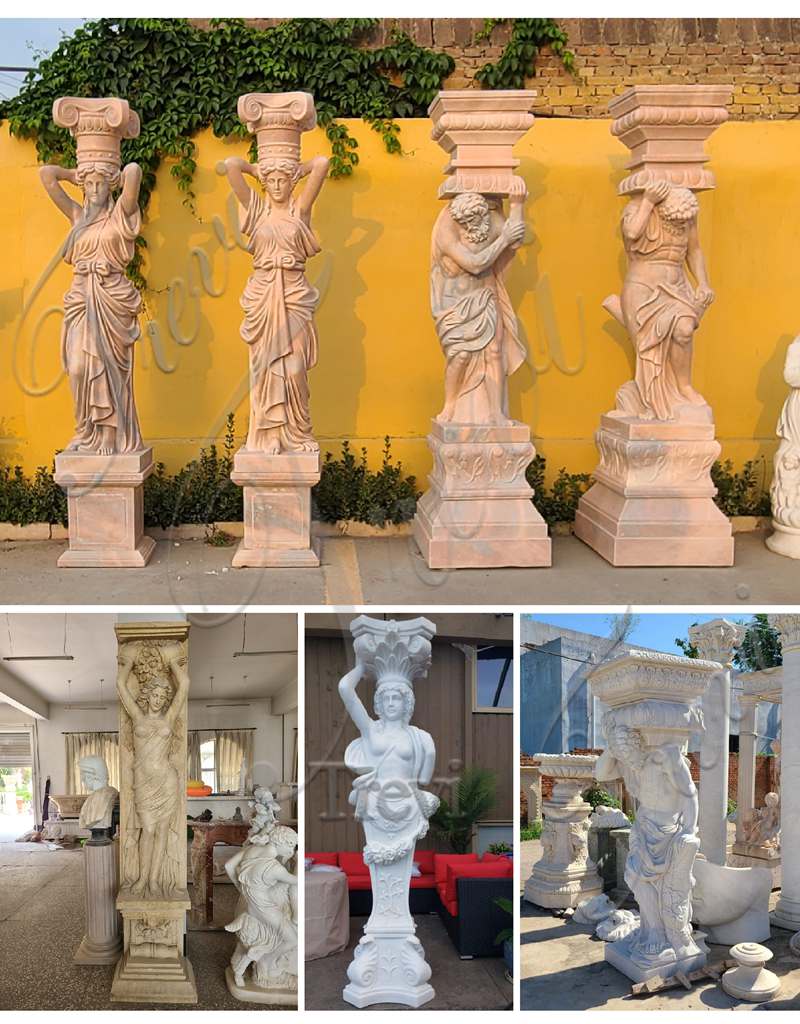 Accept Various Customization Designs:
Trevi factory has professional and highly skilled designers. They could provide you with various customized services. For example, you want to make this marble column design based on a certain figure, or you want to make some style changes to our original design. As long as you express your demands to our designers, they would try their best to meet all your reasonable customization needs. So, the marble columns for sale on the Trevi official website are attractive.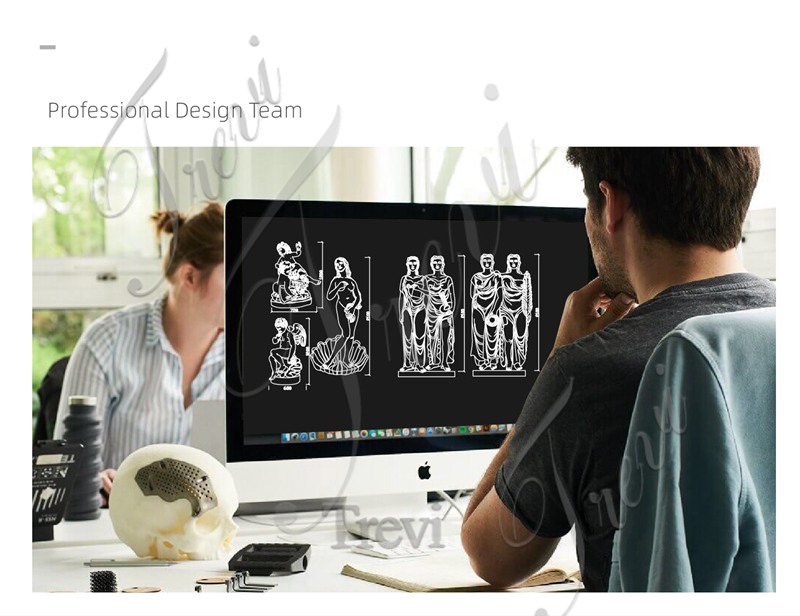 Trevi has always made every piece of the statue with a heart, if you are interested in this marble statue column, please feel free to contact us.