Product Details:
The marble column design with finely carved female statues is very beautiful. These female statues above the columns are the famous Four Seasons Gods, who have beautiful appearances and charming poses. Every tiny part of their body is so delicately sculpted. Such columns are very suitable whether they are placed on the promenade at home or installed in the living room. Not only could it beautify the home environment, but also shock the visitors to your home.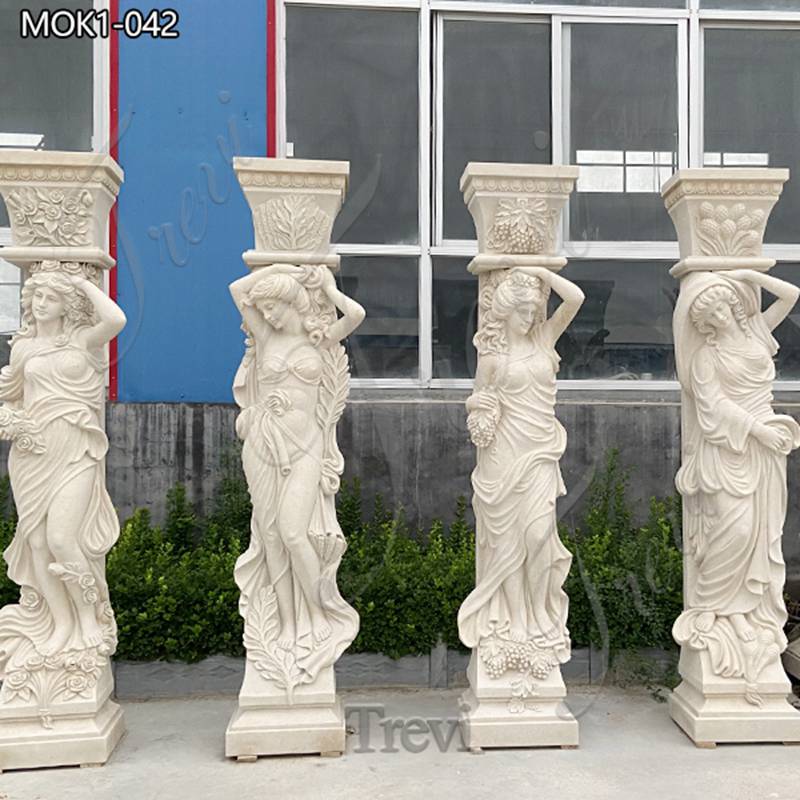 Natural Marble:
Trevi factory uses natural marble to create these white columns for the porch. Marble from famous natural stone bases in China has an extremely high density and hardness. At the same time, it has the flexibility that artificial marble does not have, which is very suitable for carving. Therefore, the statue carved out of it has a good external presentation effect.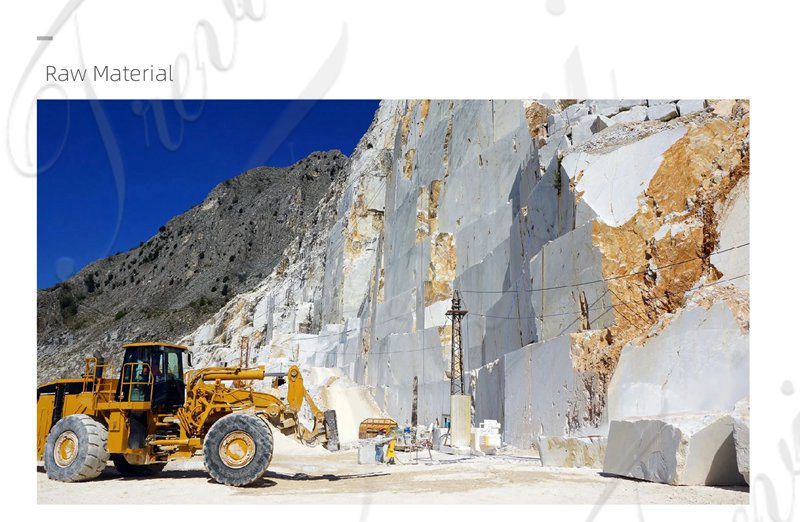 More Column Designs:
In addition to the columns with the statue of the driver goddess, the Trevi factory has made many types of beautiful columns. Simple and noble marble columns, columns with exquisite flower carvings, pure white columns, beige columns, etc. At the same time, we also support various customized services. The size, style, color, etc. of the column could be customized according to your needs. Our talented designers and skilled carving artists are able to bring it to perfection.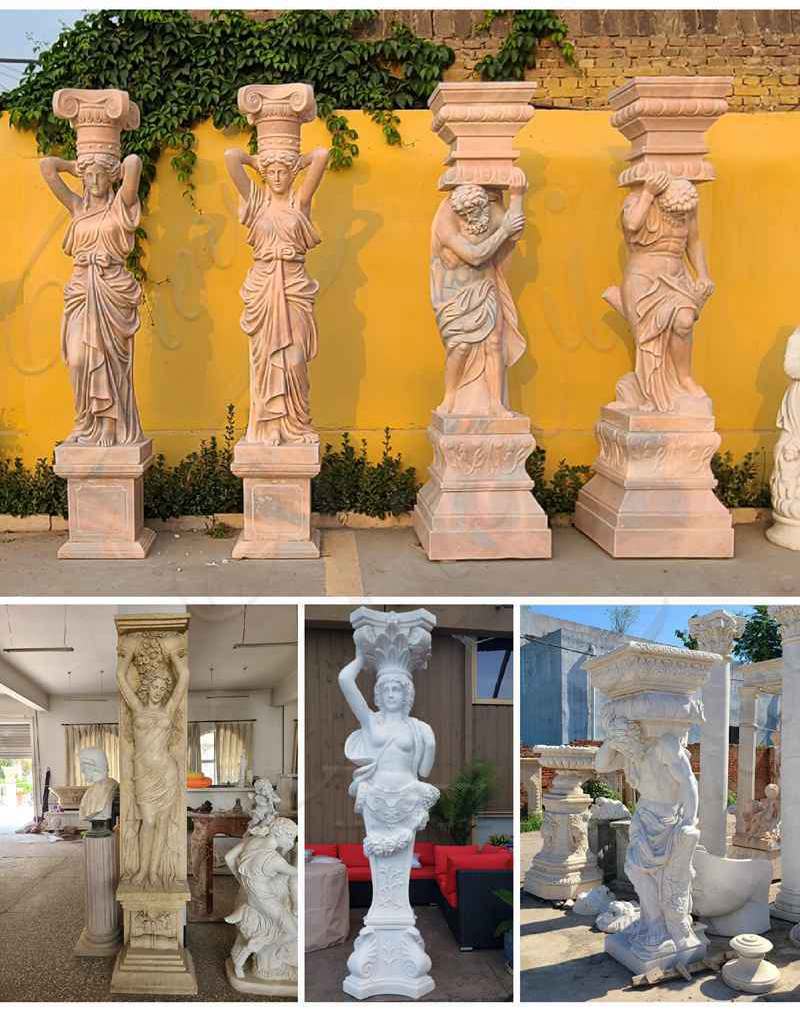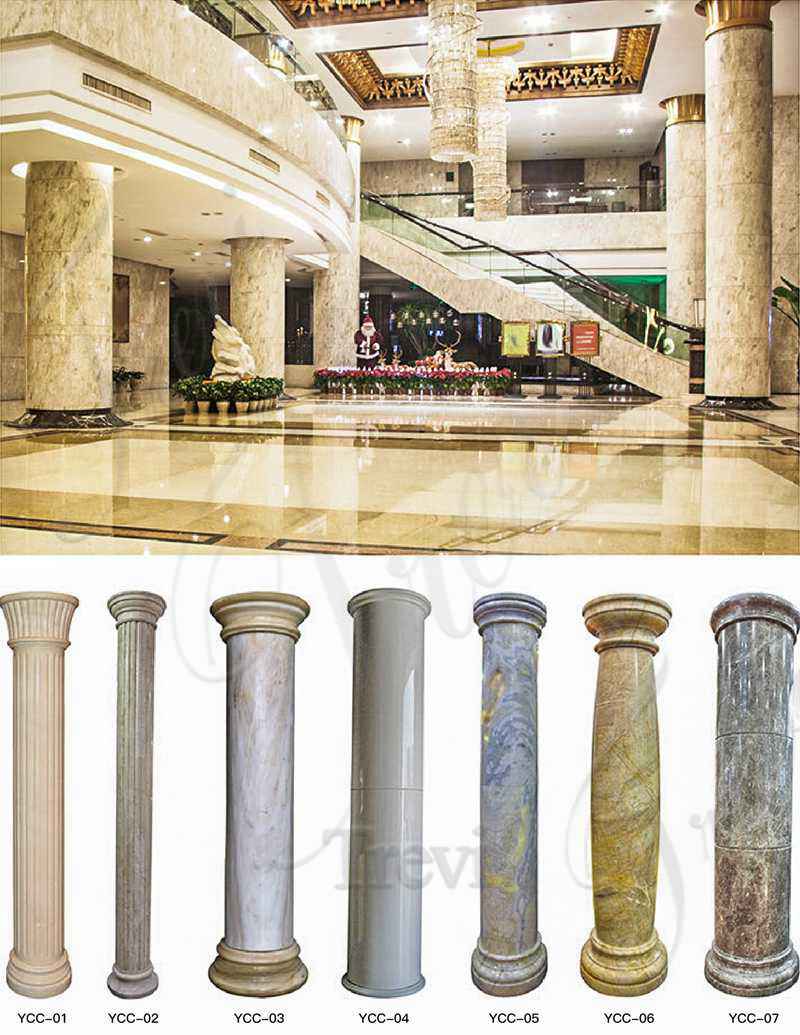 Trevi Factory Profile:
Trevi is a professional statue-making factory. We are located in the famous hometown of the statue in China, Quyang County, Hebei Province. Decades of experience in statue production have enabled us to form a mature statue production system. Material selection to statue production, packaging, and transportation are all completed by the relevant personnel of the Trevi factory. There is no middleman making the difference in the whole process. Therefore, we are able to provide customers with a factory price guarantee.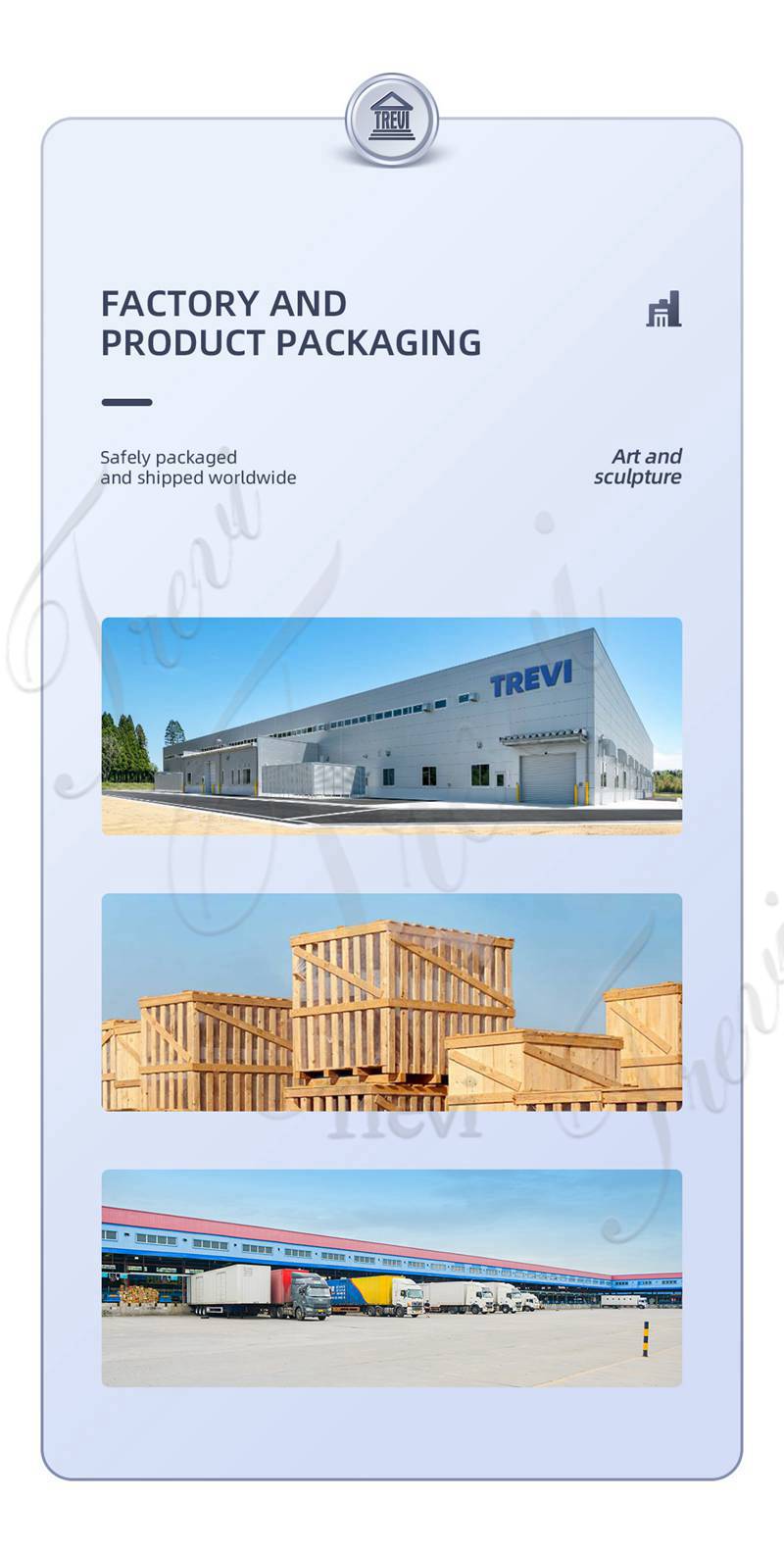 Trevi factory welcomes friends from all over the world. If you are interested in our marble columns for sale, please feel free to contact us.