Most Modern house columns white marble carved pillars are available in solid or hollow natural stone configurations and can be used in both structural and nonstructural interior as well as exterior applications. Design Yourself marble column series provides you with great flexibility in selecting column capital and base style so you can have fully satisfied stone columns ordered.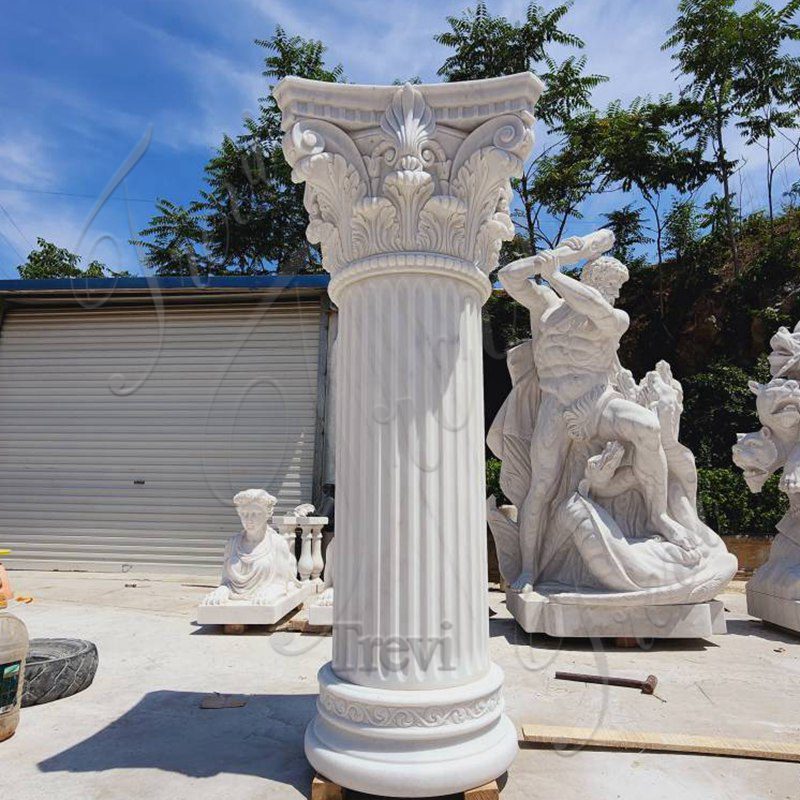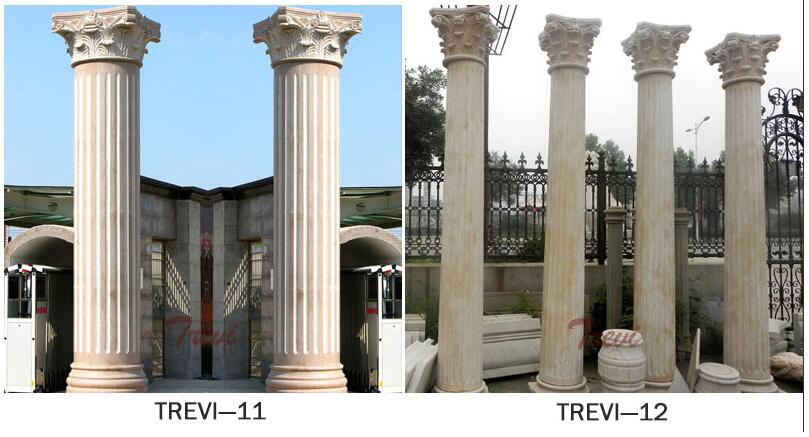 Historical Significance:
In the field of architectural design a modern house columns white marble carved pillar is used for decoration as well as support. Classical Greek and Roman architecture made use of five major orders (or styles) of columns, carved from single blocks or created from stacks of massive stone blocks. In ancient Egypt and the Middle East, columns, usually large and circular, were used with great effect to decorate and support massive structures, especially in the absence of arches.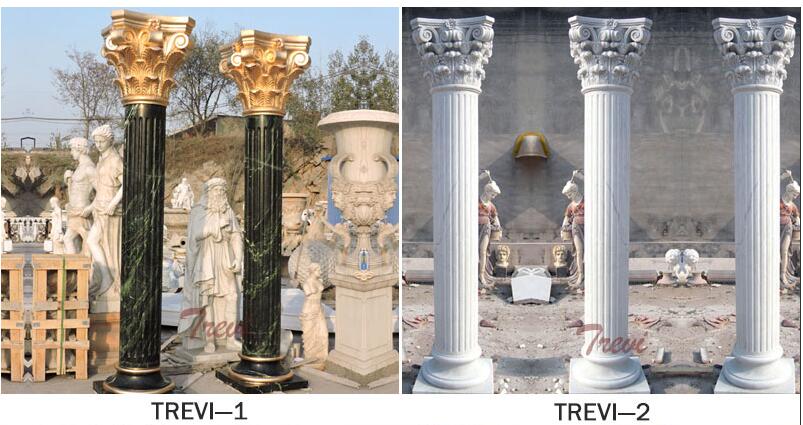 Each category of Modern house columns white marble carved pillar design yet has several variations. This page displays the most popular style column designs in terms of caps and bases. Body styles of marble stone columns include straight, fluted, spiral, and carved. When the cap, base, body style, and stone color for a column are picked, a custom "Configure yourself" column design can be created.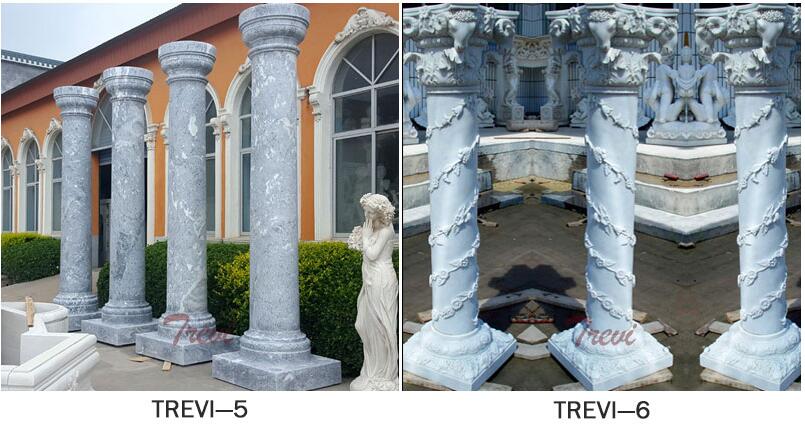 In Eastern architecture, Modern house columns with white marble carved pillars tend to be simple in shape but richly decorated. Craftsmen of the Gothic and Romanesque era used the bases and capitals of supporting stone columns as spaces for intricate carving. Baroque designs often featured sinuously carved columns of marble. Modern columns tend to be made of iron, steel, or concrete and are simply designed.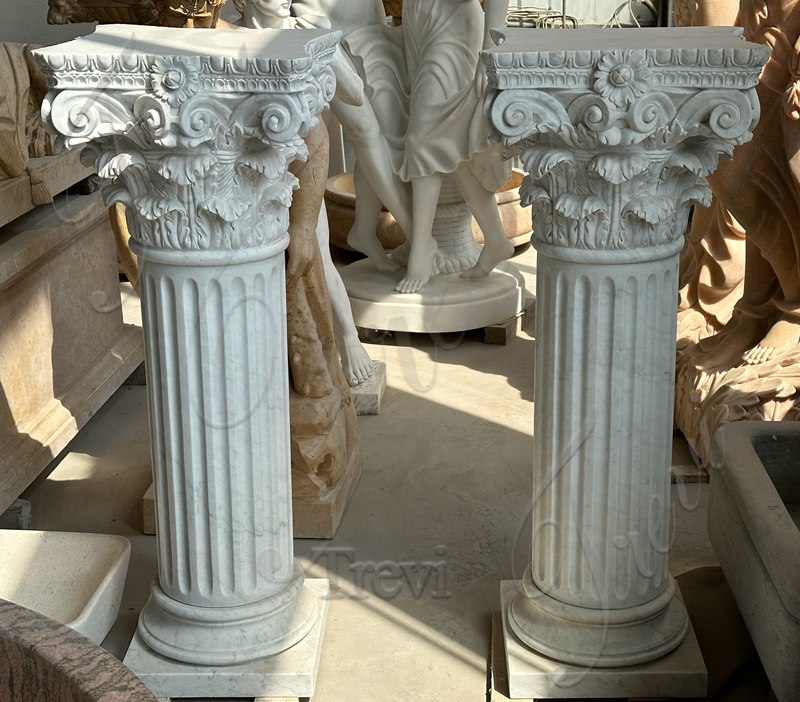 Advantages of Using Marble Material for Columns:
Using natural marble to make columns offers a plethora of advantages that make it a favored choice in architectural design. Firstly, the inherent beauty of marble with its unique veining and color variations adds an unmatched sense of elegance and sophistication to any space. Additionally, marble's remarkable durability and strength ensure that the columns not only serve as stunning decorative elements but also provide reliable structural support. With its resistance to wear and weathering, natural marble ensures longevity, making it a sustainable and long-lasting choice for both interior and exterior applications.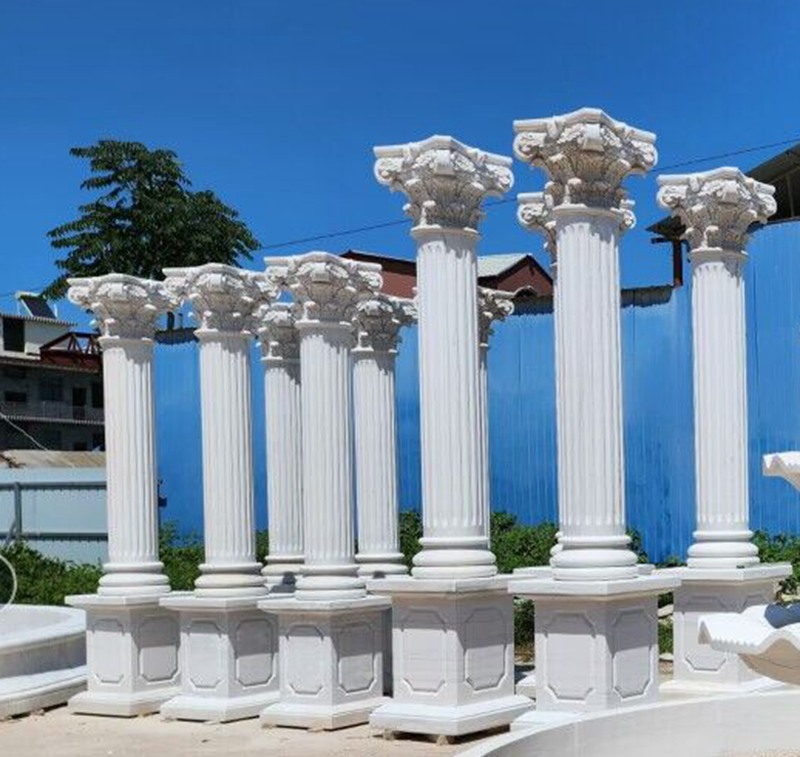 Why Choose Trevi's Marble Columns?
1. The masters of the Trevi factory have rich experience in making marble pillars, and various styles of marble pillars are so exquisite under their hand-carving.
2. the marble columns in our factory are sold directly from the factory, which can guarantee you the factory price. And the more you buy, the more discounts we give you.
3.  full transportation insurance is possible at the Trevi factory. We purchase full transportation insurance for each product to protect your interests to the greatest extent.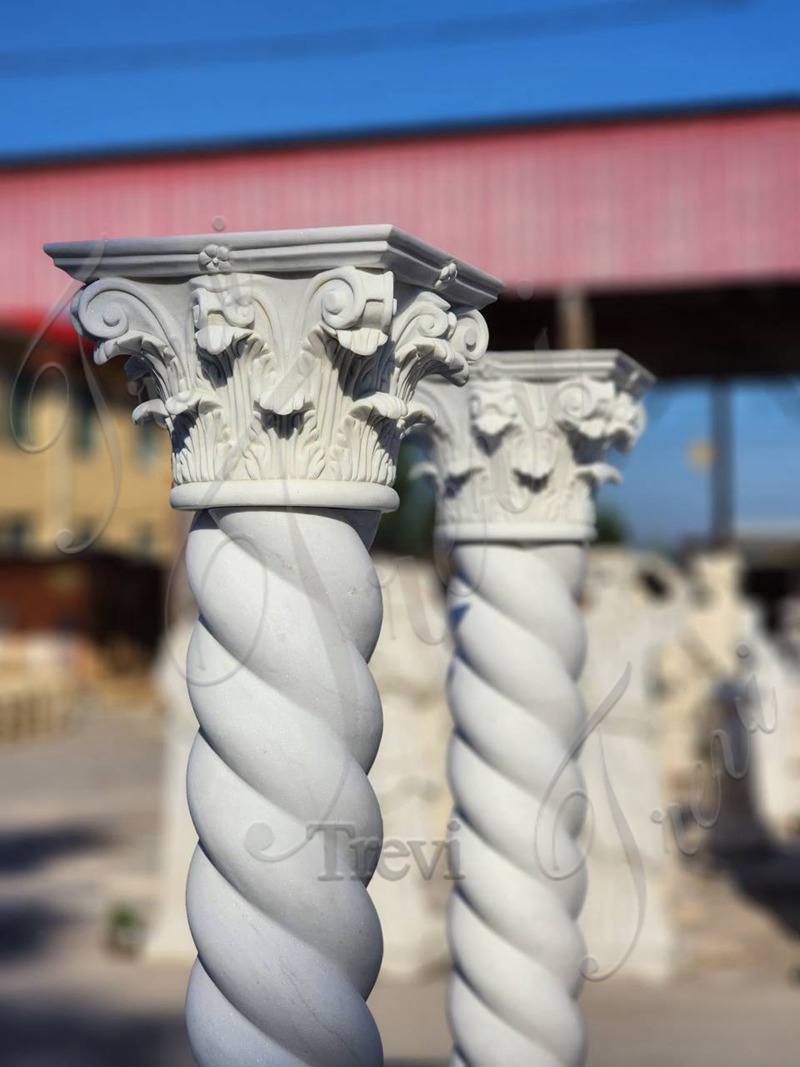 Marble columns made in the Trevi factory are guaranteed to be of high quality. If you need to purchase marble columns, please feel free to contact us.