These Custom Design Cheap Prices Marble Stairs Pillar are very simple and easily to install. The height of these stairs pillar are 90cm. If this size is not suitable, you could also tell us the height and length of each stairs, or the total height or total length of the stairs, as well as the height of the stair rails. We would use these dimensions to determine the height of the pillars you need.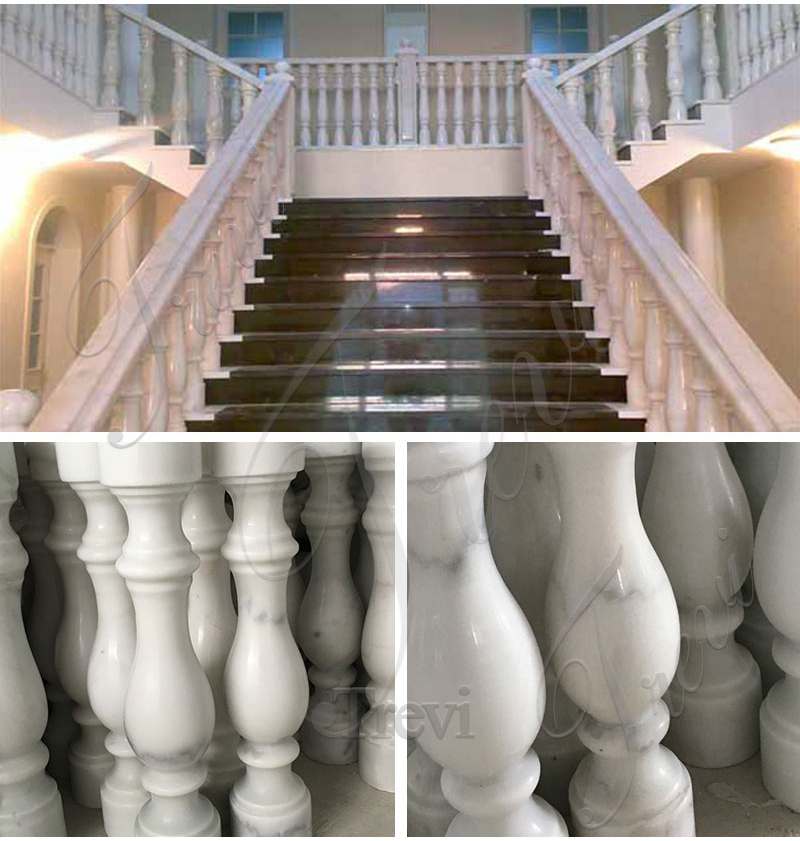 All these special shapes of natural stone, such as arch element for the column, sill molding, stone window surrounds and door surrounds, marble baluster, Custom Design Cheap Prices Marble Stairs Pillar, curved stone steps and marble railing and stone borders, require special equipment and tools to produce them. They have different contours and shapes to meet the architectural needs of architectural decoration, with natural beauty and elegance.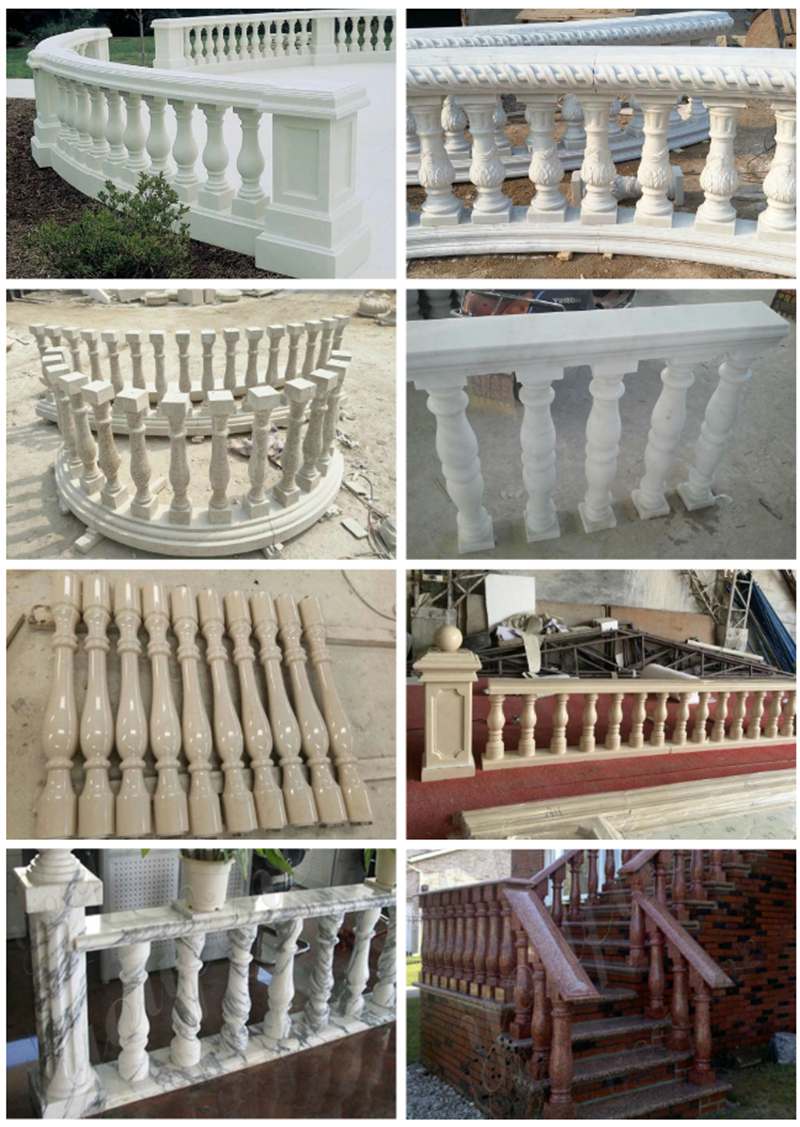 Our company exhibits a large selection of marble products for you to choose from. We have been producing and exporting these artworks on a large scale. We use exquisite carvings and colors to make the rich art and ancient traditions alive. Our product range includes a variety of marble products, such as fountains, gazebos, fireplaces, sculptures of classic figures, sculptures of religious figures, flower pots, pillars, railings, Custom Design Cheap Prices Marble Stairs Pillar and more.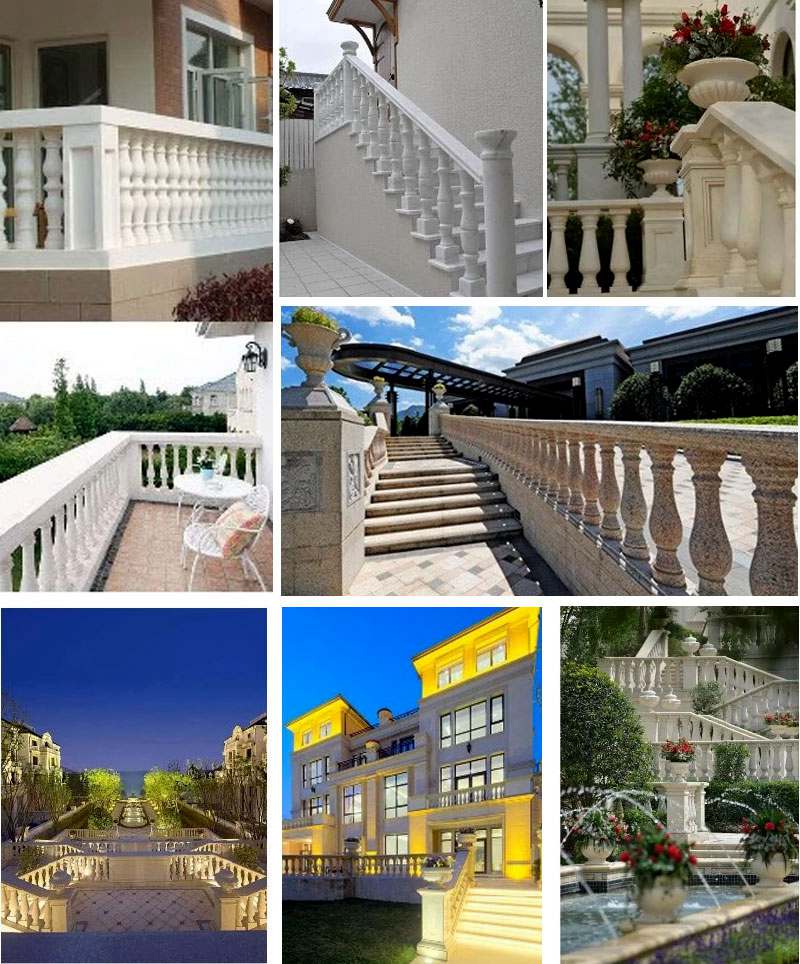 Our truly innovative pieces have been carefully carved and engraved to present realistic images and paintings. Our products are synonymous with quality and continue to help us set benchmarks for excellence in the industry. The consistency of our quality standards has been greatly appreciated and respected by our regular customers.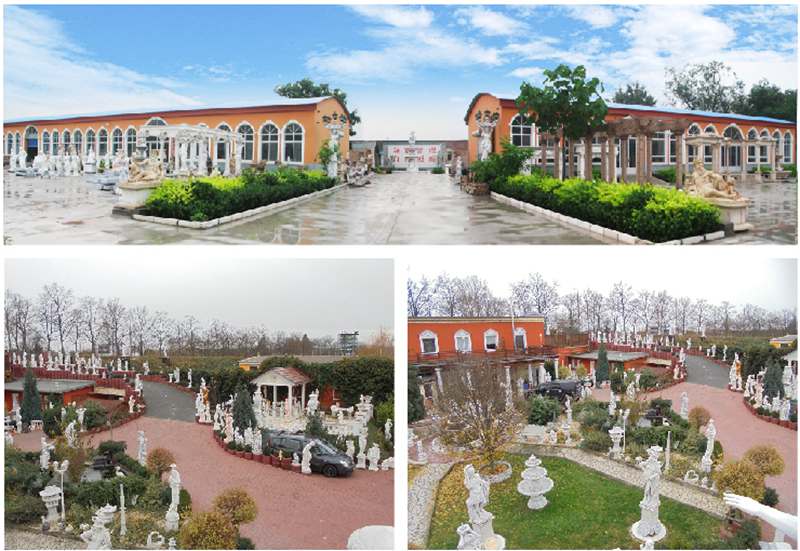 If you need different colors and materials of these Custom Design Cheap Prices Marble Stairs Pillar, please contact us, we would give you the best purchase plan and prices!