Interior Pillars and Columns Details:
This decorative interior of large marble square pillars and columns has a 240mm shaft diameter, it has a pleasing shape with a subtle curve of entasis to the shaft. This shape of large marble square pillars and columns is put into the design to adjust the appearance where normal taper would make the column appear weak at the upper part of the shaft. The formula for entasis has been brought down from ancient Greece where it is clearly seen on the Parthenon in Athens. The decorative interior of large marble square pillars and columns is often used in pergolas and verandahs and colonnades.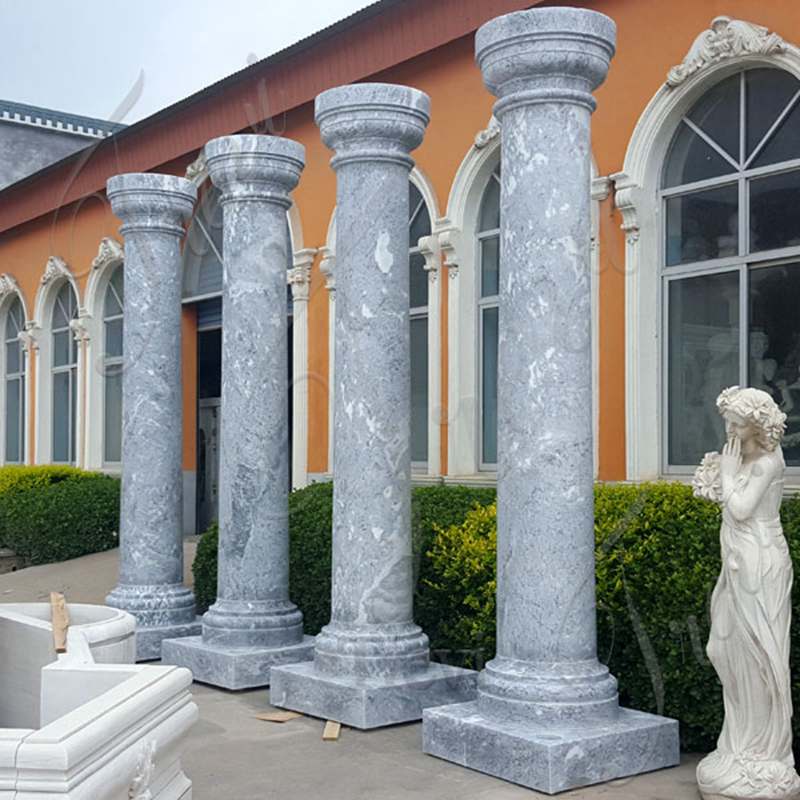 Made of High-quality Marble:
Trevi has a wide range of exquisite natural marbles. And, we all use high-quality marble. Such marble pillars are not only beautiful in appearance but also have high collection value. Of course, high-quality natural marble is more load-bearing. And, we have a wide variety of marbles. We have not only white marble but also other colors of marble. Moreover, we are a direct factory, and we buy marble raw materials in large quantities every year. Therefore, the price of high-quality marble is very favorable.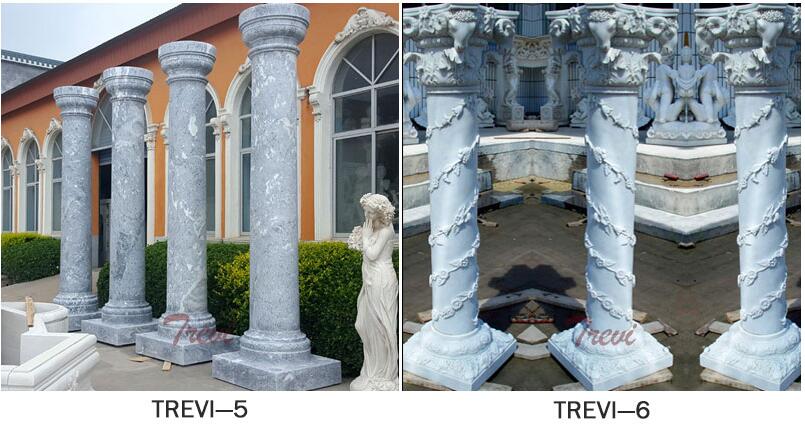 Excellent Design Scheme:
We have professional designers. And our designers would design different styles of marble columns according to the needs of customers. Therefore, our column style would be very close to the customer's house decoration style. Of course, the decorations on our pillars are also very personal. In addition, we have pillars that are sculptures of figures.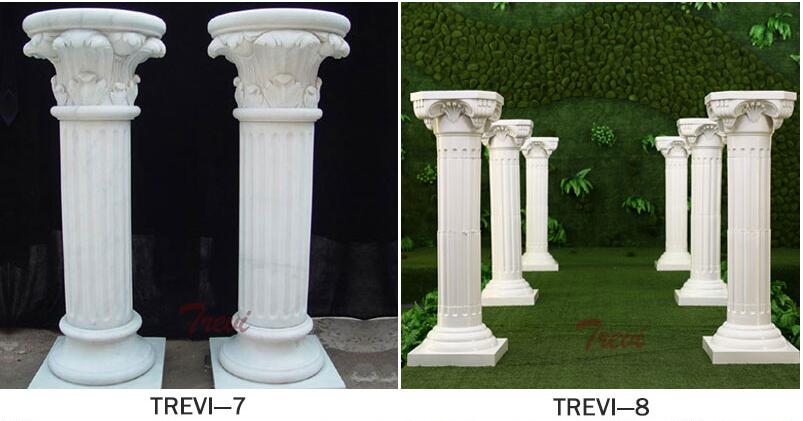 Purely Hand-carved:
Our sculptors have been taught marble pillar carving techniques since childhood. Therefore, they were able to skillfully carve the pillars very beautifully. And, the hand-carved column details are even more exquisite. Especially our artists are the inheritors of royal court decoration. They have very high craftsmanship. When these marble pillars appear in your home, they are sure to become a much-anticipated decoration.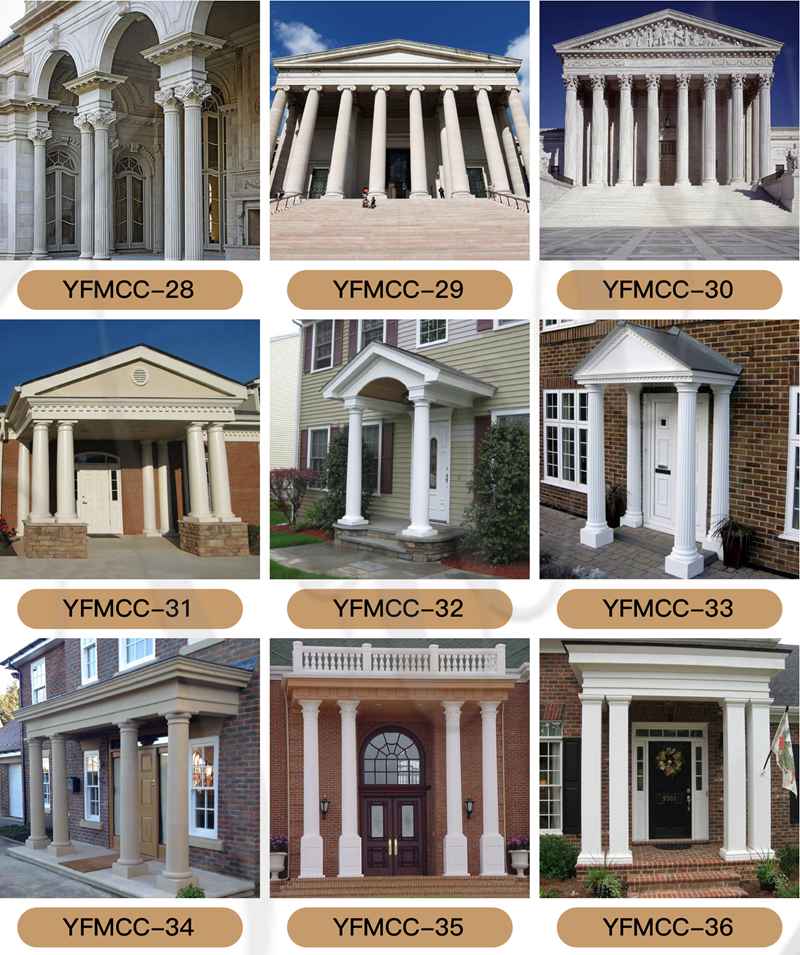 There is a fine balance between the diameter and height of the Decorative interior with large marble square pillars and columns. If you like this decorative columns pillar for sale, please feel free to contact us.