Introduction of Marble Pillars:
These marble roman pillars for homes made by the Trevi factory look very beautiful. These pillars are mainly composed of base, body, and capital. Natural beige marble as a material makes the whole marble pillar design look noble and beautiful. We could see that there are beautiful natural veins on the pillar, these are gifts from nature. The entire capital is hand-carved by highly skilled carving artists. Every part of the pillar is beautifully crafted. And the extremely high hardness and density of marble make our pillars have a strong load-bearing capacity.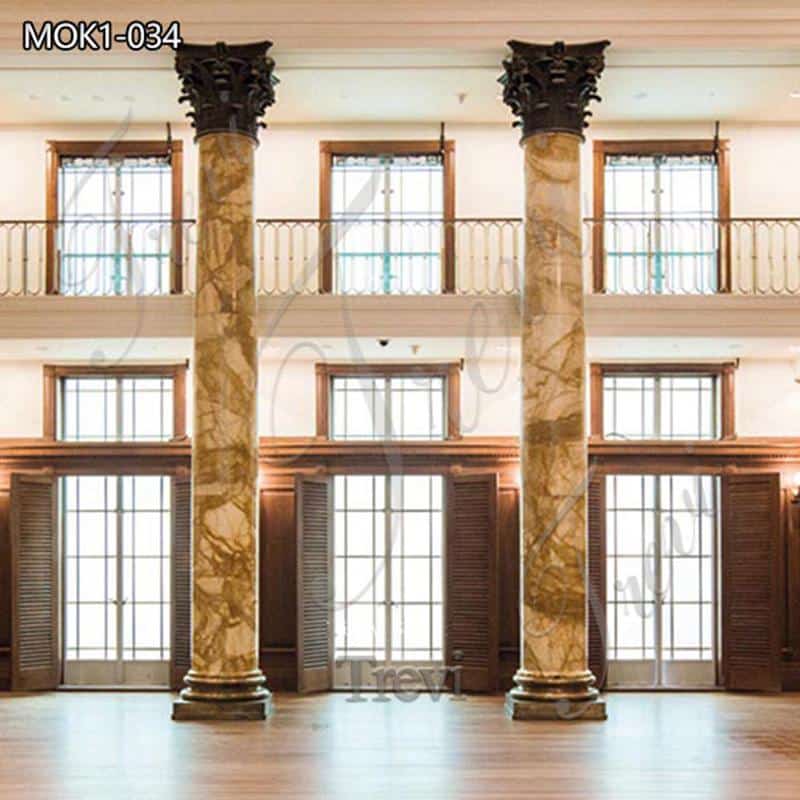 Diverse Choices for Customers:
Trevi has been making sculptures for decades. We have many types of marble roman pillars for sale. Whether it is a beautifully carved pillar, a striped pillar with a simple style, or a beautiful pillar with various pattern carvings, you could find it at the Trevi factory. In addition, you could also customize various pillars from us according to your needs. With so many choices for you, we believe you could buy the most satisfactory pillars from us.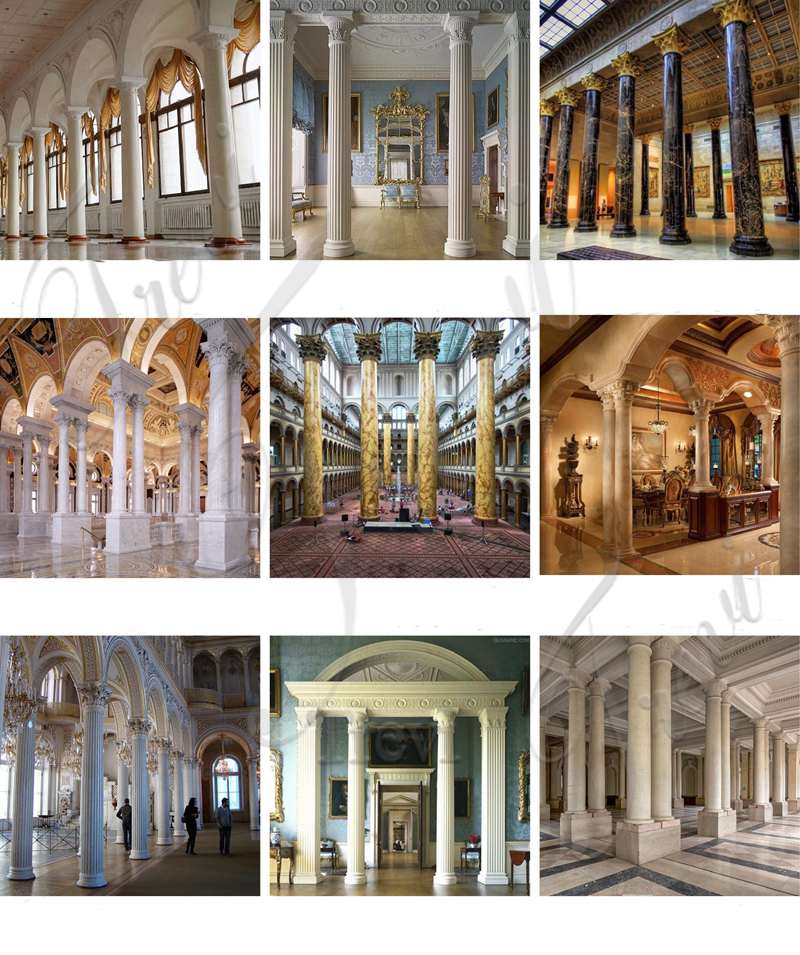 Real Customer Feedback:
We have cooperated with many foreign customers and received many large projects. Years of sculpture production have made our roman pillars for homes available in many parts of the world. Our customers are very satisfied after receiving our marble roman pillars. They praise our high quality and beautiful workmanship. And also sent us a lot of feedback pictures. These compliments would further motivate us to make better roman pillars.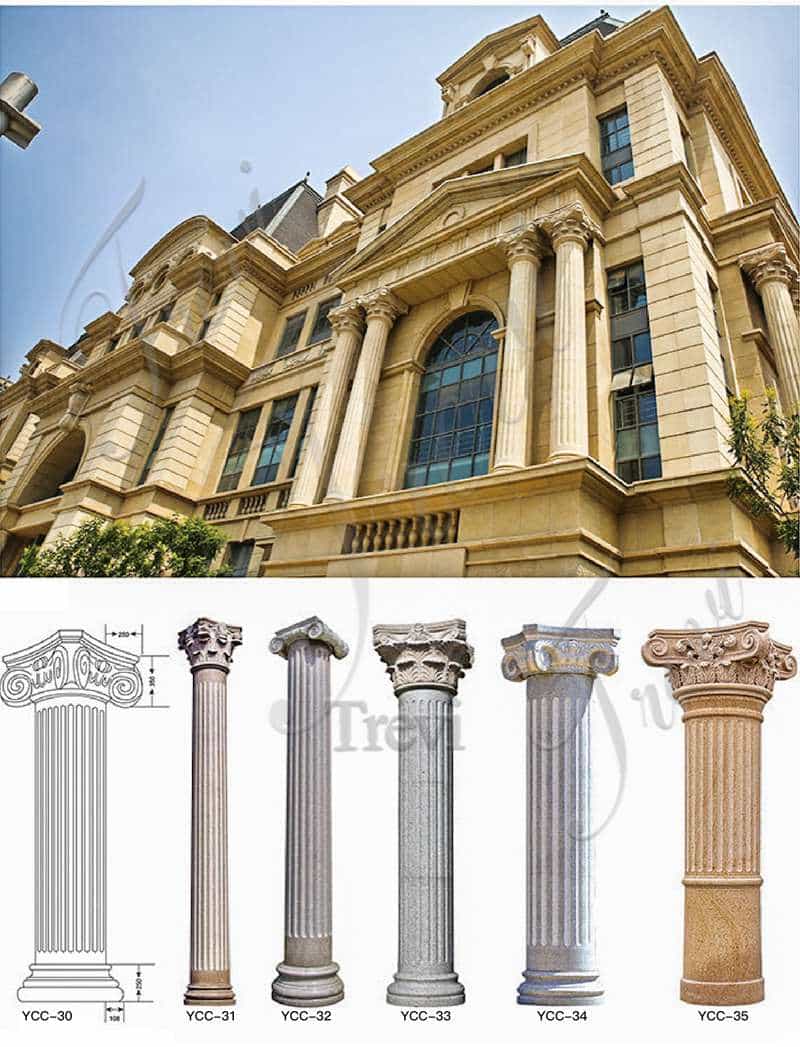 About Packaging:
The Trevi factory has always paid great attention to the packaging of its products. We would pack these marble roman pillars for homes in 3cm wooden crates. These strong wooden crates would provide great external protection. At the same time, we would wrap them in thick soft foams before they were put into the crates. These tight packagings allow your pillars to be shipped to your home in perfect condition.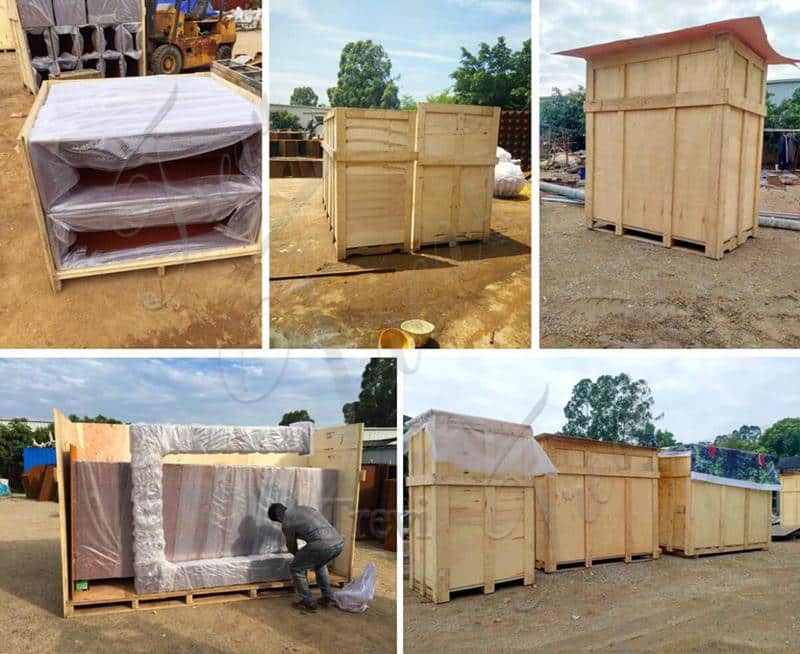 Trevi treats every customer with great sincerity. So, if you are interested in our marble roman pillars for homes, please contact us as soon as possible.