This large marble-leaf modern landscape sculpture could be a wonderful addition to any outdoor space, whether it is a public park or a private garden. With its smooth, polished surface and fine detailing, this contemporary landscaping sculpture is both visually striking and extremely durable. Trevi factory could also give you a factory price guarantee. We guarantee you good value for money buying such marble garden statues from Trevi factory.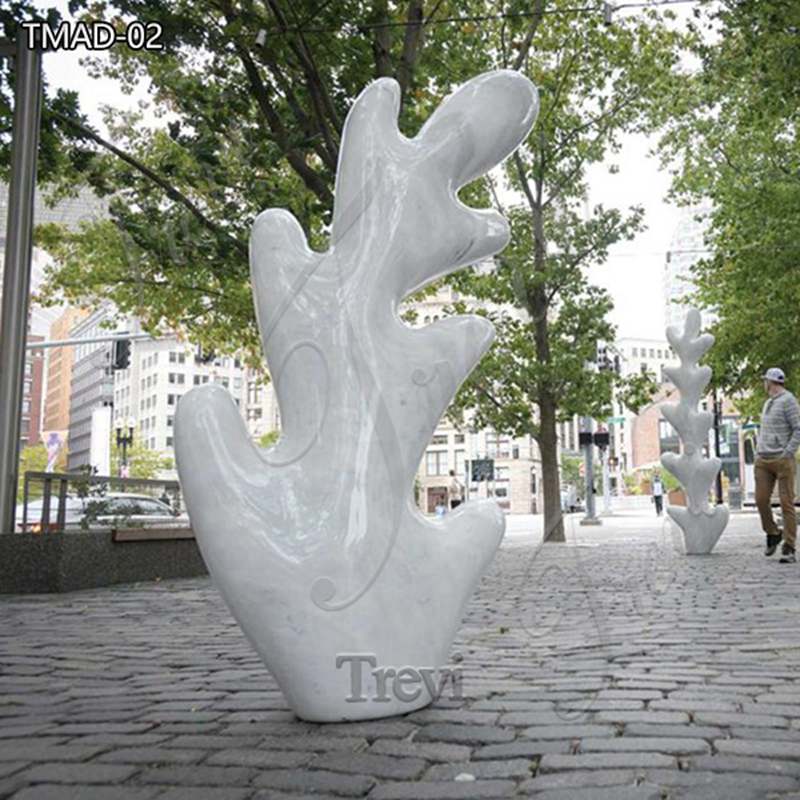 Beautiful Surface Effect:
In our factory, we employ skilled artisan carvers who have years of experience in carving various sculptures from natural marble. Using traditional techniques, they meticulously shape and perfect each piece until the desired shape is achieved. They then hand sand and polish using polishing tools. Therefore, the surface of this marble leaf sculpture is smooth and bright, and at the same time has the unique material beauty of natural marble, which looks very beautiful.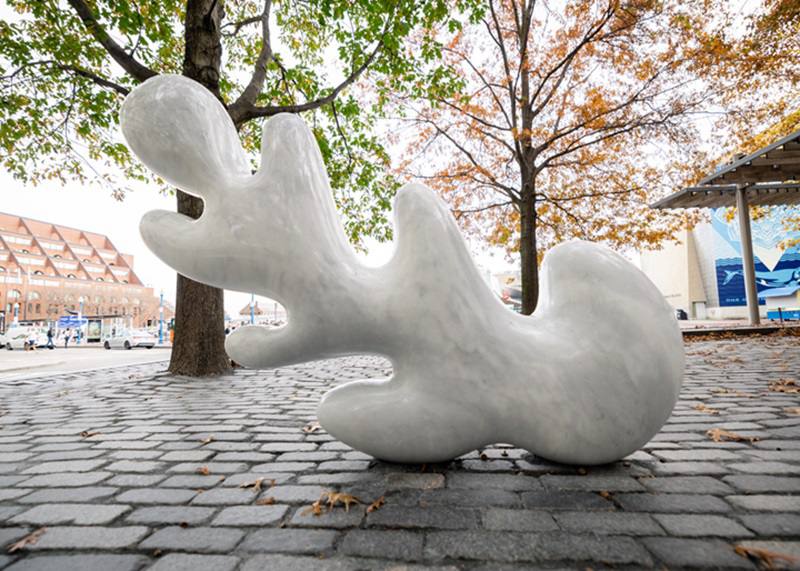 More Garden Sculpture Options:
In addition to our marble leaf sculptures, we also offer a wide range of other large garden statues to suit different customers' tastes or styles. For example, large marble hand sculptures, marble abstract figure sculptures, irregular marble sculptures, large marble cactus sculptures, etc. These sculptures are all great choices for decorating gardens, parks, and more. Of course, we also accept customization from customers, and we could help you realize any reasonable customization requirements.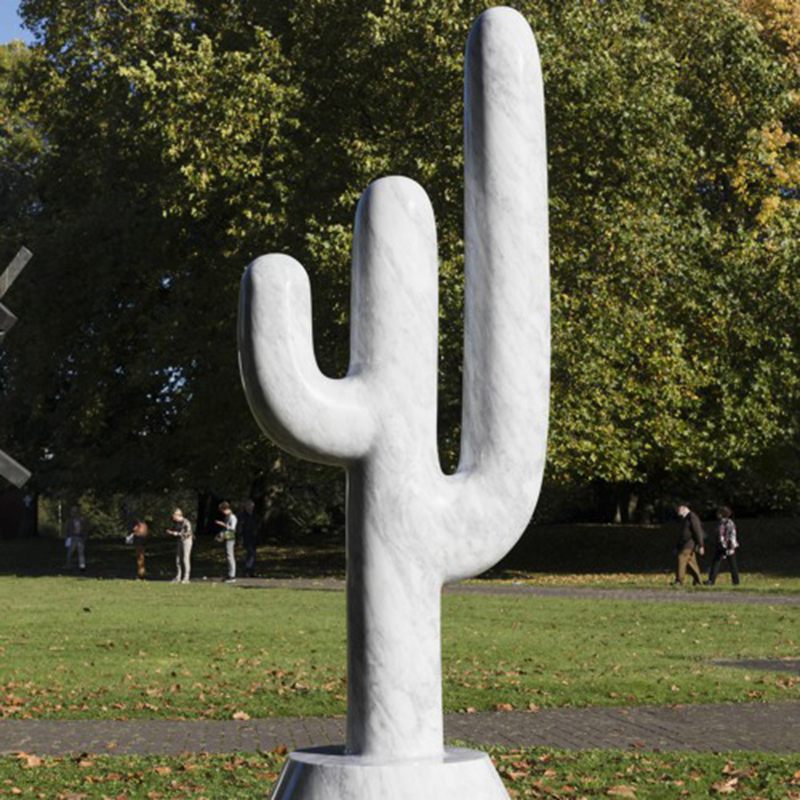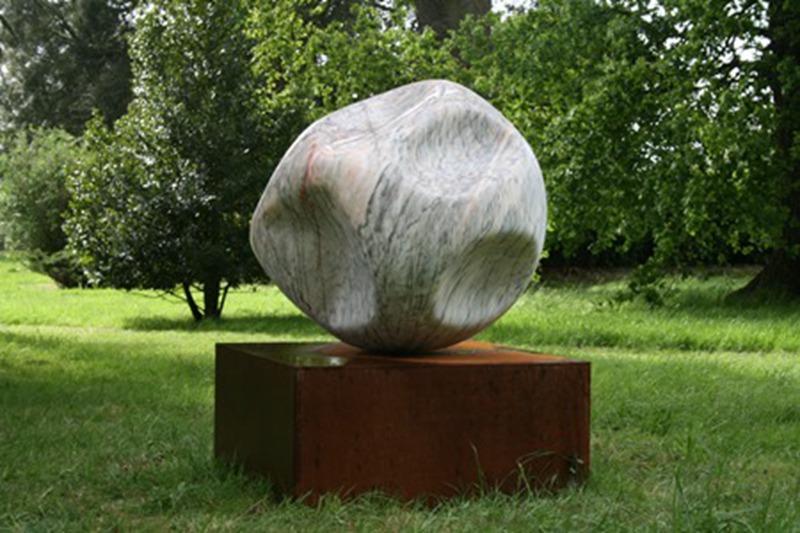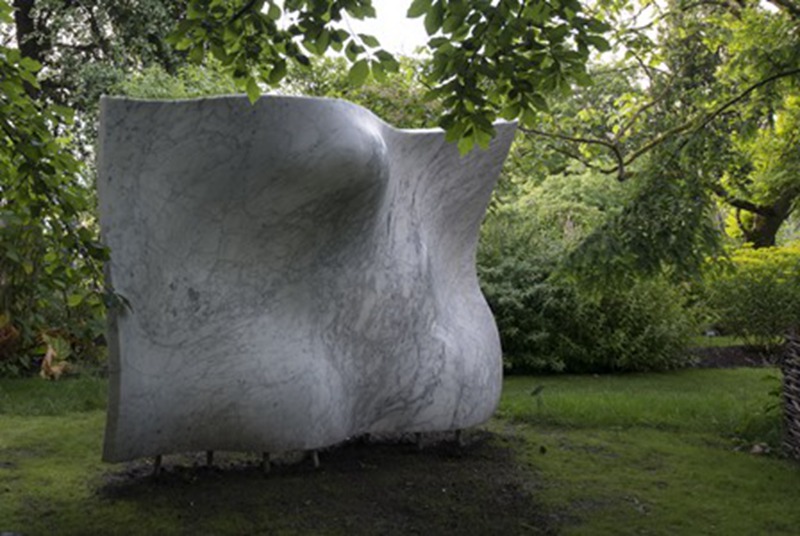 Strong Packaging:
Because of the long-distance transportation, some customers may worry about the packaging and transportation of the stainless steel and landscape sculpture. You could rest assured about this because the packaging we use for marble sculptures has been verified by more than ten years of practical experience and is very safe. Strong wooden crates are used for product packaging. In addition, we would wrap several layers of thick and soft cotton on the surface of the sculpture. Moreover, we also provide customers with full transportation insurance to fully protect their interests of customers.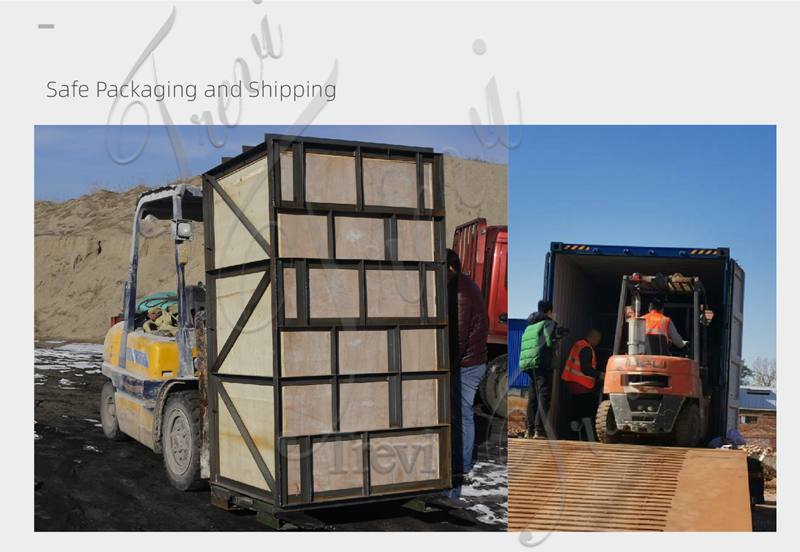 Whether you are a landscaper, designer, or simply a homeowner looking to enhance your outdoor space, marble sculpture could be a unique and memorable addition. If you are interested in this marble modern landscape sculpture, please feel free to contact us.