Wave Bust Introduction:
This abstract wave bust sculpture is carved from natural marble. The original creator of this work is the French artist Léo Caillard. Léo Caillard creates his own pieces in marble, combining 3D modeling and hand finishing. He used the features of the antique busts for his "Wave Stone" series, deformed sculptures, which he had previously used a computer to test the limits of torsion: How much deformation can the sculptures remain clear and stable? Such marble bust sculptures reflect the creator's exploration of space.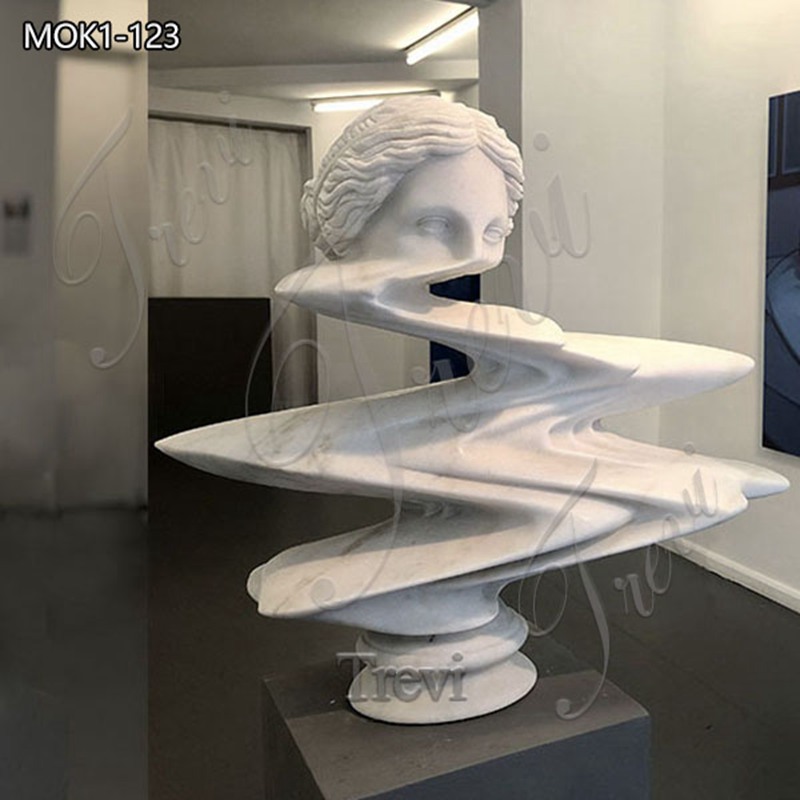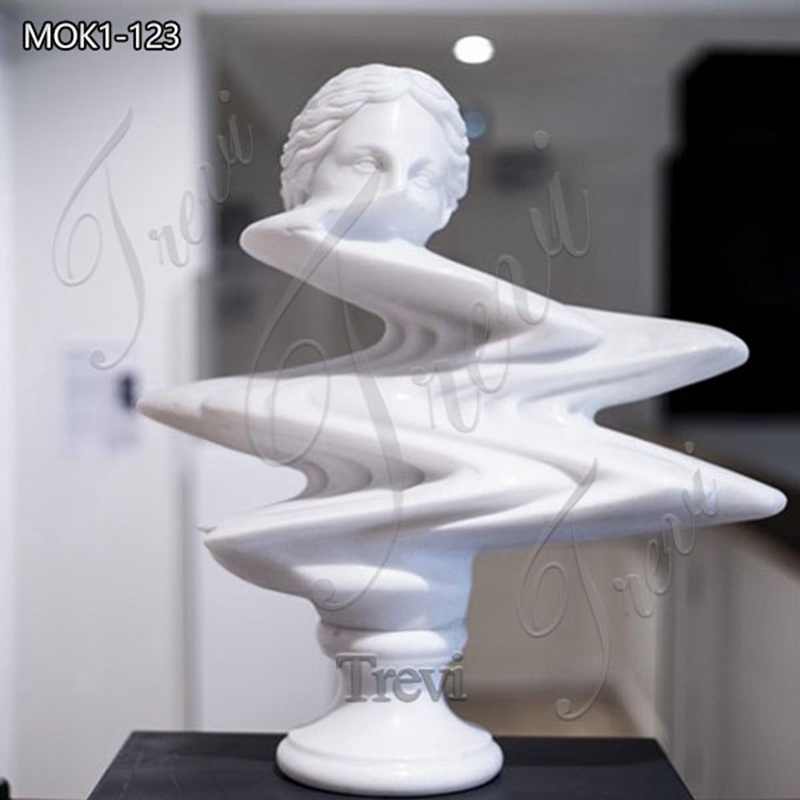 Various Material Options:
Trevi factory has abundant reserves of natural marble. Our marble comes directly from the famous natural marble mines in China, not only of high quality but also with a wide range of colors. Red marble, green marble, yellow marble, pure white, or pure black marble can all be found in the Trevi factory. Some natural marble surfaces have beautiful and natural veins, which have a good decorative effect. You can choose according to your preferences.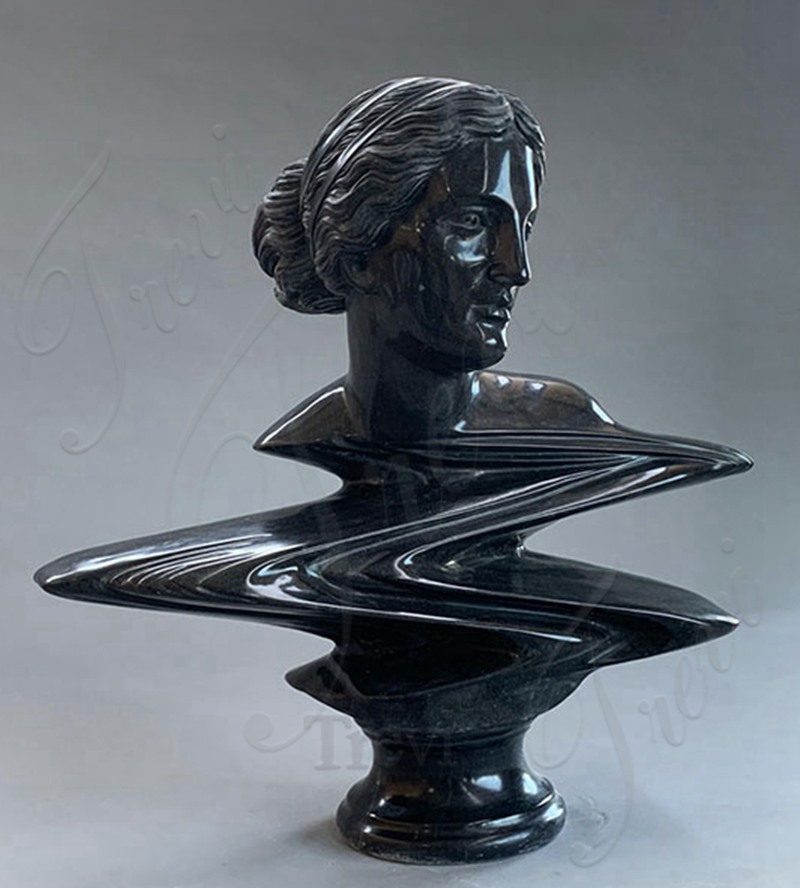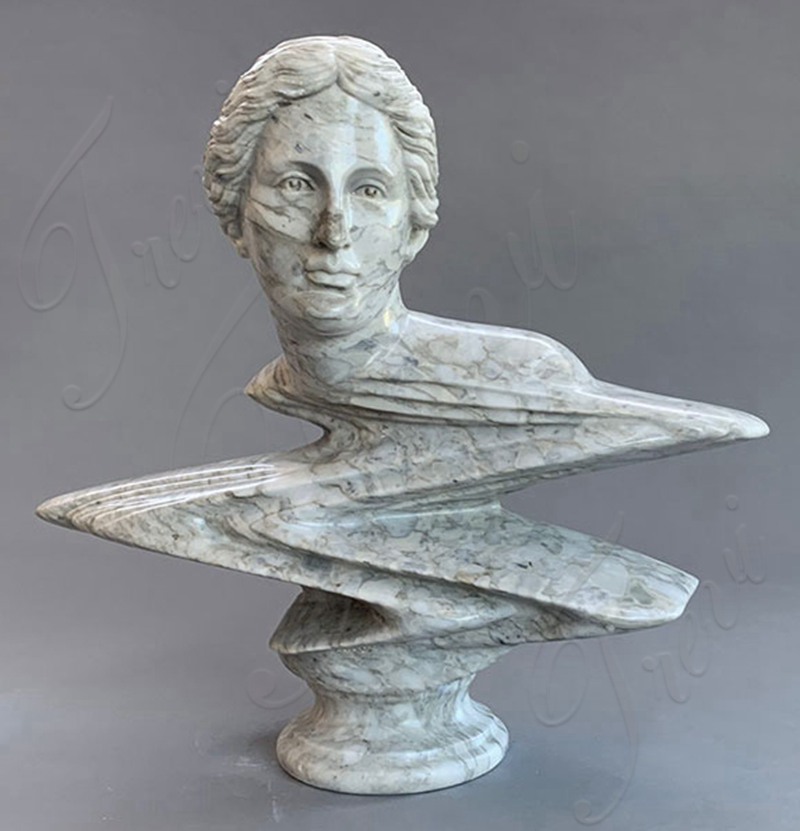 Other Bust Choices:
There are many types of modern marble bust sculptures in the same series. For example, the classic male figure wave bust sculpture, beautiful female figure wave bust sculpture, and so on. Of course, we also provide customized services for you. For example, you want to change the bust sculpture's face to a real person's face, or you want the face of some famous people, etc. As long as you provide us with relevant photos, our designers can satisfy you.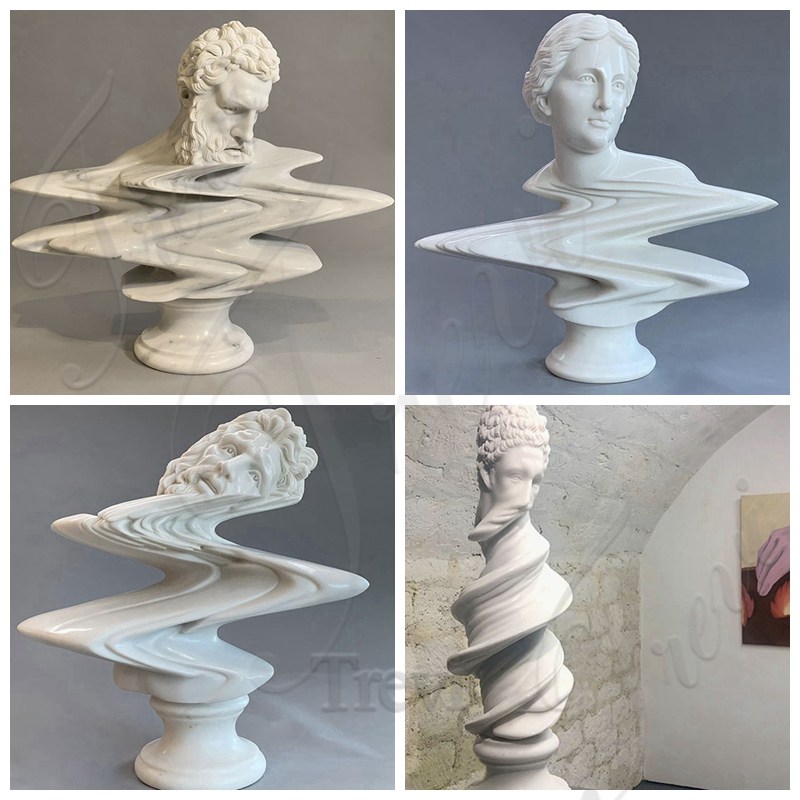 Maintenance of Marble Sculpture:
Marble sculpture requires regular care and cleaning to maintain its smooth, refined appearance. When cleaning, use less water, regularly wipe with a slightly damp cloth with mild detergent, then dry and polish with a clean soft cloth to restore its luster. Or wipe it carefully with a liquid scrubbing agent. You can use lemon juice or vinegar to clean the stains, but the lemon stays on it for no more than 2 minutes. Repeat the operation if necessary, then wash and dry. For minor scratches, special marble polishing powder and care agent can be used.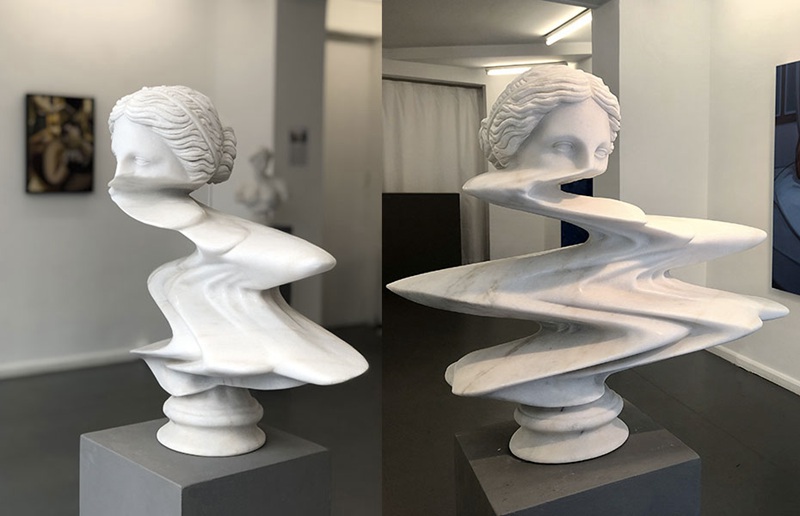 Trevi can not only provide you with high-quality marble sculptures but also provide you with 1-to-1 thoughtful service. If you are interested in this abstract wave bust sculpture, please feel free to contact us.