This is a large white marble hand sculpture. The hands make a heart shape, which looks romantic and beautiful. The detailed carving makes the hands realistic and vivid, and we could clearly see the texture of the hands. The use of pure white natural marble not only makes it look noble but also enables the sculpture to have a long lifespan.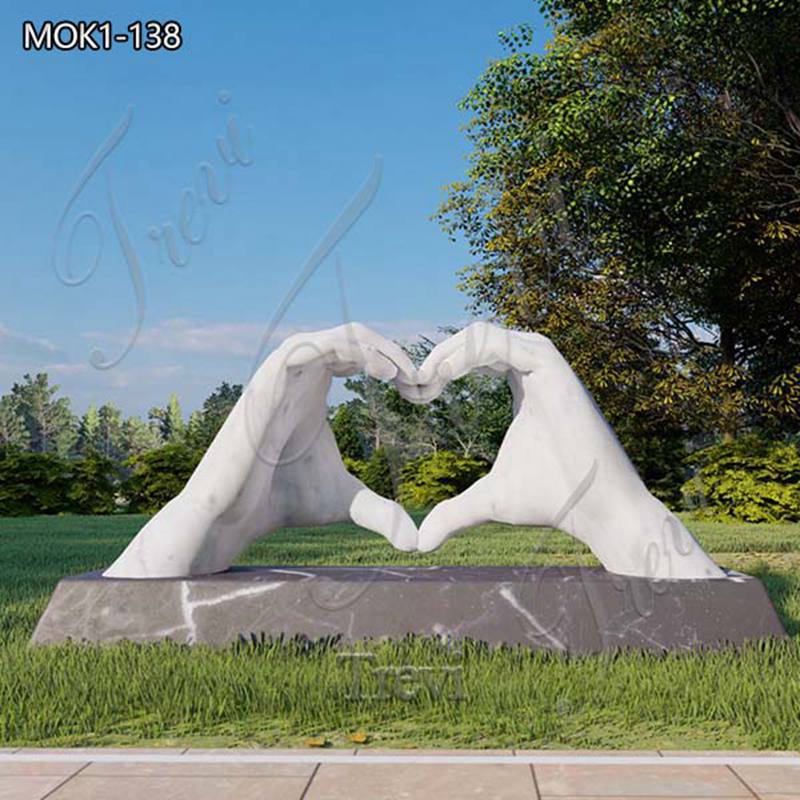 Different Material Options:
Trevi supports this big hand sculpture to be made with different materials. The same style of sculpture made of different materials would give people different feelings. For example, this hand sculpture made of marble looks white and delicate, giving people a sense of nobility. The hand sculpture made of highly polished stainless steel looks smooth and bright, giving people a modern look, and has strong corrosion resistance. Made of aluminum would give people a strong texture. No matter what kind of material we could make it for you.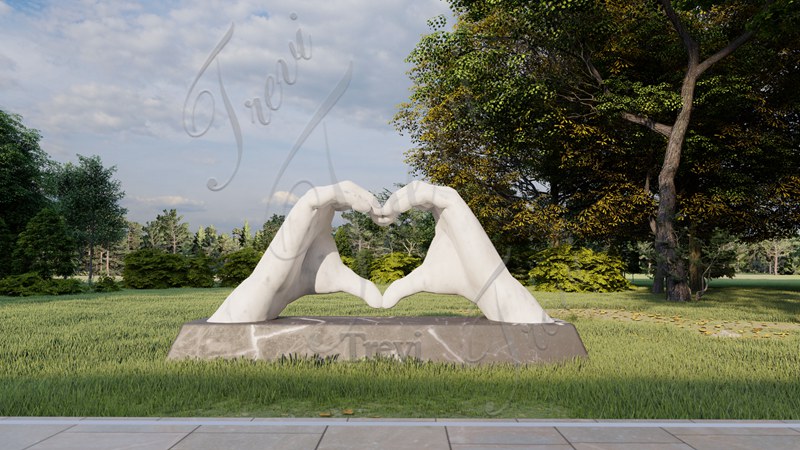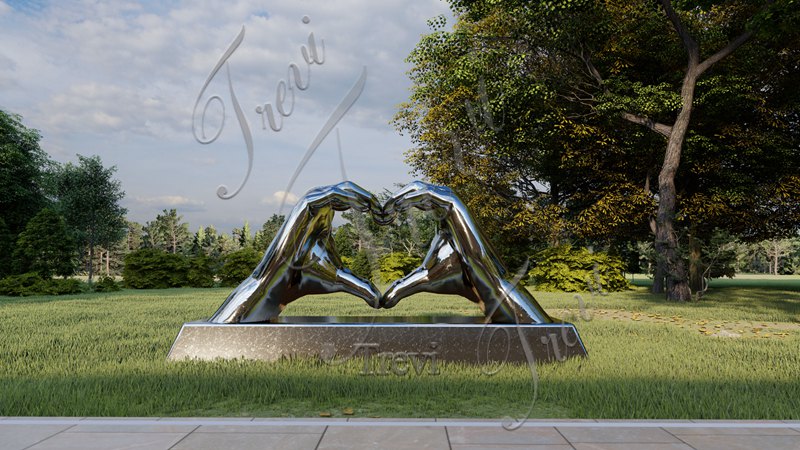 Beautiful Statues Bring You Visual Enjoyment:
Such realistic and beautiful large garden statues could greatly attract people's interest when placed outdoors. Because it could form a color contrast with the surrounding green grass and other landscapes, giving people a different visual enjoyment, thereby beautifying the surrounding environment. When you have a sculpture like this in your garden or outdoors on your lawn, people couldn't help but take pictures. When you see such a beautiful and romantic sculpture, you could have a good mood all day.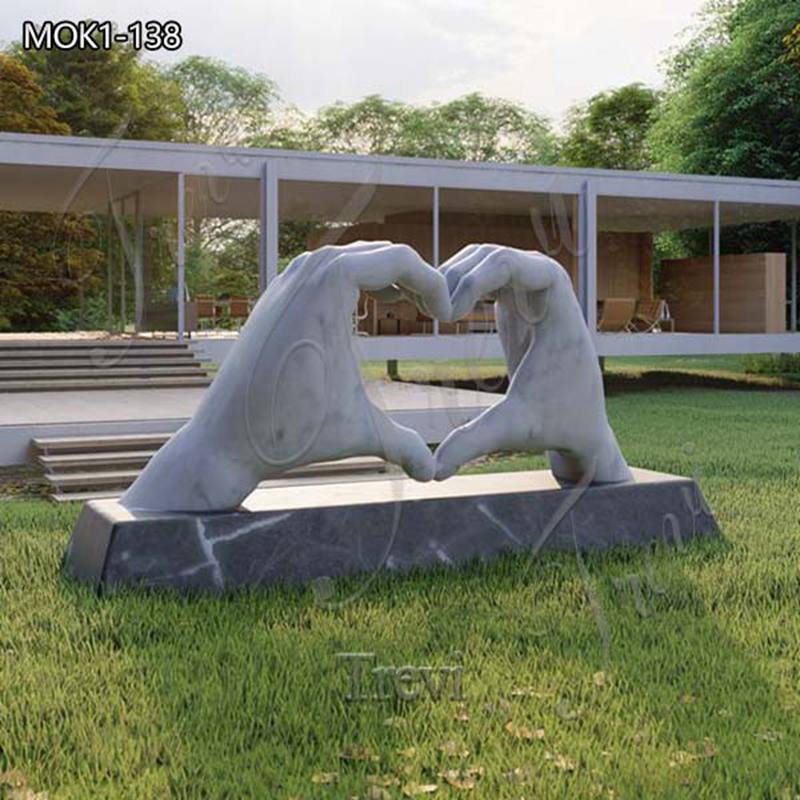 Various Styles to Choose from:
The beautiful marble garden statues made by the Trevi factory come in many different styles. For example, large marble rockery sculptures, marble abstract sculptures, marble lotus sculptures, etc. Of course, we also support customized styles. You could design by yourself or communicate with our designers. Our excellent designers and engravers are fully capable of meeting all your reasonable needs.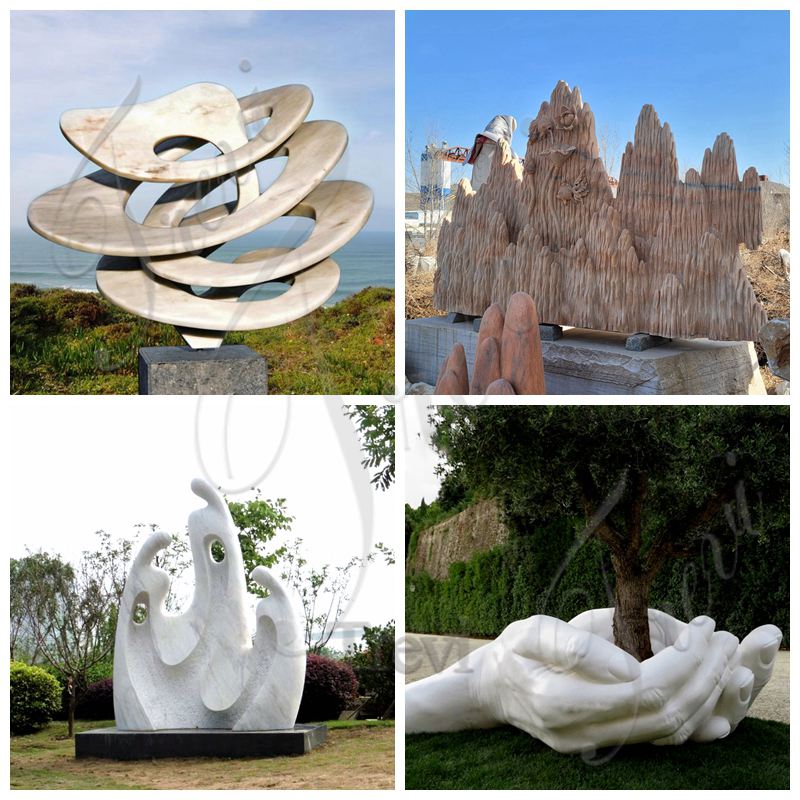 Trevi welcomes friends from all over the world. If you are interested in this marble hand sculpture, please feel free to contact us.