Large Marble Yard Statue Introduction:
Trevi has made many such large yard statues for sale. The one presented to you is a rockery statue made of blood-red marble. This statue is done by hand carving by the master sculptor of the Trevi factory, and some of the lotus statues and fish statues on it are so realistic and vivid. Every carving line on the rockery is so natural and smooth. If you put this statue in the garden it would definitely attract a lot of attention.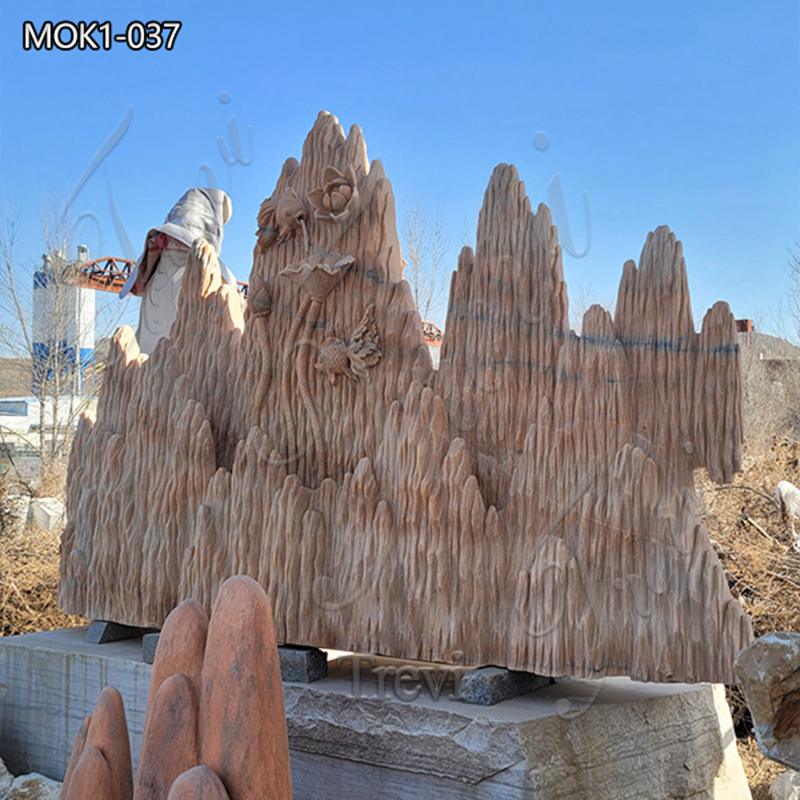 Natural Marble in Various Colors:
The natural marble in the Trevi factory is not only of high quality, but also available in a wide variety of colors. Pure white marble looks pure and noble, sunset red marble looks very gorgeous, and statues made of beige marble give people a warm feeling. You could decide the color of your statue to your liking. We guarantee that large garden statues for sale in the Trevi factory would exceed your expectations.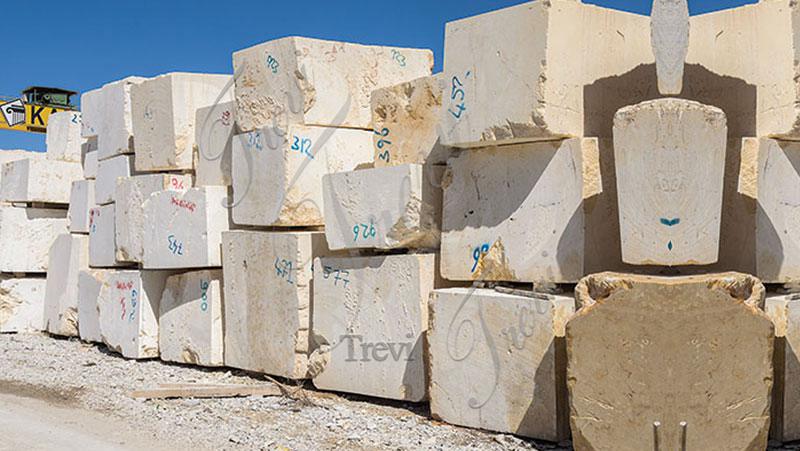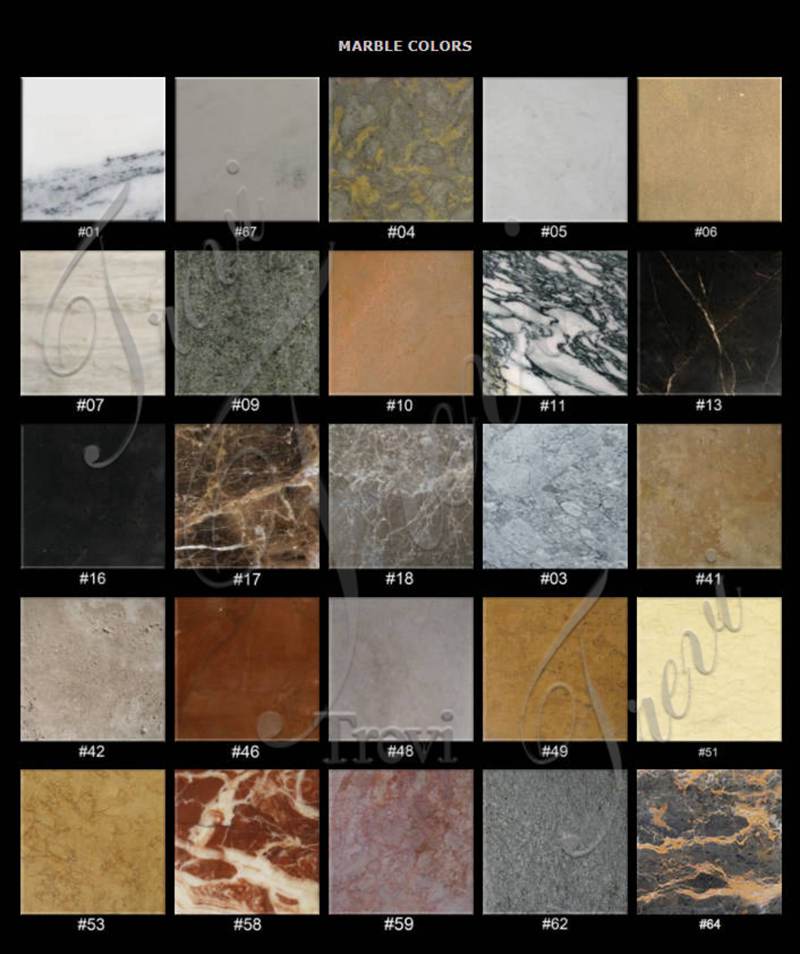 Other Garden Statues:
In addition to this rock garden statue, there are many other types of marble garden statues for sale in the Trevi factory. Examples are our marble palm statue, marble lotus statue, marble abstract garden statue, and so on. Of course, you could also make custom garden statues from us. Regardless of the type of design, our skilled master engravers could perfectly restore it. So, with so many choices and various customization services, we believe that you would be able to purchase the large garden statue that you are most satisfied with.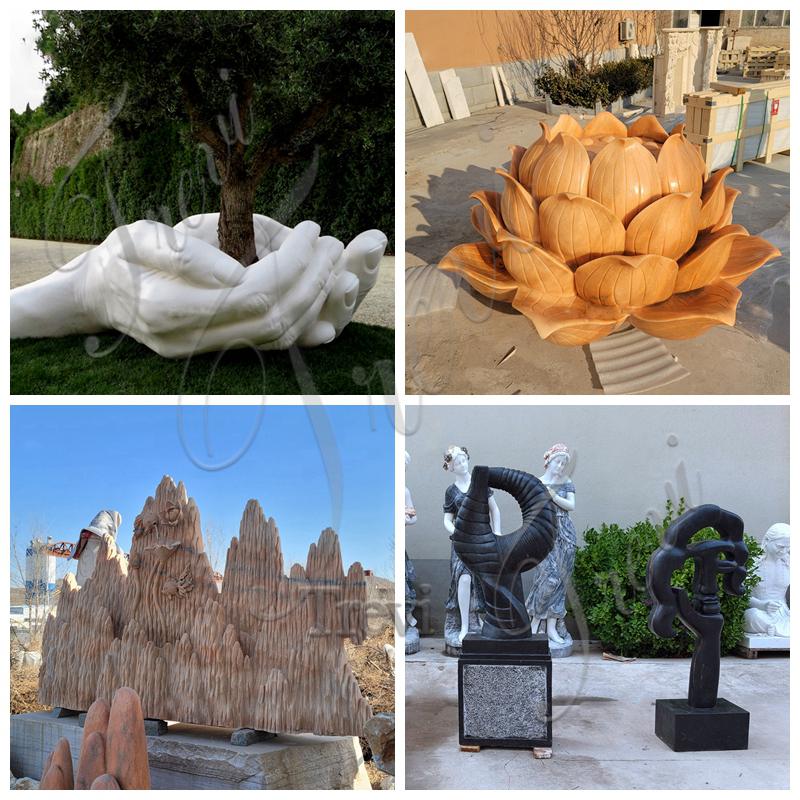 About Packing and Shipping:
Trevi has always paid great attention to the packaging and shipping of products. The wooden crates we use to pack large yard statues for sale are up to 3 cm thick. After packing, we would use the big truck to transport the statue to the port for sea shipping. This is a very safe way of shipping. In addition, in order to protect your interests to the greatest extent, we would purchase full insurance for each product. So, you could buy with confidence.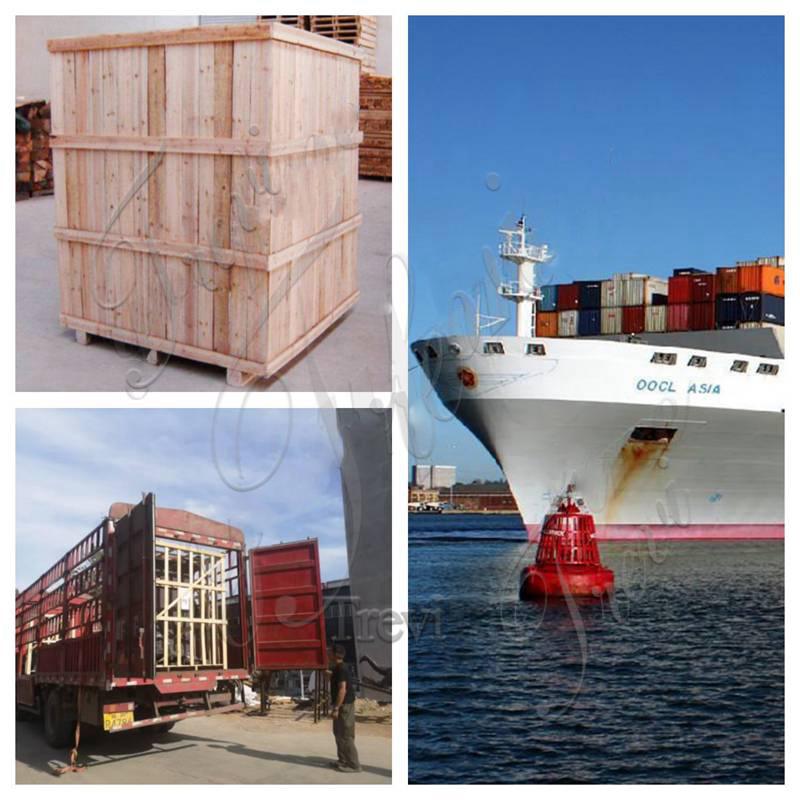 Trevi has always made it his mission to provide customers with high-quality and satisfactory status. If you are interested in our large yard statues for sale, please contact us as soon as possible.