Marble Columns Details:
Trevi's classic roman columns are made of high-quality marble material for sale. Moreover, there are many flowers carved on the head of this pillar, and each flower is very vivid, and you could even see the growth lines of each flower. Whenever you see these flowers, you feel like you are in a garden, and you could even feel the fragrance of the flowers. Trevi thinks even though the style is still not out of date over the past few decades, you still feel that this style is very in line with the aesthetic of the era.
Hand Carving Process:
And, every part of these large columns is hand-carved by the artist. Also, different parts of the column are carved with different tools. The flowers pictured were meticulously carved with finer tools. Once there is a slight error, the entire column may be unusable, so very skilled artists do such delicate work.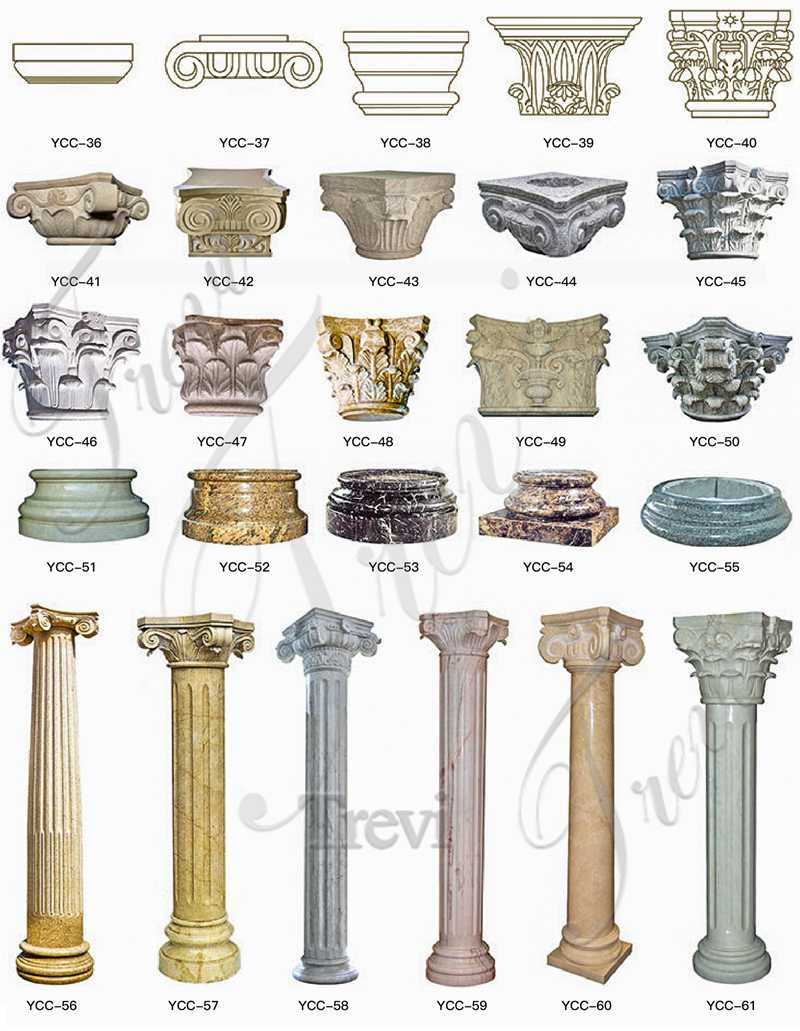 Material And Color Options:
This Marble outdoor column is carved from natural marble, we have different colors like beige, black, brown, etc. We would buy the material from the mine so we could get a very good price. Every month, we have professional workers to select materials from the mine to ensure good prices. If you have a request for the color of marble, please let us know, we would try our best to meet your request and carve a perfect marble column for you.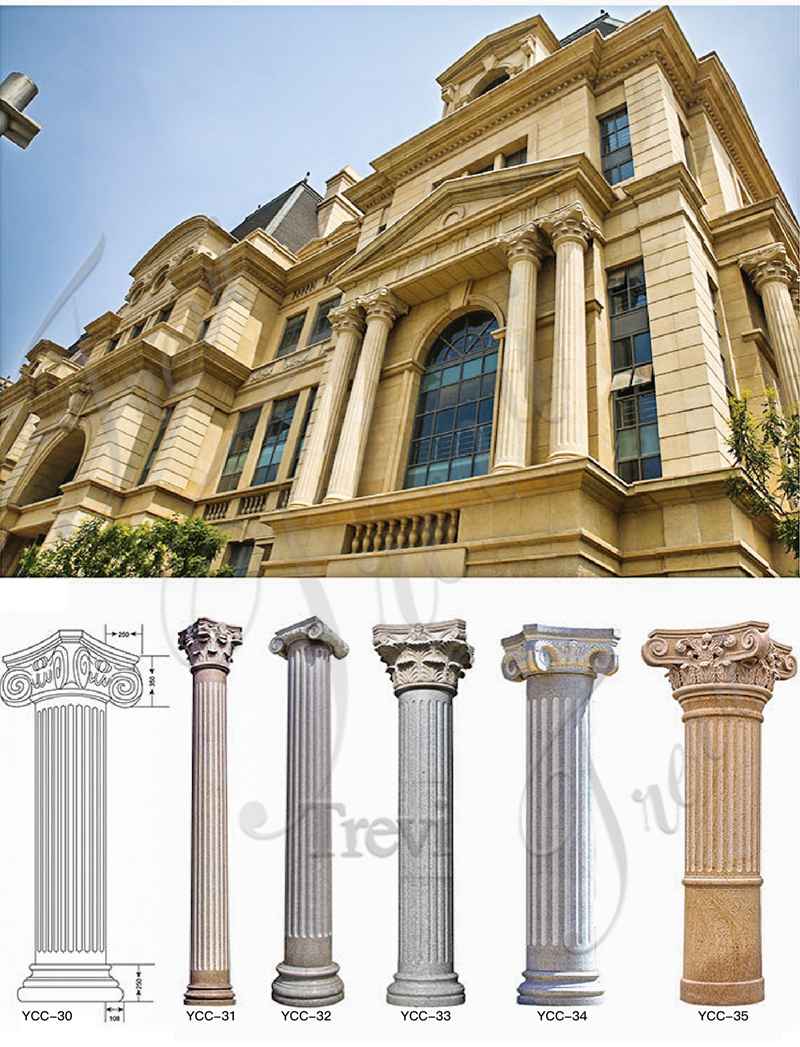 More About Column Designs:
You could choose different styles of columns according to your own decoration style. We have a variety of marble columns for you to choose from, such as our Doric, Ionic, Corinthian, and Romanesque ancient columns. Moreover, our marble columns are widely used in architecture and non-architecture. If you prefer a classic style, you could choose character pillars.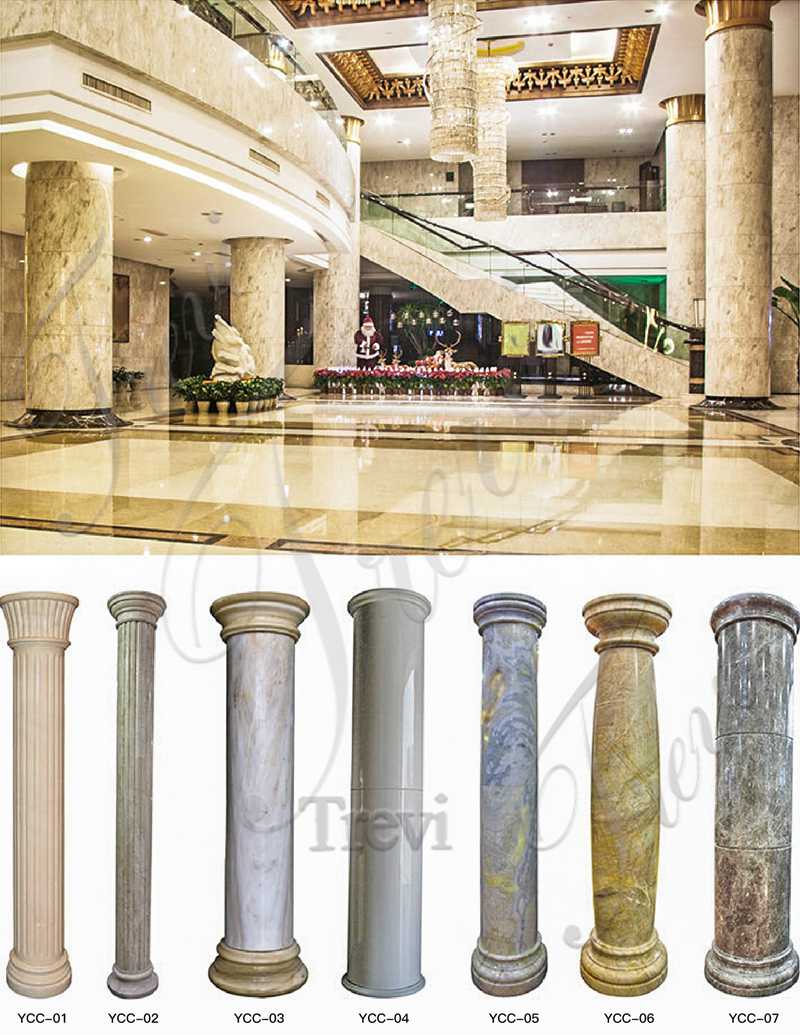 Marble pillars could add quality to your home and enhance your quality of life while expressing your love for life. So come to our website to choose your favorite post and let's have the perfect meeting. Please contact us now.