Marble Corinthian Columns Introduction
These are our stunning white marble columns, meticulously designed in the iconic Corinthian style. These pillars are expertly crafted in three distinct components, each contributing to their exceptional aesthetic and structural integrity.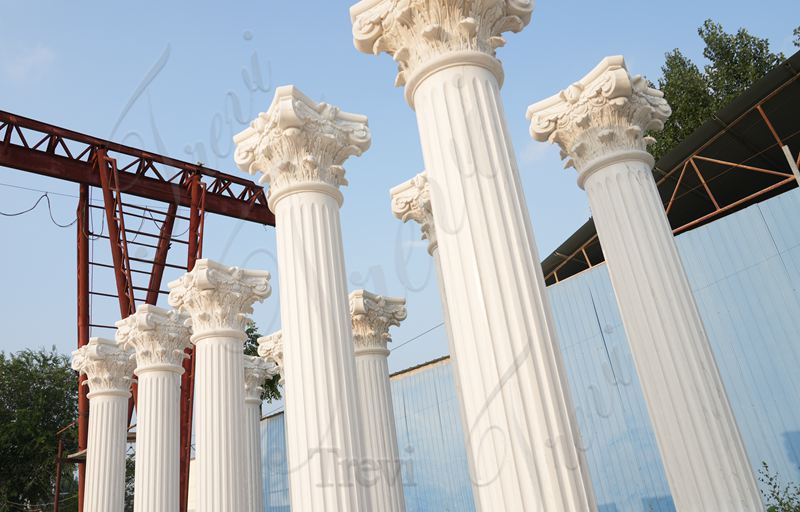 At the pinnacle of these columns, you'll find the ornate capital, intricately adorned with acanthus leaves and volutes, serving as a testament to the grandeur of ancient Greek architecture. Below the capital, the fluted shaft of the column displays masterful precision in its vertical grooves, adding depth and texture to the column's appearance, while paying homage to classical Greek and Roman influences.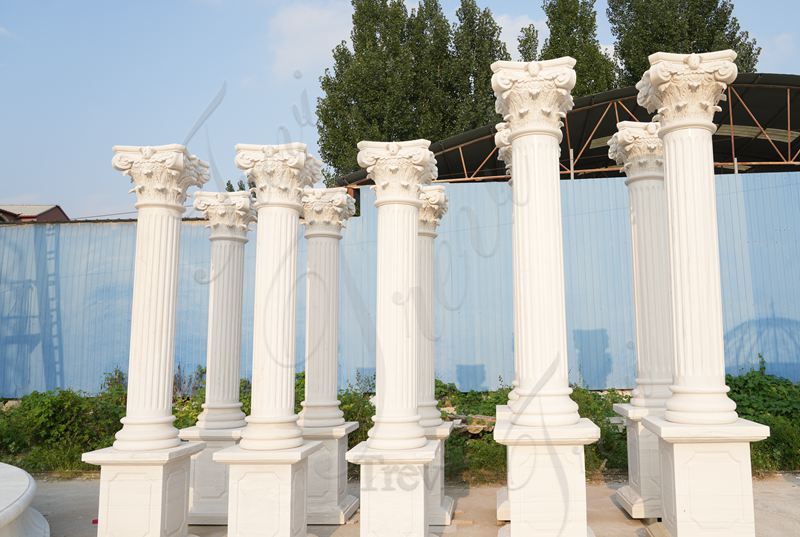 The base of the column, a solid and stable foundation, provides not only structural support but also a seamless transition from the column to the ground, enhancing the overall elegance and balance of the design.
Vivid Details of The Marble Column
At Trevi factory, our artisans are true masters of their craft, with years of experience and a deep appreciation for the intricate details that define classical Corinthian-style design. Our artisans' dedication to their craft is evident in every capital they create, turning these columns into more than just architectural elements – they become showcases of artistry and refined expertise. When you choose our marble columns, you're not just investing in structural support; you're investing in the legacy of centuries-old craftsmanship and a timeless symbol of sophistication.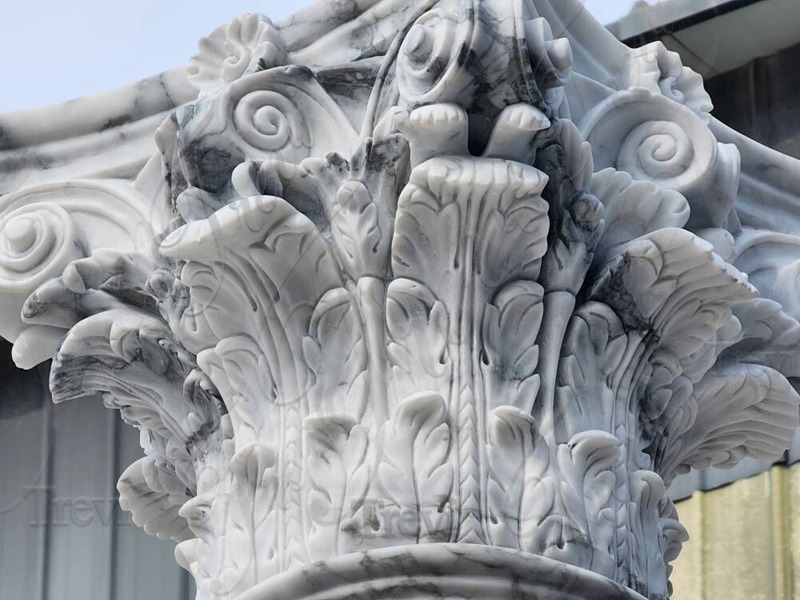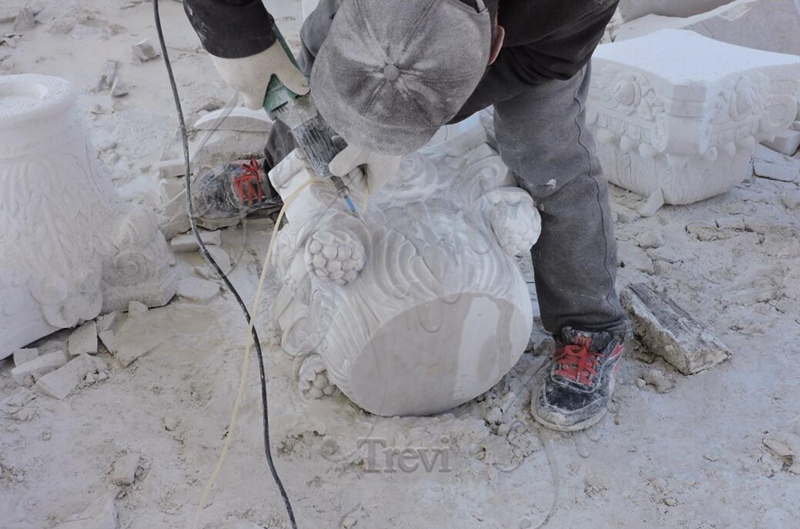 High–Quality Marble Material
Trevi factory takes great care in the selection of premium marble for the production of our marble columns, resulting in not only exquisite aesthetics but also outstanding durability. We go to great lengths to ensure that our marble is of the highest quality, characterized by its exceptional strength and resistance. This commitment to quality ensures that our marble columns stand the test of time, making them a reliable and long-lasting choice for any architectural or decorative project.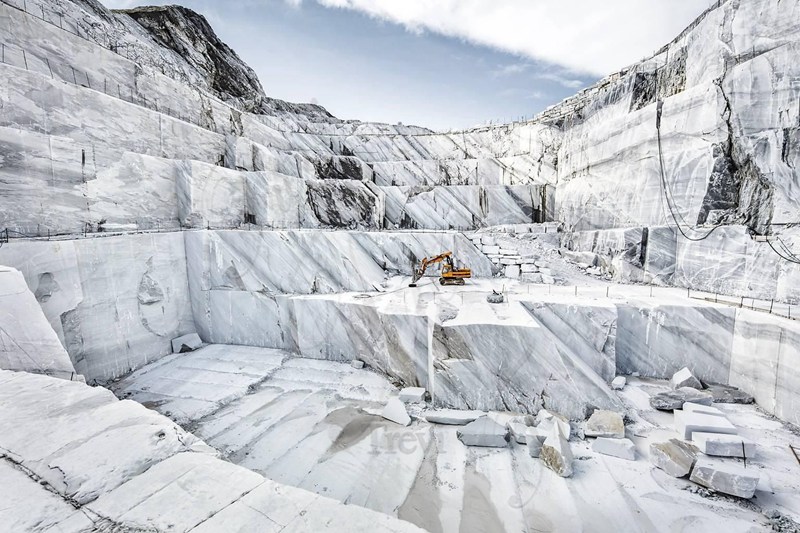 Marble Pillars for Home Decoration
Our white marble Greek columns are ideally suited for interior decor. Their classical beauty and timeless design make them the perfect choice to enhance the elegance and sophistication of any indoor space.
More Marble Columns Styles to Choose
Trevi creates marble columns in a variety of styles to suit different architectural preferences. Whether you prefer detailed Corinthian columns, simple Doric columns, or the elegance of Ionic or composite styles, our versatile artisans can bring your vision to life. Our columns enhance the beauty of any design, adding sophistication and grandeur to your space.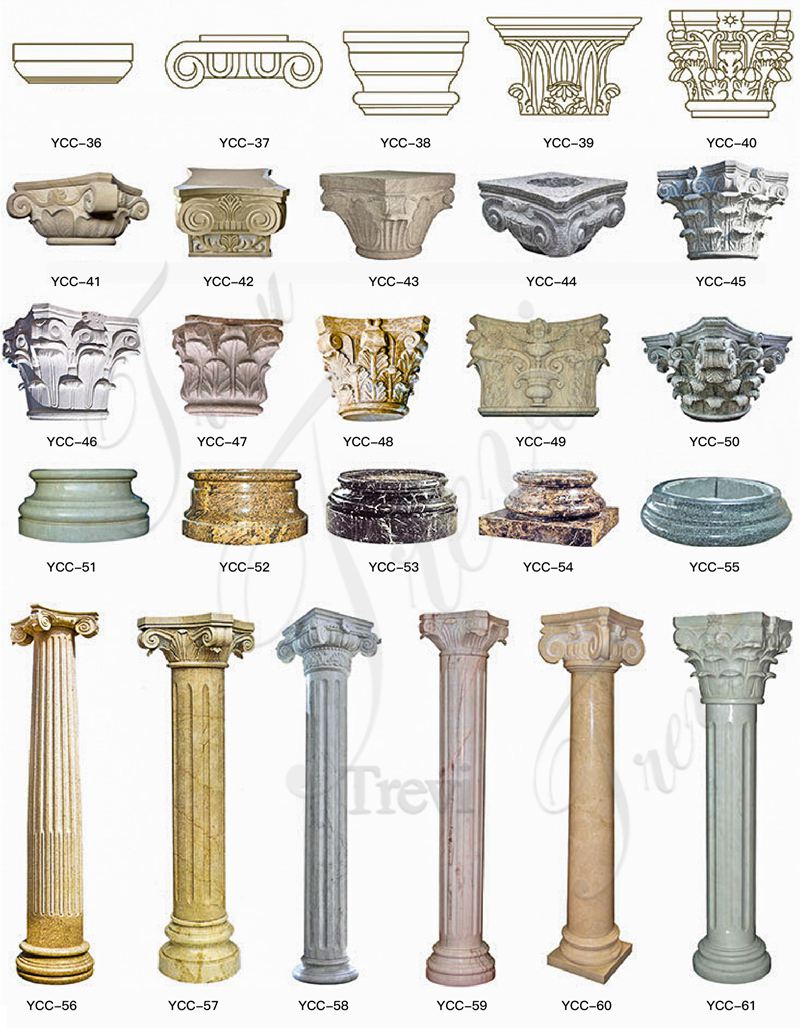 Most importantly, we would also buy full insurance for the Greek columns to give our clients support. If you want marble Corinthian columns to decorate your house, don't hesitate to get in touch with us.