Our Large Classic Large Marble Roman Columns are produced by a unique and proprietary dry casting process. More than 90% of the finished marble columns are natural marble, giving it the look and feel of natural marble. The marble pillars have a solid thickness for indoors and outdoors environment, and the figures on the columns are pure carefully hand carved by our experienced sculptors.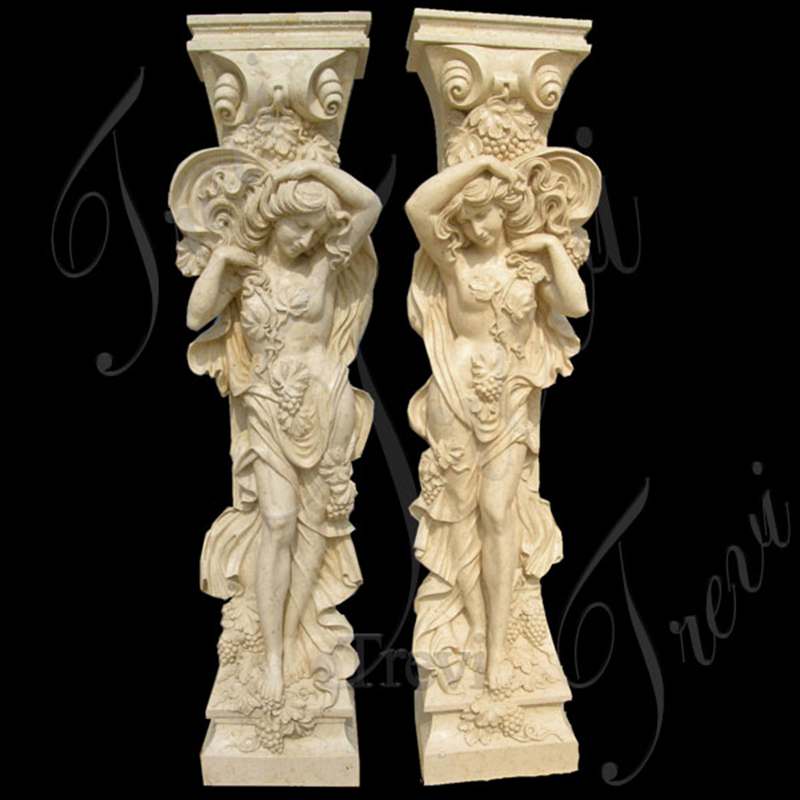 Elegant hand carved Large Classic Large Marble Roman Columns, which are very cheap in its nature, marble travertine and other types of stone pillars, often referred to as Roman columns and sometimes as Greek columns generally. These columns are antique style architectural accessories that add a touch of history and craftsmanship to the architectural decoration and make an extremely attractive display.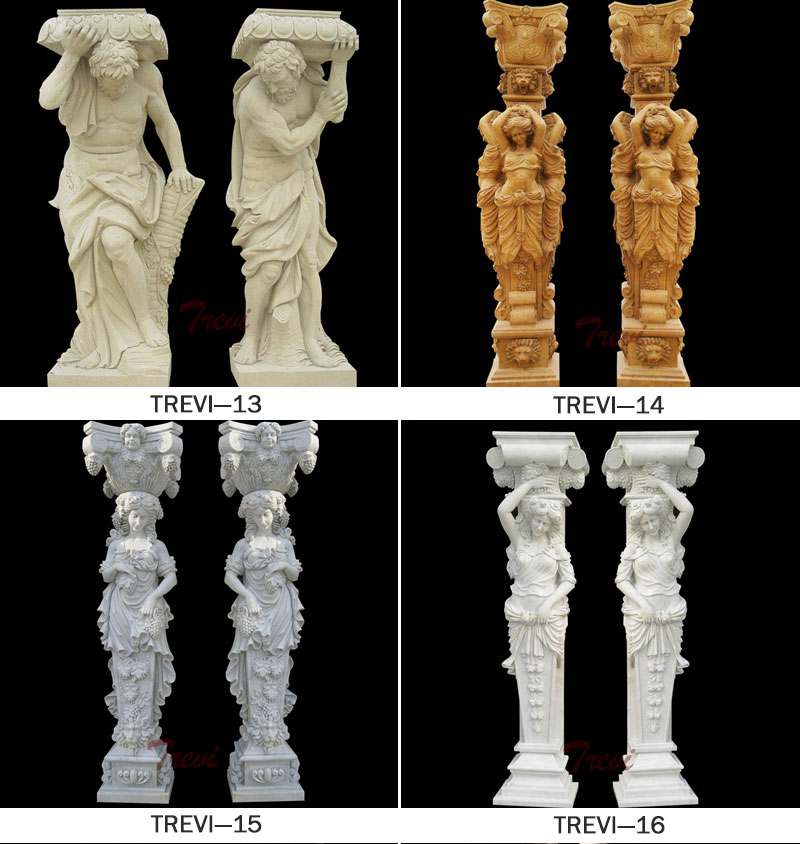 Some Questions You May be Interested:
1. Are you a factory or trading company?
We are a marble sculpture foundry (factory), we produce clay molds and marble sculptures in our own factory. We also welcome our customers to visit our factory for communication and inspection.
2. How long could my order be finished?
If the product you bought on stock, they would be completed within one week; if the product is not in stock or needs to be customized, it also depends on the number of sculptures your order. Under normal circumstances, they would be completed within one month.
3. Could you deliver my sculpture to my home or my project?
We could provide door-to-door delivery services for most countries around the world. If you need this service, please contact us to confirm how many days and how much it may be required.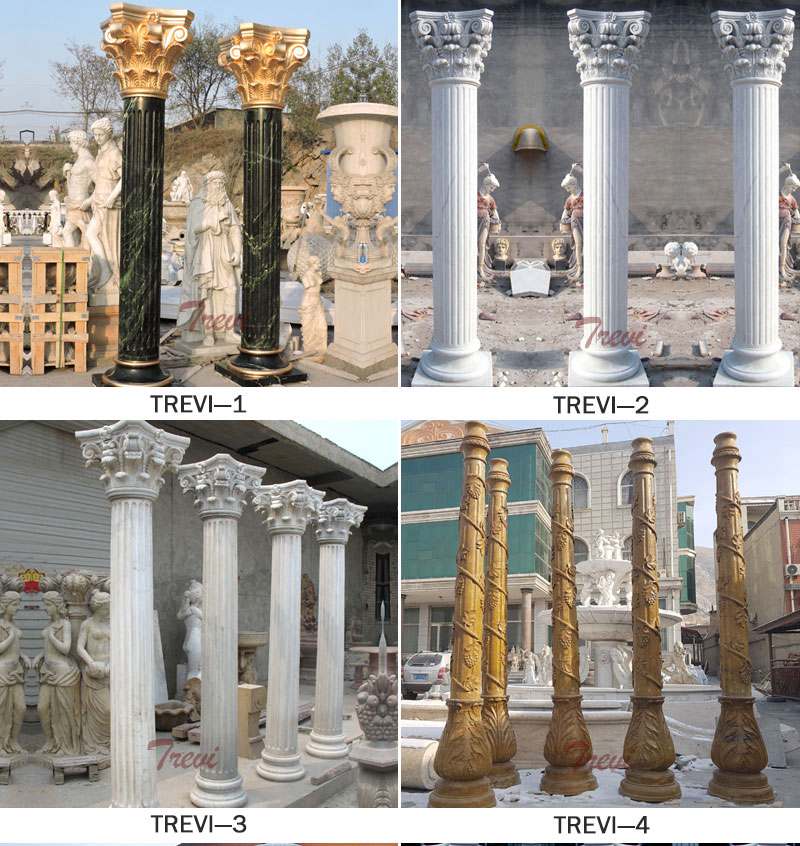 Our main purpose is to meet the needs of our customers by exceeding their expectations each time. For our important customers, we offer customization to meet their needs. With such a wide range of products and large-scale production facilities, we could assure our customers the diversity and timely delivery of their products. This does not mean that we compromise on product quality. In fact, we have strict guidance on the products that pass the quality control process, and we even provide the best quality storage and packaging for our products.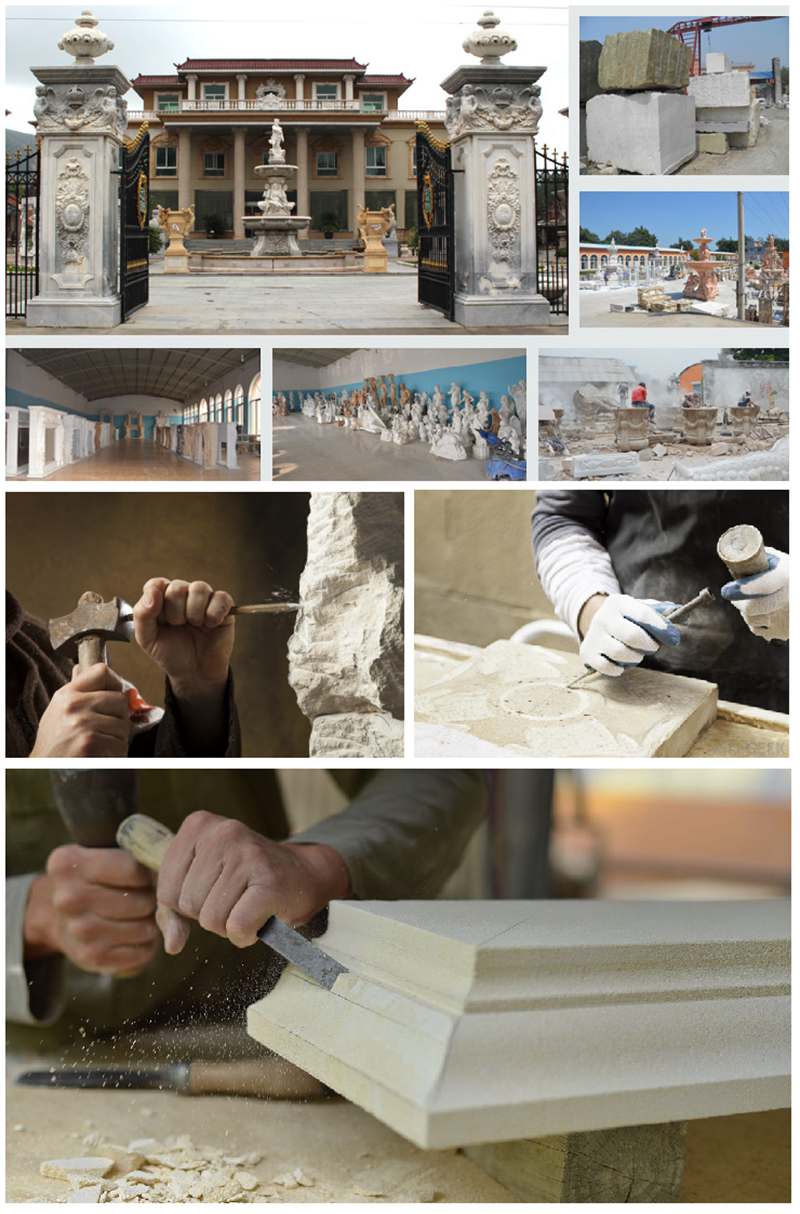 Please contact Trevi Art Sculpture to consult our Large Classic Large Marble Roman Columns' price and other details information. We are highly dedicated professionals and focus on the finest details to serve our clients.