Bavarian Madonna and Child Marble Statue Detail:
What a delicate and perfect Bavarian Madonna and child marble statue displayed in front of us. Beautiful and sacred Bavarian Madonna holding a cute child. Every detail of this Bavarian Madonna and child are very exquisite and realistic. This is all 100% hand-carved by our professional sculptors, and then high polished carefully.
This Bavarian Madonna and child marble statue is life size with a marble base. Here at Trevi Art Sculpture, the quality of all marble sculptures is guaranteed. Because we choose high-quality marble raw materials, all materials are strictly selected by our workers. So whether it is placed indoors or outdoors, it could be used for hundreds of years.

More Designs of Religious Marble Sculptures:
Trevi Art religious statues for the Catholic faith come in a wide variety of styles, sizes, and price ranges. Whether you are looking to decorate a church or simply adding one statue to your garden, we have one of the largest selections in the world for you to choose. You will find numerous statues of the Virgin Mary sculptures and Jesus garden sculptures, and our collection also contains reproductions of famous Michelangelo sculpture like The Creation of Adam, The Pieta, and Moses. We also have pieces representing Leonardo de Vinci's depiction of the Last Supper. On a more modern note, there are works like Auguste Rodin The Hand of God.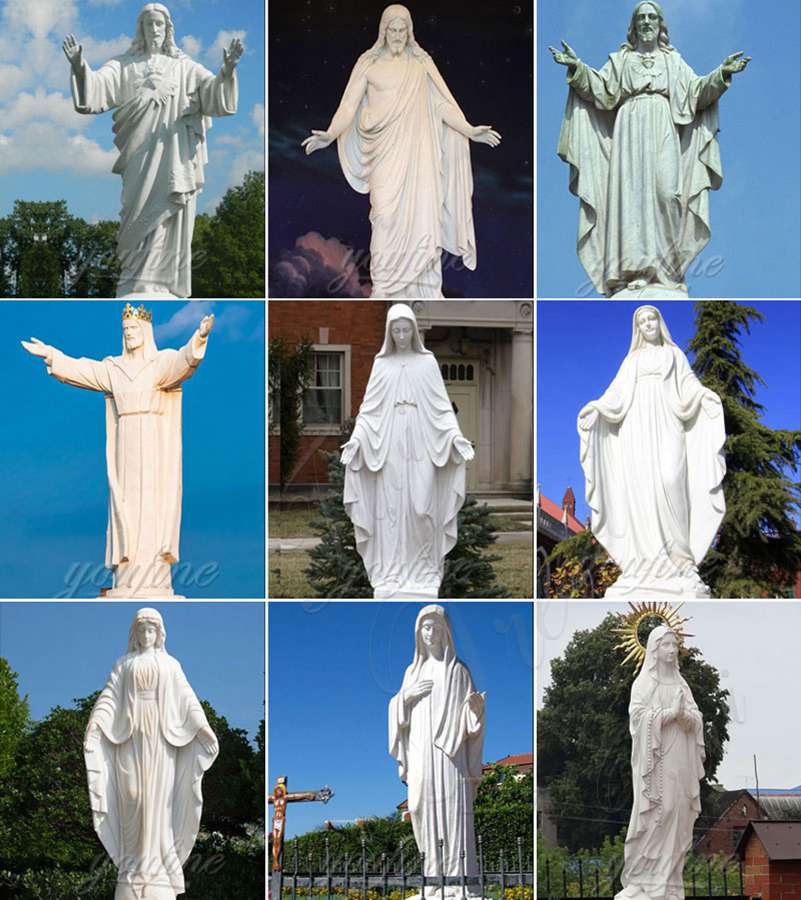 Why Choose Trevi Art Sculpture?
Our expertise in the production and creation of handicrafts helps us meet the artistic requirements of our many customers in the international market, and we could also provide professional customized services to our customers. We are able to provide our customers with more than expected sculpture products in the best way and service to satisfy the artistic lovers' love of sculpture products.
So welcome to inquire for more information such as price, size, shipping cost and delivery time, design about our Bavarian Madonna  marble statue. Our staff would reply you in the shortest time.