Laocoon and His Sons Sculpture Detail:
Trevi Laocoon and his sons' statue look very realistic. Especially Laocoon's expression is lifelike. And, the muscles of this large famous sculpture are very real. It all stems from our artist studying the original body proportions. And, they are very strict to carve every detail of the sculpture as the original. There is no doubt that Trevi can fully replicate this Greek mythological figure sculpture for you.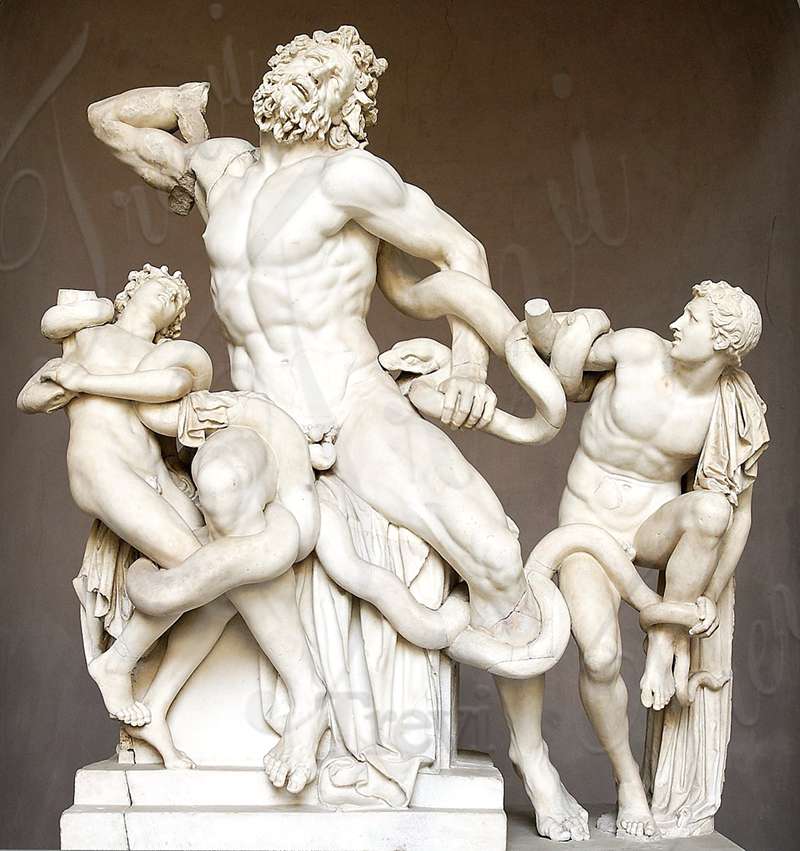 The Symbol of Hellenistic Art:
This famous marble Laocoon and his sons' statue is known as the Laocoon Group metaphorical Greek sculpture, or Laocoon and his son. It is a huge statue that is exhibited at the Museo Pio Clementino, in the Vatican Museums, Rome.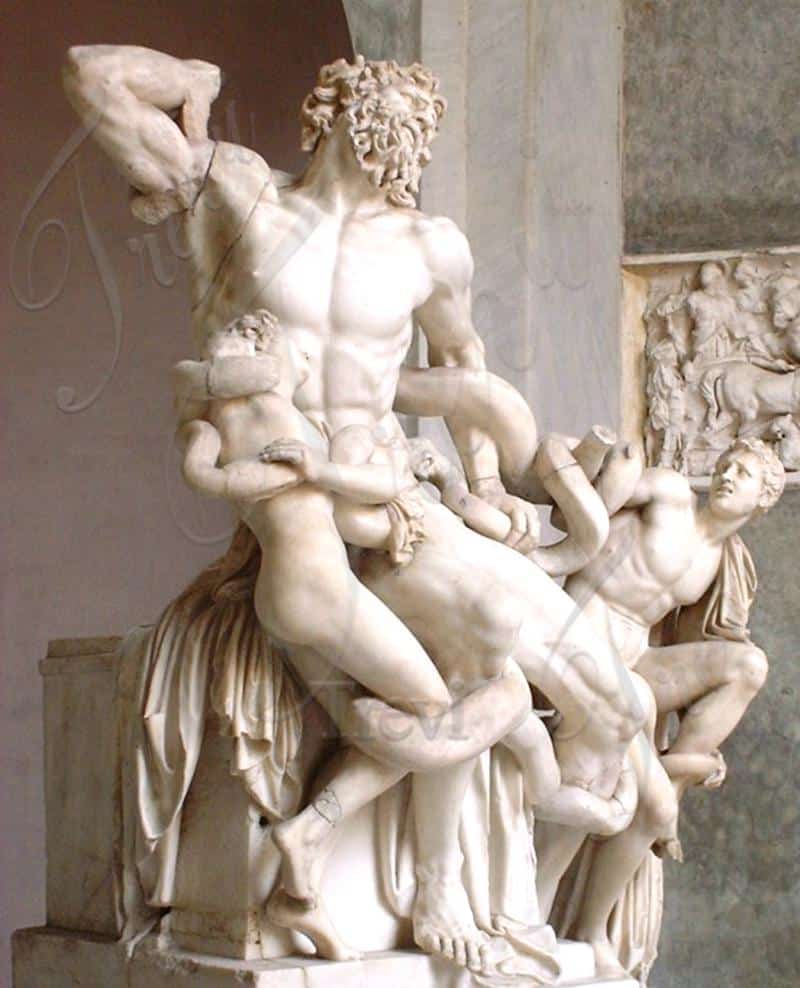 This is a marble copy of a bronze sculpture, according to the Roman writer Elder Pliny, depicting the Troy priest Laocoon and his two sons Antipas and Thymbraeus being killed by giant snakes, as described by the Rome poet Virgil in his epic poem the Aeneid.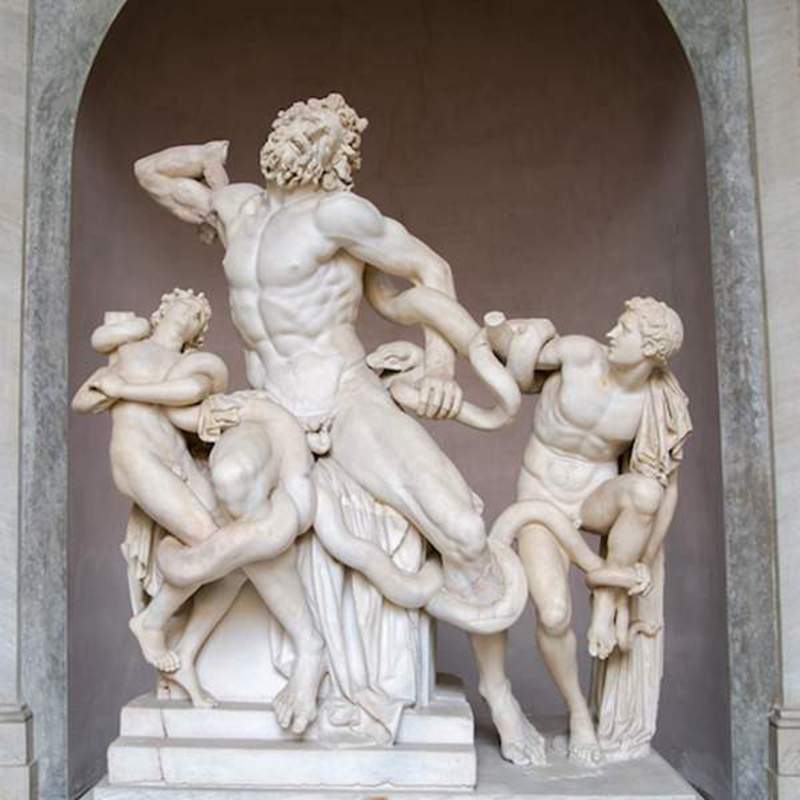 This piece of art, the famous marble Laocoon and his sons' statue was made by Titus Flavius Vespasianus, the future Roman Emperor Titus, and was attributed by Pliny to three sculptors from the Greek island of Rhodes: Hagesander, Athenodoros, and Polydorus. This attribution coincides with the inscriptions on other similar marble fragments found separately from Laocoon itself.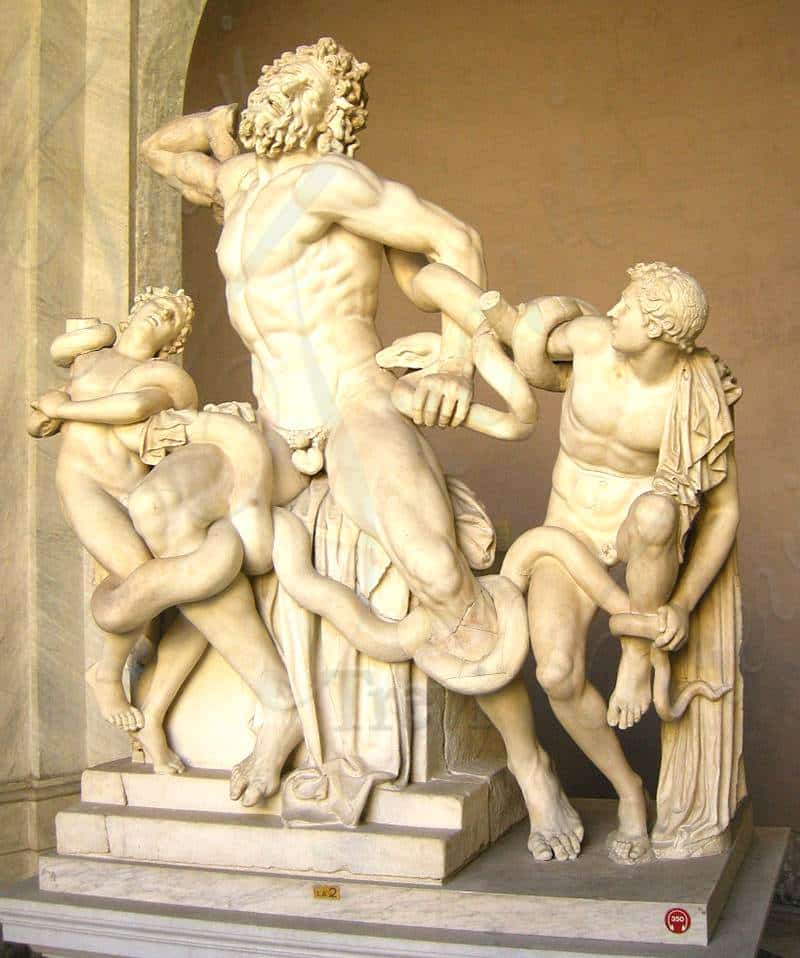 Although the date and original details of Laocoon and his son remain uncertain, it is considered one of the greatest works of Greek sculpture during the Hellenistic period, especially seen in the Pergamene School, and beyond the Ross Milo, it may be the most famous sculpture in ancient Greece.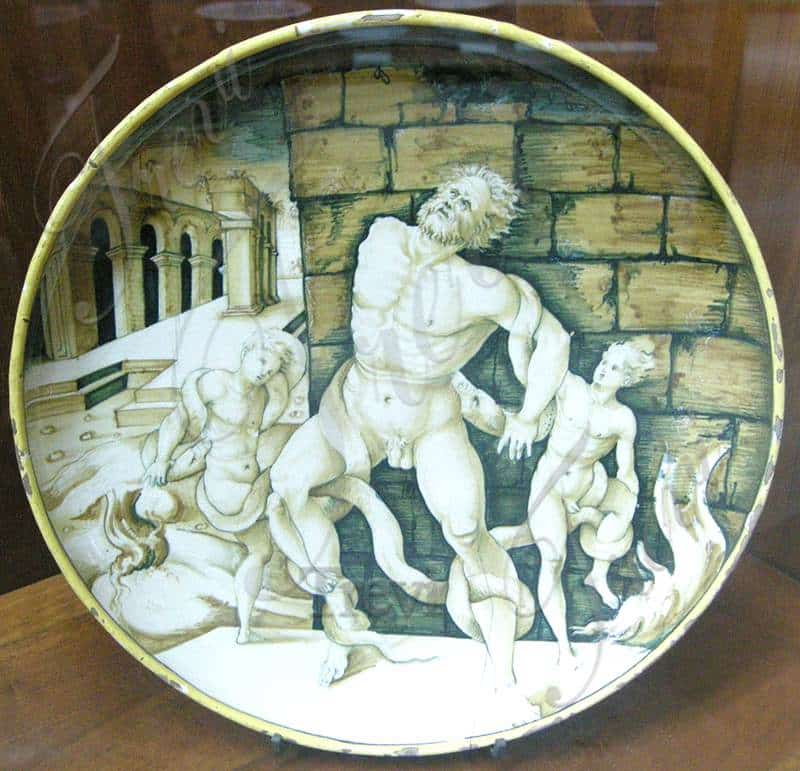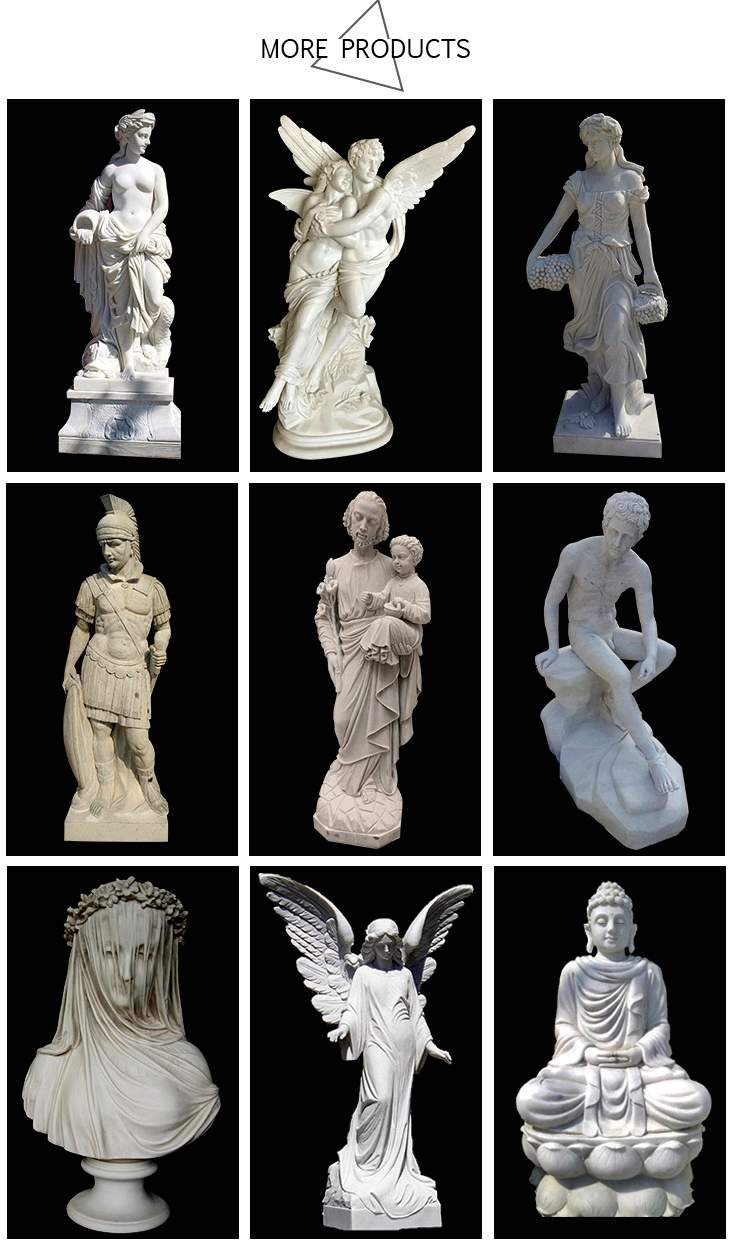 Advantages of Trevi Factory:
Advantages of Trevi Factory is a leading sculpture factory and exporter in Quyang, which is known as the hometown of sculpture. And we are specialized in making hand-carved marble sculptures, religious sculptures, marble fountains, marble gazebos, marble garden decorative products, and so on. We have a professional workgroup and designers. Trevi Art Gallery product would not be finished until you have approved it completely.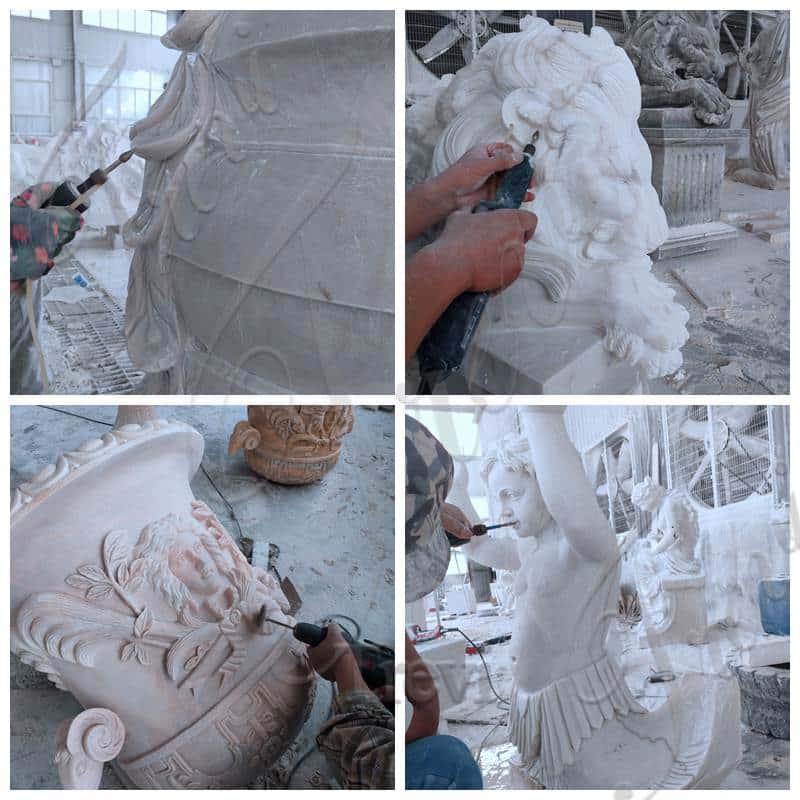 As for shipping of the famous marble Laocoon and his sons' statue, under normal circumstances, we would choose shipping by sea, and other shipping ways of transportation such as air transportation are also possible. Our nearest port is Tianjin, China, of course, you could also choose another port.