The artistry of this abstract marble sculpture conveys a sense of movement and flow, even when they are made of solid natural marble. The soft, round shapes of these sculptures create a sense of grace and grace unmatched by any other type of art. Fluid lines, flowing curves, and intricate shapes make each piece unique.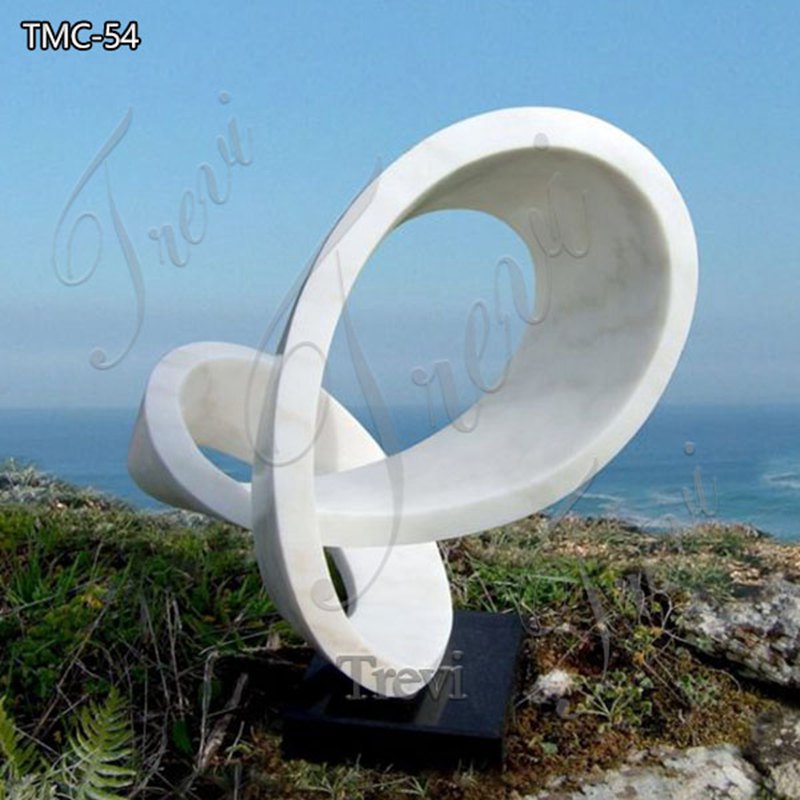 More Abstract Sculpture Options:
Our factory offers a wide variety of marble abstract sculptures to suit every taste and style. From minimalist designs to more sophisticated and intricate pieces, from white natural marble abstract sculptures to sleek black marble sculptures, we have something for you. And we can provide customers with a variety of customized services, and the design of abstract marble sculpture can be decided by you.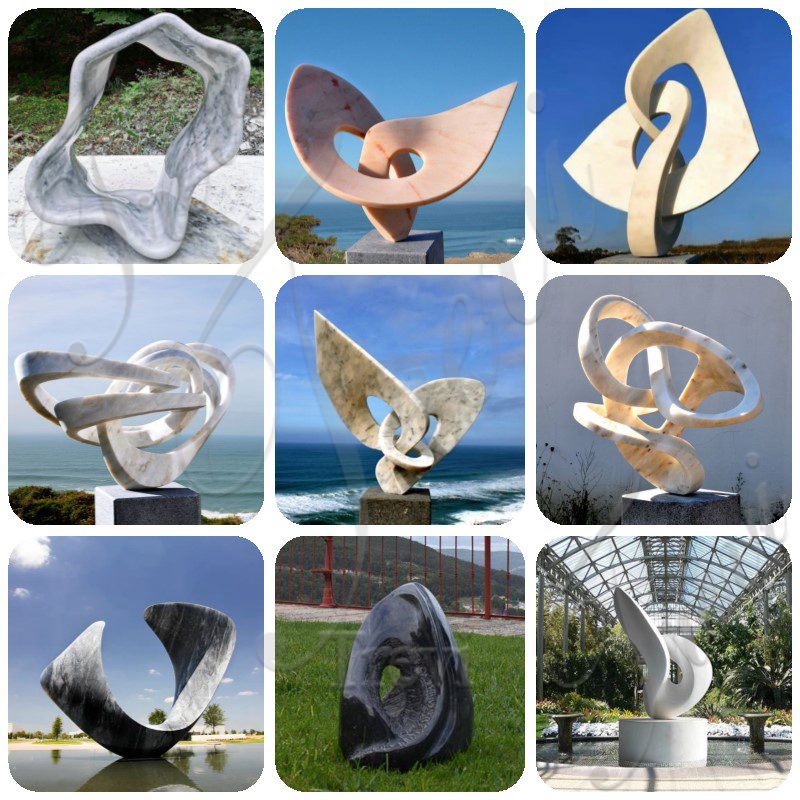 Where Could You Place It?
One of the great things about marble abstract sculptures is that they can be placed in a variety of settings. Whether you want to display your abstract marble sculptures in your garden, living room, bedroom, or office, it's sure to make a bold and impressive statement. These sculptures are also a great way to add a touch of sophistication and elegance to any space. These make for a great talking point between you and your buddies when you have visitors.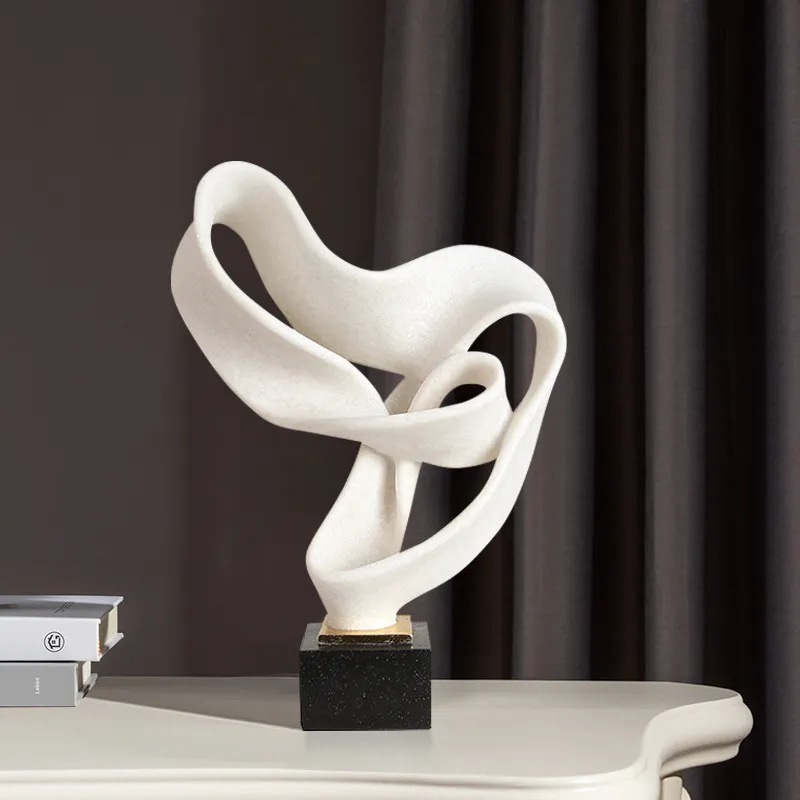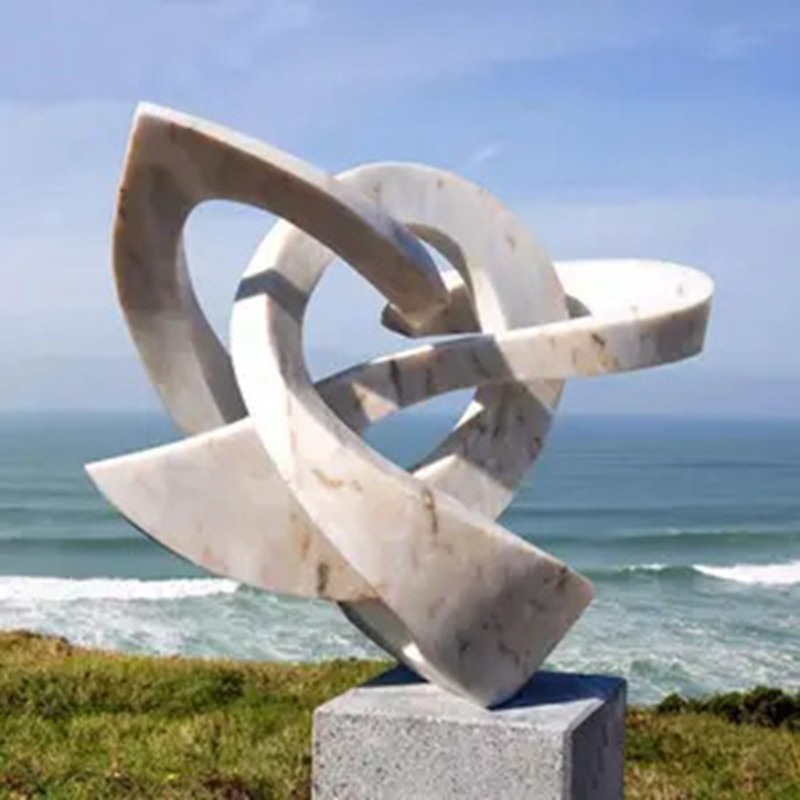 Strong Packing for Marble Sculptures:
When you buy marble abstract sculptures from our store, you can rest assured that they will be in perfect condition. We pack each item with great care to ensure it is protected during shipping. For example, the wooden crates we use for the outer packaging of the sculptures are strong enough to provide good external protection. In addition, we will also wrap several layers of thick and soft cotton on the surface of the sculpture to avoid possible scratches on the sculpture during long-distance transportation.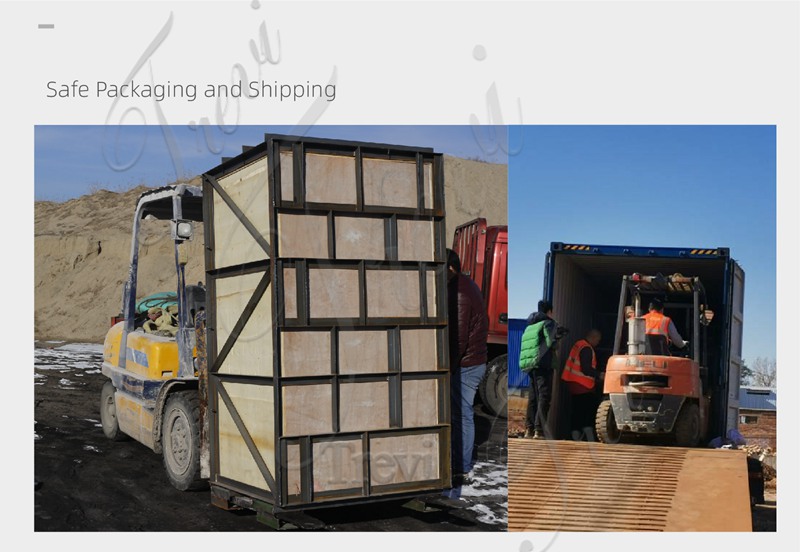 Trevi factory welcomes friends from all over the world. If you are interested in such marble abstract garden statues, please feel free to contact us.