Product Details:
This infinite love statue is an artwork that combines beauty, art, and romance. The artists of the Trevi factory use natural marble to carve this sculpture by hand. Every part of the sculpture is perfectly rendered. We could see that the entire sculpture presents us with a loving couple. Boys stretch out their hands to embrace girls, and their bodies seem to be one, making us feel the infinite romance. So it's called "infinite love".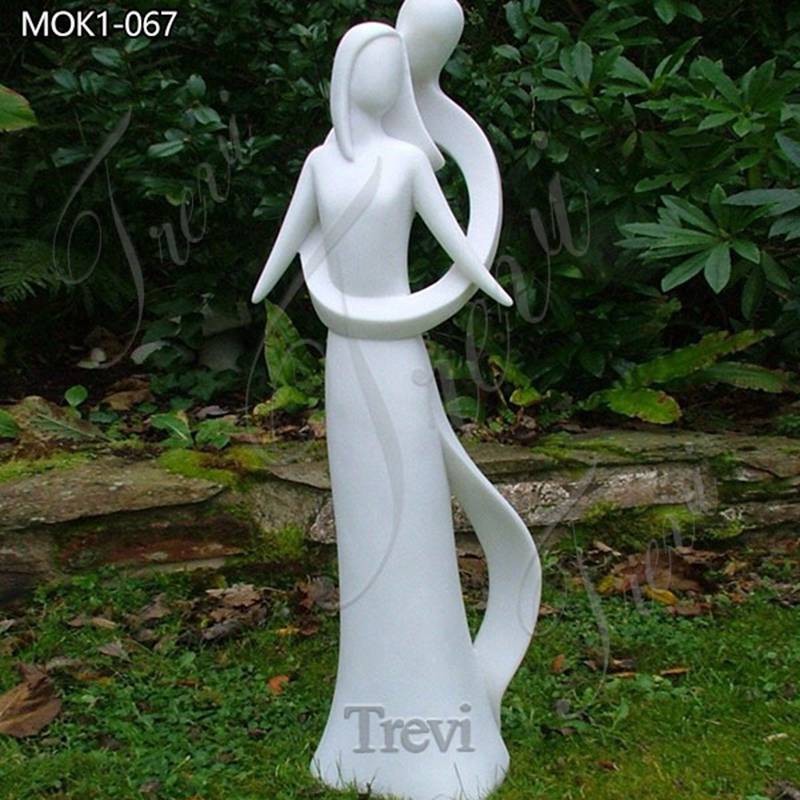 More Designs:
In addition to the infinite love statue shown above, there are many other designs in the same series from Trevi Factory for you to choose from. For example, the marble abstract sculptures of men and women holding hands, the marble sculptures of men and women holding hands, and the marble abstract sculptures of cats in their arms. Of course, you could also customize any style you want from us. Our excellent designers could meet any reasonable customization needs and design satisfactory sculpture works for you.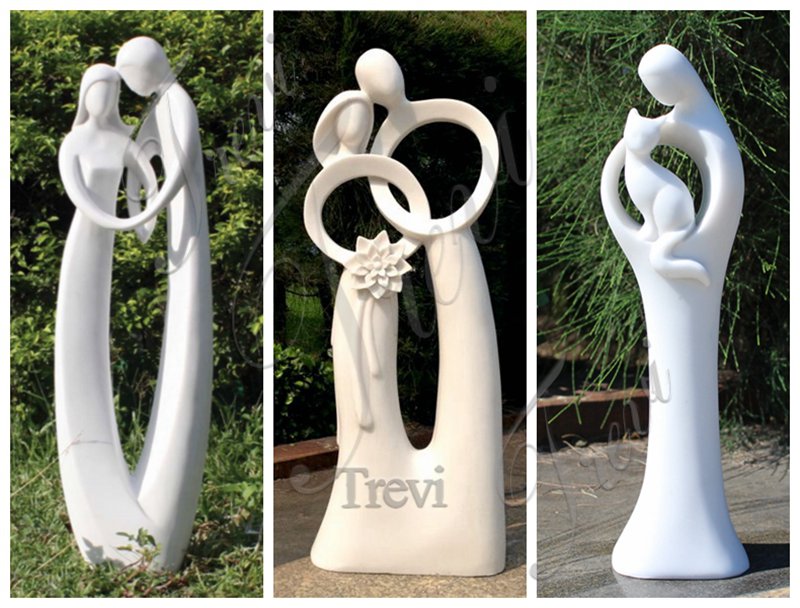 Why You Should Choose It?
This artistic and romantic sculpture is definitely worth your purchase. First of all, this sculpture is the perfect gift for a wedding, wedding anniversary, Valentine's Day, or birthday. Secondly, the white marble gives the sculpture an invisible sense of nobility, which could show the noble taste of the owner. Third, whether you buy it for marble garden ornaments or put it indoors in the living room, bedroom, or hallway, it is very suitable. A beautiful marble sculpture would instantly beautify your surroundings.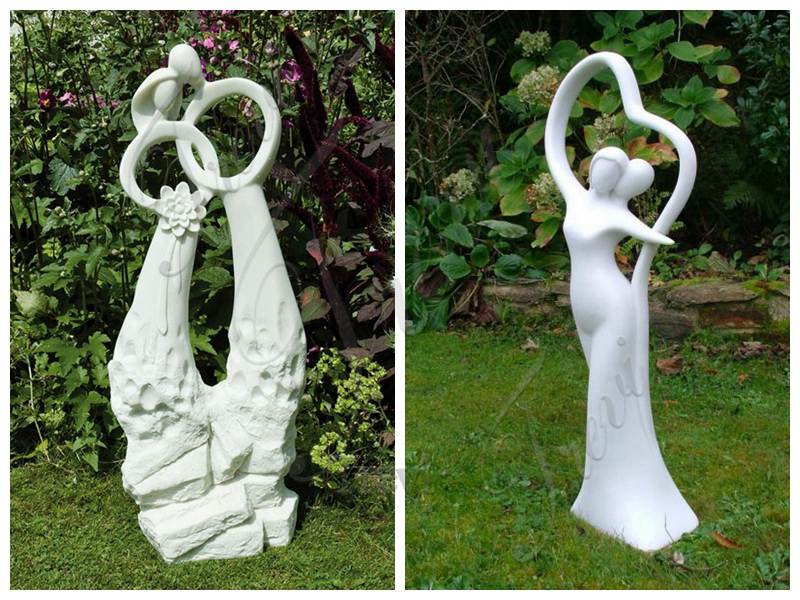 Strong Packaging:
Trevi packs the sculpture in strict packaging so that it arrives at the customer's home in good condition. For example, the thickness of the wooden crates we use to package our products is as high as 3 cm or more. In addition, we would also wrap thick soft foams on the surface of the sculpture, so that the surface of the sculpture could still maintain a good effect after long-distance transportation. Therefore, you could rest assured about the packaging of the product and buy with confidence.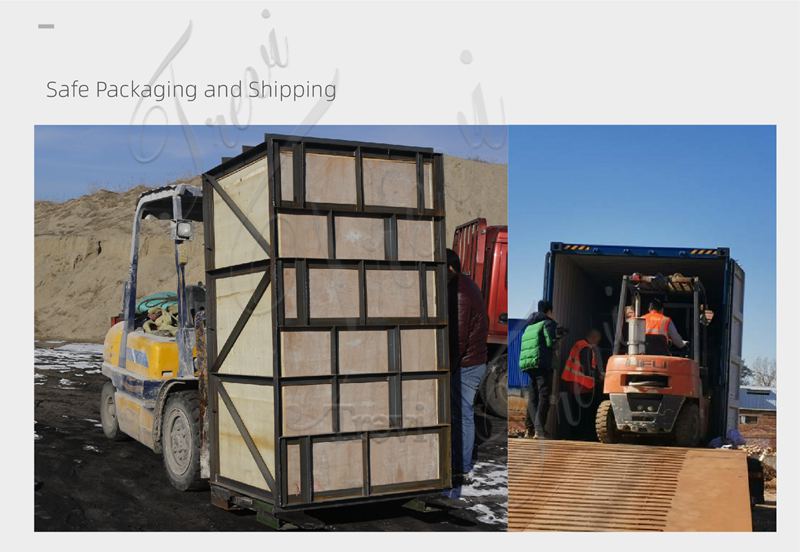 Trevi also gives you a factory price guarantee. If you are interested in our abstract marble sculptures, please feel free to contact us.