Product Introduction:
This white life-size angel statue is made of natural marble. An angel holds a realistic flower in his hands, with a pair of outstretched wings behind him. With a smile on her face, she stood there quietly, like a believer sent by God to greet the believers on their way to heaven. Gentle and beautiful is what everyone who saw this statue said about her. We believe that such an angel statue would definitely be beautiful scenery in the garden.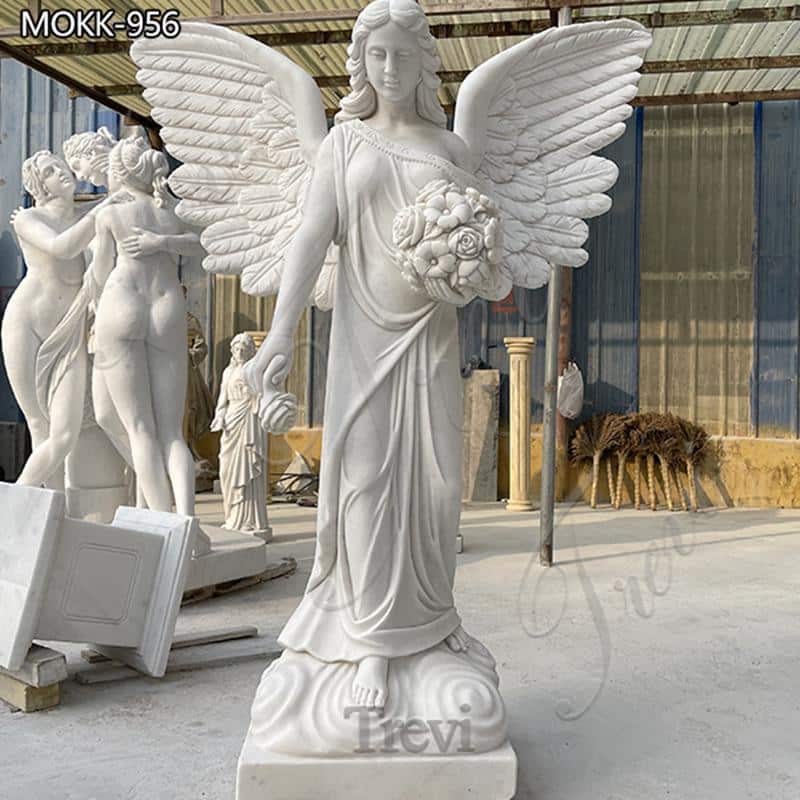 Details Display:
We could see the angel's facial expressions are clearly visible, making people feel warm. The wings behind her are also so realistic and vivid, and the pieces of wings are like real ones under the carving of the sculptor. The flowers in the hands of the angels are also so beautiful that we could even see the texture of each petal. Every fold line on her clothes is so natural. All of this stems from the superb engraving skills of the engravers in the Trevi factory.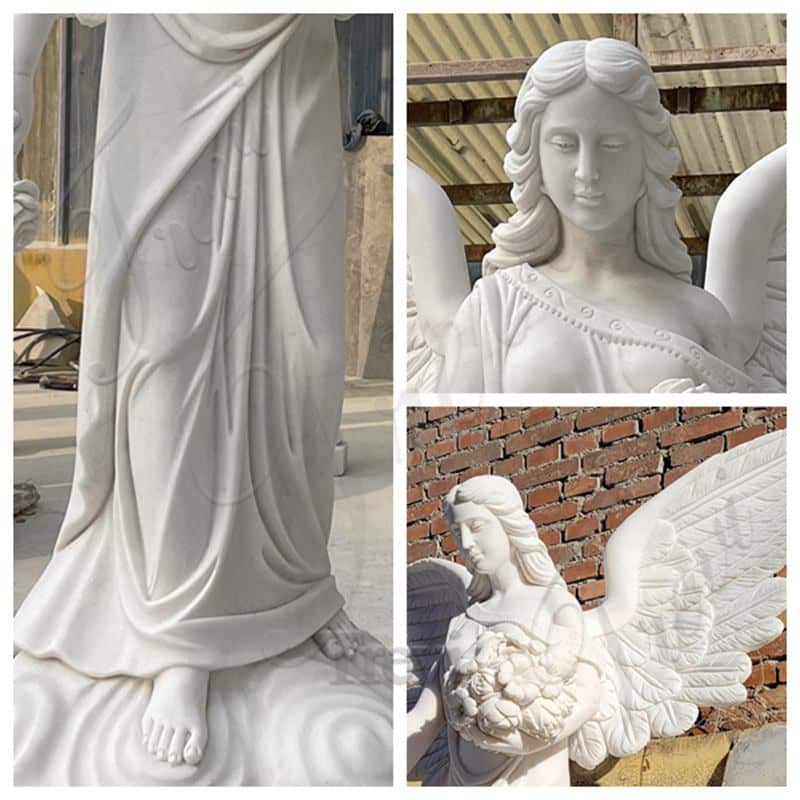 Other Angel Statues:
Trevi factory has produced countless marble angel statues for customers all over the world. Weeping angel statues, trumpet angel statues, guardian angel statues, little angel statues, etc. are often purchased by customers. Of course, we could also provide customized services for customers. The size, style, color, etc. of the angel statue could be customized according to your preferences. With so many choices, we believe that you would be able to purchase a satisfactory statue at the Trevi factory.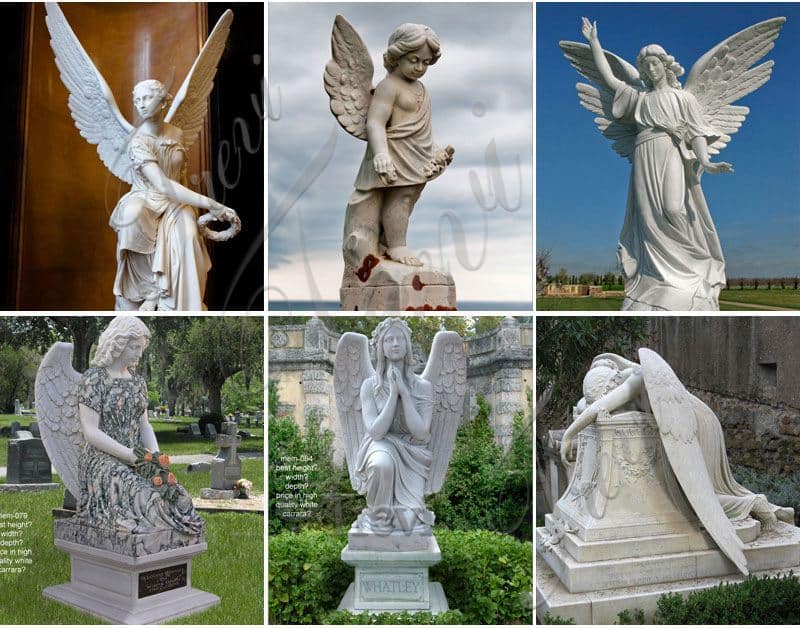 Full Shipping Insurance:
The Trevi factory usually ships the statues by sea. This mode of transport is very safe. In addition to this, we also purchase full shipping insurance for each statue. Therefore, if the goods are damaged during transportation due to uncontrollable factors such as natural disasters, the insurance company would pay for you. This way you don't have to worry about risks in shipping.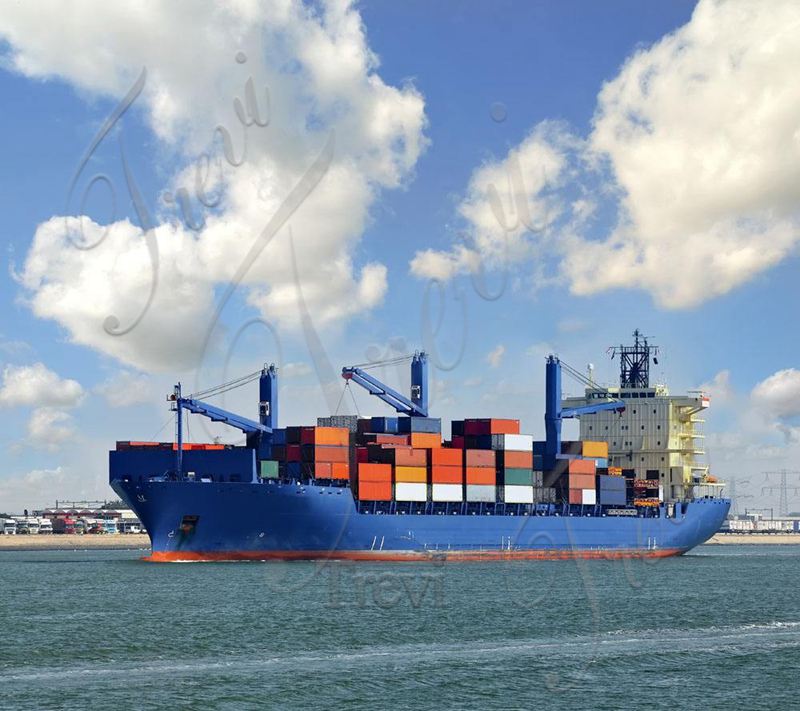 Trevi also gives you a Factory Price Guarantee. If you want to buy angel statues for your garden or somewhere else, please feel free to contact us.