Introducing the Castle Wall Fountain:
This marble wall fountain was made by us for a castle in Bulgaria. Details can be found in our article here. This wall fountain is made of natural high quality beige marble. In the middle of this wall fountain the lion is carved. The water then flows out of the lion's mouth and finally into the wall fountain. This is a classic and unique wall fountain design on display.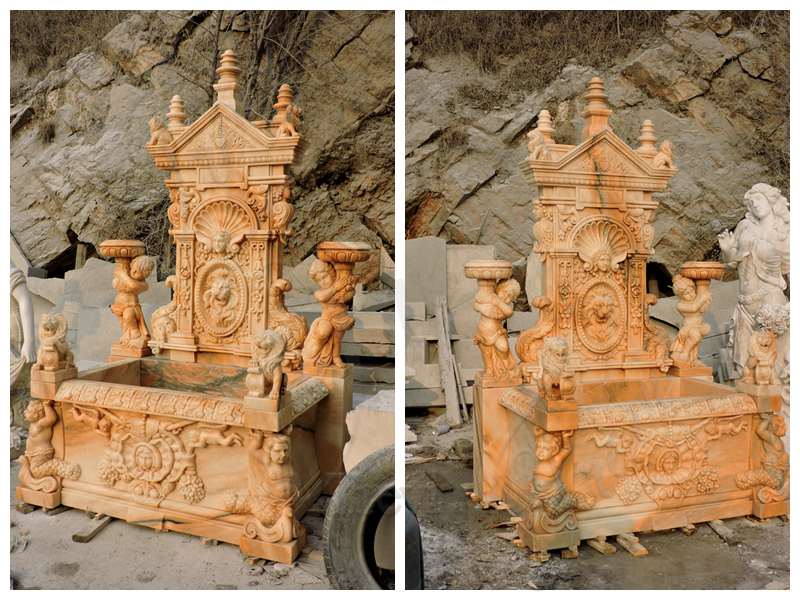 Imagine that you have this beautiful wall fountain installed on the wall of your home. No matter what time of day you enjoy this beautiful wall feature, you will be able to hear the beautiful sound of water flowing. This beautiful music will break up a quiet space and create a wonderful atmosphere. It is sure to make you feel happy and relieve your fatigue.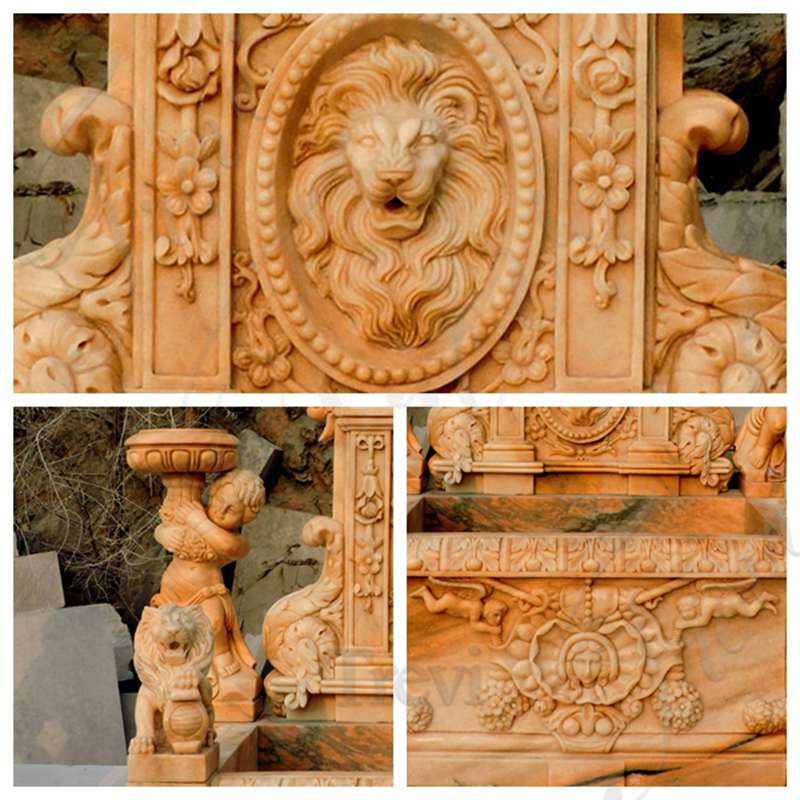 Why choose a wall mounted fountain?
Wall mounted fountains are a great addition to any home or garden. Don't have space for a fountain? You can come to the rescue with a high-quality wall fountain. Simply mount the wall fountain on any wall or column you wish (or on a wall that butts up against the wall fountain). Then fill with water and plug in the fountain pump cord. Wall mounted fountains can be used indoors or outdoors. And there you have it, your instant indoor or outdoor water feature.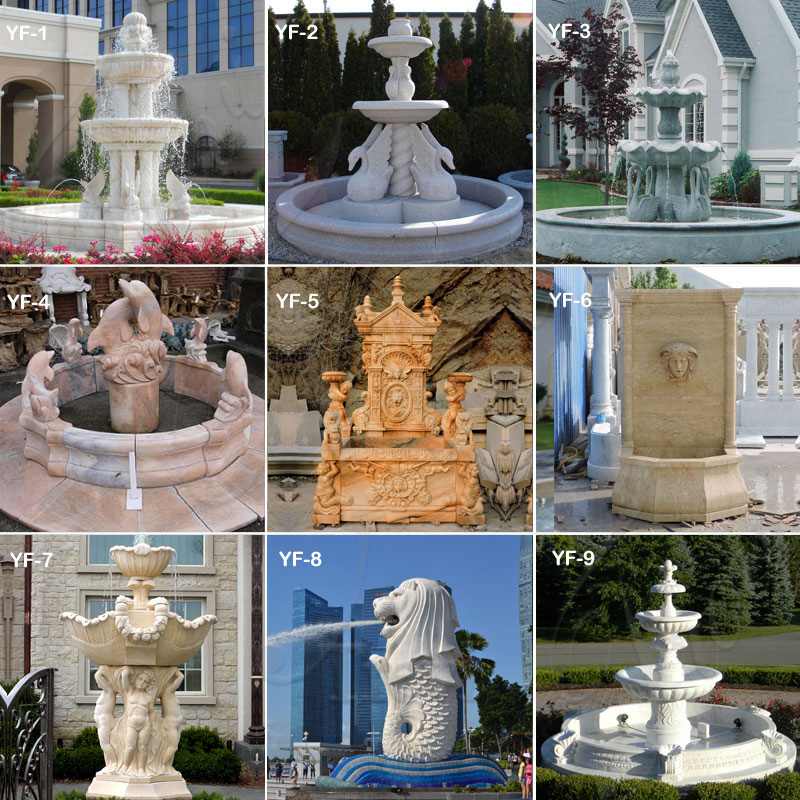 Introduction of our factory:
Our factory has specialized in producing all kinds of marble fountains for over 37 years, whether it is a simple water feature fountain design, a complex fountain statue, animal statues, wall mounted fountains or large outdoor fountains, we are capable of producing them all. We have our own carving factory with enough marble artisans. And our craftsmen are all dedicated to the production of marble fountains for many years and have a wealth of experience. So we can guarantee that we can make the style of fountain you want in time.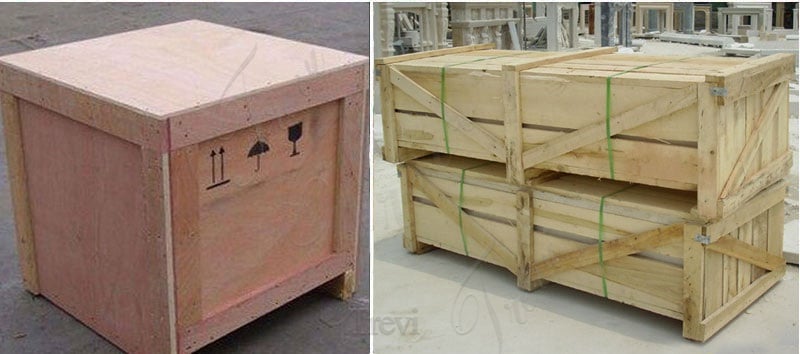 Do you like our fountains? Please do not hesitate to contact our staff. We will get back to you as soon as possible with detailed product information and the best prices.