Whether it is an outdoor or indoor elegant building, the support of marble pillars is indispensable. Trevi's stunning white solid Tuscan marble column design has won many clients' approval. With a simple and elegant design, these columns are a good choice for interior and exterior decoration. If you are looking for a strong and beautiful marble pillar for your house, please contact us today. Trevi would provide you with the most sincere service and high-quality marble columns.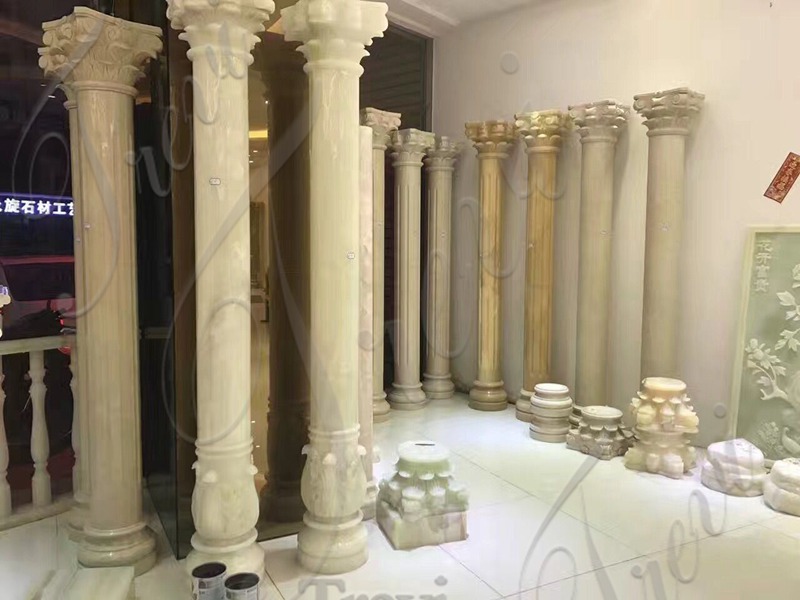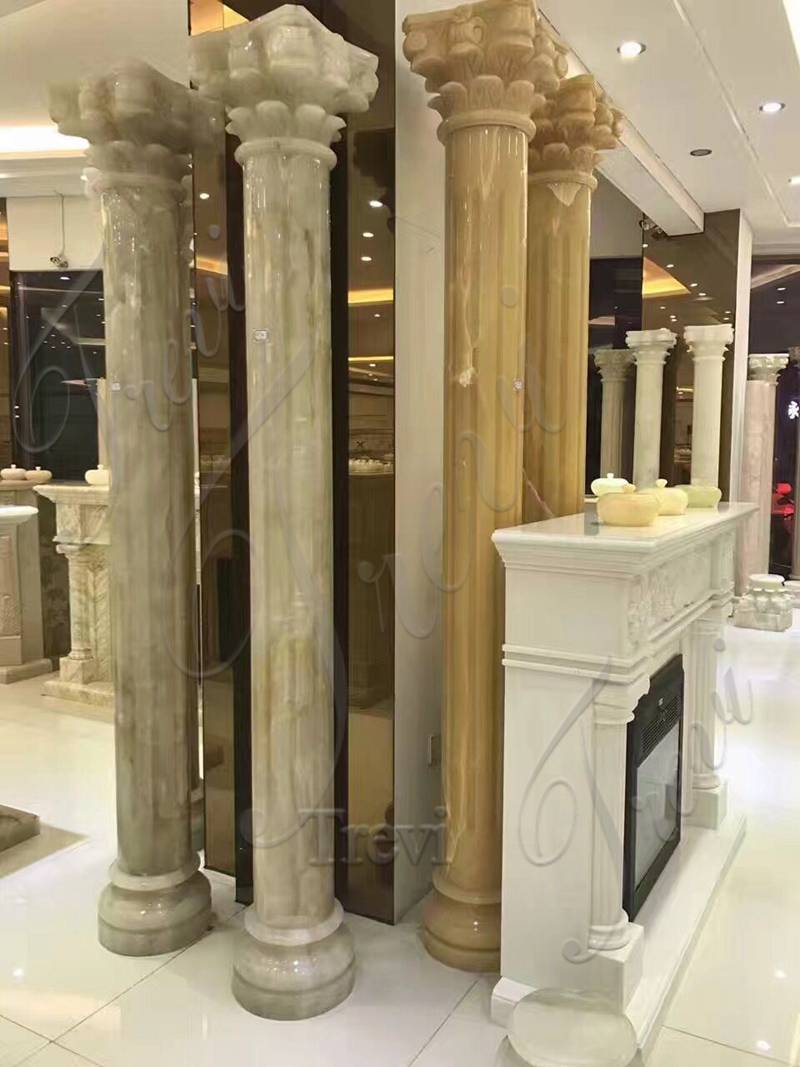 Large Marble Column Details:
Trevi marble pillars have a simple and elegant design and are a good choice for indoor and outdoor decoration. At Trevi Marble Factory, all marble products would be made of natural white marble material. Therefore, our marble columns at home depot must have amazing details and the look and finish of the natural stone.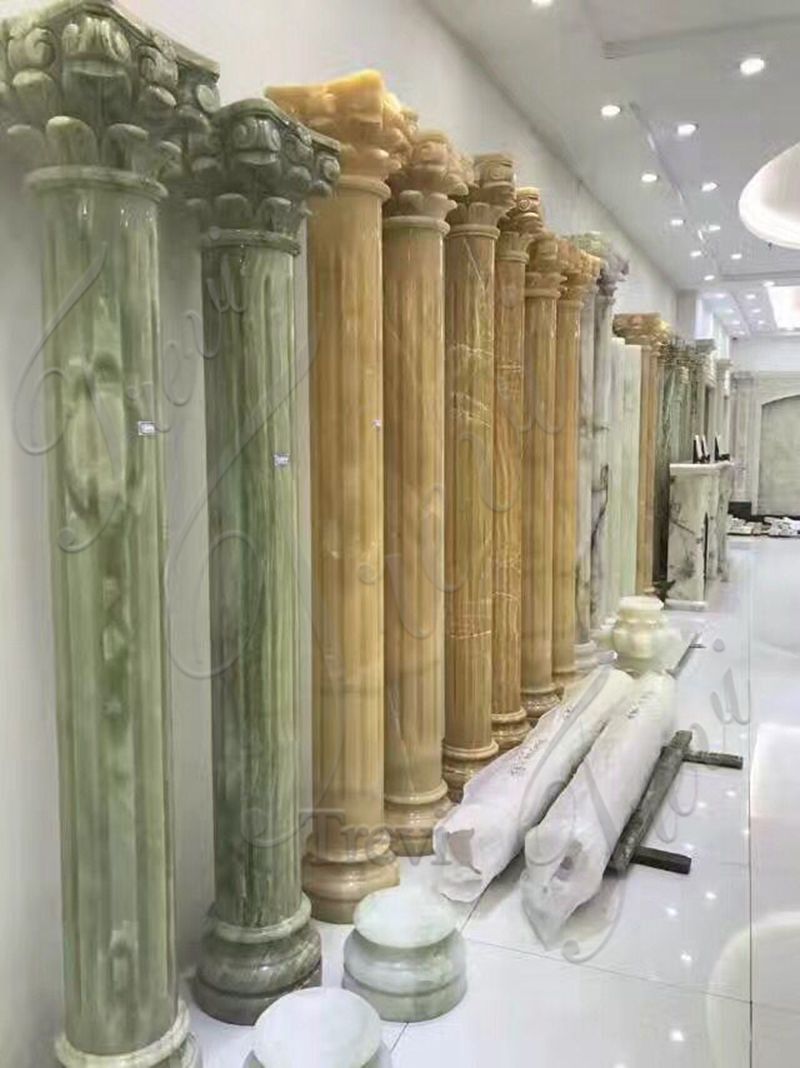 There are hundreds of marble column designs in Trevi's beautiful gallery. Such as the classic ancient Greek and Roman columns. In addition, we have a variety of beautiful character column designs. These exquisite marble columns could be made of different marble materials such as white marble, beige marble, Carrara, etc.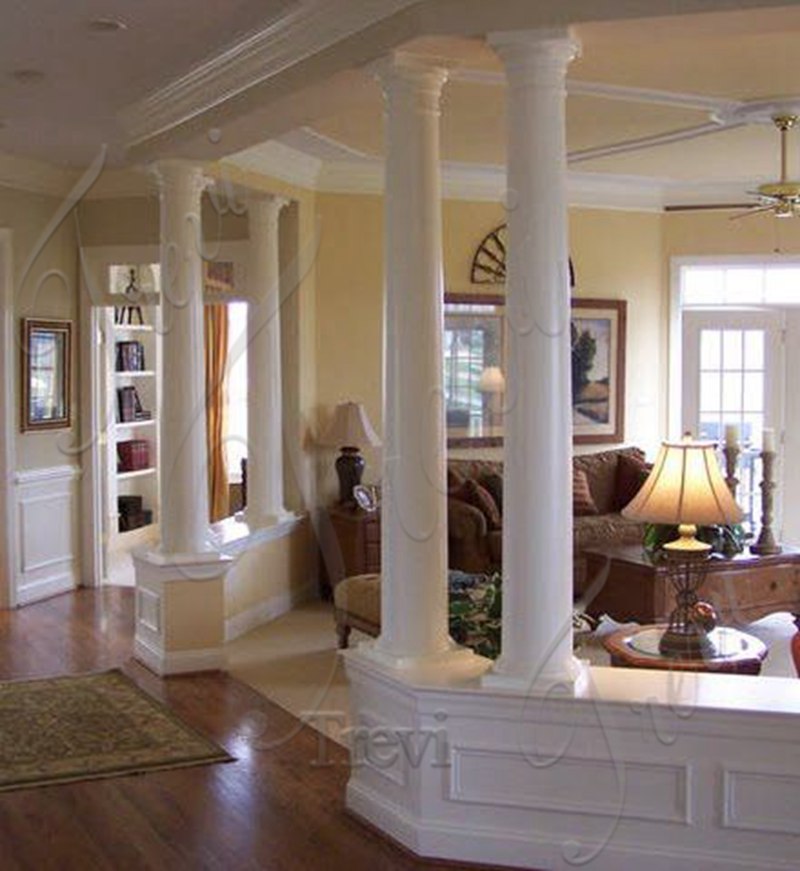 Trevi Marble Pillars Are Safer:
Depending on the building structure, we design the outdoor columns taking into account the bearing capacity of each column location. Then we design the corresponding cross-sectional area according to the bearing capacity of the column at a specific location. Without a doubt, we ensure the safety of buildings.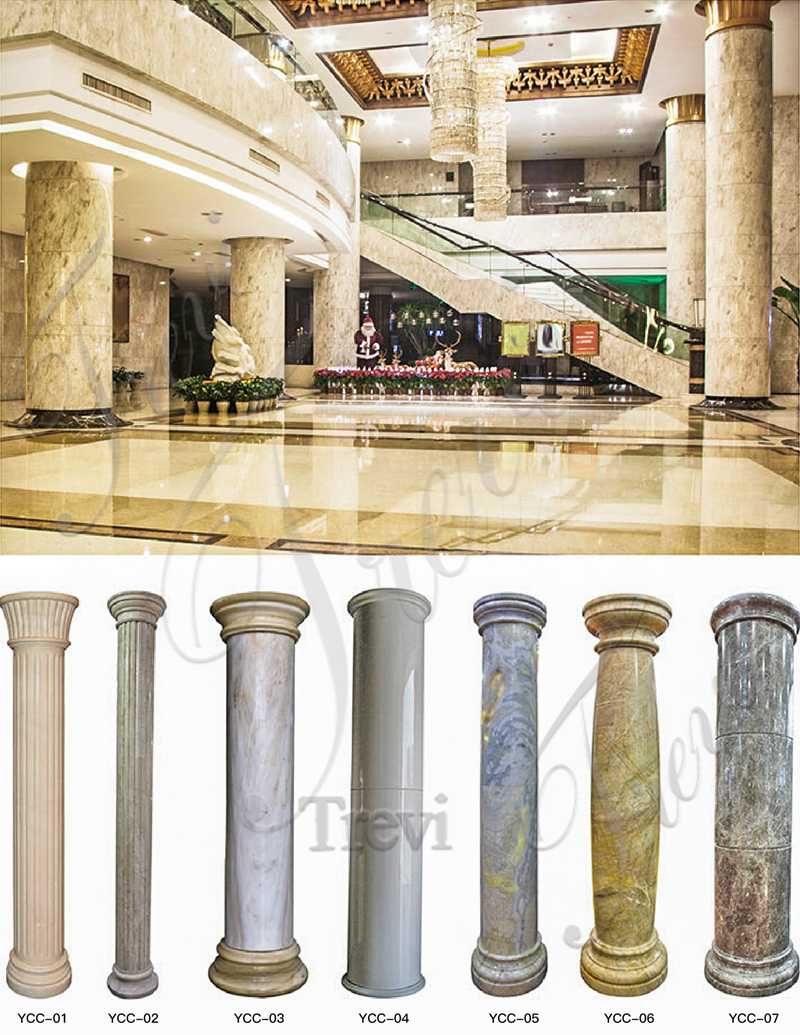 Secondly, our marble pillars have different shapes. Because our artists would carefully tailor the design to the style of the home. Moreover, our artists would make different decorations on the cylinder. Therefore, our marble columns are not only safe but also meet their own landscaping needs.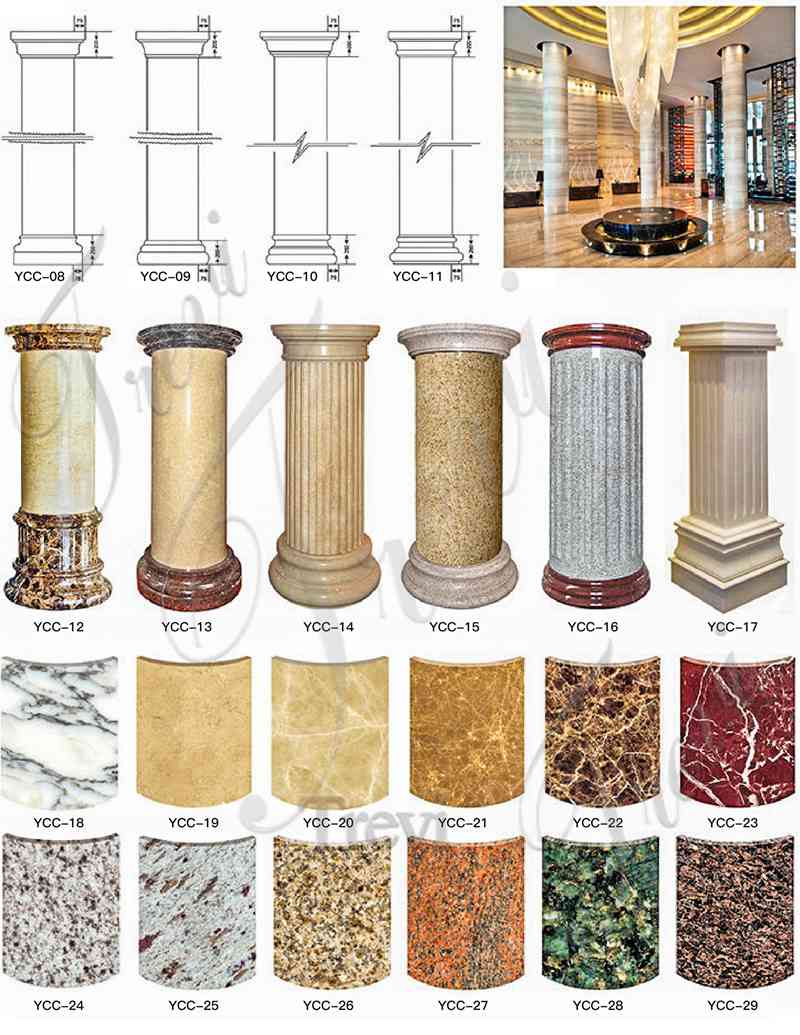 Marble Pillars in Different Styles:
People have different aesthetics and different architectural styles. Some people like traditional and elegant buildings, while others appreciate luxurious European-style buildings. A Roman column is a European-style column, which has the dual functions of load-bearing and decoration. Many families use Roman columns. In the traditional European style, Roman columns are divided into five categories, including Doric, Doric, Ionic, Corinthian, and GRC Roman columns. Various Roman columns, each with different characteristics.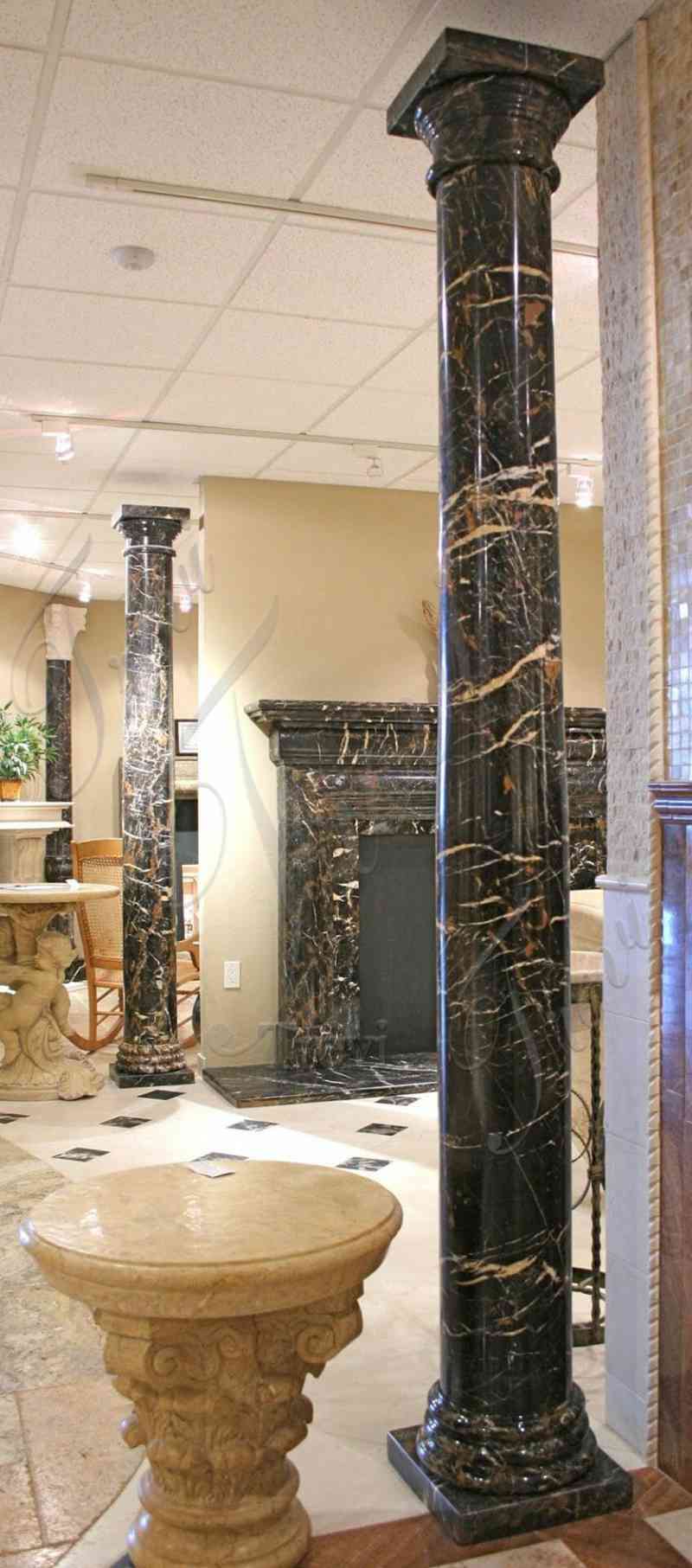 In modern home decoration, we usually use more simplified Roman columns, get rid of redundant decoration and lines, and make the whole column more concise and modern. Trevi has professional working groups and designers. We would design the most suitable marble pillars for your house according to your needs. And, our professionals could recommend the right size for you according to your decoration design needs.
Bulk Purchase of Raw Materials:
We are a leading sculpture factory and exporter in Quyang, the famous hometown of sculpture. We specialize in the production of hand-carved marble columns. And, our marbles are sourced from the original origin. And, we buy a lot of marble raw materials every year. So our marble material price is the lowest price. There is no doubt that you could buy marble pillars at the most affordable price here.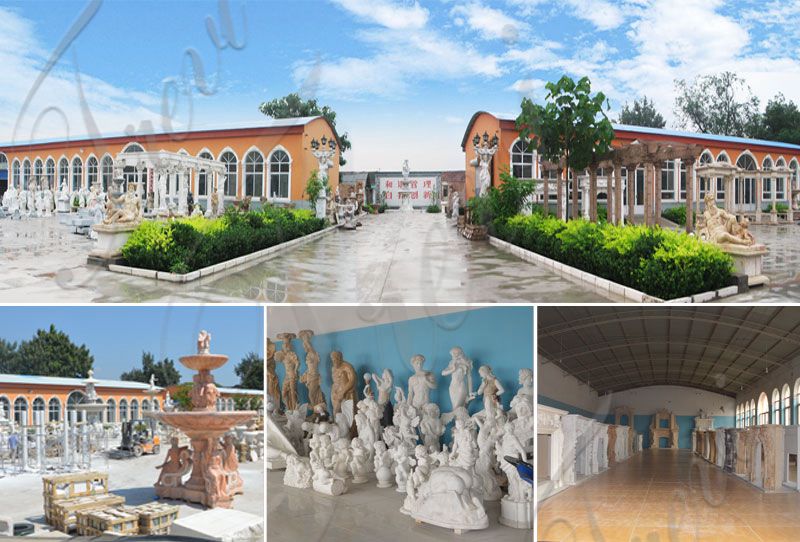 Available Locations:
Simple designed white marble columns could be used as indoor or outdoor decorations. Such as your own home improvement, hotel, office building, business center, manor, school, etc. In my opinion, simple and elegant marble columns could match any decoration design style. In addition, Trevi marble column material must be of high quality and could be used for hundreds of years without any quality problems.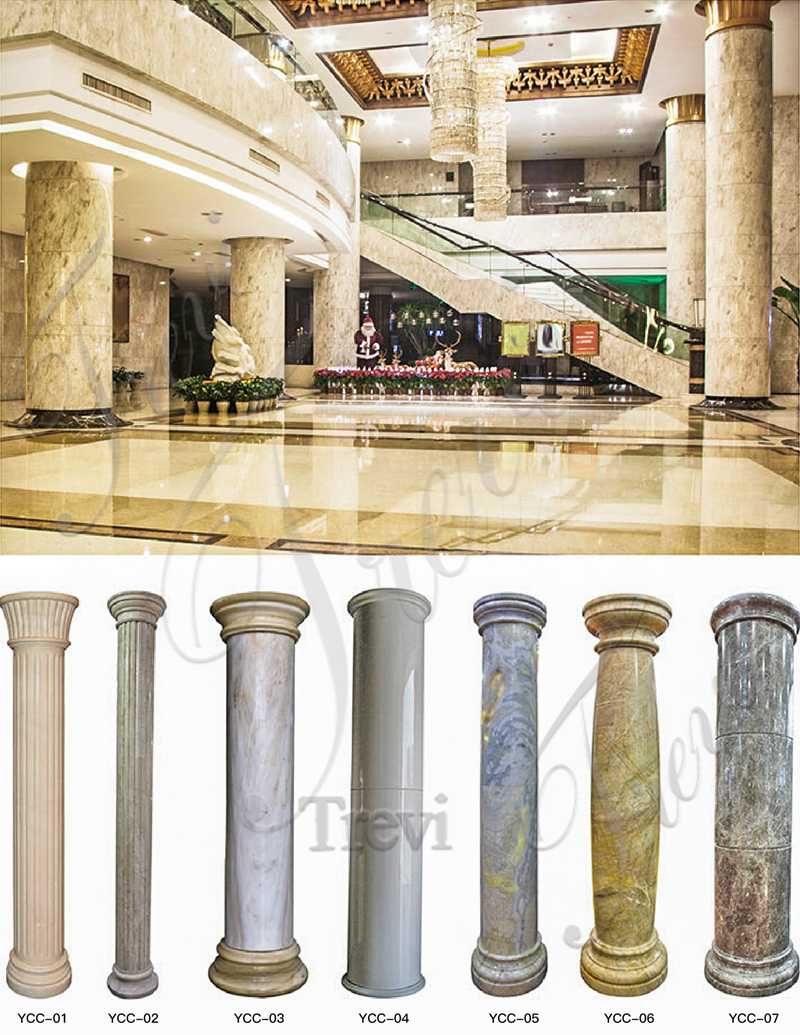 Trevi is a factory with more than 39 years of experience in marble carving. As a professional marble carving factory, the quality of our columns must be in the leading position in the industry. Of course, our factory accepts individual orders as well as bulk orders. And we have enough production capacity to provide you with the products you want. If you are interested in our solid marble columns, please contact us today.