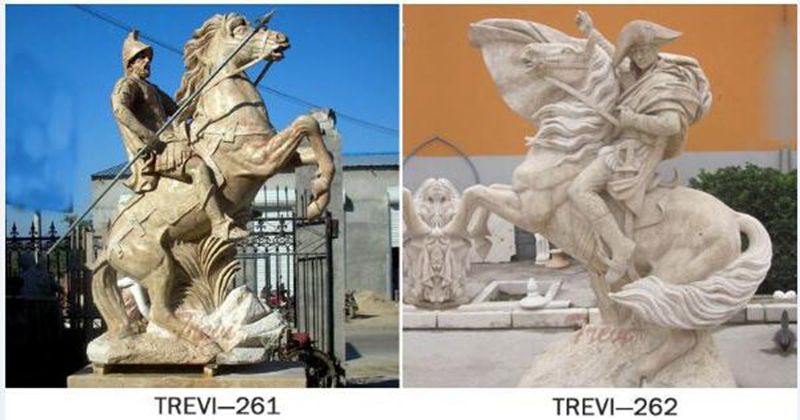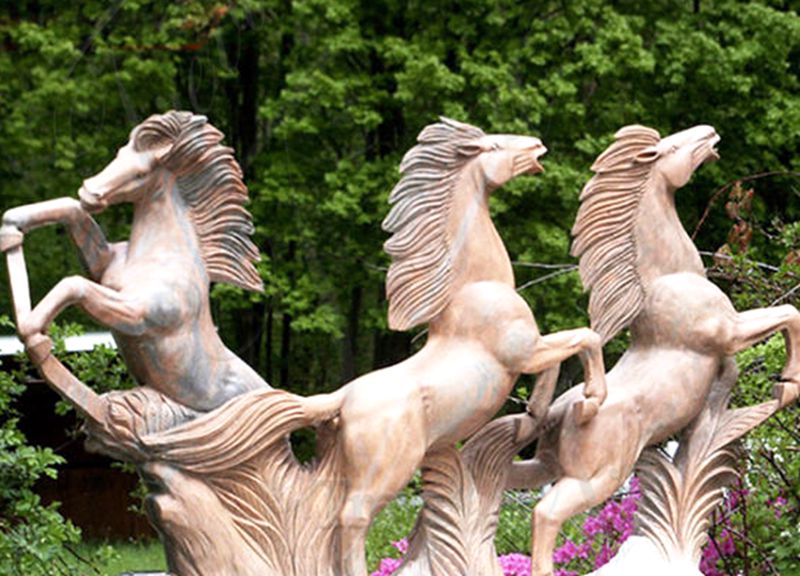 The horse spirit is a progressive and upward national spirit that people have been advocating since ancient times. Our ancestors believed that the horse represented the human spirit and highest morality. Trevi this marble horse statue is very beautiful, and the pose is very handsome. Today, there are no horses in the city. But we could see all kinds of horse statues in parks, gardens, roadsides. Trevi marble horse is a boutique that you should not miss.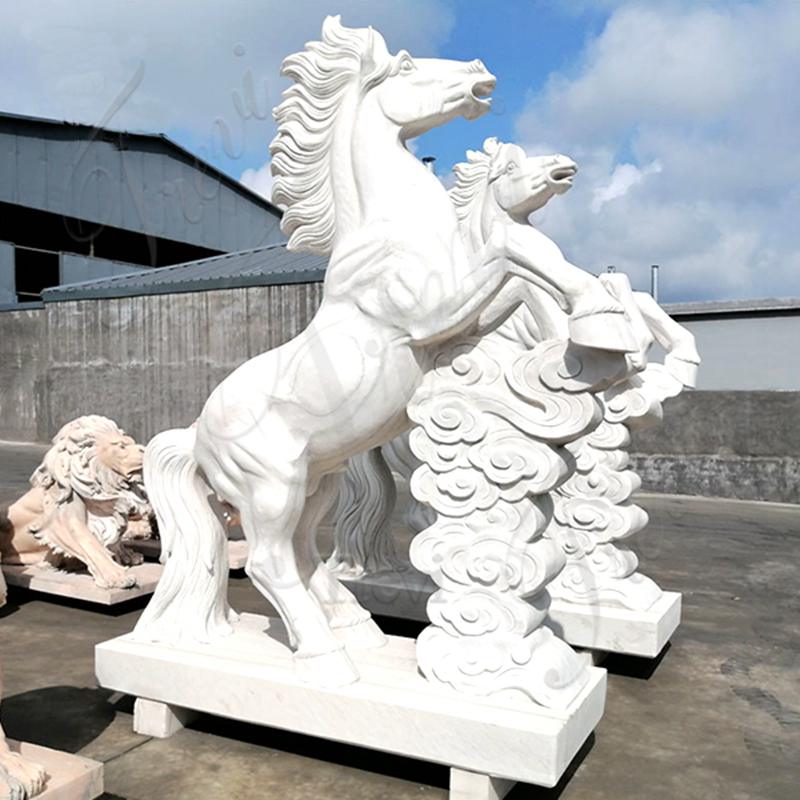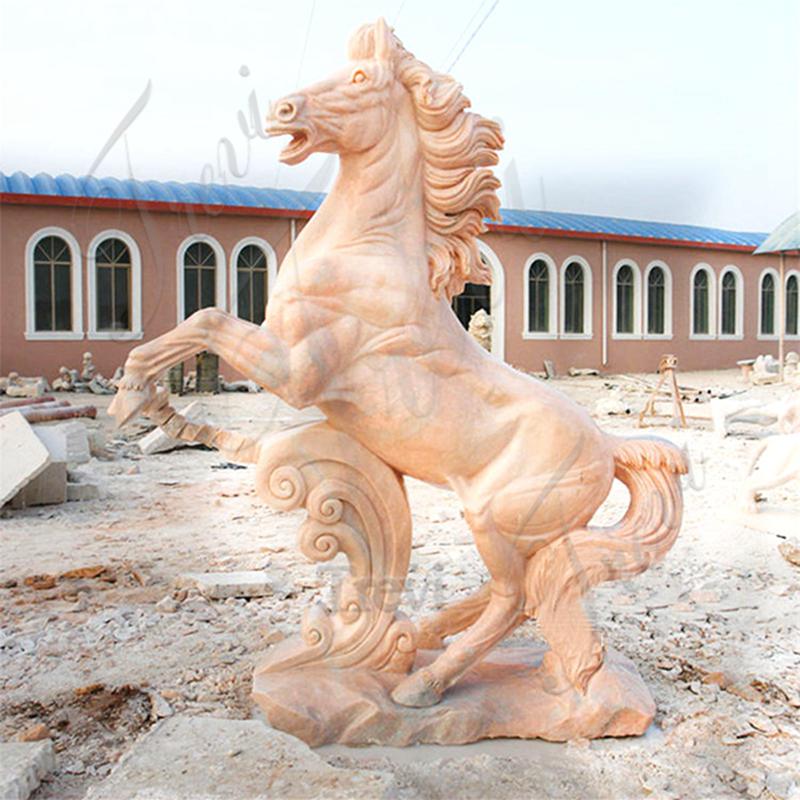 Details of Marble Horse:
This marble horse is made of very high-quality material. Natural marble is a resource, so the marble material has become more and more precious these years because the material has become more and more scarce. You could see that the material of this marble horse is very pure, with almost no lines.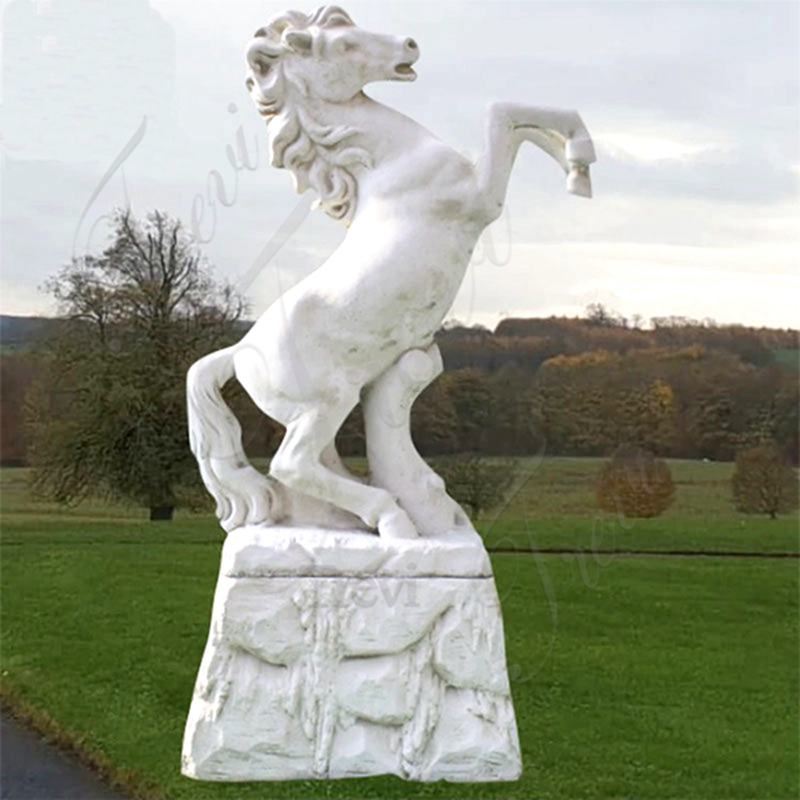 Using Deep Carving Craftsmanship:
You could see that the horse's hair and tail are very beautiful. When you stand beside the horse, you could feel the aura of the horse. His mane is very lively in a wavy style and also has an elegant feel to it.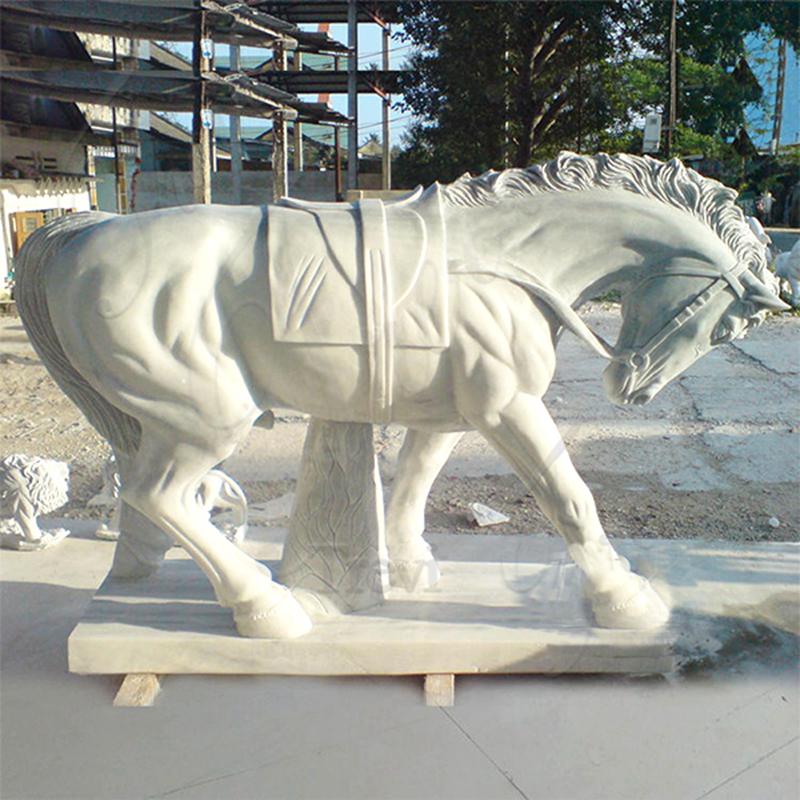 The horse's face is like a real horse. The horse jumped up like. A brave warrior. He kept running forward, urging everyone to move forward, like a general. And the face of this horse sculpture is also deep. And its eyes and nose are valiant.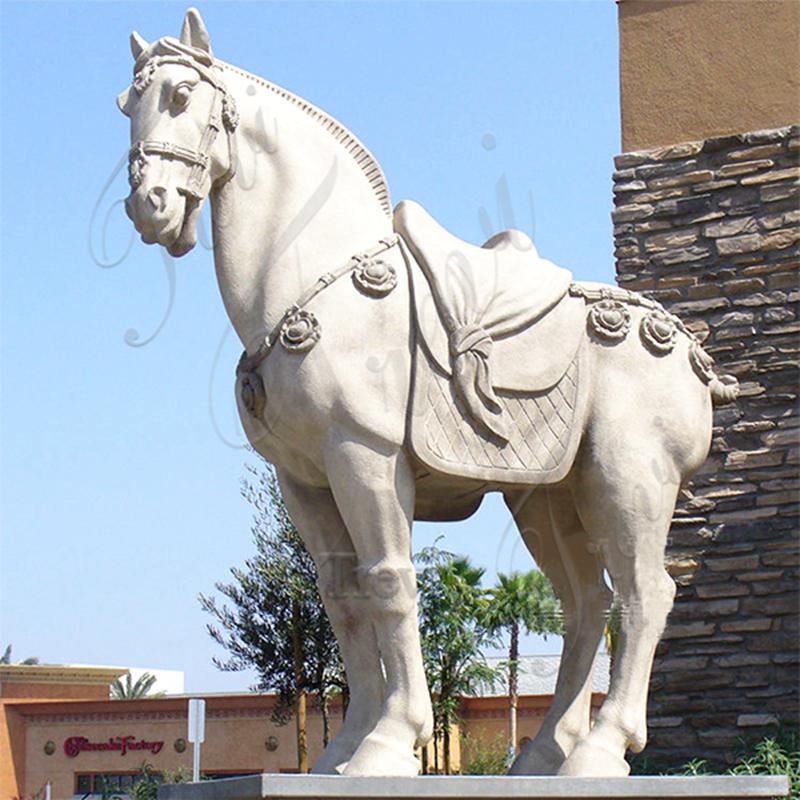 Excellent Handcrafted Artist:
Our marble animal sculptures are handcrafted by our masters. They need to tap and polish the sculpture bit by bit by hand. Because it is handmade, every detail of the product is handled very well. Therefore, the entire engraving process is long and difficult. In particular, the moiré patterns of our sculptures are also very beautiful. This way you could end up with a great product after going through these complicated processes.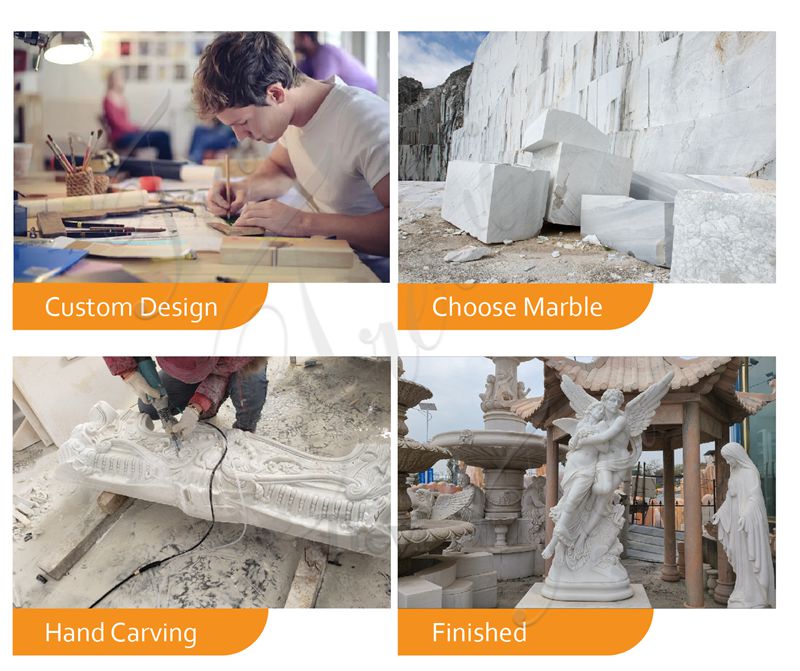 Support Customization:
We could also support text carving, you could send the text you like and we would carve them on the bottom of the marble horse sculpture. We could see that the base of our horse sculpture is also carved in white marble. Therefore, our artists could hand-carve the special imprint you want for you. You could send us your favorite design, then we would make it according to your request.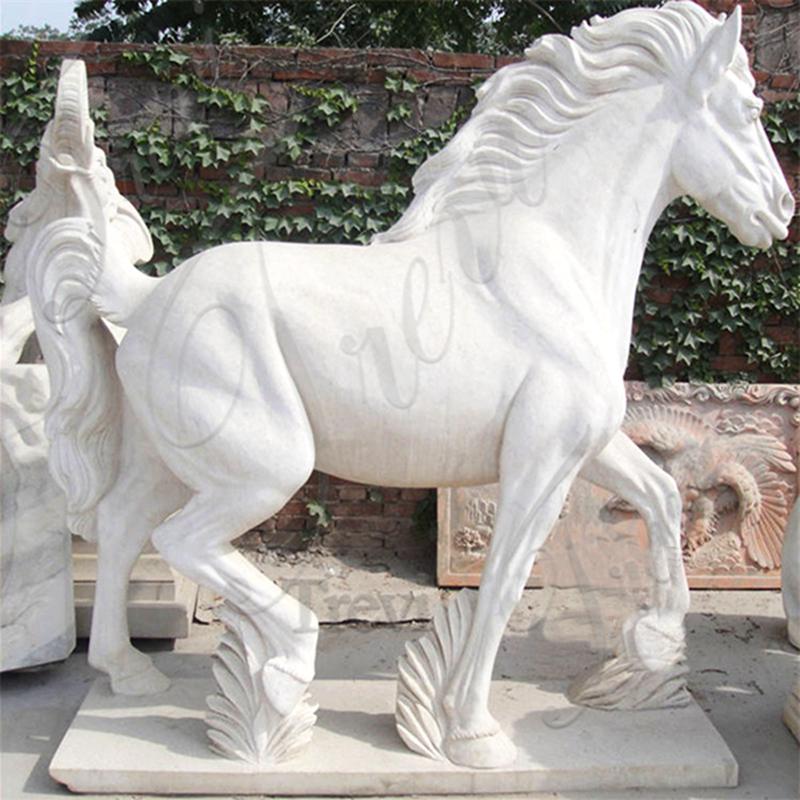 So choose Trevi, we would provide you with the best quality marble sculpture and the best service. If you have any needs, please contact Trevi immediately.