In human civilization, the lion symbolizes power and power. Therefore, it has a large number of manifestations in many works of art and historical culture. Marble lion statue help to enhance the overall meaning of the lion. Moreover, different lion sculptures represent the popular trend of people's artistic process.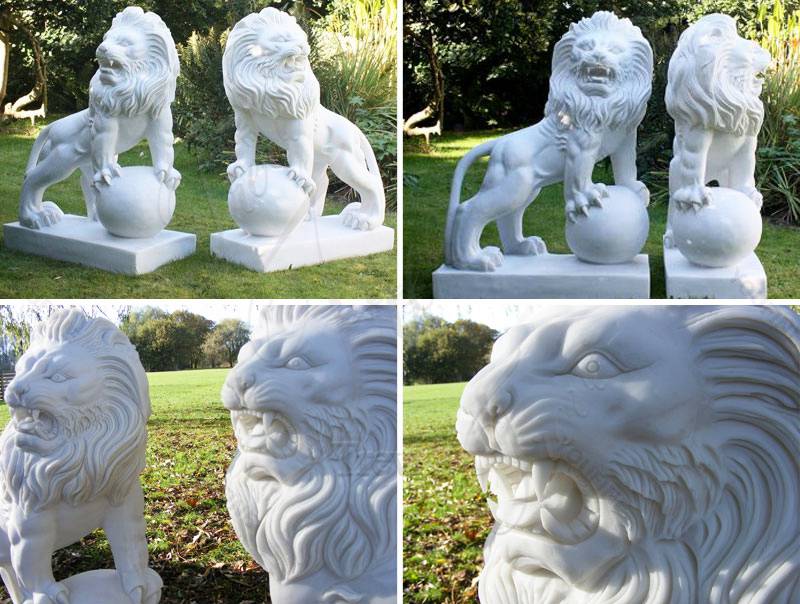 What Does The Lion Statue Symbolize?
In Buddhist culture, lion statues could bring peace and prosperity. In Italy, lion sculptures symbolize power and prestige. In China, lion sculptures are seen as guardians, protecting homes from theft and family members from accidents.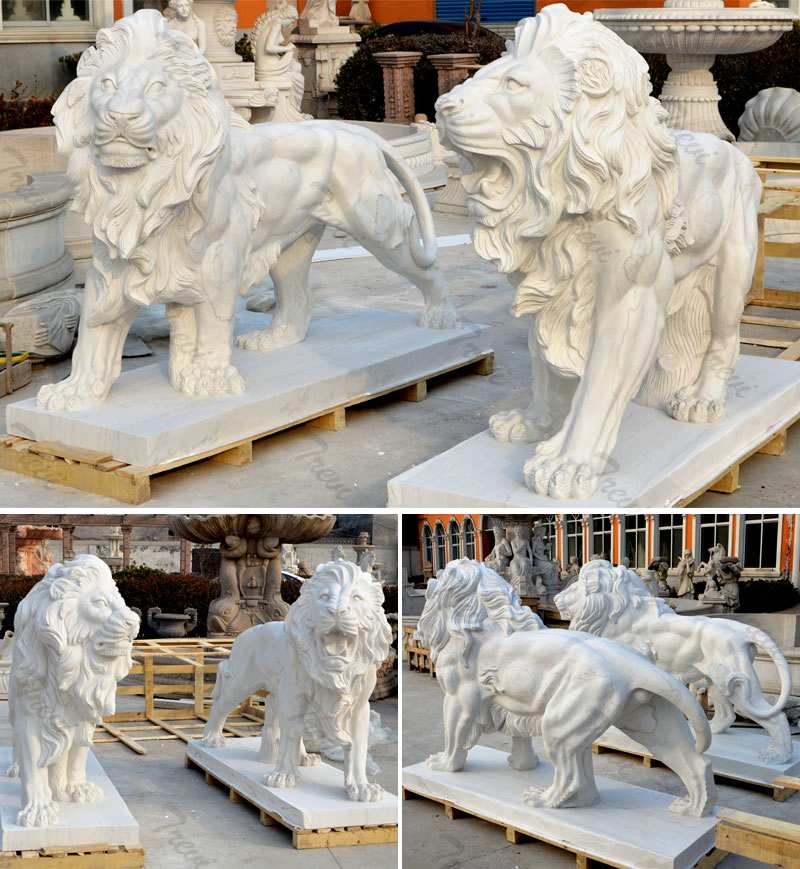 Is a Lion Statue Suitable for Decorating A Home?
In most historical cultures, lions are mythical beasts. And could bring people peace and quiet life. Therefore, the existence of life-size lion sculptures could be seen in many people's homes. Especially many people like to decorate the gate with lion sculptures. There is no doubt that lion sculptures could certainly be used to decorate a home.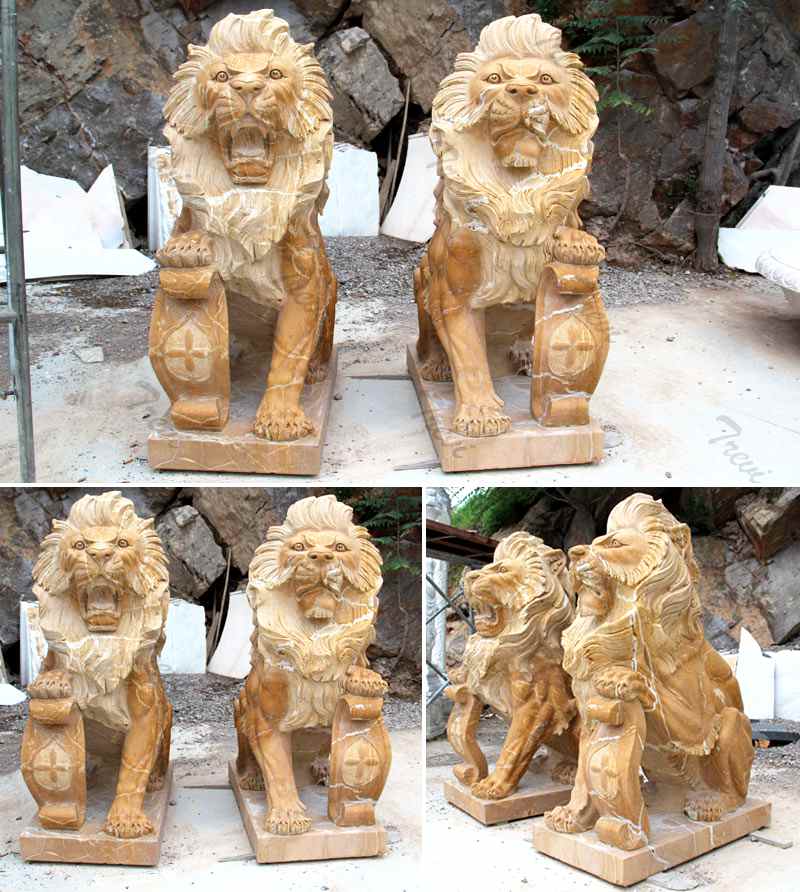 What Does the Stone Lion Symbolize?
Stone lions are generally carved out of stone. And it is a common decoration in traditional Chinese architecture. For example, we often see stone lion sculptures in palaces, temples, pagodas, bridges, tombs, mansions, gardens, and other places. In addition, the lion in China symbolizes safety and luck. Therefore, there are often pairs of stone lions standing symmetrically in front of the building.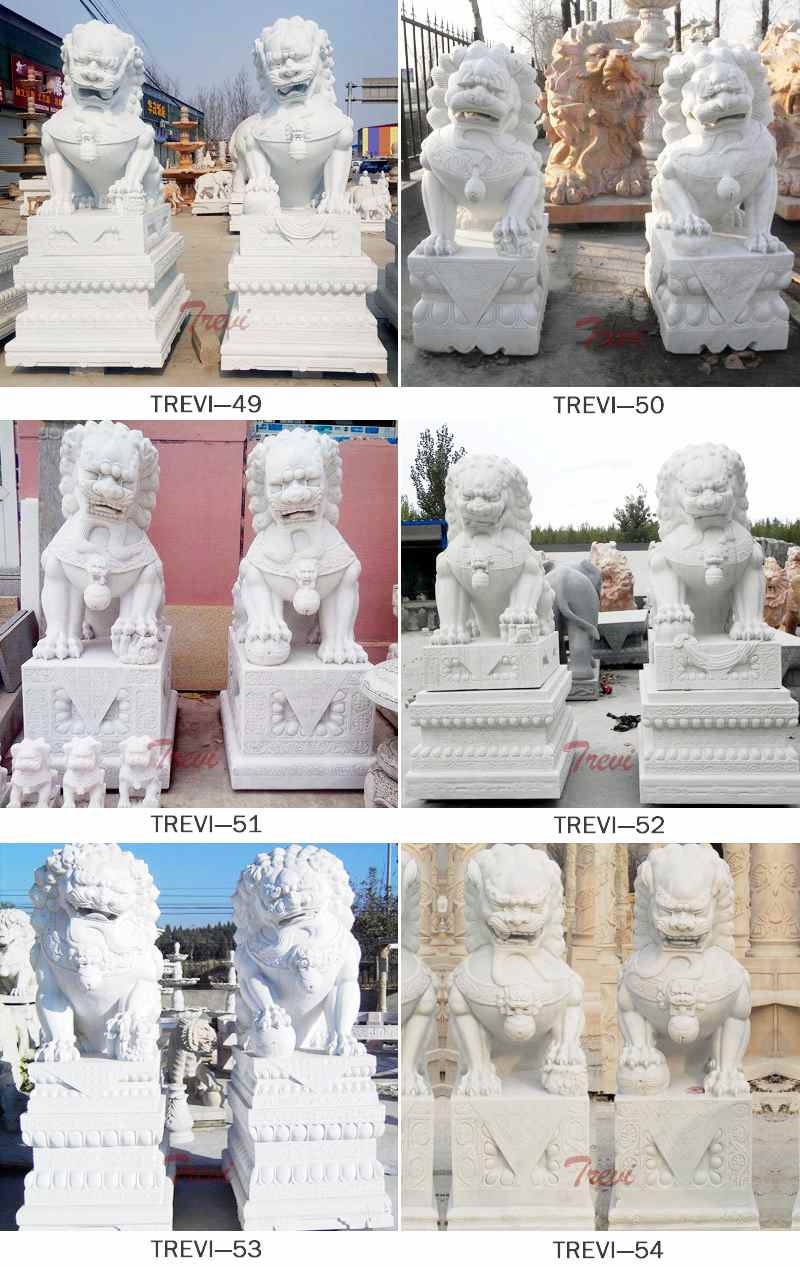 Trevi Lion Statue Advantages:
Trevi's large lion statues are very lively and lively, especially we use high-quality marble carvings. Therefore, our lion sculptures are durable enough to protect your home for thousands of years. Trevi has artists who specialize in carving lion sculptures. They do one thing all year round, so our lion sculptures look very nice. And the Trevi lion sculpture has a mighty momentum. Therefore, these exquisite lion sculptures could give you strong spiritual power.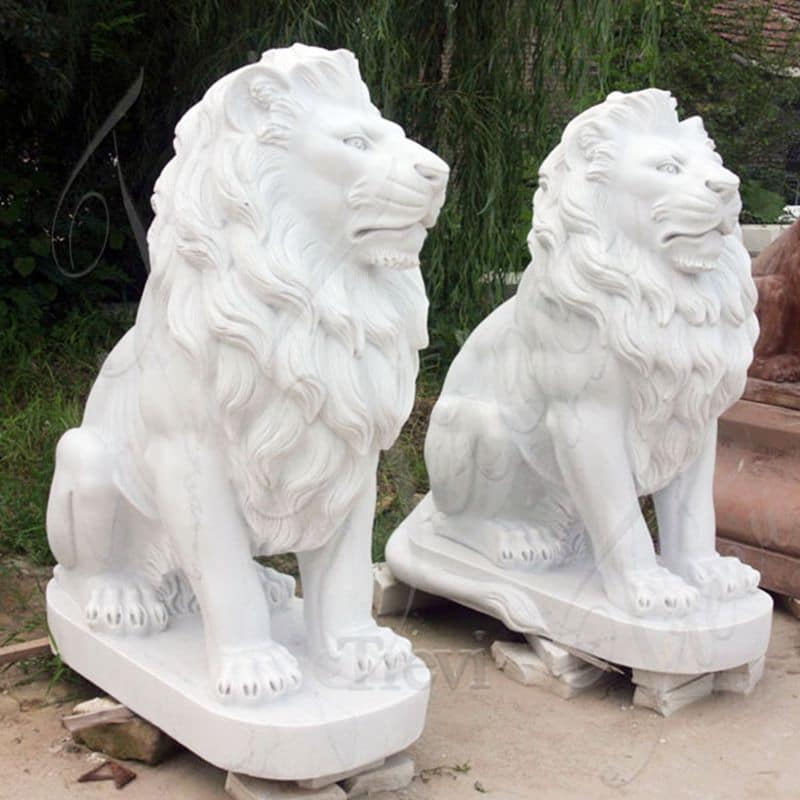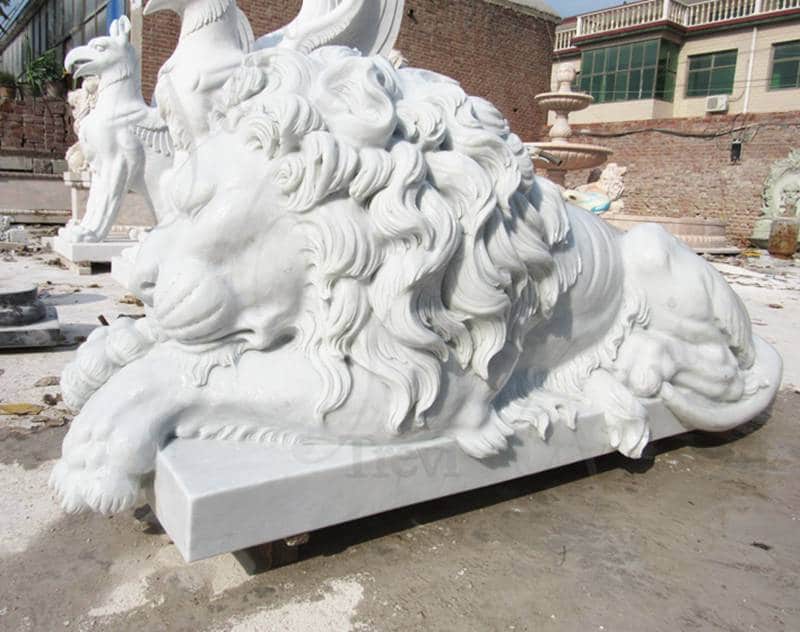 Lion Statue Meaning:
Lions are the most common predator in Romanesque church decoration. It is found in sculptures, frescoes, holy books, church textiles, and metalwork. According to the Bible, veterinarians, and other written sources, lions had far-reaching significance in medieval culture. The lion has great strength, courage, solemn appearance, and noble character.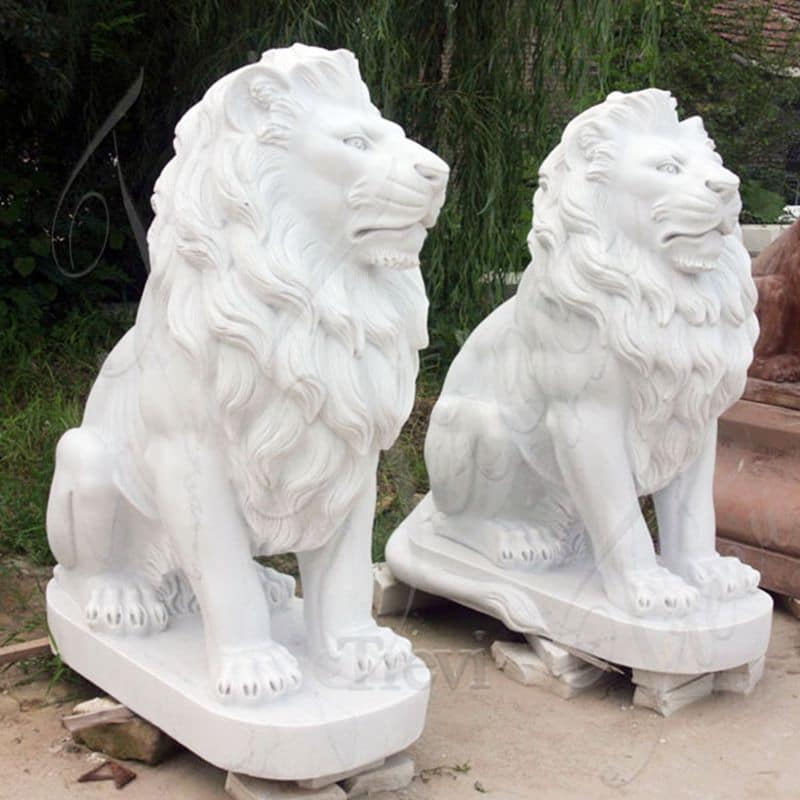 Then we often see life-size marble lion statues on the front porch of the house. Of course, lion sculptures would also be used as decorations in the courtyard corridors. Moreover, most of the lion statues at home are guardians, which have good meaning. So, if you want a beautiful lion sculpture, then Trevi is the best choice for you. Contact us today and Trevi would carve you the most realistic and beautiful lion sculptures.