Our Modern Outdoor White Marble Planter Pots are made of high quality marble materials and polished finally. At the same time, TREVI ART SCULPTURE has many sculptors who are focusing on making all kinds off marble planters for many years, please be sure that we could give you the most satisfactory marble planters!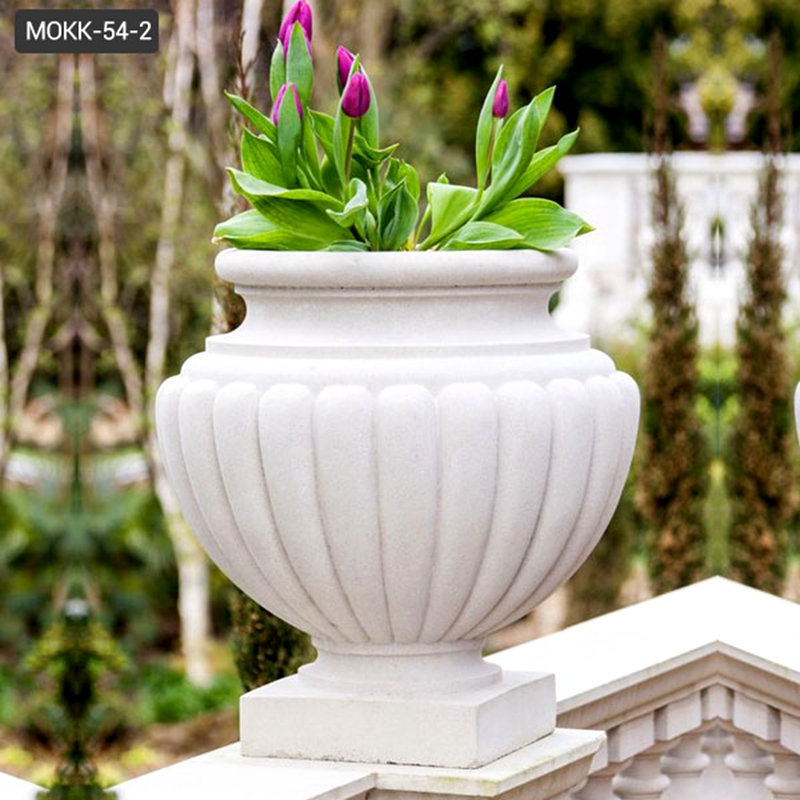 For this Modern Outdoor White Marble Planter Pots, here at TREVI Art Sculpture we could customized this marble planter pots according to your size, materials and pieces. Because we are a supplier of marble sculptures, we could customize this planter pots for you or mass production, which we could all accept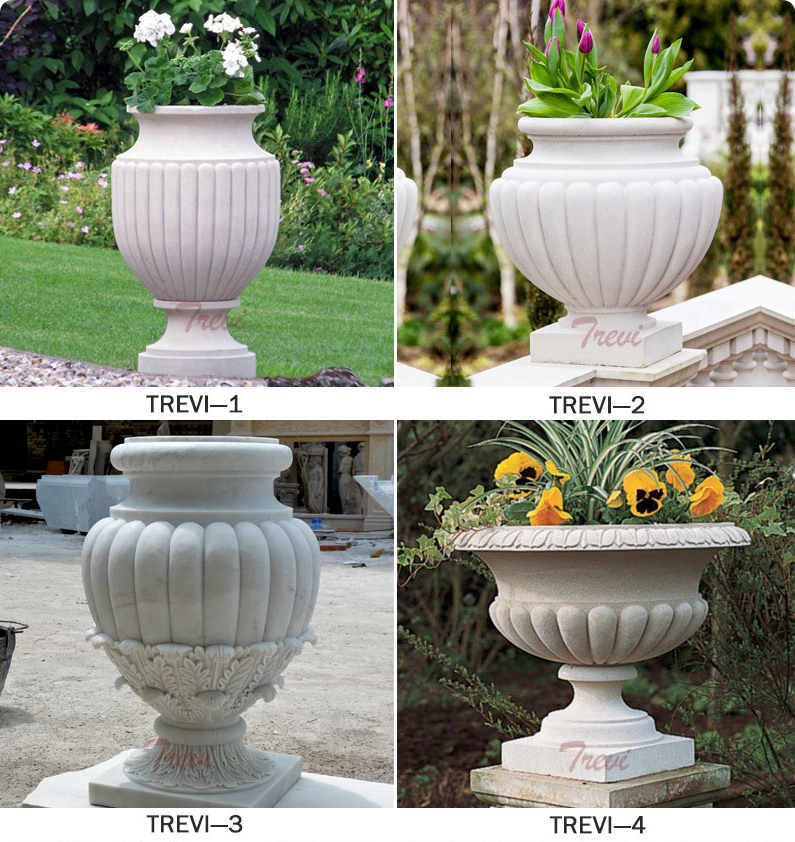 These beautiful Modern Outdoor White Marble Planter Pots add a unique artistry to any home decoration. Their classic and elegant shapes do not carve too many patterns are finely complimented by the unusual marble design. If you are looking for something to decorate your garden or street, please contact us today for a customized quote, don't hesitate!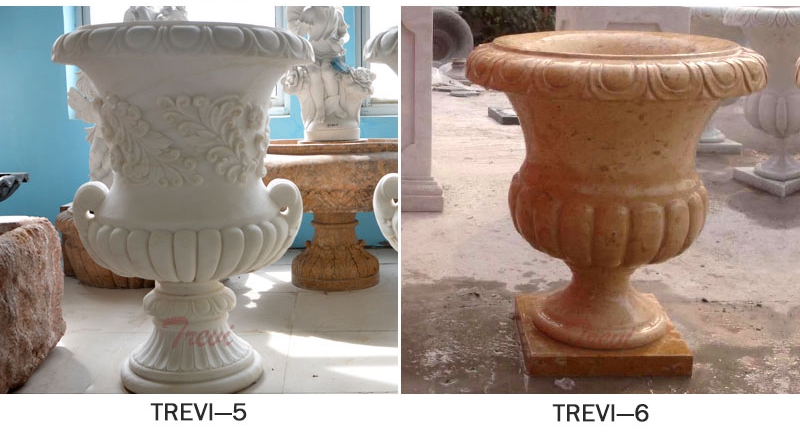 The Advantage of Our Factory:
A. TREVI Art Sculpture specializes in custom projects, if you can dream it we can make it.
B. Our marble planters could be customized with different types of stone, sizes, pieces and artwork.
C. For the planted marble flower pots, we would go through the eye-opening and hollowing out treatments, the pots inside are not polished.
D. In addition to statues and sculptures we have the ability to make marble altars, monuments, iron products and anything you could dream up.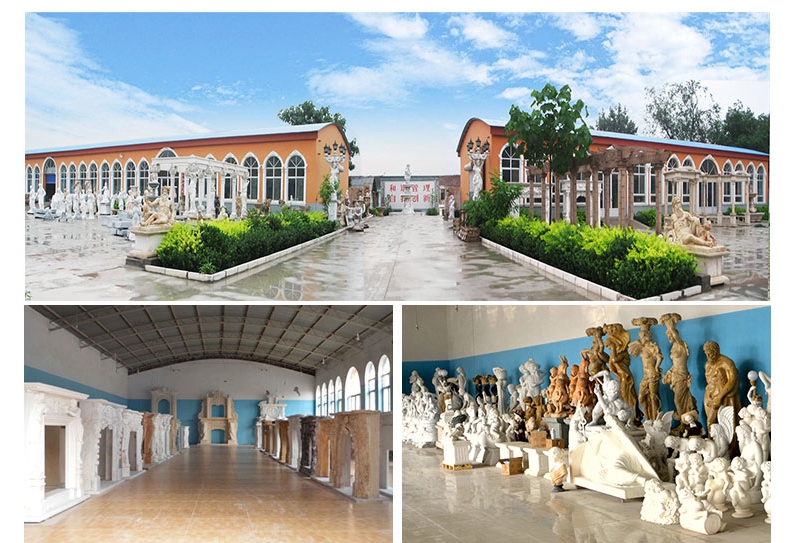 For further more information about our Modern Outdoor White Marble Planter Pots, you could contact us by e-mail or phone, we are looking forward to your inquiry!