Details of White Marble Planter
Trevi factory has decades of experience in professionally manufacturing marble flowerpots. This marble flowerpot is very eye-catching. At first glance, you will notice the sculptures of four children statues supporting the marble flowerpot, as well as the fine carvings on the flower bed. Four The child sculptures are placed just right around the flowerpot, adding a touch of vivid color to the entire flowerpot. Their expressions and movements are very lifelike, full of childlike interest and vitality.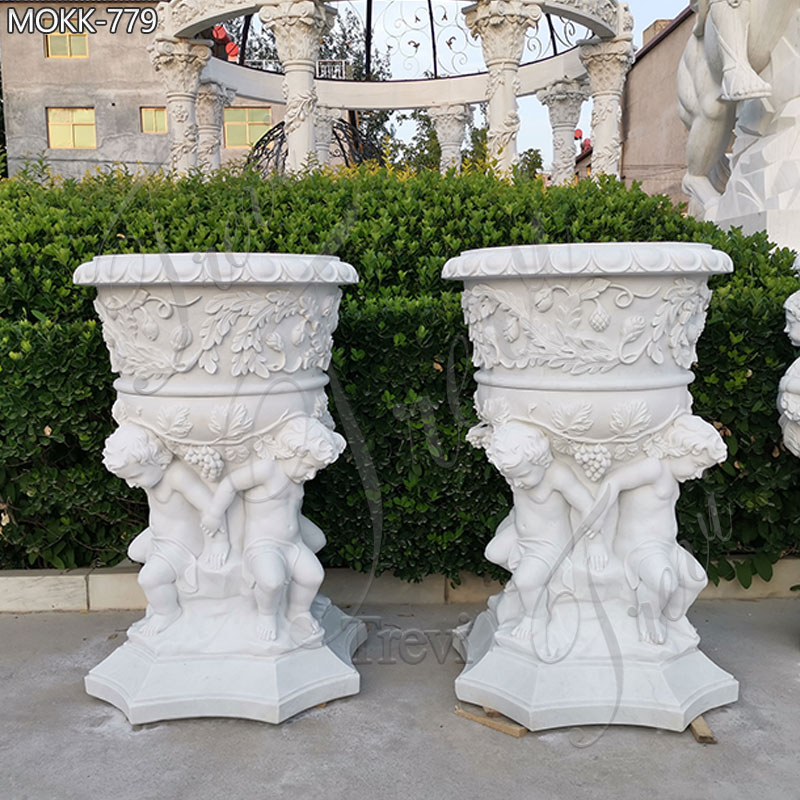 The surface of the marble flowerpot is also beautifully carved and covered with various floral patterns. This delicate carving process makes this flower pot a true work of art, whether placed indoors or outdoors, it will become a beautiful landscape.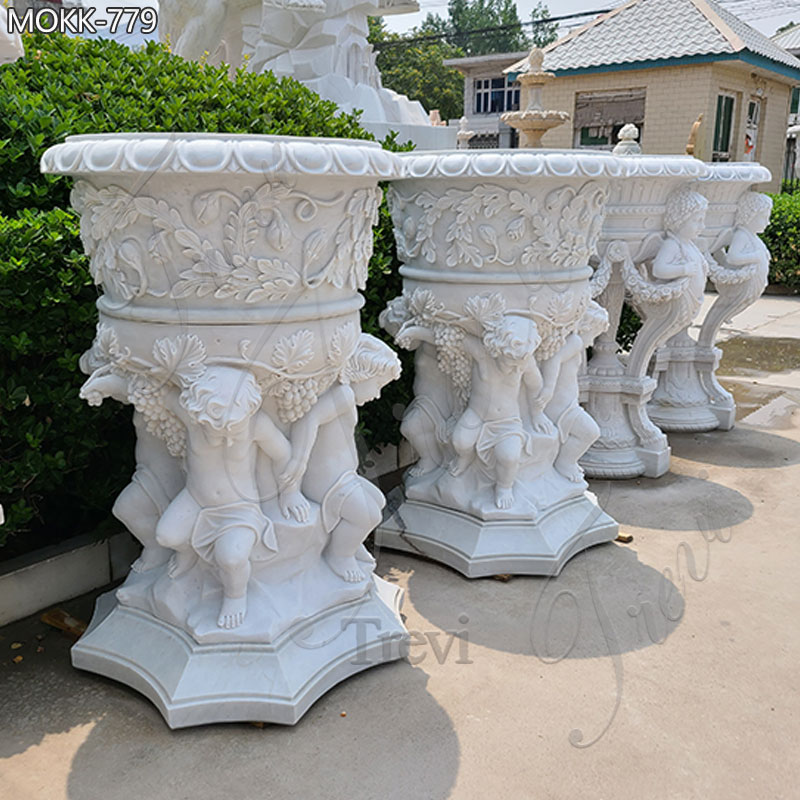 This white marble flowerpot is also the perfect size to hold enough soil and plants. Its size and shape have been carefully designed to ensure that plants get enough room to grow while maintaining the integrity of the entire pot. Beautiful and elegant.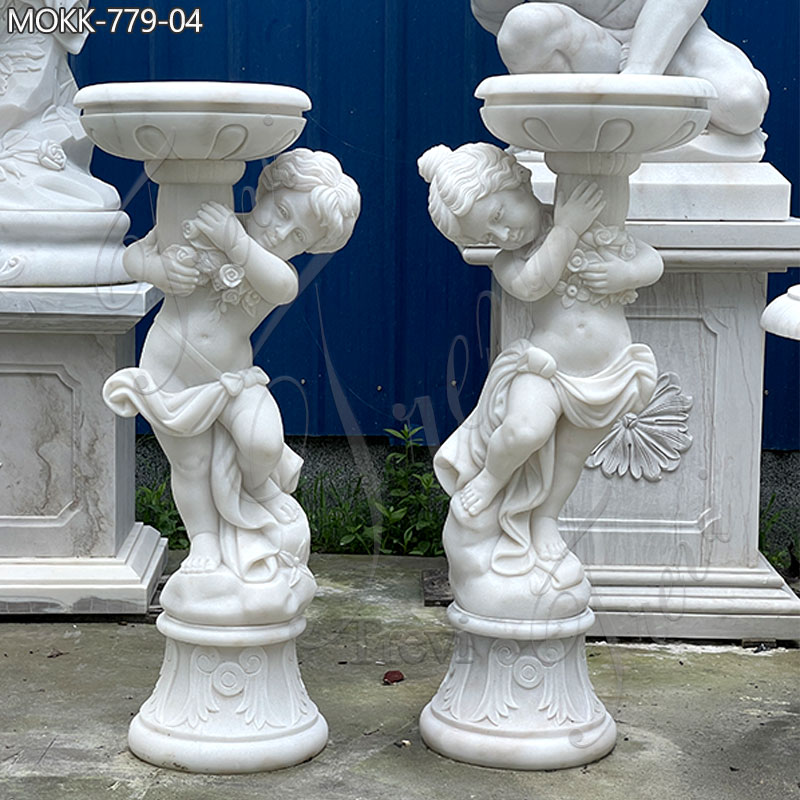 Design Your Marble Planter
Trevi also emphasizes communication with our customers and provides personalized custom services to meet various needs and preferences. As a professional sculpture factory, Our sculptors not only have superb carving skills but also have rich imagination and creativity. They can create carvings of various styles and themes according to customer requirements. Whether it is characters, animals, flowers, or abstract geometric patterns, they can create them with ease.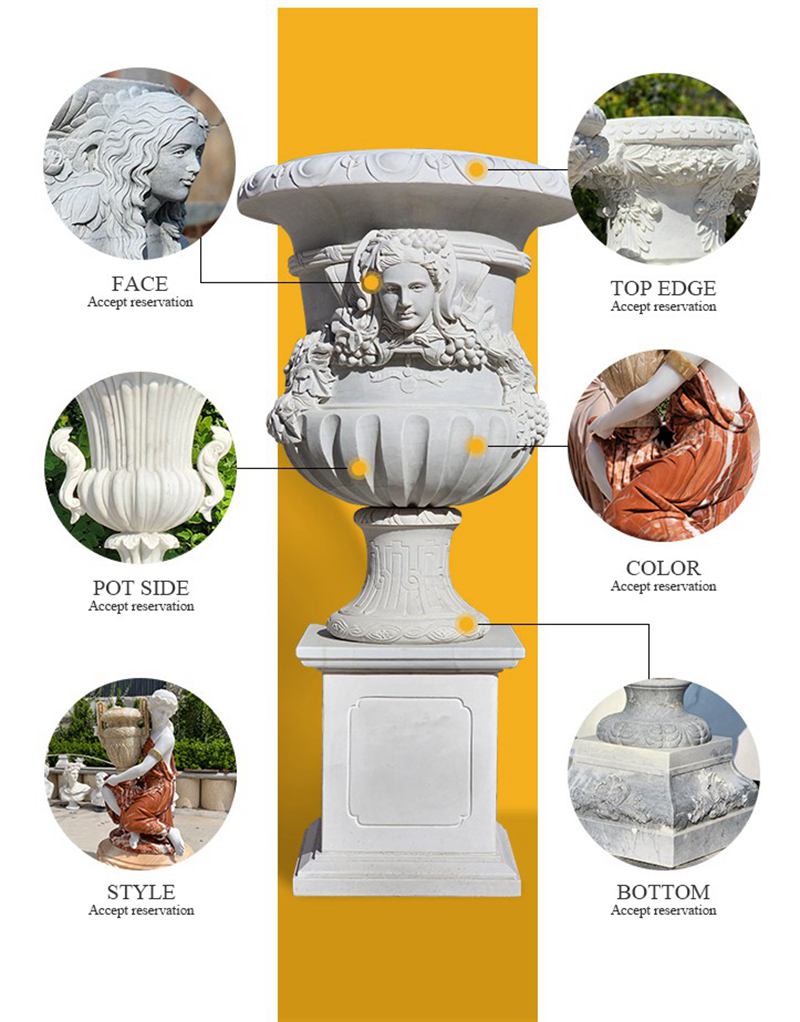 Skilled Sculptors with Attention to Detail
Each sculptor in our factory has decades of carving experience, and they all started learning carving when they were children. These carvings make the entire marble flowerpot full of artistic flavor. The sculptors in our factory have always pursued the perfection of details, and they believe that only details can show true art. During the carving process, they will carefully consider and polish every detail so that each work can reach the most perfect state.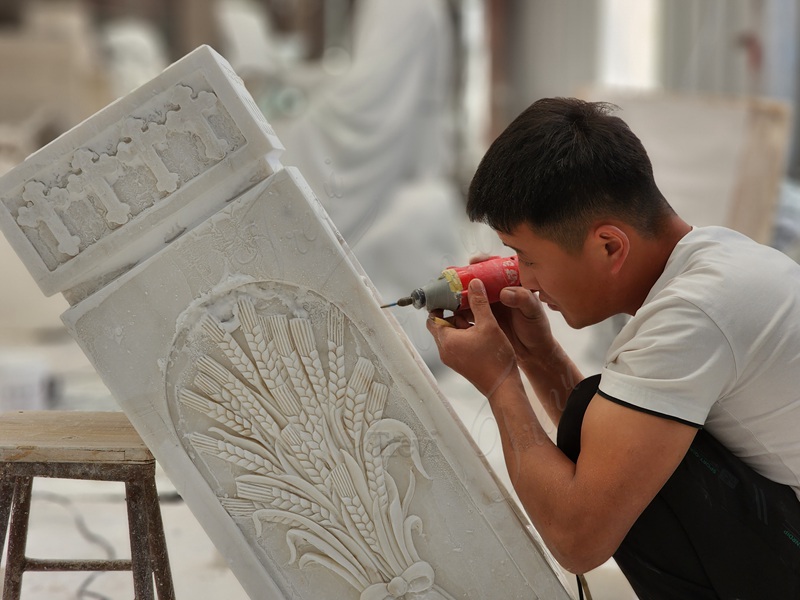 Show More Marble Planters
Also, Trevi offers a diverse selection of marble raw materials in various colors for you to choose from. This enables us to craft a bespoke marble flowerpot that perfectly complements and enhances your surroundings.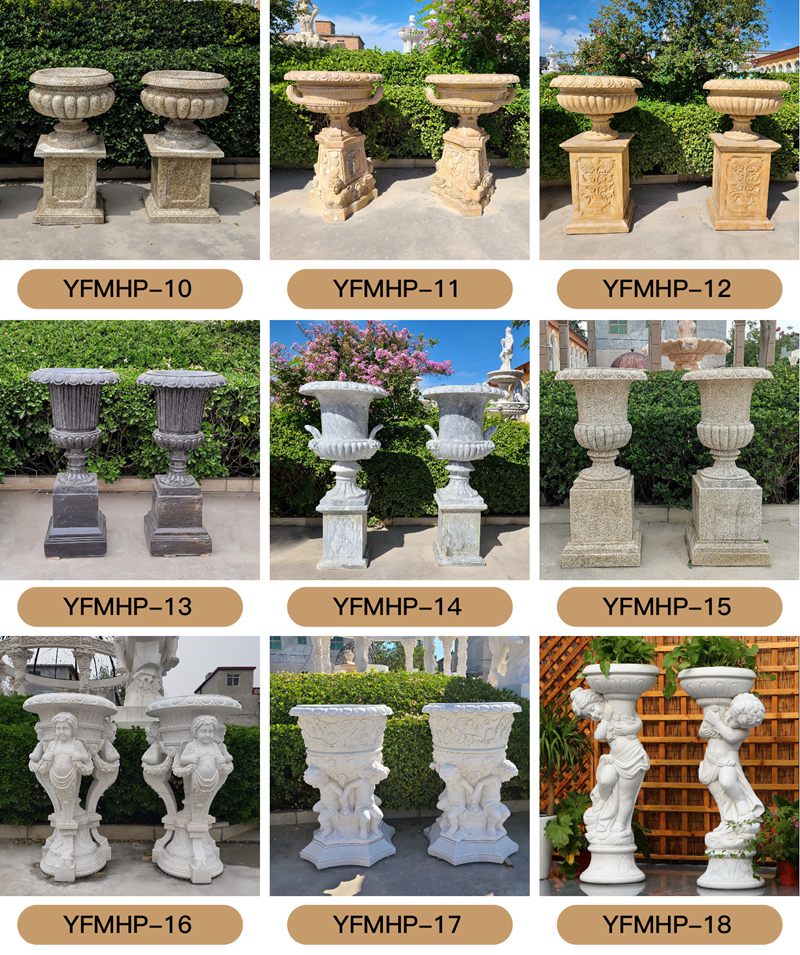 If you are looking for a high-quality marble flower pot, then this white marble planter is an option worth considering.