The design of the home outdoor stone water feature fountain is very simple, it is a single level fountain. It is made up of a pool of water, a statue of a large flower and a beautiful statue of a woman lying on a flower base. And the water from the fountain was spewing out from around the base of the stone flower.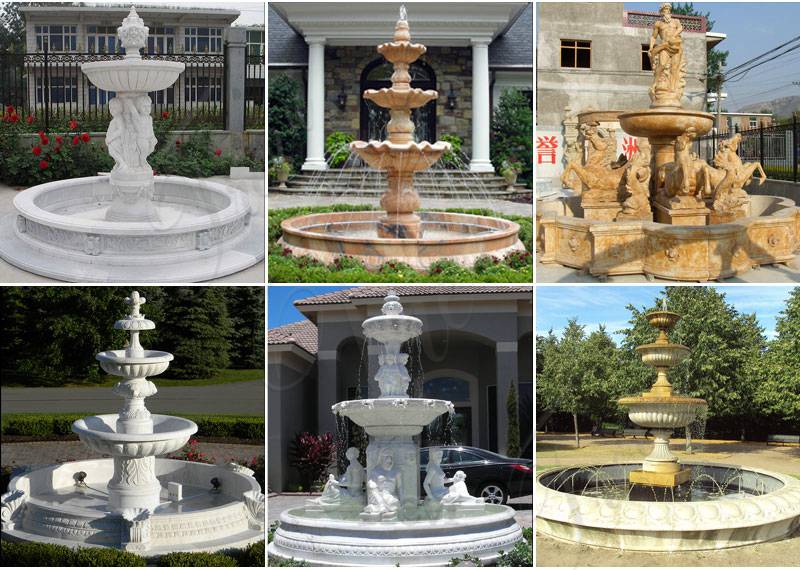 Stone fountains for home decoration can give you a sense of calm. There is nothing more soothing and relaxing than that. A fountain can bring the sound of water, like a mountain, relieving stress and allowing you to fall asleep quietly. It can also drown out unwanted sounds, such as cars on the road or planes overhead.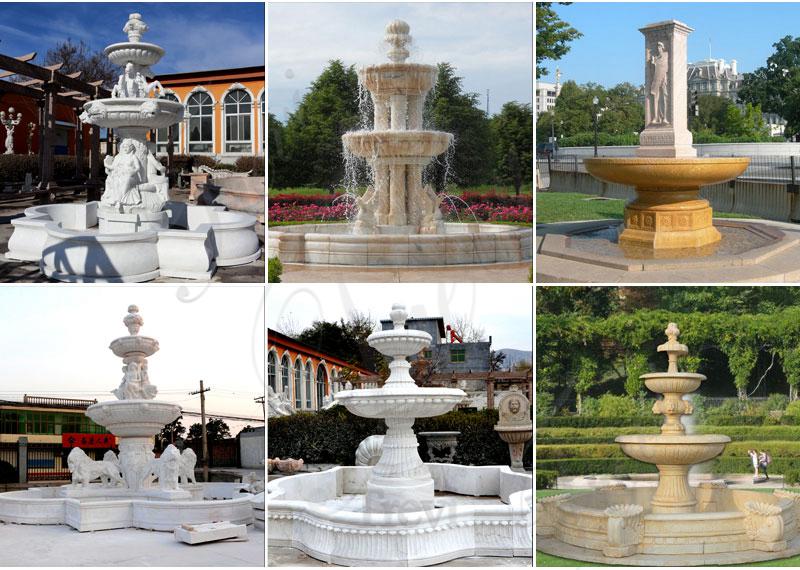 A stone fountain for home decoration is not only a great ornament to beautify your home garden, but it can also bring you a lot of spiritual satisfaction. Imagine, after a busy day's work, you open the door to your home and immerse yourself in the tranquil view of the beautiful fountain in the doorway. Or, you walk out into the backyard of your own home where there is a beautiful piece of art accompanied by soothing sounds that can take away the stress and exhaustion of the day and delight your mind and body.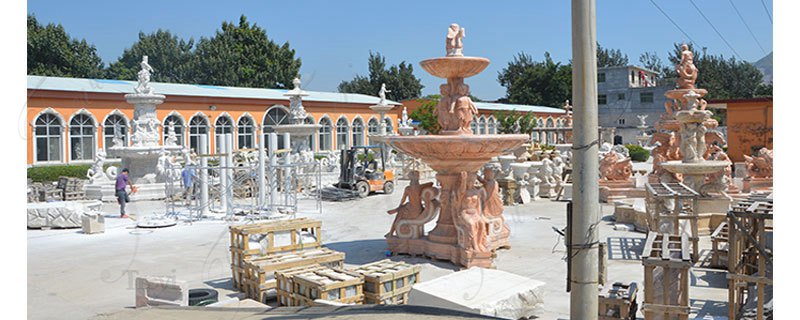 Our stone fountain for home decoration can be customized to fit your size requirements to match your patio decoration, and of course,  this fountain fits your interior. You are welcome to inquire about the price of this fountain and we will give you the corresponding incentives today.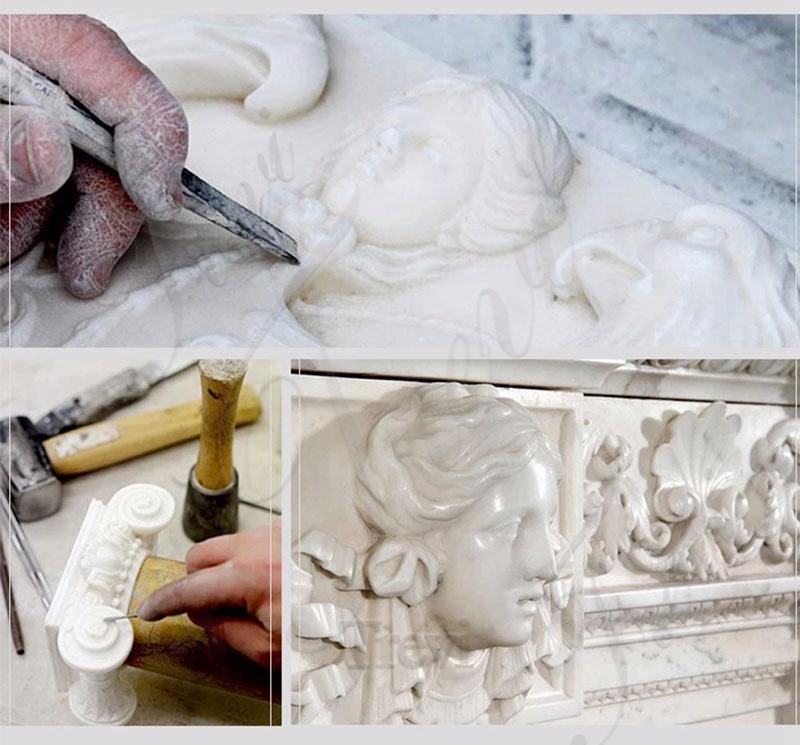 How is it transported?
Our large marble fountains are generally shipped by sea. We can provide you with a home delivery service. If that concerns you. Please contact our sales staff to discuss specific shipping options. We will give you the most suitable shipping solution.