Egyptian beige marble statue fountain detail
This marble fountain was custom made for one of our clients. Currently, this fountain has been shipped to the customer. We used high quality natural Egyptian beige marble to complete this fountain according to our client's requirements. After being carved by our professional masters, the overall effect of this beige fountain is perfect.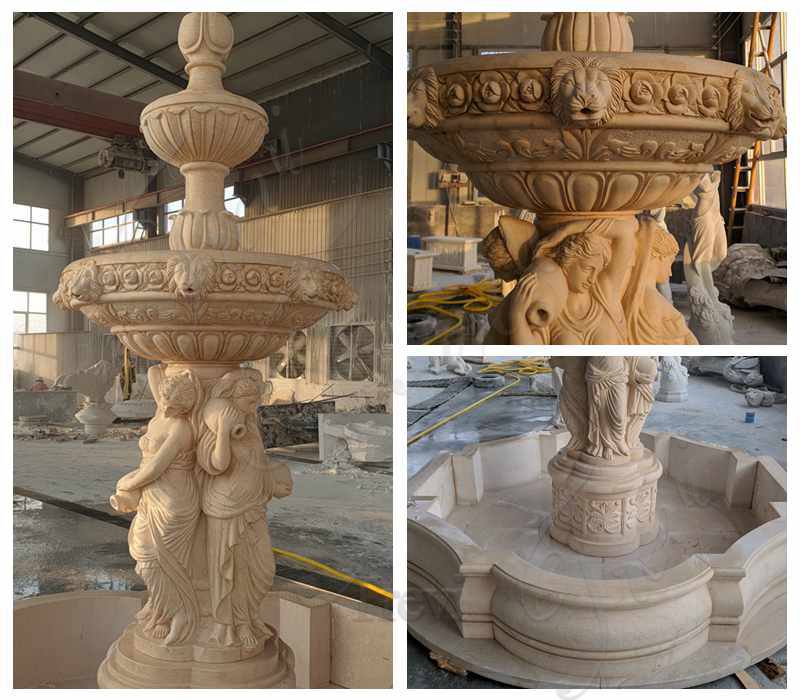 We can see that the Egyptian beige marble statue fountain is so delicate and perfect. It can be a decoration for any outdoor place. The surface of the marble sink is polished to give it a unique shine. The lady on the fountain holds a flower pot, carved to life by our master. In addition, the fountain's pots are adorned with elaborate sculptures of lions' heads that are a sight to behold.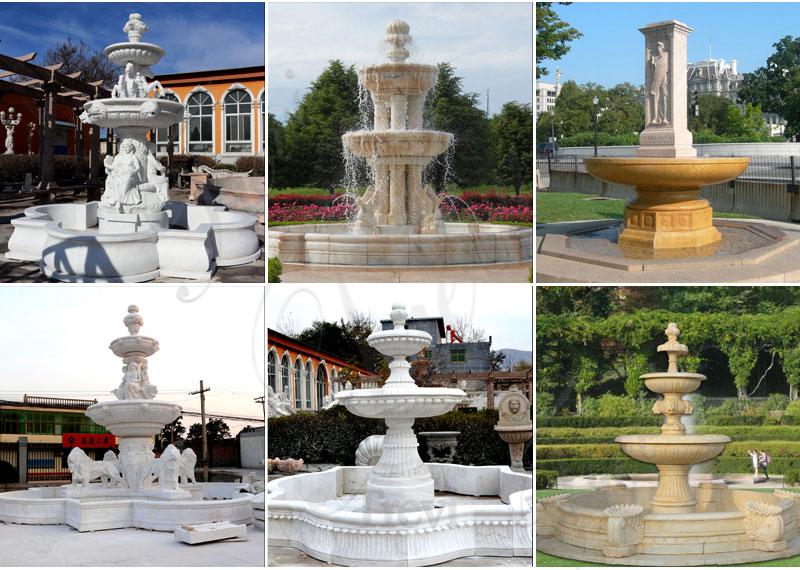 This cascading outdoor fountain is designed to fit any outdoor decor design. Although it is tall, it can be easily assembled and installed. The water from the fountain circulates out of the cistern, then out of the pineapple at the top of the fountain, and slowly overflows the final layer, ready to be pumped back in to start the cycle again. This charming feature and the soft sound of running water are sure to catch people's eyes while giving a peaceful and peaceful atmosphere.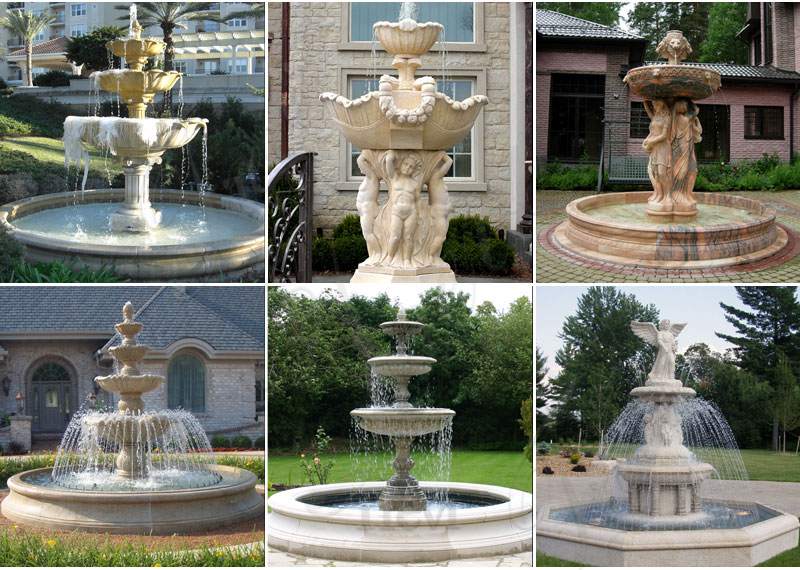 How to Install This Tiered Outdoor Water Fountain
For the marble fountain you purchased from You Fine Arr Sculpture, we have a complete after-sales service. After your product is finished, we would first test the water to ensure that there are no quality problems before shipment. We would also give you a complete and detailed fountain installation diagram to solve your installation problems. If there are any quality problems after you receive the product, we will promptly solve it for you.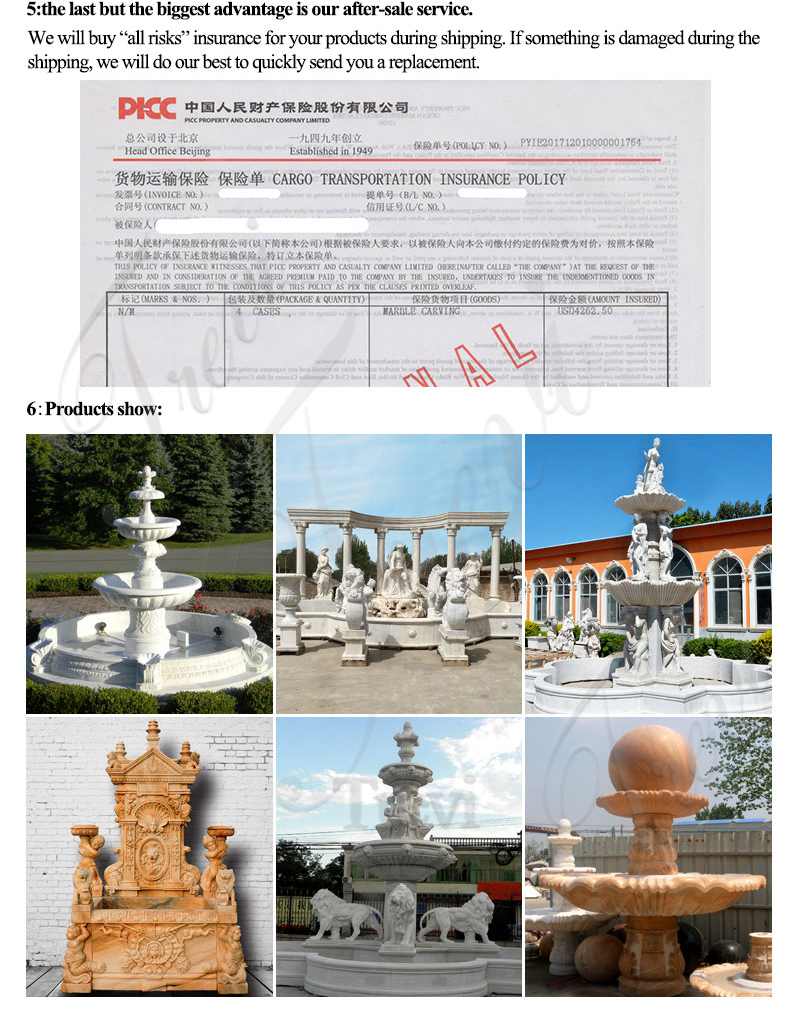 How is it transported?
Our large marble fountains are generally shipped by sea. We can provide you with a home delivery service. If that concerns you. Please contact our sales staff to discuss specific shipping options. We will give you the most suitable shipping solution.