Large outdoor metal sculptures geometric animal sculptures have been very popular in recent years.
Many people have seen faceted deer sculptures, faceted panda sculptures and other large outdoor metal sculptures .
In the square in front of the Saint-Germain-des-Prés church, a red giant panda sculpture attracts the attention of tourists.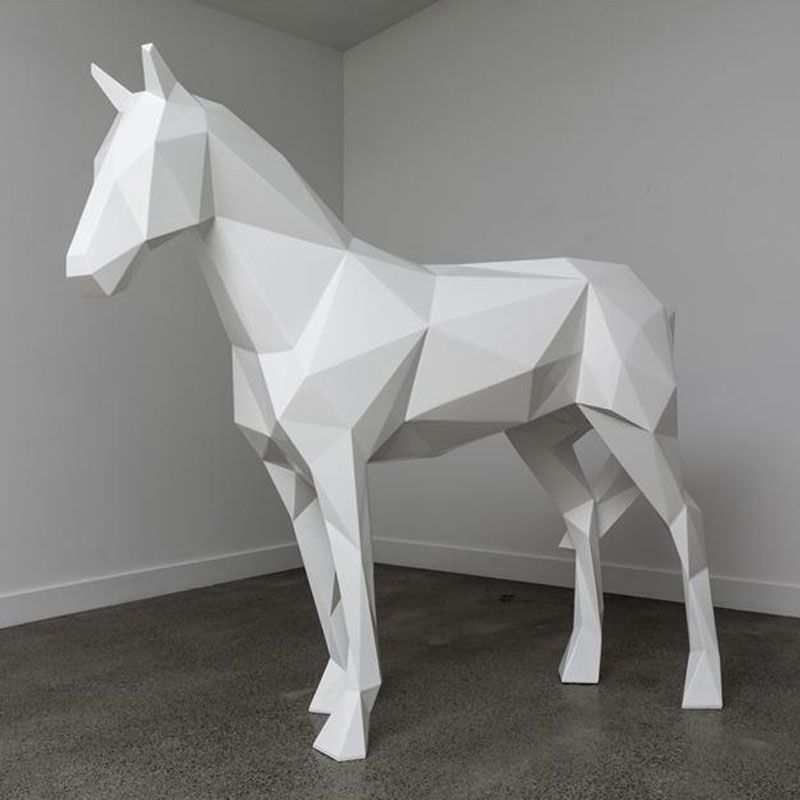 This panda sculpture is a faceted shape.
The main point of the abstract outdoor sculpture of the faceted animal is that the line is straight and the cut surface is clear, so that it looks good.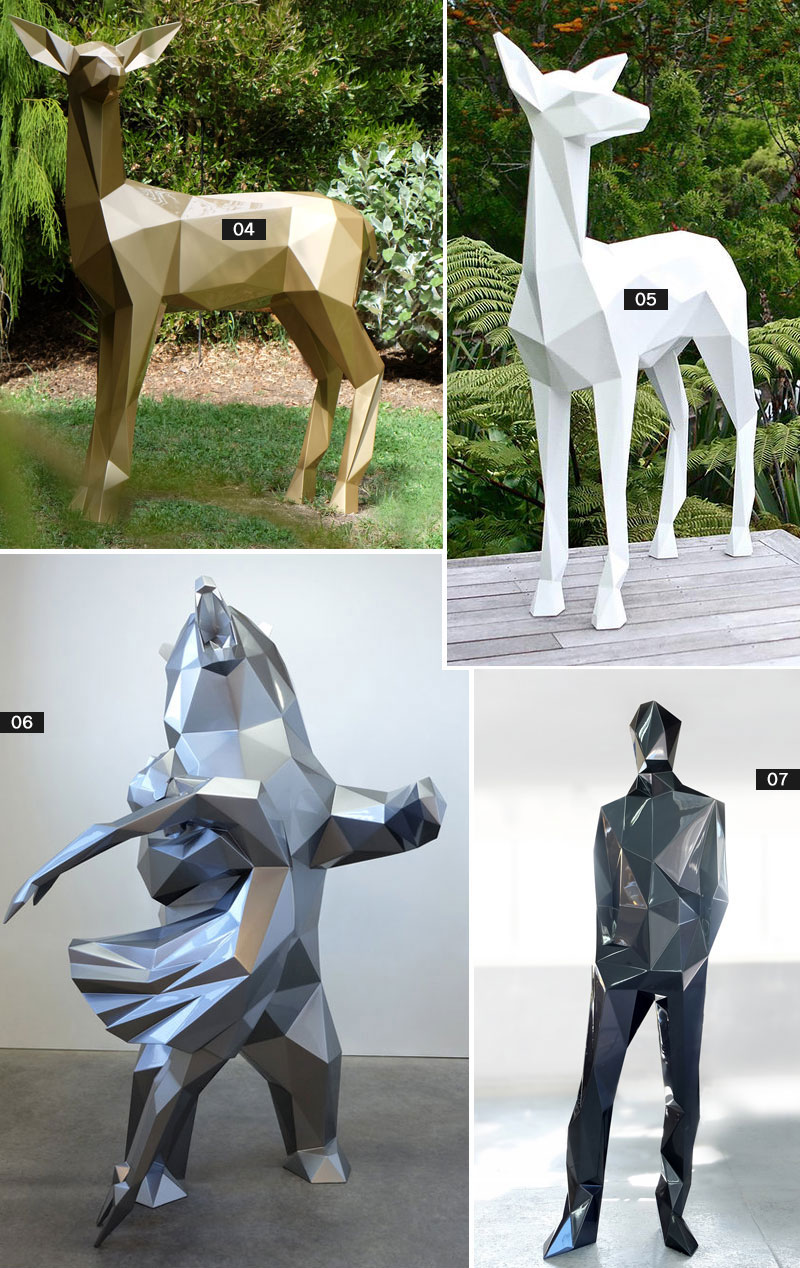 If the line is curved, the shape will not be clear, and the whole look will feel awkward.
To make the line straight, you must ensure this when making the model, and then be careful in the process of turning, use skilled workers to turn, pay attention to keep the line straight.