The thinker, also known as the contemplative, was first placed by Auguste Rodin on a group of bronze garden sculptures on the door of Hell's Gate. Later, Rodin and his students used marble. And the plaster reshaped the thinker statue and became one of Rodin's famous works . The thinker statue character leaned down and sat down, the right elbow was on the left knee, and the right hand was holding the chin and lips on his back, looking down and thinking deeply.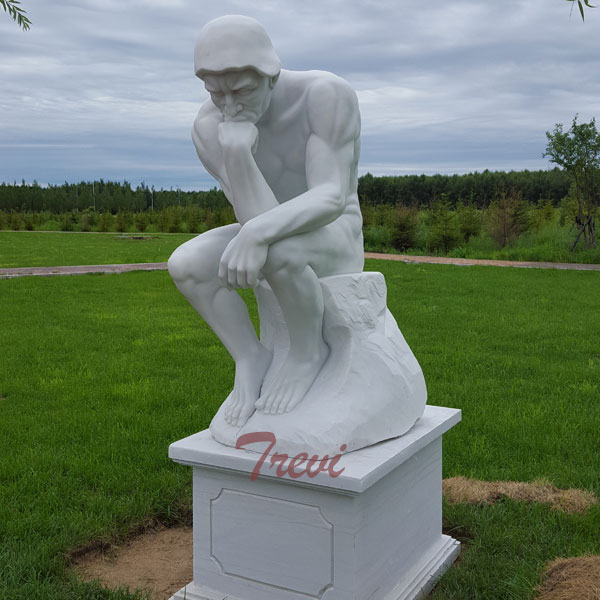 There are currently 41 replica of The thinker statue rodin in the world, the first 25 are turned for Luo Dan, and the last 26 are converted by the Rodin Foundation in 1998. There are three in Taiwan, one of the Asian Modern Art Museums of Asia University (No. 18/25) in Taichung City, Taiwan, one in the National Museum of Tsinghua University Wanghao (No. 25/25), a Chimei Museum in Tainan City.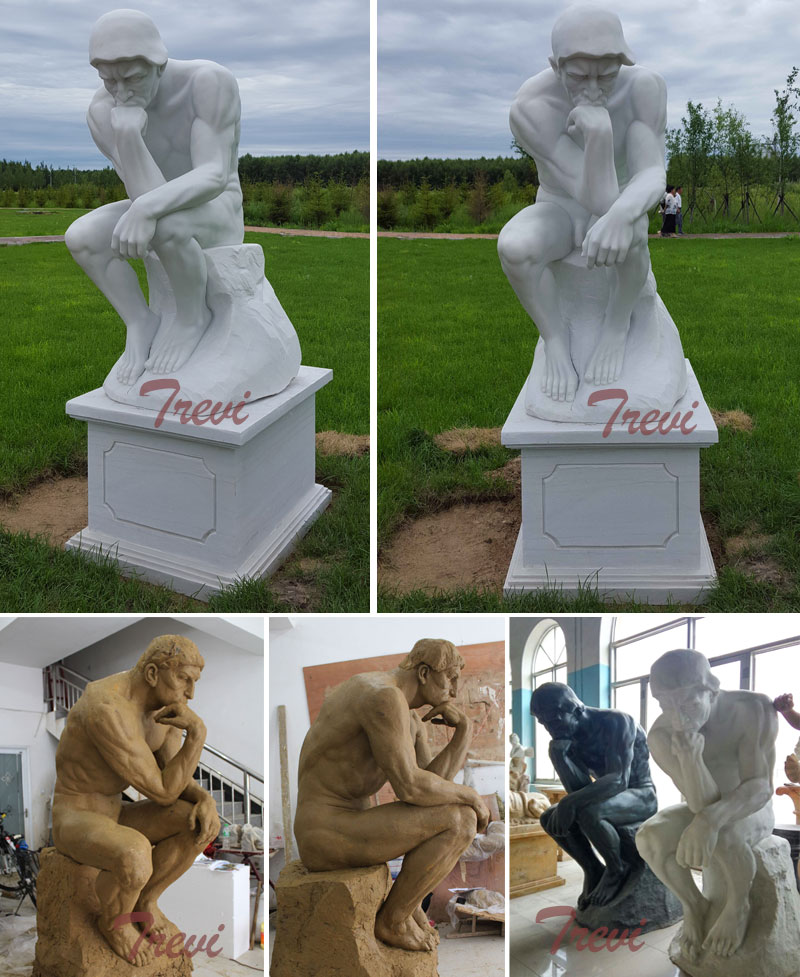 The meditator of The thinker garden statue rodin replica uses a realistic approach to express the spirit of humanism. The statue figure leaned down and placed his right elbow on his left knee, his hand holding his chin and his lips, his eyes looking down, his expression painfully falling into deep thought and meditation. Rodin used this image to symbolize the poet Dante, and also symbolizes Rodin himself, and even all mankind. This statue expresses Dante's thinking about the evils in hell and the current human tragedy. While expressing sympathy and love for human beings, The heart also hides depression and strong ideological contradictions. The forehead and the eyebrows are prominent, but the eyes are concave so that the black shadows, the curved ribs and the tense muscles, the tight calf tendons, and the curved toes reflect the extreme depression and hidden pain of the characters.
As for why the character of The thinker garden statue rodin replica appears naked, it is because Luo Dan wants to express wisdom and poetry with Michelangelo's heroic artistic image. He analyzes: "A person's image and posture must reveal his emotions, and his body expresses his inner feelings. Spirit. For those who understand this view, nudity is the most meaningful." Compared with other statues of Rodin, the meditator is widely recognized as a metaphor of subjective initiative and is widely used throughout the world. .