About This Marble Water Fountain:
This is a two-tiered large marble water fountain for sale. It mainly consists of three parts: below is a large pool, then two bowls of different sizes, and three Pillars. They are all carved with delicate designs. Although the entire fountain is simple in appearance, the details reflect the excellent workmanship of the carving masters. Such a fountain could be placed in the garden to show the high-end taste of the owner. Such a marble water fountain is needed in the summer garden to play a good decorative role and to bring you a touch of coolness in the hot season.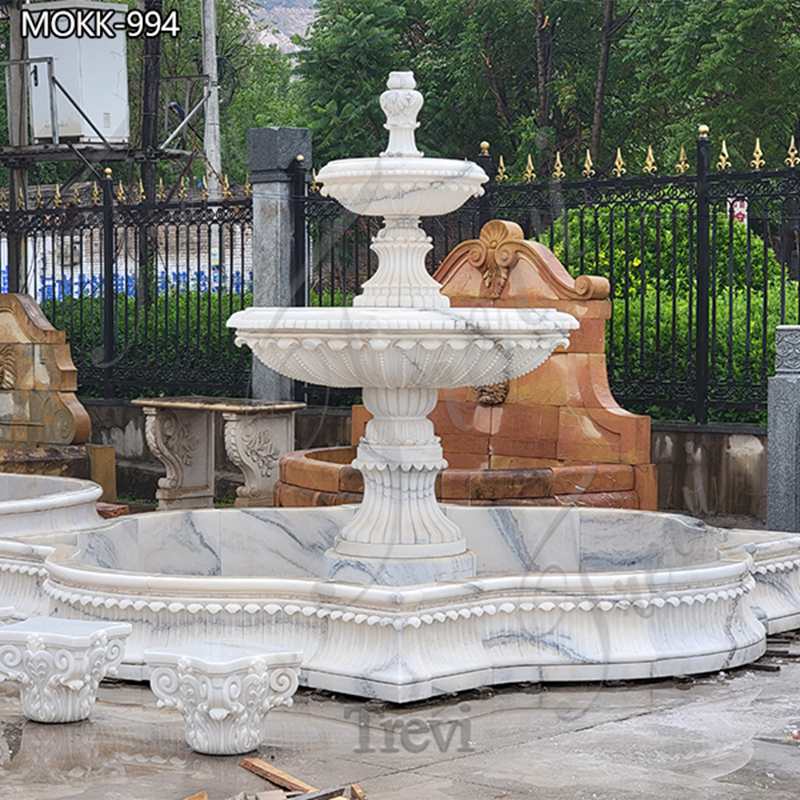 100% Natural Raw Materials:
We could assure you that the raw material of Trevi's marble fountains is natural A-grade natural marble. Natural marble has incomparable advantages over artificial marble. For example, natural marble has a higher density and hardness than artificial marble, so the large marble fountain made of it has a longer service life. Secondly, natural marble comes with beautiful veins. These beautiful veins could become unique designs and make your fountain look more unique and natural.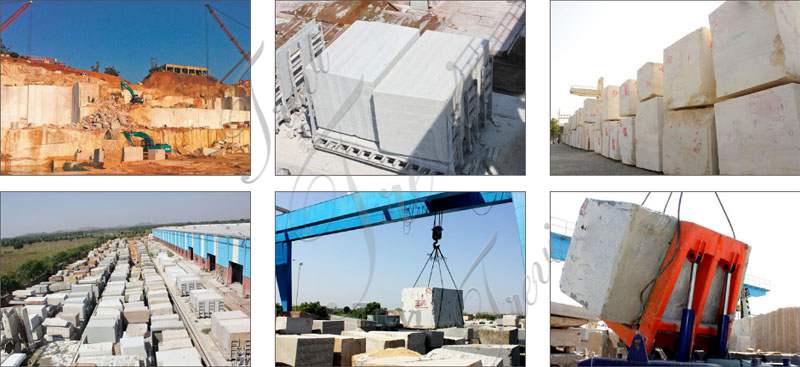 Other Types of Fountains:
As a professional fountain-making factory, Trevi has a wide variety of marble water fountains for sale. We not only have two-tiered water fountains in simple styles, but also large marble fountains with delicate statues, wall fountains in various styles, and smooth-rolling ball fountains. These fountains are all great garden decorations.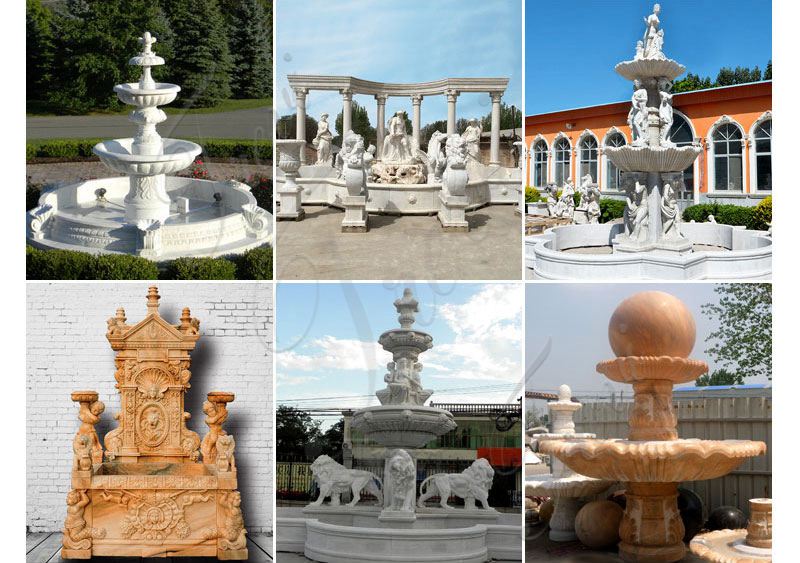 Why Choose Trevi's Fountains?
1. Trevi would conduct a rigorous water test after the large marble fountain is made. We would ensure that the water sprays out as originally planned. And the hose for testing the water would be given to the customers free of charge.
2. We would provide detailed installation drawings, and mark the installation of each part on it. A detailed installation video would also be provided to customers.
3. Fully insurance for each fountain is possible in Trevi. Therefore, customers do not have to worry about any risks during transportation.

Trevi would do its best to be your best partner. If you want to buy a large marble fountain, please contact us quickly.