Athena, Greek goddess of wisdom, war, art, industry, justice and skill. This beautiful Antique Life size Athena Marble Statue is made of fine white marble materials and is a replica of the lost statues of Athena. At Trevi Art Sculpture, we have the professional and experienced marble sculptors, who have engaged in marble sculptures carving all year around, could highly restore this famous marble sculptures.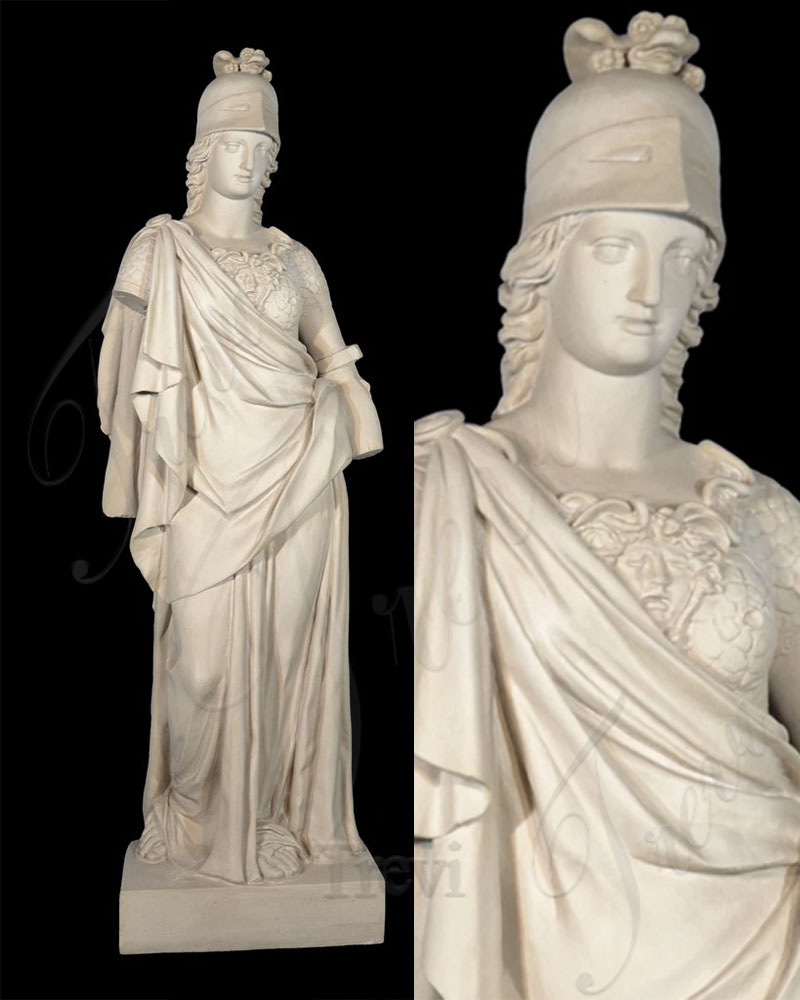 This Antique Life size Athena Marble Statue shows the image of Athena wearing her robe and helmet made by her mother. We would use the grade marble materials to ensure th quality of this marble sculpture, at the same time our marble sculptors would hand carved this work of art to catch each detail perfectly. And if you like the antique feeling, we could also use sulfuric acid to make this marble figure sculpture old.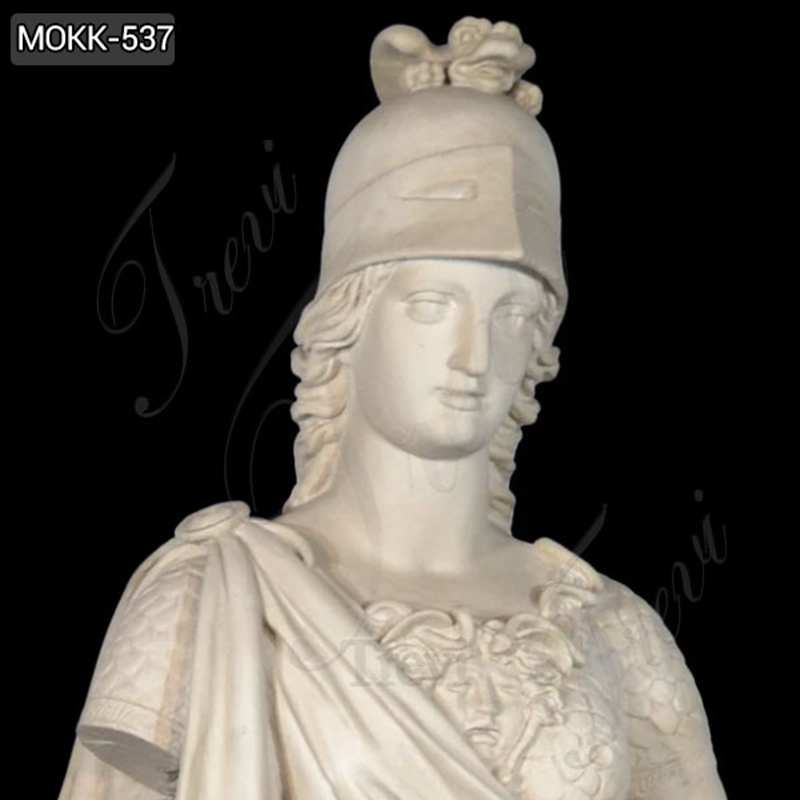 Athena is Zeus's favorite child. She just grew up from her father's head. Her mother is Metis, the goddess of wisdom and the first wife of Zeus. Worried that Metis will have a son who is stronger than himself. Zeus swallowed her and she began to make a robes and helmet for her daughter. The tapping of the helmet caused Zeus to suffer tremendous pain in the form of a headache, and he shouted in pain. Skilled Hephaestus ran to his father and split his skull open and from it emerged Athena, fully grown and wore her mother's robes and helmet.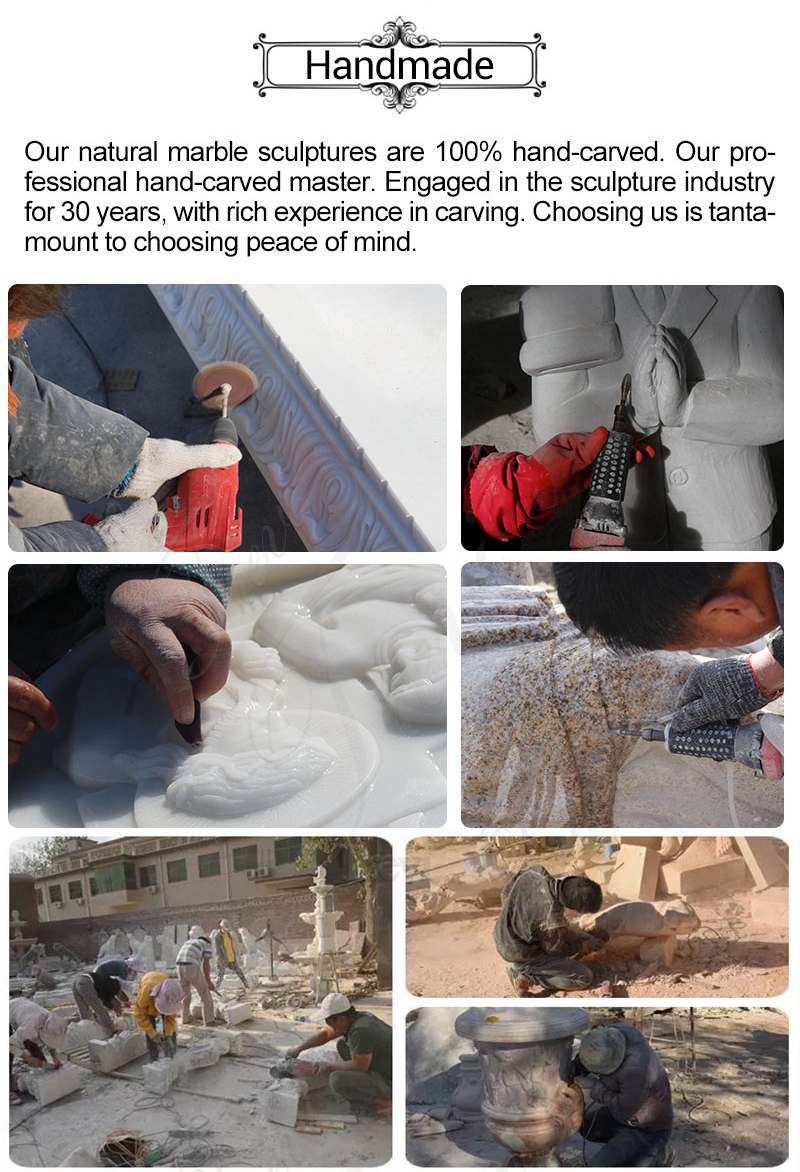 Trevi Art Sculpture pecializes in producing the finest replica of marble sculptures for those who know how to bring a quality piece of art to home. We provide sculptures or bust replicas of famous figures from ancient Rome and ancient Greece and sculptures of other famous artists. At the same time, we also have a range of other marble products, such as religious sculptures and church sculptures, various styles of marble fountains, marble pavilions, marble animal sculptures and other marble architectural products.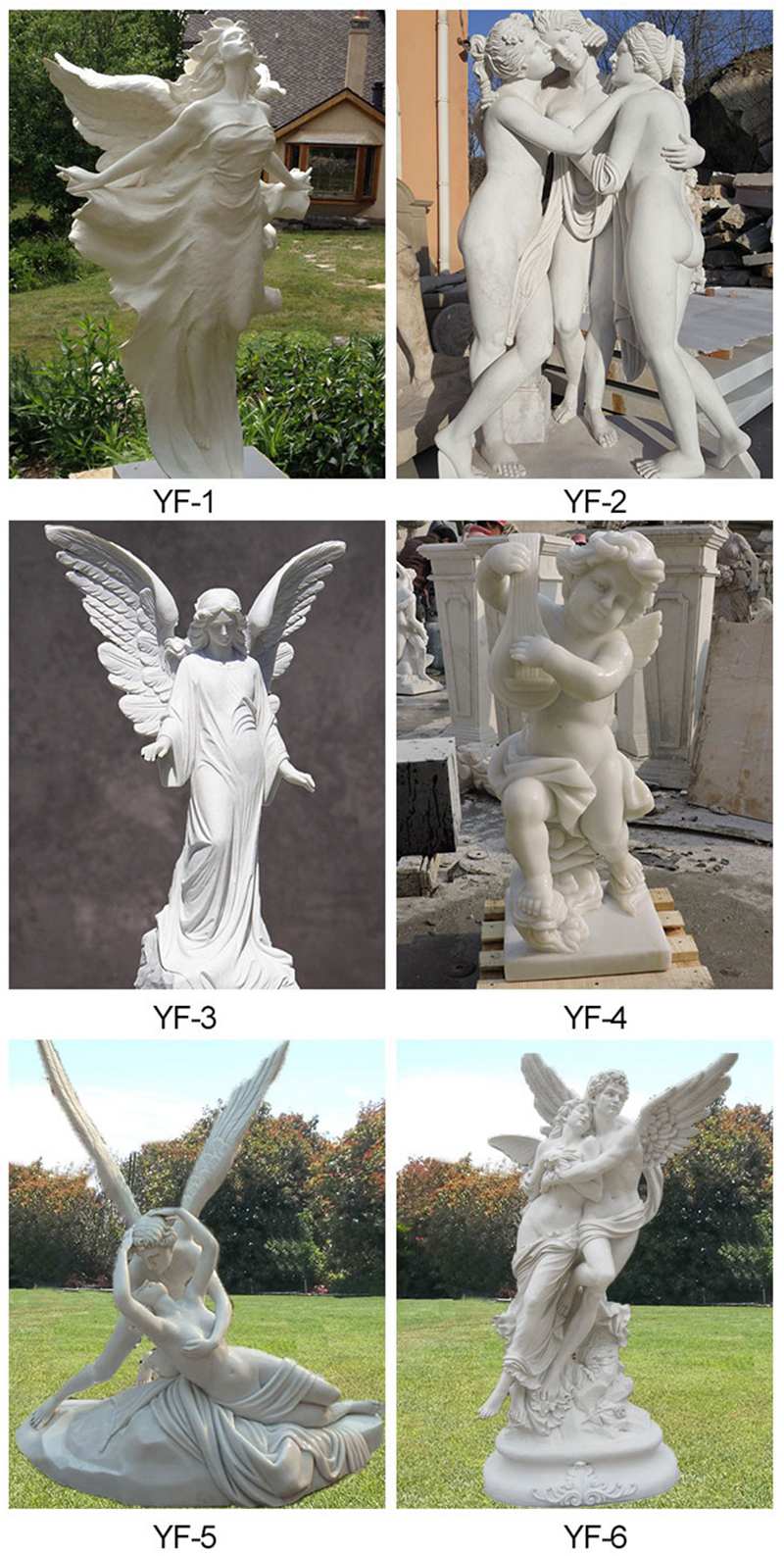 Welcome to consult any question about this Antique Life size Athena Marble Statue by phone (+8618137808255) or e-mail (info@Treviart.com) you want to know, we are looking forward to your inquiry.